08.12.2021,13:12 218 0
Unbridled Umran: From Scouted Nobody to Hot New Prospect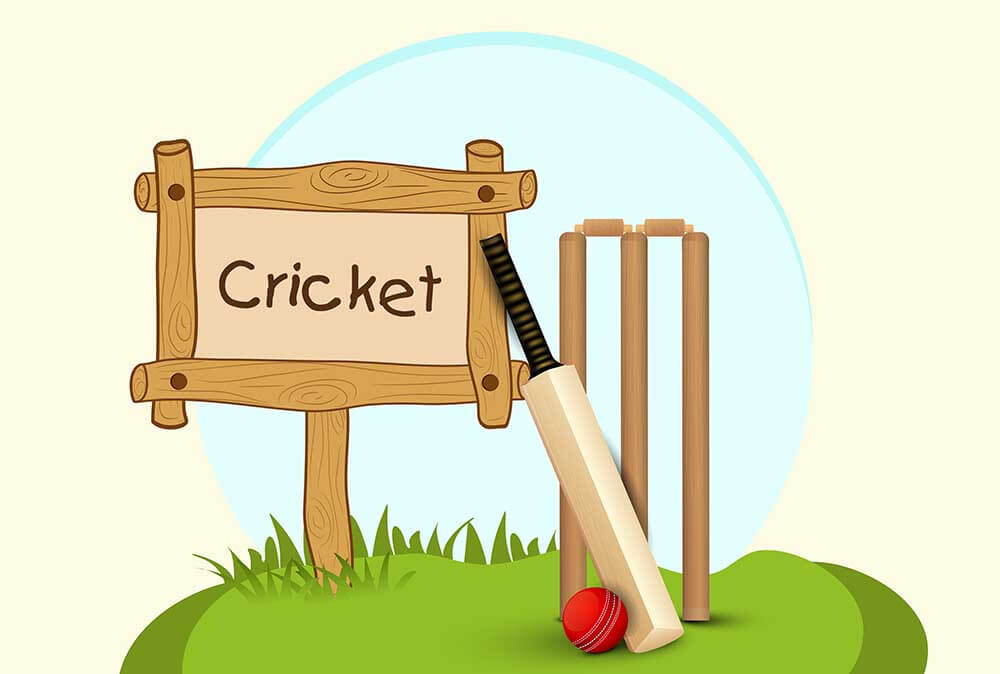 If you've been in touch with Indian cricket over the last 3 months, you have undoubtedly heard the name Umran Malik. Hailing from Jammu and Kashmir, the fast bowler rocked the cricketing world when his meteor-like delivery clocked in at 152.95 km/h in the Indian Premier League, giving him the record for fastest-ever delivery bowled in the tournament by an Indian. But who is the young man behind the ball? Why is a 22-year-old with one First Class and one List A match under his belt suddenly the idol of every aspiring speedster in India? And does he really have the potential to match the hype? Let's find out.
Umran's trainer Raman Thaploo, who saw him grow from his days at his cricket academy, spoke fondly of the fast bowler, saying that back when Jammu & Kashmir was preparing their Under-23 team, they initially ignored Umran. The northern team proceeded to lose three consecutive matches, and Umran's fellow Sunrisers Hyderabad pacer Abdul Samad, spoke to the coach about the former.
Samad told the coach — Sanjeeva Chaudhary — about a potent net bowler who had been consistently cracking 140 km/h. The very next day, Umran not only bowled in front of the coach, but impressed him enough to make the U-23 team.
For a glimpse into just how fast Umran was, Thaploo talked about how the youngster had to be taken off of the bowling battery against Assam's Ranji Trophy squad after his bowling caused their coach to be concerned about the wellbeing of his players. Admittedly, the poor lighting of the nets played a part, but the threat posed by his quickness was very real.
The sheer importance of his speed can be felt in the fact that, despite featuring only in a handful of matches on the tail end of last year's Indian Premier League campaign, he was retained by his team SRH. Umran was one of only three players to be retained by the 2016 IPL winners, with the other two being New Zealand captain Kane Williamson and the aforementioned Abdul Samad.
In an interview, Umran reminisced about his younger days, when he would play with a tennis ball — much like the vast majority of young cricket enthusiasts — in a field called Tawi. He mentioned how playing with a tennis ball was instrumental in making him bowl so fast, since the rubber orb needs to be thrown with tremendous force to achieve anything close to the kind of speed a cricket ball attains with far less behind it.
Umran also stated that his family and mentors were always supportive of his playing career, adding that his brother Ateeb was one of the key inspirations.
He said that his confidence was always reinforced, and his needs met. As a kid, he received the bat he asked for, and he would share the bat with his brother when they went to play in the field. There was plenty of mutual respect and adoration, and a healthy, loving environment in which he learned to play the sport he loved.
It wasn't until his late teens that Umran finally graduated from a tennis ball to a cork-and-leather one. Although he struggled with it at first, his brother's encouragement and reassurance helped him keep at it, while academy coach Randhir Singh and Indian fast bowling legend Irfan Pathan infused him with confidence through their mentoring.
The 22-year-old fast bowler recalled how expensive he was upon playing his first local match with the new ball, and that his brother comforted him by telling him how his speed would take him to the top level someday. He also mentioned how Randhir Singh helped him improve his fitness level, while Irfan Pathan fine-tuned his run-up and action.
"The first time I used the leather ball was in 2017, the first time I played a local match with the leather ball. I gave away a lot of runs, but my brother said, 'No problem, you don't need to worry, you bowl fast and you will play at a higher level one day. Such type of bowlers who bowl fast, will play at a higher level, you keep bowling fast.'"
– Sunrisers Hyderabad fast bowler Umran Malik.
Umran's brother Ateeb also added to the memories, saying that when Abdul Samad spoke to Umran after his own success in the IPL, he praised the youngster's speed and told him he was faster than many foreign bowlers. This gave Umran a much-needed injection of confidence, and he began pushing himself harder and further in the days that followed.
With a mighty effort, the aspiring international made it to List A cricket, playing a match each in both the Syed Mushtaq Ali and Vijay Hazare trophies. While he performed admirably in the first with a three-for, he was absolutely walloped in the other, going for almost 100 runs off his allotted 10 with just one wicket to show for it.
While such an experience could easily deflate an aspiring bowler, Umran held strong and trusted the process. He reassured himself with the knowledge that the small venue for the second match had a large part to play in him getting punished, with several edges racing to and beyond the boundary. He braced himself and felt that he improved in time for the next match.
At the time, Umran had already found a place in the SRH nets, and Samad was there to guide him. Speaking of those times, the J&K sensation spoke fondly of the friendship between the two, adding that it was Samad who sent a video of him to SRH for consideration, which eventually got him into the nets.
Getting into the SRH camp allowed Umran exposure to world-renowned batters such as David Warner and Jonny Bairstow, and he managed to impress them. They asked him not to bowl so fast, but he didn't listen. He then managed to earn praise from Manish Pandey after beating his bat a few times with pace and movement, and this boosted his confidence greatly.
"SRH coaching staff has helped me a lot. After every ball, I used to ask the coaches: 'Where I was going wrong?' Tom Moody sir, Murali sir, Laxman sir, Trevor Bayliss… they kept talking to me, I used to talk to everyone. Also big players like David Warner, Kane Williamson, Manish bhai… 'In which area I am going wrong, in which area I'm bowling wrong?' And they used to talk to me."
– Umran Malik
Umran also discussed how playing in the nets not only improved his skills, but also taught him about the mental aspect of the game. Top-level coaches and players were abound, and he used every opportunity to consult them and take their feedback into consideration. He also explained how the likes of VVS Laxman, Tom Moody, Muttiah Muralitharan, Kane Williamson, and Trevor Bayliss weighed in on his skills, helping him sharpen his talent to become a more complete bowler.
It still took a while for Umran to make the big time, but when he did, things rolled fast. Following his first appearance for the Sunrisers, he soon garnered worldwide attention with his speed, and in the very next match he bowled the fastest ever by any Indian at that or any other competition, and the fastest delivery of this edition of the IPL. In a tournament that contained the likes of Anrich Nortje and Kagiso Rabada, this was no small feat. Although he was battered by Mumbai Indians batters in the next match, he managed to thump Suryakumar Yadav on the helmet. SRH were hopeless in last year's campaign, but Umran's discovery was a decent slice of silver at the end of what was undoubtedly a dark tunnel.
After the tournament, Umran was chosen as a net bowler for India in the T20 World Cup, and soon after, he received the news that he had been retained by his team. The young bowler's life changed drastically within a few months, and he is now one of the most talked-about players in the cricketing world. It's rare for a player to receive this kind of attention before they even make their international debut, and Umran said that his confidence played a key role in his success in the IPL.
The young talent touted the league as the biggest in the world, and added that those who do well in it get to play for India — and that he wanted to follow in their footsteps.
Given the trajectory his bowling career has taken in recent times, Umran's dream might turn into reality in the very near future.
Umran Malik career statistics
Similar articles