Hitman: The Rohit Sharma Story Has Been Launched on 18 November 2020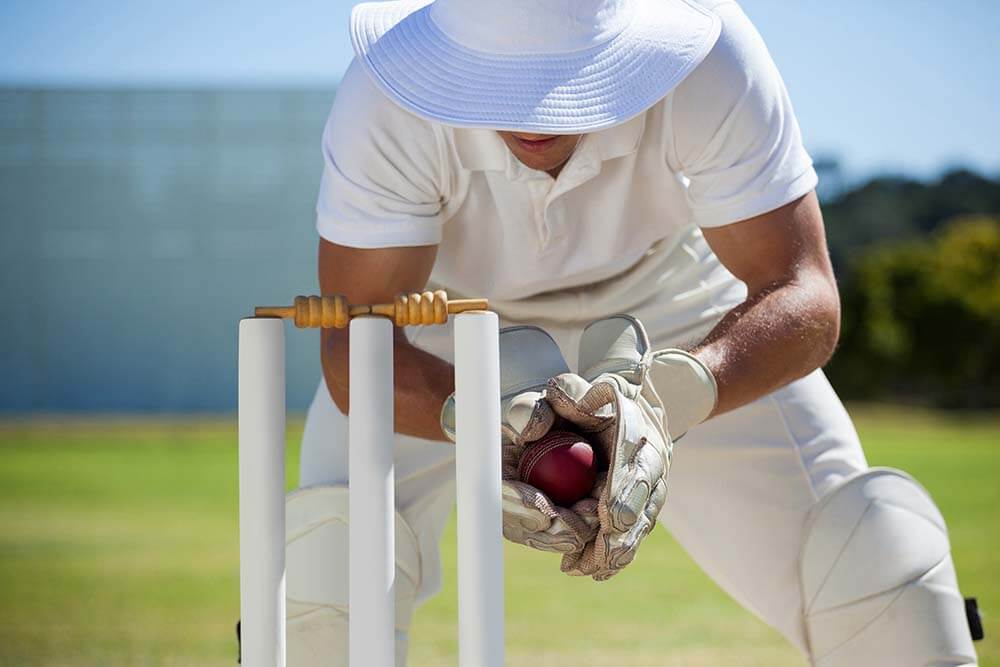 24.11.2020,12:11 184 0
In this article, we discuss the release of a new book, "The Hitman: The Rohit Sharma Story", that chronicles the cricketing journey of one of India's modern icons of the game. The authors, Vijay Lokapally and G Krishnan, journalists with decades of experience, have dissected Sharma's cricket journey with great precision and skill. The well-researched book relies not only on publicly documented records of Sharma's cricketing career but also on narratives by several of Rohit's cricketing contemporaries who have watched Sharma's talent bloom from close proximity.
Rohit Sharma, who played his first international in 2007, has become an indispensable part of Indian cricket, especially in its limited-overs format. His recent exploits in the IPL with him leading Mumbai Indians to their fifth title have also put the spotlight on Sharma's captaincy skills.
A new book, "The Hitman: The Rohit Sharma Story", profiles Sharma's cricketing journey. On November 18,  2020, Bloomsbury India published the book whose authors are Vijay Lokapally and G. Krishnan. Lokapally, a cricket correspondent with about four decades of experience covering the game across the globe, has written four other books. In chronicling Rohit Sharma's cricketing career, Lokapally has chosen to partner with Krishnan, who boasts two decades of journalistic experience.
Coach Dinesh Lad Discovers Rohit Sharma
In the book, the authors describe Sharma's childhood when a school coach, Dinesh Lad, discovered the young talent. The world would have remained unaware of Rohit Sharma's prodigious talent had it not been for a fortunate accident. Coming from a humble background, Rohit stayed with his grandparents and uncles in Mumbai, while his parents lived in a one-room apartment in Dombivali, a distant suburb of Mumbai. Like all his other classmates, he attended a cricket camp at his school conducted by Dinesh Lad, a local coach. Impressed by Rohit's cricketing talent, Lad asked him to join Swami Vivekanand International School which had better facilities and a better team representing it in the Harris and Giles Shield school tournament. Lad was the permanent coach at the school and when Rohit told him that he could not afford to go to Swami Vivekanand International School, the coach got him a scholarship and that was a life-changing moment for the future cricket star.
Switch to Batting
Another shifting of gears happened when Lad asked Sharma to switch to batting. Rohit was then an off spinner who could bat a bit and was placed in the batting order at number eight. Impressed by his natural ability with the bat, Lad made Rohit open the innings. Rohit scored a century in his first match in the Harris and Giles Shield competition and that was the beginning of a glorious journey. A brilliant performance playing for West Zone in his List A debut in 2005 led to Rohit's inclusion in the India A squad followed by his first-class debut against New Zealand A. There was no looking back from there and Rohit went on to play for Mumbai in the Ranji Trophy when another coach, Vasu Paranjape, added immensely to Sharma's cricketing education.
Early Evidence of Leadership Skills
In the book, Rohit's school coach Lad has been quoted as saying that cricketers are born, not made. Lad is even more forthcoming about Sharma's captaincy skills. According to Dinesh Lad, Sharma had the innate capacity to lead sides and play match-winning knocks from his school days. Speaking to the authors of the book, Lad recalls recognising Rohit Sharma's leadership skills and appointing him captain of the school team when he was in the ninth grade.
Confidence of a Master
Lad says that Sharma had innate aggressiveness and was always keen to win matches. Lad adds that he advised Sharma to play calmly at the crease and assured Rohit that his mastery of batting technique would make it very difficult for bowlers to take his wicket once he had settled down. Lokapally and Krishnan have brilliantly summarised Sharma's maturing into a champion with their words, "Give him a target, and he will rise to the task with the confidence of a master. He may fail at times, but not for want of effort. He was rightly criticised on various occasions for throwing his wicket, but then he has done well not to allow those rough phases to impact his approach to the game."
Preface by Yuvraj Singh
Yuvraj Singh, who played a major role in India's T20 and ODI World Cup-winning exploits in 2007 and 2011, has written the preface to the book. In the preface, Singh has predicted that with his known penchant for big innings, Sharma would become India's most important player in the upcoming T20 and ODI world cups. Yuvraj has also asked Rohit to maintain his fitness "because Indian cricket needs it."
Views of Mates
Lokapally and Krishnan have met with and sought the views of many who have played alongside Rohit Sharma in an attempt to throw greater light on Sharma's growth into a cricketing genius. One of them, Abhishek Nair, Rohit's teammate in his Ranji Trophy days playing for Mumbai, reveals the secret behind Sharma's six-hitting ability.
Nair Reveals Six-Hitting Secret
According to Nair, Rohit honed his ability to hit big shots while playing tennis ball cricket in Mumbai. Tennis ball cricket is the most common form of cricket played everywhere in the city. In restricted playing areas, a six is the most effective shot for a batsman to make runs with. Nair says that Sharma used tennis ball cricket to polish his skills of making the pull shot to perfection as well as the ability to hit sixes over cover and extra cover.
Pujara Wants to See Rohit in Test Cricket
While Sharma has become the linchpin of India's batting in white-ball cricket, he has not found a permanent footing in Test cricket. However, one of India's premier Test batsmen, Cheteshwar Pujara, told the authors that Sharma had it in him to succeed in the longest form of the game. Pujara recalled Sharma's Test ton in a match against the West Indies in 2013. In that game, Sharma enjoyed a record seventh-wicket stand of 280 with R Ashwin. Pujara mentioned this stressing that Sharma had shown the rare ability to farm bowling while batting with tail-enders, a quality once displayed by VVS Laxman.
A Masterclass by Lokapally and Krishnan
Lokapally and Krishnan have done immense justice to a narrative that was hard to fit in the limited pages of "The Hitman: The Rohit Sharma Story". They have covered the gamut of Rohit's cricketing accomplishments including his record of five centuries during the ICC World Cup in 2019 and his five IPL titles as skipper of Mumbai Indians. We find it appropriate to finish with another quote by the authors: "His (Sharma's) combination of aggression and caution, his lazy elegance and his deadly shots have brought a whiff of fresh air to the cricket field."
Similar news