30.03.2021,14:03 173 0
New Zealand Women vs Australia Women Dream11 Prediction: 1st ODI, Australia Tour of New Zealand Match Prediction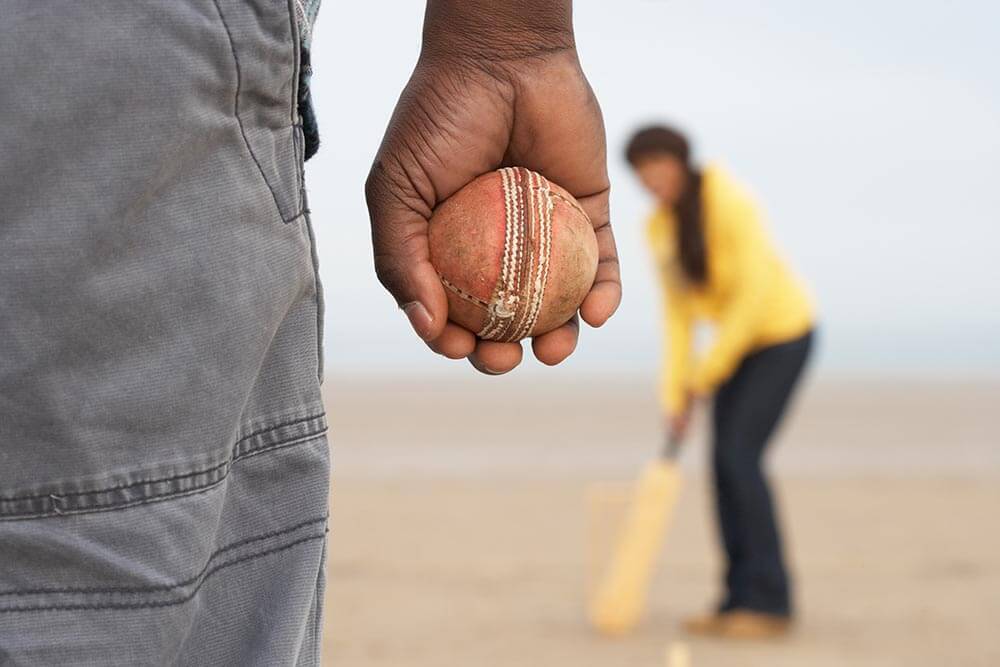 In this article, we present our New Zealand vs Australia Dream11 Prediction comprising 7 Australian women and 4 New Zealand players. Our team is based on the current form as displayed in recent games.
NZ vs AUS 1st ODI Match Details
We look at New Zealand Women vs Australia Women: 1st ODI, April 4, 2021, to be played at Mount Manganui.
Team New Zealand Report
New Zealand W are likely to stick with the eleven that beat England W in their last match at Dunedin on 28 February. These are Dodd, Jensen, Satterthwaite, Devine, A Kerr, Martin, Halliday, Green, Mackay, Rowe and J Kerr.
Team Australia Report
Australia W are likely to field eleven players in the ODI game on 4 April, most of whom played in the last game between the sides. These are Healy, Haynes, Lanning, Sutherland, Gardner, Mooney, Mollineux, Carey, Jonassen, Schutt, and Wareham.
Dream11 Fantasy Team for 1st ODI
Our NZ-W vs AUS-W Dream11 Team Prediction for the 1st ODI is as follows: Healy, Lanning, Haynes, Gardner, Satterthwaite, Green, A Kerr, Jansen, Schutt, Wareham, J Kerr.
Summary
In our NZ-W vs AUS-W Dream11 Team Prediction, we picked one wicketkeeper, five batters, two allrounders, and three bowlers.
As ever, some players select themselves. Alyssa Healy is inarguably the world's best wicketkeeper batter; Rachael Haynes is one of the best openers on the scene, while New Zealand's Amy Satterthwaite is an extremely consistent batter who can walk into any international side. Among the other indispensable players, we can count Australia's Lanning and Gardner for their batting strength.
For our all-rounder choices, New Zealand's A Kerr was a natural choice. For the other spot, we had to choose between Australia's Jonassen and Sutherland. We went with Jonassen for her better wicket-taking ability.
Among our three bowler options, Schutt was the easiest choice. Our second choice was Wareham as she has been among the wickets recently. We had to pick a New Zealand player for the third bowling spot to ensure that we did not have more than seven players from either team. After studying the recent form of NZ bowlers, we found J Kerr to be the best option.
For captain, we had no hesitation in picking Alyssa Healy, whose wicketkeeping adds value to her batting feats. Our vice-captain is Jonassen for her all-round ability.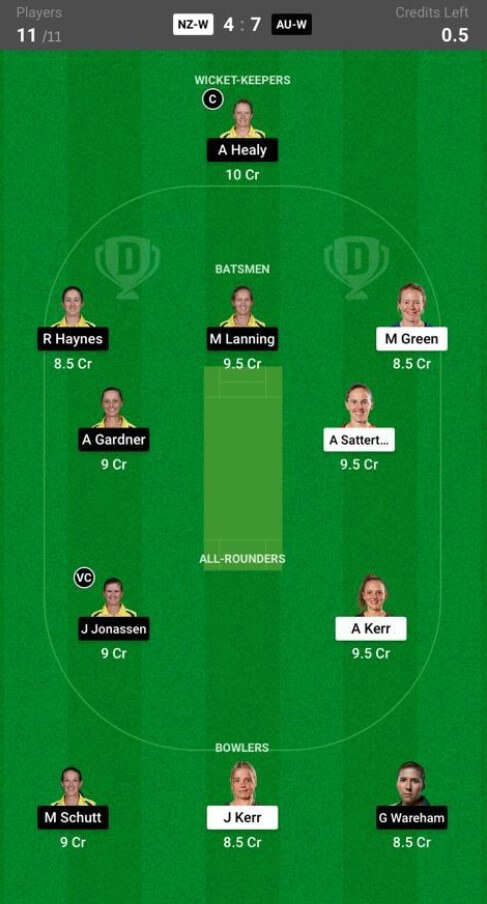 Similar news