18.08.2020,16:08 440 0
Fastest Century in IPL History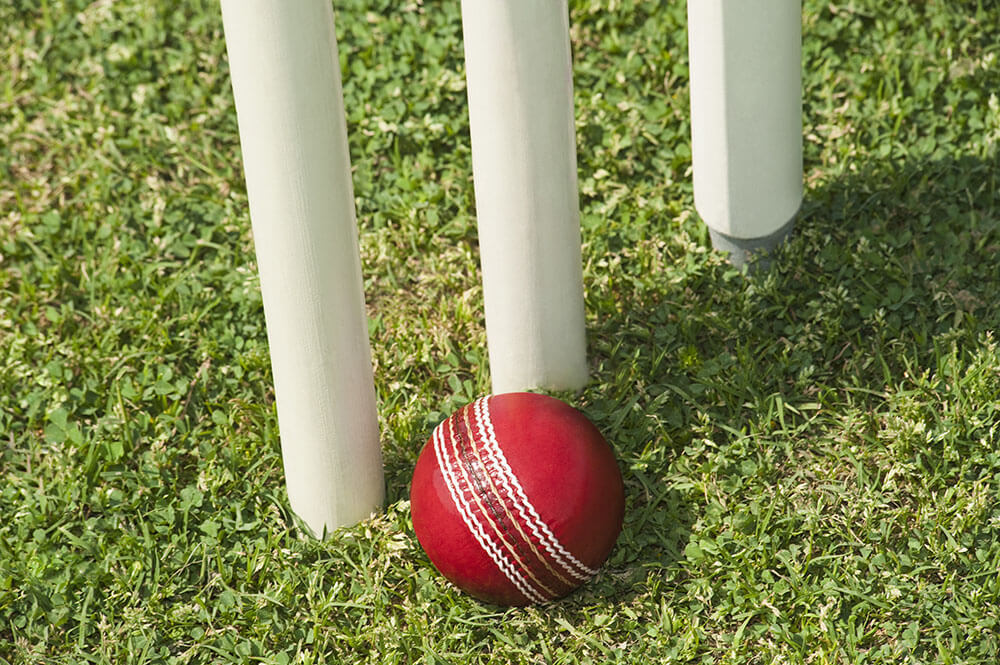 In this article, we will take a look at the top ten fastest hundreds in the IPL, including the record set in 2013 by Chris Gayle that has stood the test of time.
30 Balls: Chris Gayle
Royal Challengers Bangalore hosted Pune Warriors at Bengaluru on 23 April 2013. The hosts batted first with openers Chris Gayle and Dilshan at the crease. They shared a partnership of 167 for the first wicket in 13.4 overs in which Dilshan's contribution was just 33 off 36 balls. Meanwhile, Gayle broke the record for the fastest ton, getting to the three-figure mark in 30 balls. By the time the RCB innings was through, Gayle scored an unbeaten 175, the highest individual score in T20 cricket, and helped RCB register the highest T20 team total. He hit 17 sixes, another record that also helped RCB record the highest number of sixes (21) in a team's innings. In reply, Pune Warriors could manage only 133/9, handing RCB a facile win.
37 Balls: Yusuf Pathan
On 13 March 2020, Mumbai Indians hosted Rajasthan Royals at Mumbai's Wankhede Stadium. Batting first, MI piled up a huge score of 212/6 built around fifties by Tiwary and Rayudu. The Rajasthan Royals did not begin well and when Graeme Smith was out to make the score 40/3 in 6.3 overs, the asking rate climbed to 13.48 runs an over. However, MI did not reckon with Yusuf Pathan who went to smash their bowlers around the park for a 37-ball century, including 8 sixes and 9 fours. Unfortunately, Pathan got run out with the scoreboard reading 173/5 in 17.1 overs and RR fell short of the MI score by just 5 runs.
38 Balls: David Miller
On 6 May 2013, Royal Challengers Bangalore played an away game against Kings XI Punjab at Mohali's IS Bindra Stadium. Batting first, they scored 190/3 in their allotted 20 overs, setting KXIP a scoring rate of 9.6 to win the game. After 7.4 overs, the hosts lost their third wicket (Gurkeerat Singh) for 51 runs when Miller came to the crease. He blasted 101 not out off 38 balls to see his side home while sharing a partnership of 130 runs with R Sathish whose contribution was 27 off 18 balls. Miller's innings included 7 sixes and 8 fours.
42 Balls: Adam Gilchrist
On  27 April 2008 during the inaugural IPL season, Mumbai Indians hosted Deccan Chargers at the Wankhede. After an initial stutter, MI managed a fighting score of 154/7 thanks to a late order revival by Pollock, Nayar and Bravo. However, DC managed to chase down the target in 12 overs without losing a wicket. VVS Laxman scored 37 off 26 balls in a 155-run unbroken stand for the first wicket in which Gilchrist set a record for the fastest hundred. Gilchrist who scored 109 in 47 balls got to his three-figure mark in just 42 balls as he flayed the MI bowlers for 10 sixes and nine fours. Gilchrist was particularly severe on the leg side getting 77 of his runs and most of his sixes between long leg and long on.
43 Balls: De Villiers
On 14 May 2016, Royal Challengers Bangalore hosted Gujarat Lions at the Chinnaswamy Stadium in Bengaluru. Batting first, they piled up 248/3, thanks mainly to a brilliant 129 off 52 balls by De Villiers who shared a 229-run partnership for the second wicket with Virat Kohli. De Villiers got to his hundred in 43 balls, the innings embellished by 12 sixes and 10 fours. In reply, Gujarat Lions folded to be all out for 104. With also making a ton (109 off 55 balls), the GL bowlers had an unlucky day on the field. While Bravo had an economy rate of 15.33, Kaushik gave away 16.66 an over. The Lions lost their roar and whimpered their way to a poor score of 104 all out in 18.4 overs.
43 Balls: David Warner
On 30 April 2017, Sunrisers Hyderabad played a home game against Kolkata Knight Riders at Hyderabad's Rajiv Gandhi Stadium. Batting first, the hosts posted a challenging total of 209/3, thanks mainly to David Warner's brilliant 126 off 59 balls. Warner got to his hundred off only 43 balls, registering one of the fastest centuries scored in the IPL. Warner was helped by Dhawan in an opening partnership of 139 in 12.4 overs, in which Dhawan's contribution was 29 off 30 balls. Warner's innings included 8 sixes and 10 fours. When Warner finally departed in 16.2 overs the scoreboard read 171/2. Such was Warner's impact that the normally economical Sunil Narine returned figures of 0/37 in his four overs. Particularly impressive was a switch hit off Sunil Narine that went for a six-over-short third man. In fact, Warner was particularly severe on the spinners and got 78 of his runs off 30 balls of spin bowling. Yusuf Pathan went for 17.00 an over, while Woakes (11.50) and Kuldeep Yadav (10.75) were considered frugal on the day. In reply to SH's 209, KKR could manage only 161/7 with Kumar, Md Siraj and Kaul sharing three wickets each.
45 Balls: Sanath Jayasuriya
In the inaugural IPL season, Chennai Super Kings visited Mumbai on 14 May 2008. Against the Mumbai Indians' attack comprising the likes of Pollock, Nehra, Kulkarni and Bravo, CSK managed to post a decent score of 156/6. However, if CSK skipper Dhoni thought the score was competitive, he was soon to be proved wrong as MI opener Sanath Jayasuriya went on to blast 114 off 48 balls to see his side home in 13.5 overs. With Tendulkar returning from an injury, the partisan crowd who came to watch their idol were instead treated to a master class by Sachin's opening partner on the day. Jayasuriya later conceded that Sachin's presence had given him reassurance as he went about dismantling the rival bowlers. Barring Goni and Morkel, all of CSK's bowlers conceded more than 10 runs per over. However, Jayasuriya inflicted the worst punishment on his countryman CK Kapugedera who went for 26 runs in 5 balls as MI cantered home. Jayasuriya's innings was studded with 11 sixes and nine fours. He shared an 82-run partnership with Tendulkar, in which Sachin's contribution was just 12 off 16 balls.
46 Balls: Murali Vijay
On 3 April 2010, Chennai Super Kings hosted Rajasthan Royals at Chennai's MA Chidambaram Stadium. CSK posted a huge total of 246/5, thanks mainly to opener Murali Vijay's 127 off 56 balls, including 11 sixes and 8 fours. After an opening partnership of 62 with Hayden, Vijay lost Raina's company soon after. That was followed by a fruitful 152-run partnership with Albie Morkel, in which the South African all-rounder scored 62 off 34. The onslaught left the economy rates of the RR bowlers in tatters with S Narwal going for 20 an over, while the likes of Warne, Tait, Pathan and Watson conceded about 11 each per over. In the process, Vijay helped CSK to their highest-ever total in the IPL.  In reply, RR put up a good fight largely built around good innings of 94 off 55 balls by Ojha and 62 off 34 by Morkel. Nevertheless, they could only manage 223/5 in their allotted overs.
46 Balls: Chris Gayle
On 6 May 2015, Royal Challengers Bangalore hosted Kings XI Punjab. Batting first, RCB piled up 226/3, thanks to a Gayle storm that fetched the opener 117 runs in 57 balls, getting to a three-figure mark in just 46 balls. After a 119-run opening partnership with Kohli, in which the RCB captain scored 32 off 30, Gayle enjoyed a 69-run stand for the second wicket with De Villiers, who thrashed 47 off 24 balls. The KXIP bowlers were taken to the cleaners with Karanveer Singh proving the most expensive, conceding 20.50 an over. Gayle hit 12 sixes and 7 fours in his innings that helped his side register a 138-run win after the visitors had collapsed to be all out for 88. An interesting stat relating to Gayle's innings was that he had 19 dot balls in his 57-ball innings, underscoring his ability to capitalise on loose deliveries.
46 Balls: Chris Gayle
On 6 May 2011, Royal Challengers Bangalore hosted Kings XI Punjab at Bengaluru's Chinnaswamy Stadium. Batting first, openers Gayle and Dilshan were aggressive from ball one. After an early loss of Dilshan who made 16 off 9 balls, the RCB innings was steadied through a 111-run partnership between Gayle and Kohli, in which Kohli scored just 27 off 31 balls. When Chris Gayle was eventually out for 107 off 49 balls the scoreboard read a healthy 154/2 off 14.4 overs, setting the platform for a final score of 205/6. Gayle had 9 sixes and 10 fours in an innings that bled the KXIP bowlers, all of whom conceded about 10 runs an over. Gayle was particularly severe on L. Ablish who conceded 0/39 in his three overs, including one six and six fours. Three successive fours in a single over off Ablish underscored RCB's lack of a quality spinner. In reply, KXIP could manage no more than 120/9.
| | | | | | | | | |
| --- | --- | --- | --- | --- | --- | --- | --- | --- |
| POS | PLAYER | Against | BF | Runs | 6s | 4s | Venue | Date |
| 1 | Chris Gayle | PWI | 30 | 175 | 17 | 13 | M. Chinnaswamy Stadium | 4/23/2013 |
| 2 | Yusuf Pathan | MI | 37 | 100 | 8 | 9 | Brabourne Stadium | 3/13/2010 |
| 3 | David Miller | RCB | 38 | 101 | 7 | 8 | IS Bindra Stadium | 5/6/2013 |
| 4 | Adam Gilchrist | MI | 42 | 109 | 10 | 9 | DY Patil Stadium | 4/27/2008 |
| 5 | AB de Villiers | GL | 43 | 129 | 12 | 10 | M. Chinnaswamy Stadium | 5/14/2016 |
| 6 | David Warner | KKR | 43 | 126 | 8 | 10 | Rajiv Gandhi Intl. Cricket Stadium | 4/30/2017 |
| 7 | Sanath Jayasuriya | CSK | 45 | 114 | 11 | 9 | Wankhede Stadium | 5/14/2008 |
| 8 | Murali Vijay | RR | 46 | 127 | 11 | 8 | Chidambaram | 4/3/2010 |
| 9 | Chris Gayle | KXIP | 46 | 117 | 12 | 7 | M. Chinnaswamy Stadium | 5/6/2015 |
| 10 | Chris Gayle | KXIP | 46 | 107 | 9 | 10 | M. Chinnaswamy Stadium | 5/6/2011 |
Similar articles