17.08.2020,11:08 1930 0
Chris Gayle vs. Brett Lee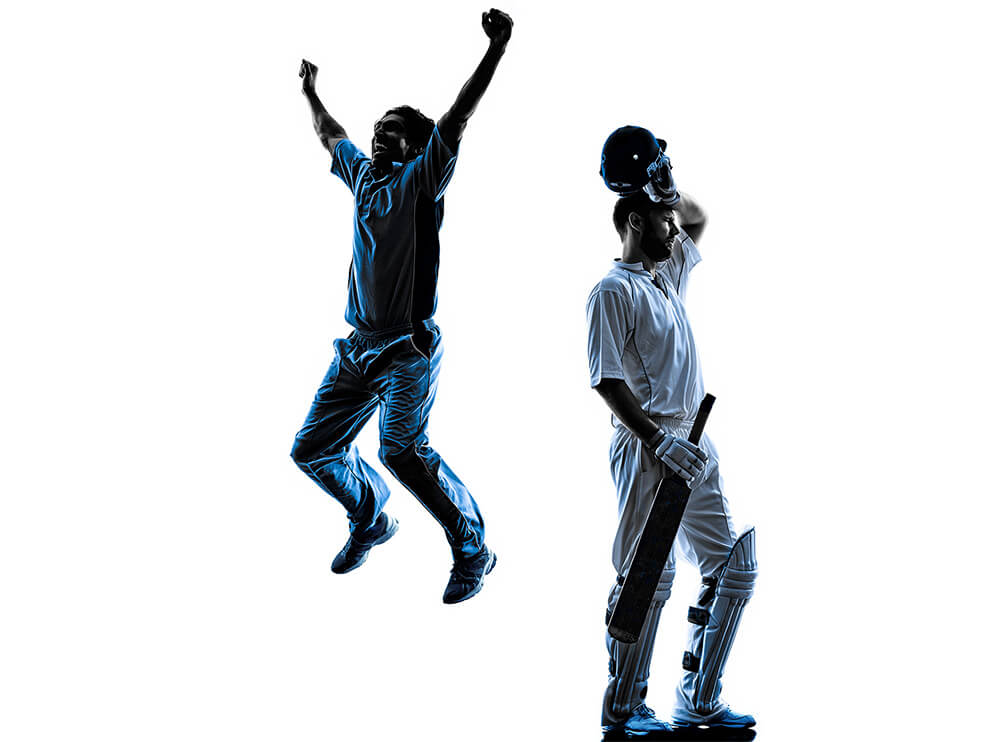 In this article, we are going to talk about two modern-day greats in cricket – West Indian brilliant cricketer Chris Gayle and Australian express bowler Brett Lee.
Contents
Chris Gayle Career and Stats
p>Chris Gayle is a Jamaican cricketer who plays for the West Indies in the international arena and also plays for many T20 franchises across the world in different T20 Leagues. He debuted for the West Indies in 1999. He is one of the most explosive batsmen to have ever played at the international level. His very name puts fear in the hearts of the bowlers from all around the globe.

Chris Gayle has close to twenty thousand international runs across formats. In Tests, Chris Gayle has scored more than 7 thousand runs and he is one of the few individuals to score more than 10 thousand ODI runs. He has made 42 centuries across formats in international cricket – 15 centuries in Tests, 25 centuries in ODIs and 2 centuries in T20I – and he was the first player to score centuries in all formats of the game.

So far, in the long history of Test Cricket, Chris Gayle is one of the only four batsmen who have scored two triple centuries in Tests – 317 against South Africa at home in 2005 and 333 in the away conditions against Sri Lanka in 2010. Later, 333 became his jersey number.

Chris Gayle is known for his ability to hit sixes at will nonchalantly. His appetite for hitting sixes is unmatched. Chris Gayle has hit a total of 534 sixes in international cricket to go along with 2312 fours. He has also scored close to 1000 sixes (978 sixes) in T20 cricket including various cricket leagues such as the IPL, CPL, etc.

This dynamic player from the West Indies has had a career spanning a couple of decades and he made an impact on every given area. Despite having a knack for getting involved in controversies, he has been the most sought after player in T20 leagues and has won games single-handedly. Not without reason, he is nicknamed the"Universe Boss".
Brett Lee Brett Lee Career and Statsett Lee is a former Australian pacer who, just like Chis Gayle, debuted in 1999 and played until 2012. He was recognised as one the fastest bowlers in the history of cricket. He regularly bowled at 140 kph. Brett Lee set the record for the second-fastest delivery in cricket when he clocked 100.1mph (161.1 kph) against New Zealand in 2005. Unlike other express fast bowlers, who bowled fast early in the career but whose pace reduced once they aged, Brett Lee was bowling fast throughout his entire career.
Brett Lee played for Australia in all three formats of the game. He picked up a total of 718 wickets in international cricket – 310  wickets in 76 Tests and 380 wickets in 221 ODIs along with 25 wickets in T20Is. He is the joint highest wicket-taker – leveled with Glenn Macgrath – for Australia in ODIs. The cricketer from New South Wales has also played in T20 leagues such as the Indian Premier League and the Big Bash League at home.
Brett Lee participated in 2 ODI world cups for Australia one of which, in 2003, was won by the Aussies. He missed the 2007 World Cup due to injuries. His career has been marked with stress fractures and recurring injuries. He came back stronger every single time and his pace never dropped.
Brett Lee has taken 5-wicket hauls 10 times in Tests and 9 times in ODIs and he averages 30 in Tests and around 23 in ODIs. In the first two years of his Test career, Brett Lee averaged close to 20 but as the career progressed the average dropped to 30.
Brett Lee was a useful batsman lower down the order. He has scored more than 1000 runs in both Tests and ODIs and holds the record for the highest 7th-wicket partnership for Australia with Mike Hussey.
Chris Gayle and BChris Gayle and Brett Lee – Head-to-Head Battlerett Lee started their careers only a few months apart in 1999.  Both were involved in just 5 Test matches against each other in 2003 (2 Tests), 2005 (2 Tests) and 2008 (1 Test). Four of these Tests were won by the Aussies while the West Indies had a solitary win in a record fourth-innings chase of 418, which is the highest successful fourth-innings run chase in Test cricket. Chirs Gayle scored 19 in that match and was dismissed by Brett Lee.
In ODIs, these two have faced each other 20 times with the Aussies winning 14 of them while 5 resulting in the Windies win. One match did not yield results. Chris Gayle played a couple of these ODIs as a part of ICC World XI against Australia. Both these matches were won by Australia. In one of those matches against ICC World XI, Brett Lee got Chris Gayle bowled for naught. Brett Lee picked up 4 wickets in that match.
Twenty20 internationals are being played since 2005. Chris Gayle and Brett had an overlap of about 7 years in the T20I career. One would think they must have played against each other at least a few times in these years but these two were up against each other in just one T20I in 2009 in the ICC World T20I group C encounter. In that match, Chris Gayle hit Brett Lee for 22 runs in an over. The West Indies were chasing 170 and in the fifth over of the chase, Chris Gayle attacked Brett Lee to hit him for 3 monstrous sixes and a four. Eventually, Chris Gayle gave his wicket to Brett Lee in the later stage of the match trying to go for another maximum. However, by that time Chris Gayle had turned the match in the West Indies' favour by scoring 88 runs in 50 balls with 6 fours and 6 sixes. The West Indies eventually won by 7 wickets.
That was the last time Chris Gayle and Brett Lee came face-to-face. After 2009, though Brett Lee continued playing until 2012 and Chris Gayle continued playing much after, these two legends have never faced each other again.