27.08.2020,15:08 403 0
Fastest Double Century in Test Cricket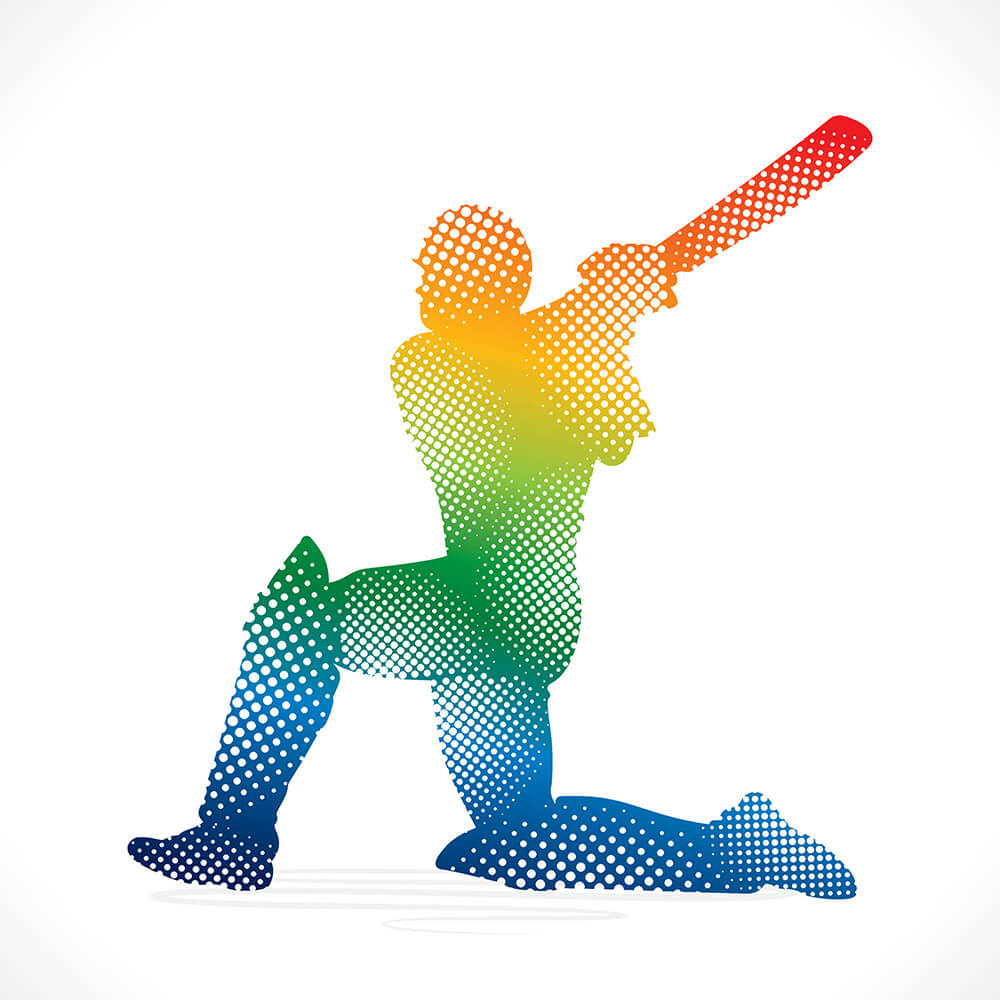 New Zealand's Nathan Astle scored a 153-ball double hundred in 2002, setting a record that has stood the test of time. Since then, several players have come close without being able to beat the record.
1. Nathan Astle – 153 Balls
Nathan Astle set the record for the fastest double century in Test cricket in March 2002 in the first Test of a series against the visiting England team at Christchurch. Unfortunately for Astle, it came in a lost cause. England batted first and scored 228. Nasir Hussain made 106 in an innings dominated by the Kiwi bowlers with Chris Cairns and Drum taking three wickets each. In reply, New Zealand were bowled out for 147 with Matthew Hoggard grabbing 7 wickets for 63. Astle himself made just 10 off 8 balls in an innings in which McMillan with 40 was New Zealand's highest scorer. In their second knock, England declared their innings at 468/6, helped by Thorpe's 200 and Flintoff's 137. Having set New Zealand 567 to win, England were not prepared for the spectacular innings that followed. New Zealand began poorly and were soon 53 for 2 with Matt Horne and Lou Vincent both back in the pavilion. Opener Mark Richardson was striking the ball well and in the company of the Kiwi skipper, Stephen Fleming, he put on 66 for the third wicket before being dismissed caught behind by Foster off Caddick. Batting at number five, Astle came to the crease when opener Mark Richardson was out in the 43rd over for 76. The New Zealand score read 119/3. With hardly any support from the rest of the batsmen, Astle stood tall among the ruins. New Zealand lost regular wickets to be reduced to 333 for 9 when Ian Butler was out. Astle kept going and when he was out eventually for 222 in 168 balls New Zealand had reached 451 after a last-wicket stand of 118 between Astle and Chris Cairns, in which Cairns scored 23 off 29 balls. More than 18 years later, the record stands untouched as one of the longest-standing marks in international cricket. Astle, renowned for his power hitting, smashed 28 fours and 11 sixes in an innings that will be remembered for a long time to come.
2. Ben Stokes – 163 Balls
Ben Stokes made 200 off 163 balls in the second Test of a series on England's tour of South Africa in January 2016. Batting first, England lost regular wickets and were reduced to 167 for 4 when Ben Stokes took guard at the wicket. After a stand of 56 for the fifth wicket, Root departed to allow Bairstow to stride to the wicket. Then followed a leather hunt for the South African bowlers as the pair had been engaged in a stand of 399 before Stokes was dismissed for 258 off 198 balls with 30 fours and 11 sixes. Bairstow remained not out on 150 as England declared the innings closed at 629/6. The match petered out into a draw after South Africa's reply of 627/7.
3. Virender Sehwag – 168 Balls
Sehwag set a record for the fastest Test double century scored by an Indian batsman in December 2009 in the third Test of a series against the touring Sri Lankans at Mumbai. Batting first, Sri Lanka scored 393 all out. When India replied, Murali Vijay and Sehwag had been involved in an opening stand of 221 before Vijay departed for 87. Then followed a partnership of 237 between Sehwag and Dravid that culminated when Sehwag got out for 293 in 254 balls, with 40 fours and 7 sixes. India went on to pile up a score of 726/9 declared before dismissing Sri Lanka for 309 in their second knock to register an innings victory.
4. Virender Sehwag – 182 Balls
Sehwag scored 200 off 182 balls in January 2006 in the first Test of a series against Pakistan at Lahore. Batting first on a batting track, Pakistan made 679/7 before declaring the innings. Nothing could have prepared them for the carnage that Sehwag unleashed on the Pakistan bowlers when India replied. Opening the innings with Dravid, Sehwag had been involved in an opening partnership of 410 before Sehwag was dismissed and the match brought to a premature end in the failing light on the fifth day. Sehwag scored 254 in 247 balls with 47 fours and a six. 
5. Brendon McCullum – 186 Balls
Brendon McCullum scored the second-fastest double century by a New Zealander after Nathan Astle in November 2014, playing the third test of a series against Pakistan at Sharjah in the UAE. Batting first, Pakistan were bowled out for 351. Latham and McCullum opened the innings for New Zealand. Latham was out after a 51-run stand for the first wicket. McCullum was joined at the crease by Williamson. The batsmen had been involved in a 297-run partnership for the second wicket before McCullum got out for 202 off 188 balls with 21 fours and 11 sixes. New Zealand used the launching pad to score 690 before dismissing Pakistan for 259 in the second innings to cruise to an innings win.
6. Virender Sehwag – 194 Balls
The only batsman to feature thrice on this list, Sehwag scored 200 off 192 balls in the first Test of a series against South Africa held at Chennai in March 2008. Batting first, South Africa made 540. Sehwag was involved in a partnership of 213 for the opening wicket with Wasim Jaffer. That was followed by a partnership of 268 for the second wicket with Dravid when Sehwag was dismissed for 319 off 304 balls with 42 fours and 5 sixes. During the innings, the Indian opener got to 200 off 194 balls. India eventually made 627 in a match that ended in a tame draw.
7. Herschelle Gibbs – 211 Balls
Gibbs made 200 off 211 balls in the second Test of a series against the visiting Pakistan team at Cape Town in January 2003. South Africa batted first with Smith and Gibbs opening the innings. They had been involved in an opening stand of 368 before Smith was out for 151. When Gibbs was next out on 413, he had made exactly 200 from 211 balls with 29 fours and 6 sixes. South Africa used the momentum provided by Gibbs's quick-fire knock to score 620/7 declared. Pakistan collapsed for 252 and following on did no better in their second knock in which they were dismissed for 226 to hand South Africa an innings victory.
8. Adam Gilchrist – 212 Balls
Batting at number 7, Gilchrist scored 200 off 212 balls in the first Test of a series on Australia's tour of South Africa played at Johannesburg in February 2002. He came to the crease with the scoreboard reading 293 for 5 when Steve Waugh got out. After that, Gilchrist and Damien Martyn had been involved in a 317-run stand for the sixth wicket before Martyn got out. Gilchrist carried on in the company first of Shane Warne and then of Lee and when Australia declared their innings closed at 652/7, Gilly was unbeaten on 204 in 213 balls with 19 fours and 8 sixes. In reply, South Africa were bowled out for 159. Following on, they were skittled out for 133, handing Australia victory by an innings and 360 runs.
9. Sir Ian Botham – 220 Balls
Ian Botham made 200 off 220 balls in the third Test of a series against the touring India side at the Oval in July 1982. In an innings that set the then record for the fastest double hundred in Tests, Botham came to the crease with the scorecard reading 185 for 3 when David Gower was out. Botham shared a partnership of 176 with Allan Lamb, followed by a fifth-wicket stand of 151 with Derek Randall before being dismissed for 208 in 226 balls, including 19 fours and 4 sixes. England went on to score 594. In reply, India made 410. The match petered into a tame draw. Incidentally, Indian opener Sunil Gavaskar could not bat for India after being hit by a shot by Botham while fielding at short leg. The power of Botham's hit resulted in a fracture and Gavaskar could play no further part in the Test.
10. Chris Gayle – 221 Balls
The West Indies were touring Sri Lanka in November 2010 when the teams met for the first Test match of the series at Galle. Batting first, West Indies openers Gayle and Barath had put on 110 for the first wicket before Barath was dismissed. Then followed a 194-run stand for the second wicket between Gayle and Darren Bravo, in which Bravo contributed only 58. Another stand of 86 was formed with Chanderpaul, in which the latter made 32. Then came a stand of 167 with Nash, in which Nash contributed 64. When Gayle was eventually out with the West Indies scorecard reading 566/6, the left-hander had made 333 runs in 437 balls with 34 fours and 9 sixes. In reply, Sri Lanka were bowled out for 378. Following on, they made 241/4 in a drawn game that was memorable only for Gayle's knock.
| | | | | |
| --- | --- | --- | --- | --- |
| Balls | Batsman | Match | Location | Year |
| 153 | NJ Astle | New Zealand v England | Christchurch | 2002 |
| 163 | BA Stokes | England v South Africa | Cape Town | 2016 |
| 168 | V Sehwag | India v Sri Lanka | Mumbai | 2009 |
| 182 | V Sehwag | India v Pakistan | Lahore | 2006 |
| 186 | BB McCullum | Pakistan v New Zealand | Sharjah | 2014 |
| 194 | V Sehwag | India v South Africa | Chennai | 2008 |
| 211 | HH Gibbs | South Africa v Pakistan | Cape Town | 2003 |
| 212 | AC Gilchrist | Australia v South Africa | Johannesburg | 2002 |
| 220 | IT Botham | England v India | The Oval | 1982 |
| 221 | CH Gayle | Sri Lanka v West Indies | Galle | 2010 |
| 222 | V Sehwag | India v Pakistan | Multan | 2004 |
| 227 | V Sehwag | India v Sri Lanka | Galle | 2008 |
| 229 | PA de Silva | Sri Lanka v Bangladesh | Colombo (PSS) | 2002 |
| 229 | JO Holder | West Indies v England | Barbados | 2019 |
| 231 | GP Thorpe | England v New Zealand | Christchurch | 2002 |
| 231 | MS Dhoni | India v Australia | Chennai | 2013 |
| 232 | CG Greenidge | West Indies v England | Lord's | 1984 |
Similar articles