27.08.2020,15:08 469 0
Fastest to 50 Wickets in ODIs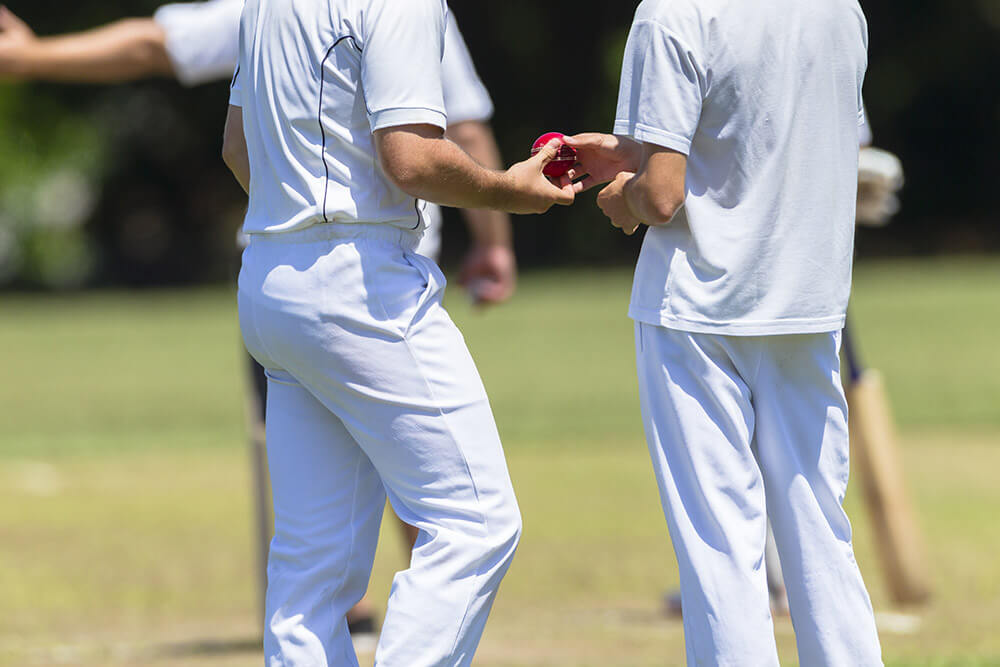 The world has seen quite a few impactful bowlers, especially in white-ball cricket. They are measured and judged based on the wickets they take and how quickly they take them. In this article, we are going to take a look at 10 bowlers who were the fastest in terms of the number of matches to reach the 50-wicket milestone in ODI cricket.
Top Fastest 50 Wickets in ODIs
1. Ajantha Mendis
When Ajantha Mendis first broke onto the international scene, he wreaked havoc and bamboozled multiple batting lineups. His emergence brought back mystery spin to international cricket. Right from his first series, he started picking wickets in bulk. He made his debut against the West Indies in 2008 but it was the 2008 Asia Cup that he demonstrated a brilliant performance. He took 17 wickets, including a couple of five-wicket hauls which helped Sri Lanka lift the title. Mendis continued his phenomenal run against India and then Zimbabwe. In his first year of ODI cricket, Mendis returned with 48 wickets and in his first game in 2009, he completed 50 ODI wickets in just 19 matches, becoming the fastest to reach the mark in the history of ODI cricket. He went on to play 87 ODIs and finished with 152 wickets.
2. Ajit Agarkar
Ajit Agarkar was one of the most underrated bowlers of his era. Despite performing and picking up wickets consistently, he was rarely given his due. The Mumbai-born speedster made his debut in 1998 and played a staggering 30 ODIs that year. It was that very year that he completed 50 ODI wickets. It took him 23 matches to reach that milestone as he beat Dennis Lillee's record of 24 matches. In fact, Agarkar was so good that he picked up at least one wicket in each of his first 13 games. Moreover, in those 30 games that he played in 1998, Agarkar didn't pick up a wicket only in four games. Overall, the right-arm fast bowler from Mumbai played 191 ODIs and finished with 288 wickets, the third-most achievement by an Indian.
3. Mitchell McClenaghan
Mitchell McClenaghan last played for New Zealand back in 2016 and has been a regular feature in the top T20 leagues around the world since then. Known for his exploits in the T20 game, McClenaghan was excellent in 50-over cricket as well. Having made his debut in January 2013, the left-arm fast bowler played 48 ODI matches in the span of three years, picking up 82 wickets. However, in that time, he became the joint-second fastest to 50 wickets in ODI cricket as he scaled the feat in just 23 ODIs.
4. Dennis Keith Lillee
Dennis Lillee will forever be remembered as one of the greatest Australian fast bowlers to have ever played the game. With his exploits in Test cricket, almost unmatched in his era, he was among the best. However, his ODI numbers were brilliant as well. In 63 50-over games, the Aussie fast bowler took 103 wickets at an average of 20.82. He reached the 50-wicket mark in no time and was the first bowler to take 50 wickets in the history of ODI cricket. He took just 24 matches to achieve the feat. Moreover, that record wasn't broken for nearly two decades.
5. Hasan Ali
Hasan Ali made his ODI debut in 2016 against Ireland and had a decent first year in 50-over cricket as he took 11 wickets from eight games. However,  it was 2017 when he picked up the pace. That year, he took 45 wickets in just 18 games at an average of 17.04 and a strike rate of 20.31. Add to that, he got the Player of the Tournament award in the ICC Champions Trophy 2017 as well for taking 13 wickets in five games. In 2017, he reached the mark of 50 ODI wickets and it came in 24 matches. This puts him on the same spot with Dennis Lillee on this list.
6. Kuldeep Yadav
Over the last three years or so, wrist spin has become a huge part of the Indian white-ball set-up. Kuldeep Yadav has been at the forefront of this change and along with Yuzvendra Chahal, he has made batsmen across the world dance to his tunes. The chinaman bowler made his debut in 2017 and picked up 22 wickets in 14 games. In 2018, he raised his game as he notched up 45 wickets in just 19 games. Thus, in the process, he also became the second-fastest Indian to scale 50 wickets in ODI cricket as he got to the mark in 24 matches.
7. Shane Warne
There is hardly anyone who talks about Shane Warne and his ODI career. His Test career was so impressive that it completely overshadows the fact that he is the third-highest wicket-taker for Australia in the history of ODI cricket. Warne has taken 293 wickets in his ODI career in 194 matches. His career may have tailed off towards the end but it started with a bang. In his first year, the leg-spinner played five games and took 11 wickets. In his second year in ODI cricket (1994), he picked up 50 wickets from 29 matches and in the process became the second-fastest Australian to reach 50 ODI wickets (25 matches).
8. Matt Henry
After the 2019 World Cup, Matt Henry will be remembered for his opening spell against India in the semifinal which led New Zealand to victory. However, it is a little known fact that Matt Henry is the fastest New Zealand bowler to scale 50 wickets in ODI cricket history. He made his debut in 2014, performing brilliantly straight away, as he took 19 wickets from six games. In 2015 and 2016, he took 17 and 22 wickets respectively and hasn't looked back since. In 2016, he also became the fastest New Zealander to pick 50 ODI wickets and reach the feat in 25 matches.
9. Barry McCarthy
This might seem as surprising name on this list but Barry McCarthy has been very consistent in ODI cricket. He made his debut in ODIs back in 2016 and for three years in a row he picked up 14 or more wickets each year. He took 18 in 2016, 15 in 2017 and 14 in 2018. In the process, he became the fastest Ireland bowler to pick 50 wickets in ODI cricket and it came in just 25 ODI games.
10. Len Pascoe
Len Pascoe is a name that a lot of people are not aware of. He played 14 Test matches and 29 ODIs for Australia in the late 1970s and early 1980s. Moreover, he was the second Australian bowler to reach 50 ODI wickets after Dennis Lillee. He took 26 matches to reach the milestone as it was only from 1980 to 1982 that he played cricket consistently.
Fastest To Reach 50 ODI Wickets
| | | | | |
| --- | --- | --- | --- | --- |
| Sl No | Player | Time | Mat | Country |
| 1 | Ajantha Mendis | 0y 277d | 19 | Sri Lanka |
| 2 | Ajit Agarkar | 0y 182d | 23 | India |
| 3 | Mitchell McClenaghan | 1y 278d | 23 | New Zealand |
| 4 | Dennis Lillee | 8y 116d | 24 | Australia |
| 5 | Hasan Ali | 1y 61d | 24 | Pakistan |
| 6 | Kuldeep Yadav | 1y 87d | 24 | India |
| 7 | Shane Warne | 1y 173d | 25 | Australia |
| 8 | Matt Henry | 2y 8d | 25 | New Zealand |
| 9 | BJ McCarthy | 2y 323d | 25 | Ireland |
| 10 | LS Pascoe | 4y 239d | 26 | Australia |
*Updated on 14 August 2019
Similar articles