29.09.2020,12:09 1032 0
Five Young IPL Players Who Are the Stars of the Foreseeable Future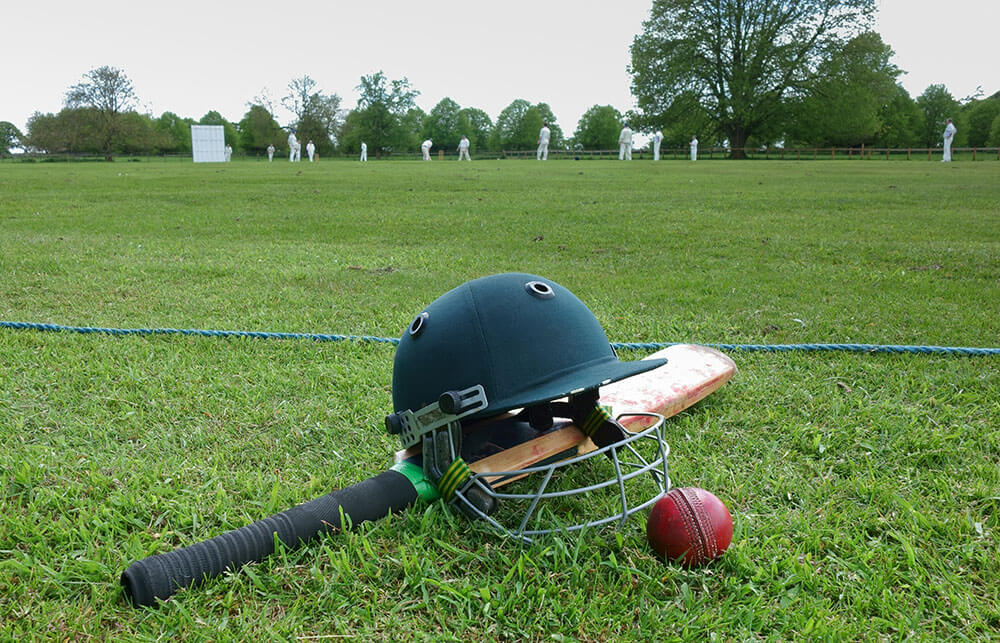 In this article, we are going to take a look at some very young players in the age range of 19-21 who appear to have already made the IPL 2020 season their own. We predict that the following five players will be the cricketing stars of the foreseeable future.
1. Devdutt Padikkal
On September 21, opening the batting for RCB in the third match of the IPL 2020, Devdutt Padikkal announced his arrival on the big stage of Indian cricket. Showing a maturity that belied his young age, 20-year-old Padikkal flayed the Sunrisers' bowlers in a 42-ball innings of 56 with 8 fours scored at a strike rate of 133.33. He shared an opening stand of 90 in 11 overs, setting the platform for a winning score of 163/5. After making his first-class debut in 2018, left-handed Padikkal has advertised his prolific run-making ability in his short tenure in senior-level cricket. He has registered a batting average of 59.09 in 13 List A games in which he has made 650 runs with 2 tons and 5 half-centuries. His T20 record has been even more impressive. In 13 T20 games, Padikkal has made 636 runs at 63.60 with one ton and 6 half-centuries.
2. Prithvi Shaw
Twenty-year-old Prithvi Shaw, already a marquee name in Indian cricket, hammered the CSK bowlers to help himself to a score of 64 off 43 balls in Delhi Capitals' league match against MS Dhoni's wards on September 26, paving the way for DC to win by 38 runs after bowling out the former champions for 137. Shaw's exploits in international cricket are well-known. He has a Test average of 55.83 from 4 matches. In ODIs, he averages 28.00 after 3 games with the highest score of 40. This is in fact his 3rd IPL season. In 2018, Shaw scored 245 runs from 9 games at 27.22 with a strike rate of 153.12. In 2019, Prithvi made 353 runs from 16 games at 22.06 with a strike rate of 133.71.
3. Rahul Chahar
Mumbai Indians set KKR a winning target of 197 in a league match on September 23. Replying, KKR could not make more than 146/9 in their allotted overs. Twenty-one-year-old Rahul Chahar had a large hand to play in KKR's demise on the day, returning bowling figures of 2/26 in 4 overs and accounting for the dismissals of Dinesh Kartik and Shivam Mavi. Rahul has already made waves in first-class cricket. In 14 matches he has taken 63 wickets at an average of 26.44 with his best bowling figures of 5/59. He has also been quite impressive with the bat and has scored 336 runs at 22.40 with the top score of 84. The leg-break googly bowler has represented India internationally, having appeared in a T20I against the West Indies in August 2019. He made his IPL debut for Rising Pune Supergiants in 2017. He has been playing for Mumbai Indians since the 2018 IPL season. In his first year, Chahar played only 3 games and took 2 wickets at 29.00. He did not play at all in 2018 but in 2019, got to play 13 games in which he took 13 wickets at 23.69 with the best bowling figures of 3/19. impressively, he had an economy rate of 6.55 and a strike rate of 21.69.
4. Shivam Mavi
On September 23, Mumbai Indians set KKR a daunting target of 196. In an innings in which the Mumbai batsmen treated the KKR bowlers with scant respect, with Cummins conceding 16.33 an over and Kuldeep Yadav 9.75 an over, one bowler stood out, Shivam Mavi. In his four overs, he kept the Mumbai batsmen on a leash, conceding just 32 runs in 4 overs, while snaring the wicket of De Kock off his very first ball and later that of Rohit Sharma. Mavi came into the limelight when he got selected in December 2017 to represent India during the U-19 World Cup to be held in 2018. Following that announcement, Kolkata Knight Riders made a bid for the young all-rounder who bats right-handed and bowls right-arm fast-medium. In his short tenure in senior-level cricket, Shivam has done enough to justify the fanfare. In 6 first-class games for Uttar Pradesh, he has taken 25 wickets at an average of 21.60 with the best bowling figures of 5/68. In 16 List A games, Mavi has taken 22 wickets at 27.81 with his best bowling figures of 5/73. Mavi made his IPL debut in the 2018 season when he played 9 games to take 5 wickets at 54.00. After that less-than-impressive start to his IPL career, young Shivam did not get to play in the 2018 season. However, the faith that KKR captain Dinesh Kartik has put in Mavi's obvious talent appears to be paying off.
5. Shubman Gill
On September 26, the KKR bowlers restricted Sunrisers Hyderabad to a score of 142/4. Against a brilliant bowling attack including the likes of Bhuvaneshwar Kumar, Rashid Khan and Mohammad Nabi, chasing even a modest target is never easy. KKR lost quick wickets to be reduced to 53/3 in the 7th over. However, Sunrisers did not factor Shubman Gill into the equation. The 21-year-old took charge and, in the company of Eoin Morgan, shepherded KKR home to a 7-wicket victory. By the time KKR scaled the target at the end of the 18th over, the young right-handed batsman had scored 70 off 62 balls with 5 fours and 2 sixes. Gill first played in the IPL in 2018 when he scored 203 runs in 13 matches at an average of 33.83 with a strike rate of 146.04. In 2019, Gill played 14 matches, scoring 296 runs at 32.88 with a strike rate of 124.36. He made three 50-plus scores, including his top score of 76.
Similar articles