22.10.2021,16:10 130 0
Markram Hopes IPL Stint Will Help Deal With Pressure At T20 World Cup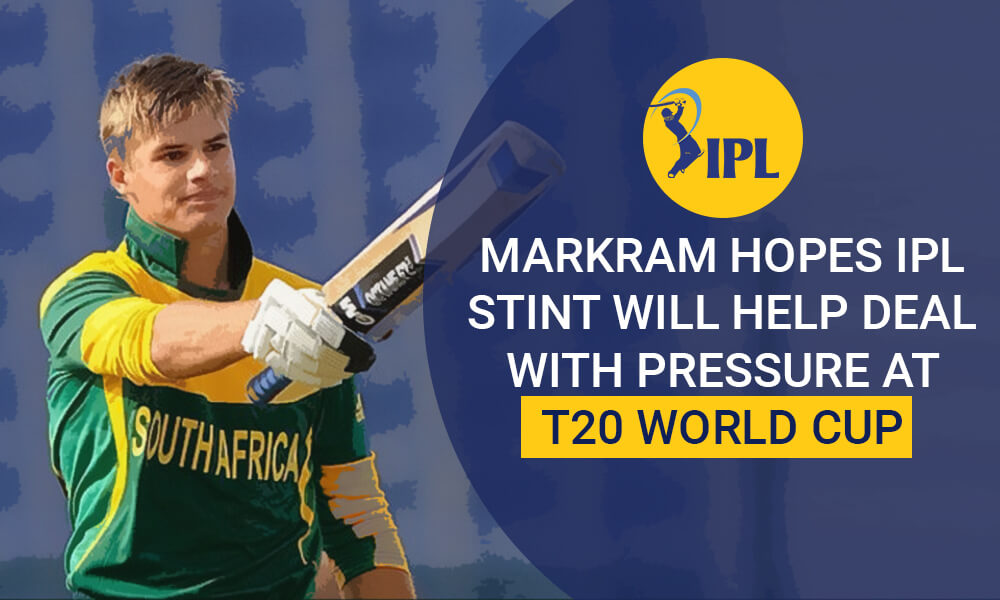 Aiden Markram may not be a cricketing superstar per se, but for the greatly inexperienced, weakened South African squad that is about to take part in the 2021 Men's T20 World Cup, he is one of the brightest rays of hope. It is good news for the Proteas, therefore, that the opener has recently claimed that his brief stint in the IPL, likely to boost his performance in the T20 World Cup.
Markram played for Punjab Kings, and although his team finished 6th in the table and failed to qualify for the playoffs, the South African showed some promise with the bat, scoring 146 runs in 6 innings at an average of 29.20. He was inexplicably played in the middle order by his IPL 2021 team, which clearly didn't work in his favour as he both averages and strikes far better as an opener.
Speaking online to a panel of journalists, Markram also mentioned that he had gained a newfound respect for batters able to get in later in the innings and start striking the ball cleanly from the get-go.
The young cricketer also said that the mere experience of being in the company of cricketing elites had been a boon.
A consistent, solid batter in all but the 50-over format, Markram averages an enviable 35.50 in T20Is, although he has admittedly only played 15 of them. Add to that a ballistic strike rate of 147.4, and you have the makings of a brilliant T20 batter. At 27, Markram is arguably at his peak and might evolve into the kind of X factor his nation desperately needs under the circumstances.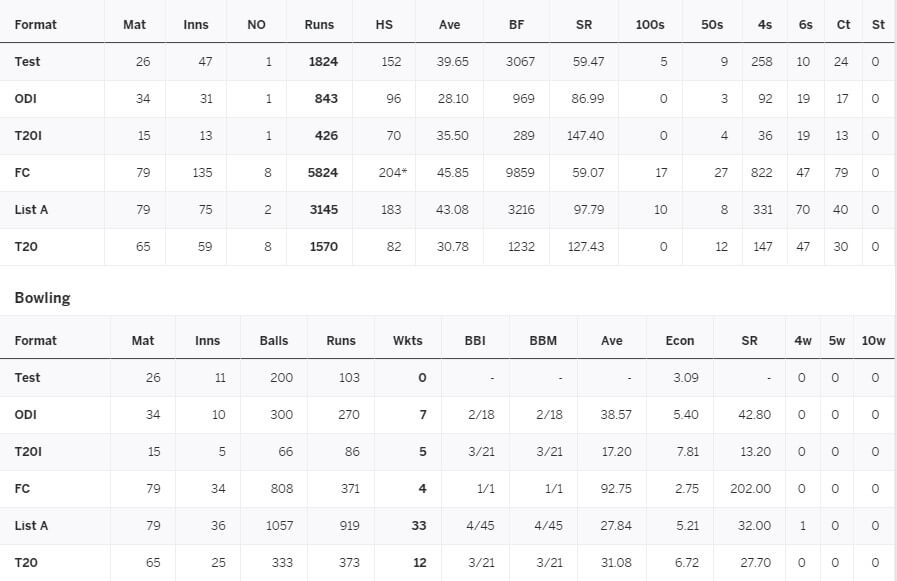 Aiden Markram's career statistics (Source)
The T20 World Cup has already begun, with South Africa set to play Australia on the 23rd of October in their first match. The Proteas are in Group 1 with England, Australia, and West Indies, with two more teams set to join the quartet through an earlier qualifying group stage.
For more updates on up-and-coming players, bounce to cric-life.com.
Similar articles