11.08.2020,12:08 783 0
Most Catches in Test Matches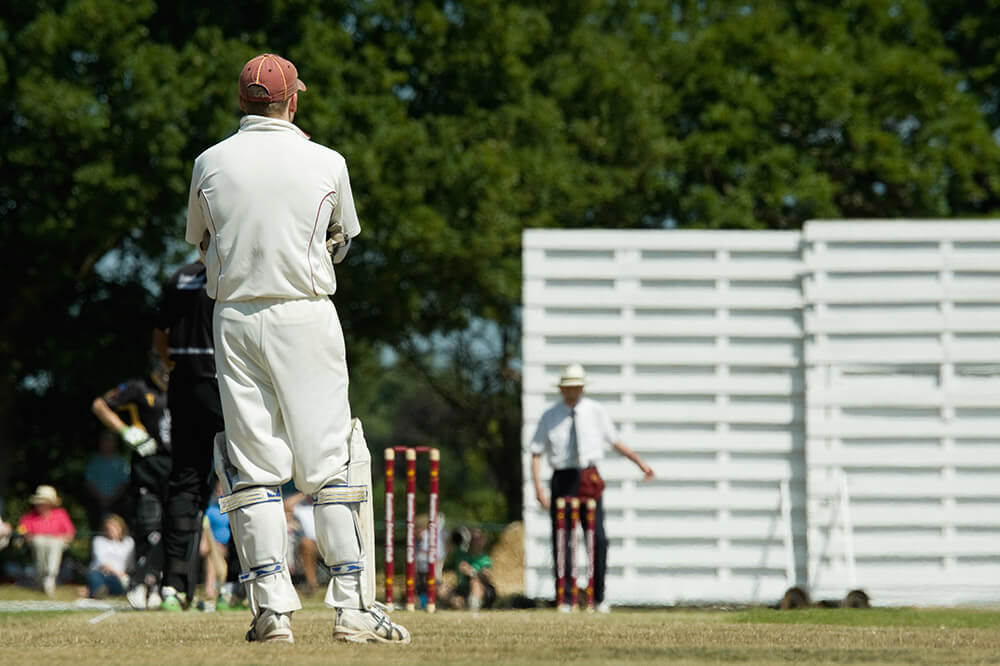 'Catches win matches' is an aphorism that never ages. In this article, we will take a look at five players who have taken the most catches in Test cricket.
Top 5 Players with Most Catches in Test Matches
Speaking of the cricketers with the most catches, we will provide you with some details of the test matches in which these players displayed their best catching ability.
Rahul Dravid
Nicknamed "The Wall", Rahul Dravid earned the reputation for being a hard-to-dismiss batsman and ended his career with a batting average of 52.31. However, not many are aware that the Indian cricketer holds the record for the most catches in Tests: in 164 matches, he has taken 210 catches. Dravid retired in 2012, but the record has stood the test of time. In the occasional absence of a regular keeper, India would turn to Dravid to keep wickets, mainly due to his great catching ability.
Rahul took the most catches in a Test match in the first Test of a series during Australia's tour of India in March 1998 held at Chennai. India batted first and were bowled out for 258. When Australia batted, India brought off-spinner Kumble into the attack very early in the innings. The move fetched its dividends when Dravid snared a catch to dismiss Australian opener Slater to provide India with a breakthrough at 1/16. India never let the visitors off the leash, taking regular wickets, and when Dravid caught Paul Reiffel off Kumble Australia found themselves struggling at 7/173. However, a rear-guard action from Healey (90) and his ninth-wicket stand of 96 runs with Robertson (57) helped Australia achieve a score of 328, giving them a handy lead of 70 runs.
Nevertheless, India batted brilliantly in their second knock and on the back of a ton made by Tendulkar reached 418/4 before declaring to set Australia a target of 348 to win. After Srinath had dismissed Slater to give India an early wicket, Kumble was back in business when Dravid caught Greg Blewett to make Australia 2/30. Dravid helped dismiss the Waugh brothers, pouching Mark off Kumble and Steve off Raju. Dravid finished with five catches in the match to help India register a famous 179-run victory.
Mahela Jayawardene
Second on the list with 205 catches in 149 matches is a Sri Lankan legend, Mahela Jayawardene. His 0.759 ratio of catches per innings is unmatched, with Mark Waugh being the nearest competitor at 0.738. Jayawardene and spin-bowler Muralitharan made a winning combination, with many of Jayawardene's catches taken off the bowling of Muralitharan who holds the record for the most wickets taken by any bowler in Test cricket. Incidentally, Jayawardene has 440 catches, the most by a fielding catcher in cricket, and no competitor has even reached a tally of 400.
When Sri Lanka toured Pakistan in 2000, they played the second Test match at Peshawar in March that year. Sri Lanka batted first and scored 268. Pakistan got off to a decent start and at one stage were 3/154, with Younis Khan at the crease. That was when the Muralitharan-Jayawardene combination struck to dismiss Khan and set off a dramatic batting collapse in which Jayawardene also pouched catches of Abdul Razzaq and Waqar Younis to help terminate the Pakistan innings at 199.
With a set target of 298 to win, Pakistan were cruising along in the second knock at 77 for one when Jayawardene grabbed a catch, again off Murali, to send Inzamam back to the pavilion. When Jayawardene caught Waqar Younis off Murali the Pakistan scorecard read 8/222, with Saeed Anwar still at the crease. However, after Chaminda Vaas had dismissed Anwar it was left to the old duo of Jayawardene-Murali to get rid of Arshad Khan. Jayawardene had six catches in the match that Sri Lanka won by 57 runs.
Jacques Kallis
Kallis could walk into any team on the strength of either batting or bowling alone. A hidden gem that underscores why Kallis's name must be among those of the greatest all-rounders of all time is his catching record in Tests. In 166 Test matches, Kallis took 200 catches. That record is more impressive considering how often he was used as a third seamer and did not get to field in close-in catching positions as much as he would have liked.
In the third Test of a series when Sri Lanka toured South Africa, the two sides met at Cape Town in January 2012. Batting first, South Africa piled up a huge score of 580/4 declared in which Kallis himself made the top score of 234. In reply, Sri Lanka were reasonably placed at 189 for 4 when Kallis caught Jayawardene off Dale Steyn to trigger a collapse in which Kallis also had a hand in the dismissal of Samaraweera off the bowling of Vernon Philander.
After bowling out Sri Lanka for 239, South Africa enforced the follow-on. In their second outing, the visitors lost 4 wickets for 98, thanks largely to the dismissals of Sangakkara and Jayawardene, both to catches by Kallis off Imran Tahir and Morkel, respectively. Sri Lanka staged a fightback. At 5/248, Sri Lanka were beginning to believe they could escape with a draw, especially as Samaraweera was still at the crease, in the company of Chandimal who was no rabbit with the bat. But Kallis had other ideas. After catching Chandimal off Philander, he was involved in a brilliant caught-and-bowled dismissal of Herath as the visitors' innings terminated at 342, leaving South Africa to score two runs for a victory. Kallis capped his match-winning show with six catches.
Ricky Ponting
If only he had not had to play with Mark Waugh, another great slip catcher, for a good part of his early test career, Ricky Ponting would probably have got many more Test catches than his eventual tally of 196 catches from 168 matches. Ponting was not only a great catcher but an extremely athletic fielder who ran out many players with accurate throws throughout his cricketing career. In 560 international appearances made for Australia, Ponting managed to run out as many as 80 batsmen.
It was the first Test of the series held at Adelaide in December 2001 when South Africa toured Australia. Batting first, Australia scored 439. South Africa in reply began well with an opening stand of 87. However, after McGrath had got Gary Kirsten out lbw, Ponting got into the act to catch Dippenaar off the same bowler to reduce the visitors to 2/93. After a hard-fought innings, in which Ponting also helped get rid of Ntini with Warne the bowler, South Africa managed to get to 374, curtailing Australia's lead to 65.
Australia declared their second innings at 309/7, leaving South Africa to score 375 for an improbable win. As their run chase unfolded, it became clear very early that the visitors were heading towards a disastrous defeat. After South Africa had lost Gibbs to McGrath, Warne was inducted into the attack, and Ponting's catch of Kirsten reduced South Africa to 17/2. The following fall of regular wickets did nothing to make the situation better and the visitors collapsed to be all out for 128. Ponting took two more catches – Boucher and Pollock, both caught off Warne's bowling – to take his tally for the Test to five.
Mark Waugh
Mark Waugh took 181 wickets in 128 matches and established himself as one of the best fielders of Australia in international cricket. However, few may know the story of how Waugh has honed his catching skills. Waugh made his debut for New South Wales along with fellow opener Mark Taylor back in 1985. On the third day of their first match against Tasmania, the two players failed to turn up to open New South Wales innings. They overslept after having had a late night, celebrating Taylor's birthday. To punish the errant pair, the New South Wales coach Bob Simpson made the players undergo fielding drills, which included taking hundreds of catches.  
On the tour of India, Australia and India played the third Test of the series at Chennai in March 2001. Australia batted first and scored 391, thanks mainly to a double century by Matthew Hayden and his partnership of 150 with Mark Waugh who scored 70. India replied with 501, grabbing a good lead of 110. Mark Waugh took two catches, helping to dismiss VVS Laxman and Harbhajan Singh.
In their second knock, Australia could manage only 264, with Mark Waugh contributing another half-century. India needed just 155 to win and after their first innings performance, cricket observers would have been justified in predicting that the hosts would get to the target with relative ease. However, the Indians did not reckon with Australia's fighting spirit, which was especially clear from their brilliant fielding. Well placed at 76/1 at one stage, India lost the wicket of opener Sadagopan Ramesh who was run out by Ponting. Then came the Mark Waugh show: three brilliant catches to dismiss Laxman, Tendulkar and Ganguly kindled visions of an improbable win for Australia. Waugh took one more catch to get rid of Zaheer Khan to reduce India to 151/8 but India managed to squeeze out a two-wicket victory in which Mark Waugh grabbed six catches.
Similar articles