10.09.2020,15:09 2149 0
Most One Day International Cricket Matches Played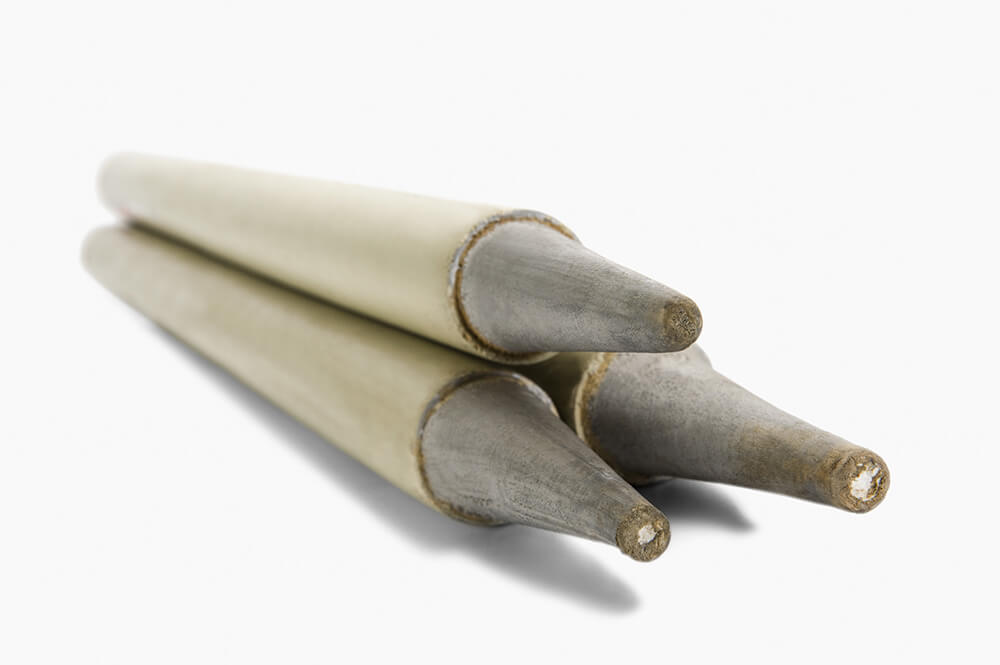 Despite being a part of recreational cricket, one-day cricket didn't make its way into the professional cricketing arena until the early 1970s. Seen as very much the understudy to Test cricket, one-day internationals only really started to come into the limelight in the mid-1980s with the introduction of the ICC Cricket World Cup central to the game's success.
ODI cricket is now the most popular format of the game in the world, with new and existing sides alike competing in frequent ODI series as well as the ICC Cricket World Cup, mentioned earlier, and the ICC Champions Trophy.
Central to the increase in popularity of ODI cricket has been the development of a faster tempo of the game, something that Test cricket has historically lacked. This all-action approach to top-level cricket has also heavily impacted both T20 and Test cricket formats.
Here is a rundown of the teams that have played the most ODI fixtures.
10. Bangladesh376 ODI Matches Played
Despite enduring a relatively troubled history within the world of cricket, Bangladesh have developed into one of the biggest cricket-playing nations on the planet. They first competed in a one-day international match back in 1986 before gaining full ICC membership for both Test and ODI cricket in 2000. In ODI cricket, Bangladesh have become a potent force, having reached the last 8 of the ICC World Cup in 2015 and continuing to be one of the sides to follow in limited overs cricket.
9. Zimbabwe529 ODI Matches Played
For nearly 40 years, Zimbabwe have been a well-known name in the world of international ODI cricket with their political situation being sometimes problematic for the nation's cricket team. That said, since their first ODI played back in 1983, Zimbabwe have been considered perennial underdogs who have, though, demonstrated some magical cricket. Big names such as Andy and Grant Flower and Heath Streak are just three on a long list of superstars Zimbabwe have produced in ODI cricket. Their status within the ICC's regulations continues to change and they fluctuate between being a full and associate member but they still continue to perform at the highest level in ODI cricket.
8. S8. South Africaong>625 ODI Matches Played
The Proteas were much later on the draw than some of their fellow cricketing nations due to the apartheid that took place in South Africa. Nevertheless, they continue to do their best in making up for the lost time. It wasn't until 1991 that South Africa played their first ODI match, however, they have had some incredible performances in the following 30 years of ODI cricket. AB de Villiers, Jacques Kallis and Shaun Pollock are just three names on a long list of heroes that have represented South Africa with aplomb in ODI cricket and although they are yet to win the ICC World Cup, it is surely a matter of time before South Africa could taste ODI glory.
7. Eng7. Englandg>749 ODI Matches Played
The Lions played the first-ever ODI match against Australia back in 1971 but haven't amassed as many games as some of the other sides in the international cricket arena. Central to this is English cricket's insistence on prioritising Test cricket, a trait that has only been removed from the ECB's views in the last decade or so. Despite notoriously struggling in the shorter format of the game, England have become a potent force in ODIs in recent years and are the current ICC World Cup champions, having clinched the trophy at Lord's in 2019.
6. New Zealand6. New ZealandI Matches Played
Having played their first ODI back in 1973, New Zealand are one of the most experienced ODI sides in the world. The Kiwis play a unique brand of cricket and their development within ODI cricket has been consistent and strategically planned. Stellar names such as Brendon McCullum, Ross Taylor and Kane Williamson have become indispensable to New Zealand cricket's folklore and they are a side that continues to grow in stature. They have reached the last two ICC Cricket World Cup finals without getting over the line and they are a team knocking on the door for international cricketing honours – especially in the ODI format.
5. West Indies
5. West Indies
tches Played
Two-time ICC Cricket World Cup winners the West Indies have continually set the benchmark for many sides in international cricket and in the ODI format, they are no different. Winning the first two World Cups back in the 1970s happened in the middle of a golden era for West Indian cricket and although they haven't won the ODI World Cup since, the West Indies have tasted victory in the T20 format of the game. Viv Richards, Brian Lara and Chris Gayle are just three of the West Indian greats that have graced the ODI scene and established the blueprint to which all West Indian players aspire today.
4. Sri Lanka
4. Sri Lankahes Played
Despite being an emerging nation for most of the 1970s and 1980s, Sri Lanka have developed into one of the most successful ODI playing nations of all time. In 1996, Sri Lanka won their first-ever ICC World Cup championship, upsetting the odds to beat Australia in an unforgettable final. Players such as Muttiah Muralitharan, Mahela Jayawardene and Chaminda Vaas have been integral to the success Sri Lanka have enjoyed in ODI cricket over the past few decades.
3. Pakistan
3. Pakistan
hes Played
When it comes to setting the standards in ODI cricket, few countries can compete with Pakistan. Generations of Pakistani cricketers have set the world alight in the ODI game and they are a side that continues to go from strength to strength. In 1992 they enjoyed their finest hour, beating England in a final like no other as they embarked on a golden generation within ODI cricket. Wasim Akram and Waqar Younis were integral to Pakistan's success in ODI cricket and with over 900 games played in the ODI arena, Pakistan boast the ODI experience very few sides have.
2. Australia
<
2. Australia
s Played
Having taken part in the first-ever ODI against England in 1971, Australia have enjoyed a rich heritage in ODI cricket. They have amassed nearly 1000 competitive ODI fixtures and have won the ICC World Cup on no fewer than 5 occasions. With a win percentage of over 63.33%, few sides can compete with the Baggy Greens when it comes to their record in ODI cricket. Shane Warne, Glenn McGrath and Ricky Ponting are just three of the great names to have represented Australia in ODI cricket over the years.
1. India
1. Indias Played
At the top of the pile when it comes to ODI matches played is India, with an incredible 987 fixtures completed. The two-time ICC World Cup winners have always taken ODI cricket very seriously and their quest to rule the world in the 50-over format of the game has seen them develop in both T20 and Test cricket arenas. Sachin Tendulkar, MS Dhoni and Virat Kohli are just three of the Indian greats in the ODI game format and India continue to blaze a trail at the forefront of ODI cricket.
Similar articles