11.08.2020,17:08 384 0
Most Sixes in ODIs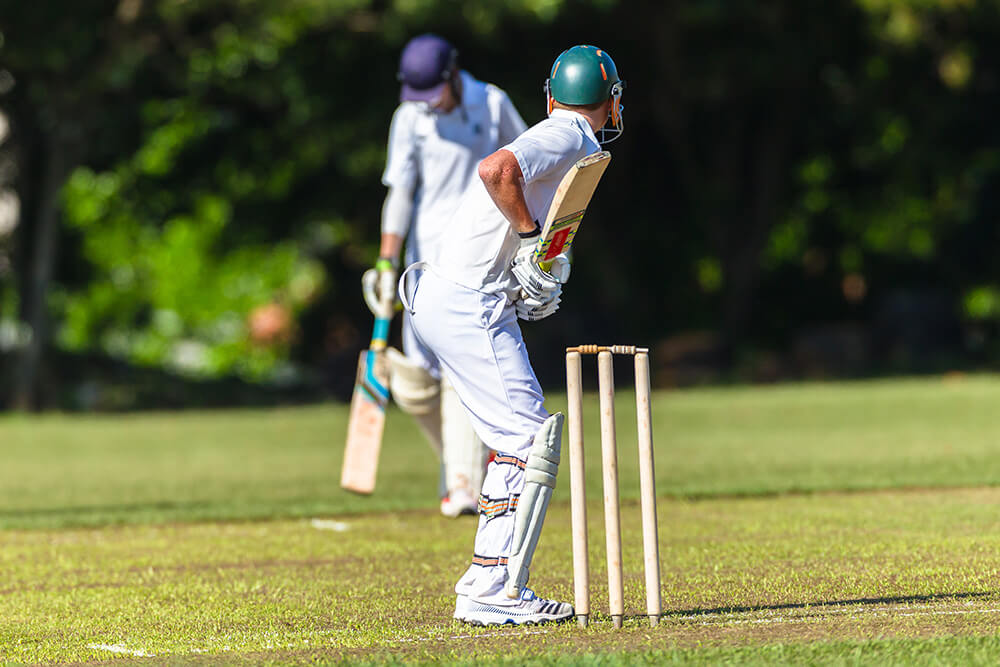 Today's cricket is skewed in favour of batsmen with bigger bats, flat pitches and smaller boundaries. Therefore, we are seeing more number of fours and sixes in the limited-over formats. Thus, bowlers suffer a nightmare in these conditions. However, the spectators love it all as they get to enjoy the big-hitting performance which proves to be worth every penny spent.
In this article, we will provide you with the list of batters who have slammed the most number of sixes in ODIs along with their career achievements made in this format. We will also take a look at the players with the most number of sixes in an ODI innings and the teams that have struck the highest number of sixes in ODI games overall.
Top 12 Batsmen with Most Sixes in ODI Cricket
1. Shahid Afridi – 351 sixes
'Boom Boom' Afridi tops our list with an amazing result of 351 sixes in 369 ODI innings he played. He featured in positions from number 3 to 7 and executed powerful shots including many huge sixes. Though his batting abilities were a bit diminished in his last few years in international cricket, there is no doubt that his record will stand the test of time and remain unbeaten.
In total, Afridi played 398 ODIs, amassing 8064 runs at an average of 23.57 and a scoring rate of 117.00 with 6 hundreds and 39 fifties. His highest ODI score was 124. Afridi also bagged 395 wickets in ODIs.
2. Chris Gayle – 331 sixes
The "Universal Boss" is famous for his powerful hitting and keeps on being a feared batter in international cricket even in the final years of his career. He has scored a stunning 331 sixes in 294 knocks. Gayle has been focusing on T20 cricket of late but has smashed more than 10,000 runs in ODIs. Only Viv Richards and Brian Lara have better results in the Windies team.
Gayle has played 301 ODIs, cracking 10,480 runs at an average of 37.83 and a scoring rate of 87.19 with 25 centuries and 54 half-centuries. His highest ODI score is 215. Gayle has also snared 167 ODI wickets.
3. Sanath Jayasurya – 270 sixes
The 'Matara Mauler' was one of the pioneers of attacking batting in the opening powerplay overs. He made full use of the restrictions on field placements to hit lofted shots over the fielders inside the ring. In 433 essays, he clobbered 270 sixes including many off-pace bowlers. Jayasuriya was also a tight bowler and an excellent fielder which made him a valuable all-rounder for his team.
In 445 ODIs, Jayasuriya smashed 13,430 runs at an average of 32.36 and a scoring rate of 91.20 with 28 hundreds and 68 fifties. His highest ODI score was 189. Jayasuriya also claimed 323 wickets in ODIs.
4. Rohit Sharma – 244 sixes
'Hitman' Rohit Sharma is able to judge the ball's length early which gives him more time to decide which shot to play. He depends more on his timing rather than the power to clear the ground. His 244 sixes have come in just 217 knocks. He has numerous scores of 150+ in ODIs which makes him a dangerous batsman once settled.
As of August 2020, Rohit has played 224 ODIs, cracking 9115 runs at an average of 49.27 and a scoring rate of 88.92 with 29 hundreds and 43 fifties. His highest ODI score is 264. Rohit has also bagged 8 wickets in ODIs with his part-time off spin.
5. MS Dhoni – 229 sixes
MS Dhoni has established a reputation as one of the best finishers in the history of cricket. He has successfully knocked off the required runs in the final overs of many a match. Dhoni paces his innings smartly and makes full use of the available number of deliveries to chase capably in most situations. He is still around and looking forward to making a comeback to the Indian side. Dhoni's ability to hit big helps him score many runs in the end overs and transfer the pressure onto the bowlers.
Dhoni has played 350 ODIs, clobbering 10,773 runs at an average of 50.57 and a scoring rate of 87.56 with 10 hundreds and 73 fifties. His highest ODI score is 183 not out. As a 'keeper, he has taken 321 catches and effected 123 stumpings in ODIs.
6. Eoin Morgan – 217 sixes
Eoin Morgan is the current captain of England in ODIs and like Dhoni, he is also a capable finisher. He holds the England record for the most number of appearances in ODIs. Morgan also holds the record for the most number of sixes in an ODI innings (17 versus Afghanistan). An astute skipper, he led England to their maiden ODI World Cup triumph in 2019.
Morgan has starred in 239 ODIs, stroking 7510 runs at an average of 39.73 and a scoring rate of 91.46 with 14 hundreds and 46 fifties. His highest ODI score is 148.
7. AB De Villiers – 204 sixes
"Mr. 360" is a versatile stroke player who can play shots all around the park including behind the wicket with his scoops and reverse-bat swipes. He has smashed an amazing 204 sixes in just 218 innings. He can be unstoppable when he gets going and gives nightmares to most bowlers.
AB has played 228 ODIs, clobbering 9577 runs at an average of 53.50 and a scoring rate of 101.09 with 25 centuries and 53 half-centuries. His highest ODI score is 176. He has also claimed 7 wickets in ODIs with his part-time bowling.
8. Brendon McCullum – 200 sixes
This former Kiwi wicket-keeper-batsman was a very aggressive hitter who flaunted strong arms and quick feet. He set the record for the fastest century in Tests, unbeaten until today. His 200 sixes came in a mere 228 essays. McCullum used to lord over bowlers in all formats in an unmatched manner.
McCullum appeared in 260 ODIs, smashing 6083 runs at an average of 30.41 and a scoring rate of 96.37 with 5 hundreds and 32 fifties. His highest ODI score was 166. As a 'keeper, he snared 262 catches and effected 15 stumpings in ODIs.
9. Sachin Tendulkar – 195 sixes
'Tendlya' owns numerous world records and, thus, it's not surprising that he is on this list too. He was short-statured but his excellent timing using a heavy bat helped him clear even large boundaries. The little master smote 195 sixes in 452 essays. Perhaps the most famous one among them is the uppercut over Third Man that he played off Shoaib Akthar during the 2003 World Cup. He was certainly a champion batter in all aspects.
Tendulkar starred in 463 ODIs, stroking 18,426 runs at an average of 44.83 and a scoring rate of 86.23 with 49 hundreds and 96 fifties. His highest ODI score was 200 not out. He also bagged 154 scalps in ODIs with his part-time bowling.
10. Sourav Ganguly – 190 sixes
Sourav Ganguly loved taking on spinners and dancing down the pitch many a time. This common sight in the 1990s was simply adored by every Indian cricket fan. Dada scored 190 sixes in 300 knocks including many ace off-spinners such as Shane Warne and others. He was "God on the off-side" and a brave captain who led India to many memorable overseas victories.
Ganguly played 311 ODIs, amassing 11,363 runs at an average of 41.02 and a scoring rate of 73.70 with 22 hundreds and 72 fifties. His highest ODI score was 183. Dada also claimed 100 wickets in ODIs with his military-medium swing bowling.
11. Martin Guptill – 176 sixes
Kiwi opener Martin Guptill is an aggressive striker who has struck 176 sixes in 180 ODI innings. This remarkable player has only two toes on his left foot as he lost the other three in his childhood. However, this has not prevented him from gaining success in a demanding international sport like cricket.
Guptill has starred in 183 ODIs, smashing 6843 runs at an average of 42.50 and a scoring rate of 87.45 with 16 hundreds and 37 fifties. His highest ODI score is 237 not out. He has bagged 4 wickets in ODIs.
12. Ricky Ponting – 162 sixes
'Punter' was an all-time great batsman, skipper and fielder for Australia. Many rate him as the best Aussie batter since the legendary 'Don'. He cracked 162 sixes in 365 essays which is better than the achievements of more aggressive batsmen such as Brian Lara and Virender Sehwag.
In total, Ponting appeared in 375 ODIs, clobbering 13,704 runs at an average of 42.03 and a scoring rate of 80.39 with 30 hundreds and 162 half-centuries. His highest ODI score was 164. Ponting took 160 catches and effected numerous run-outs in ODIs.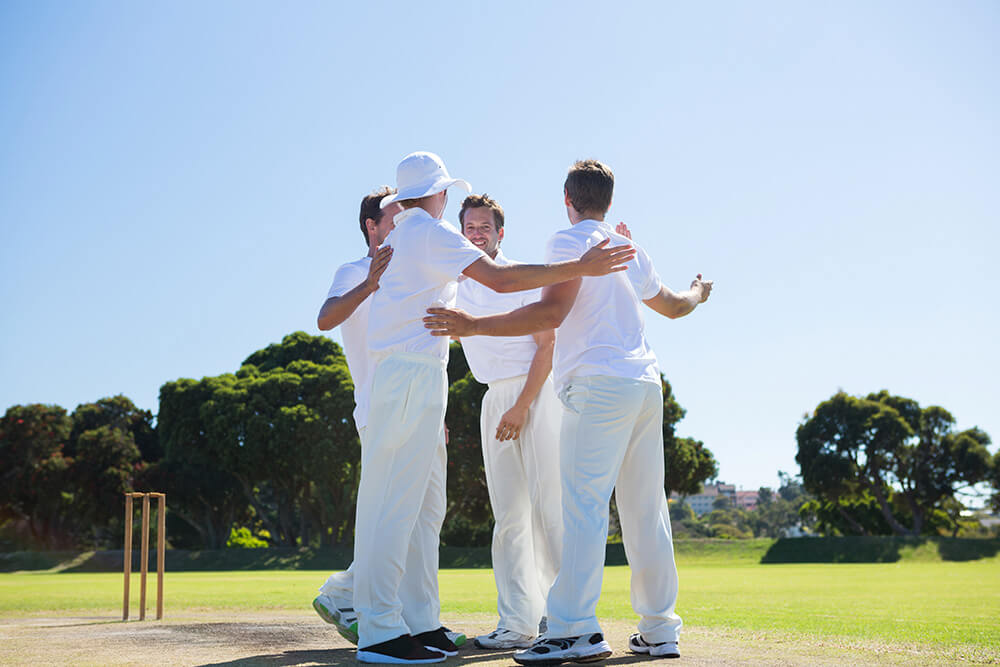 Most Number of ODI Sixes in an Individual Innings
Let's look at the record of most number of ODI sixes in an individual innings. The list includes some of the best players and aggressive hitters in the history of one-day cricket. It is topped by Eoin Morgan, the current skipper of the England ODI team.
1. Eoin Morgan – 17 sixes versus Afghanistan at Manchester in June 2019
England had their struggles in the group matches of the 2019 World Cup but strong individual performances helped to keep them afloat. In the tournament's 24th match, they played Afghanistan. Morgan reached the crease in the game's 30th over and started hitting out from the beginning. He smashed 141 off just 71 balls at an impressive 208.45 scoring rate. His essay had 17 sixes in total besides 4 fours. It helped England amass a whopping 398/6 and win the game by a handsome 150 runs.
148 not out is Morgan's highest score in ODIs. He partnered Joe Root to add 189 for the third wicket.
2. Chris Gayle – 16 sixes versus Zimbabwe at Canberra in February 2015
Chris Gayle has essayed many powerful innings in the limited-overs formats, therefore it's not surprising to find his name on this list. Though he is not the most consistent of batters, he is definitely one of the most entertaining. His record 16 sixes came against Zimbabwe in a group match of the 2015 ODI World Cup.
The Windies batted first and lost opener Dwayne Smith rather early. Gayle and Marlon Samuels put on a record 372 for the second wicket with the "Universal Boss" clobbering 215 in 147 deliveries at a 146.25 strike rate that included16 sixes besides 10 fours. He, thus, scored his first world cup double hundred and the fifth one overall. Gayle reached his double century in just 138 balls to create another record.
3. AB de Villiers – 16 sixes versus the West Indies at Johannesburg in January 2015
AB is another ubiquitous name in batting records and is one of the three players to have smitten 16 maximums in an ODI. In that match, three South African batters cracked hundreds but captain De Villiers made history by clobbering 149 off just 44 deliveries an astounding 338.63 scoring rate. This brilliant knock helped the Proteans rack up a gigantic 439/2. AB's first 50 came in just 16 deliveries and 100 in a mere 31 balls.
4. Rohit Sharma – 16 sixes versus Australia at Bengaluru in November 2013
Rohit Sharma has set many records in the limited-overs format including the highest individual score in an ODI (264). He has three ODI double hundreds to his credit. In his knock, playing against Australia in 2013, he smashed 209 off 158 at a 132.37 scoring rate with 16 sixes and 12 fours. This remarkable essay helped India amass 383 and win by 57 runs. It was Rohit's first double hundred in ODIs.
5. Shane Watson – 15 sixes versus Bangladesh at Dhaka in April 2011
Australia had a great ODI team in 2011 with Shane Watson contributing a lot to their success. However, they were unable to retain the ODI World Cup that year and after the competition, the Aussies toured Bangladesh. Watson crafted this magnum opus in one of the games.
Bangladesh batted first and scored 229. In reply, Watson smashed 185 off 96 deliveries at a 192.70 scoring rate with 15 sixes. He, thus, beat the record of Xavier Marshall of the Windies who had clobbered 12 sixes against Canada in 2008. In this innings, Ricky Ponting was the next highest run-scorer for Australia with just 37 off 42 deliveries. Thus, Watson turned a routine victory into a memorable one-day game.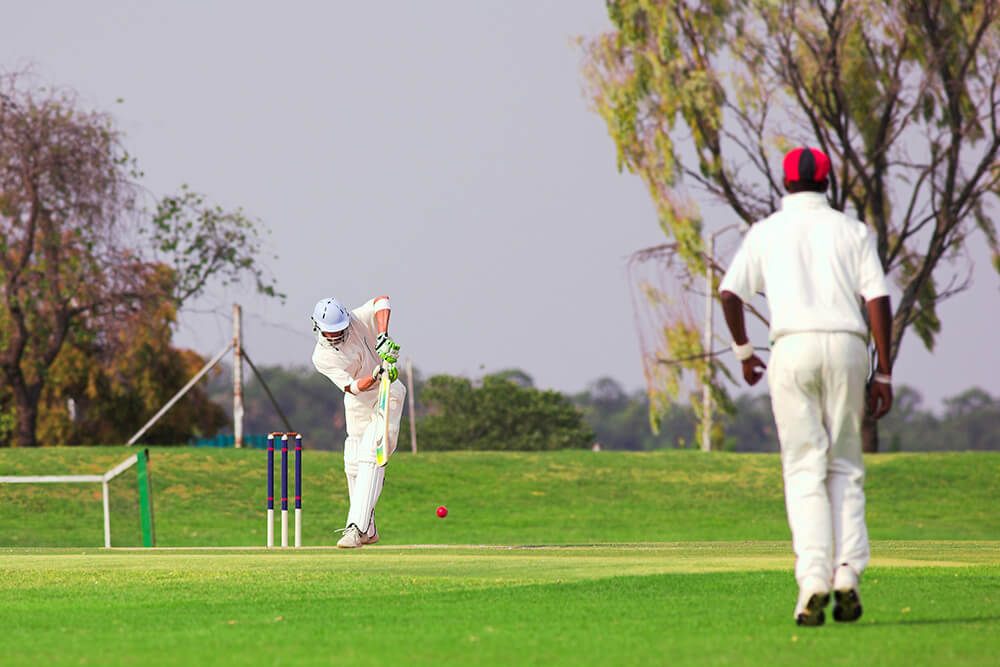 Teams that Have Scored the Most Number of Sixes in ODI Cricket
Now, let's take a look at the teams that have cracked the most number of sixes in ODI cricket. There is no surprise, the sides that have played more matches head the list. The big-hitting teams are also likely to win a bigger number of matches as they have the ability to rack up huge scores. So, without much ado let's start our review.
1. West Indies – 2686 sixes
The Windies hold the current record of 2686 total sixes in ODIs. They have scored these sixes in 822 ODIs, out of which they have won 401 and lost 381 with 10 ties and 30 no-results. Therefore, the Windies have a winning percentage of 51.26 in ODIs. It's not surprising that this team top this list as they have a tradition of producing aggressive batsmen who can hit big. Every Windies player from the top to the lower order can strike massive sixes.
2. India – 2685 sixes
India is second and currently only one big hit behind the Caribbean cavaliers. India's 2685 sixes have come in 987 games, out of which they have won 514, lost 423, with 9 ties and 41 no-results. This gives India a winning percentage of 54.70 in ODIs.
India has a good record thanks to the number of quality batsmen the country has produced. Currently, Virat Kohli and Rohit Sharma are those carrying the torch for the nation helping the team score sixes and notch up victories. Indian batsmen prove that more than sheer strength, good timing is also important to crack big hits.
3. Pakistan – 2415 sixes
Pakistan has racked up 2415 sixes in 927 ODIs, out of which they have won 486 and lost 413, with 8 ties and 20 no-results. Thus, Pakistan has a winning percentage of 54.02 in ODIs. Besides their great batsmen, the Green Army is also famous for the talented bowlers who help their team restrict opposing sides.
Pakistan's robust batters have ensured that their team ranks above Australia and England on this list. Pakistan's current crop is talented and capable of maintaining their impressive winning record in ODIs and other formats.
4. Australia – 2281 sixes
Australia has clobbered 2281 sixes in a total of 949 ODIs so far, out of which they have won 575, lost 331 and tied 9, with 34 no-results. This gives the Kangaroos a winning percentage of 66.66 which is the best among all teams.
Australia's pantheon of power hitters includes Andrew Symonds, Ricky Ponting and Adam Gilchrist of yesteryear and Glenn Maxwell, Aaron Finch and David Warner of today. Australia have also clobbered 16,697 fours in their 949 ODI games. One of the reasons for the Aussies' relatively low ranking on this list may be their huge grounds which make it difficult for their batsmen to hit sixes in home matches.
5. New Zealand – 2208 sixes
The Kiwis have struck 2208 in a total of 772 ODIs, out of which they have won 351, lost 374 and tied 7, with 40 no-results, which gives them a winning percentage of 48.42.
The Kiwis are generally easy-going but at the same very competitive on the field. Their current team is quite good and finished runners-up in the 2019 ODI World Cup. It includes class batters like Kane Williamson, Martin Guptill and Ross Taylor who have helped their nation scale great heights.
6. England – 1796 sixes
England won the 2019 ODI World Cup with their strong current team that has big strikers, such as Eoin Morgan, Joss Buttler, Jonny Bairstow and Ben Stokes. Not surprisingly, they are the top-ranked team in the current ICC ODI ratings. They are sixth on our list with 1796 sixes in 749 ODIs, out of which they have won 377, lost 335 and tied 9, with 28 no-results. Thus, the Poms have a winning percentage of 52.91 in ODIs.
7. South Africa – 1745 sixes
The South African team is currently consolidating after the retirement of several of their key players in the past couple of years. Therefore, their performance in the 2019 ODI World Cup was a bit disappointing. However, with strong players like Quinton de Kock, they can expect to bounce back rather quickly.
The Proteas are seventh on our list with 1745 sixes in 625 ODIs, among which there have been 385 wins, 216 losses, 6 ties and 18 no-results. Their winning percentage is 63.92 which is the second-best after Australia. South African batters have also cracked 11,746 fours in 625 ODI games.
8. Sri Lanka – 1652 sixes
Sri Lanka is also currently having mixed results after the retirement of the all-time greats Kumara Sangakkara and Mahela Jayawardene. They are number 8 on our list with 1652 sixes scored in 852 ODIs with 389 wins, 421 losses, 5 ties and 37 no-results. Sri Lanka's win percentage is 48.03. The Lankans whitewashed the Windies 3-0 in the last ODI series they played in March 2020.
9. Zimbabwe – 1182 sixes
The Zimbabweans have faced many crises in their cricketing history. They were suspended by the ICC last year for alleged interference by their government in cricketing affairs. The ICC also halted funding for Zimbabwe due to its cricket board's alleged corrupt activities.
Still, despite it all, Zimbabwe continues to get some good results in international cricket from time to time. They are ninth on our list with 1182 sixes in 529 ODIs, among which there have been 138 wins, 373 losses, 7 ties and 11 no-results. This gives Zimbabwe a winning percentage of 27.31 in ODIs.
10. Bangladesh – 817 sixes
Bangladesh's current batting lineup is quite good with talented players like Soumya Sarkar, Shakib al Hassan, Mushfiqur Rahim and Tamim Iqbal. Thus, they have become tough competitors, especially in subcontinental conditions. The tigers bring up the rear with 817 sixes in 376 ODIs, among which there have been 128 victories, 241 losses and 7 no-results. Their winning percentage is therefore 34.68.
Similar articles