08.10.2020,15:10 484 0
Motera Stadium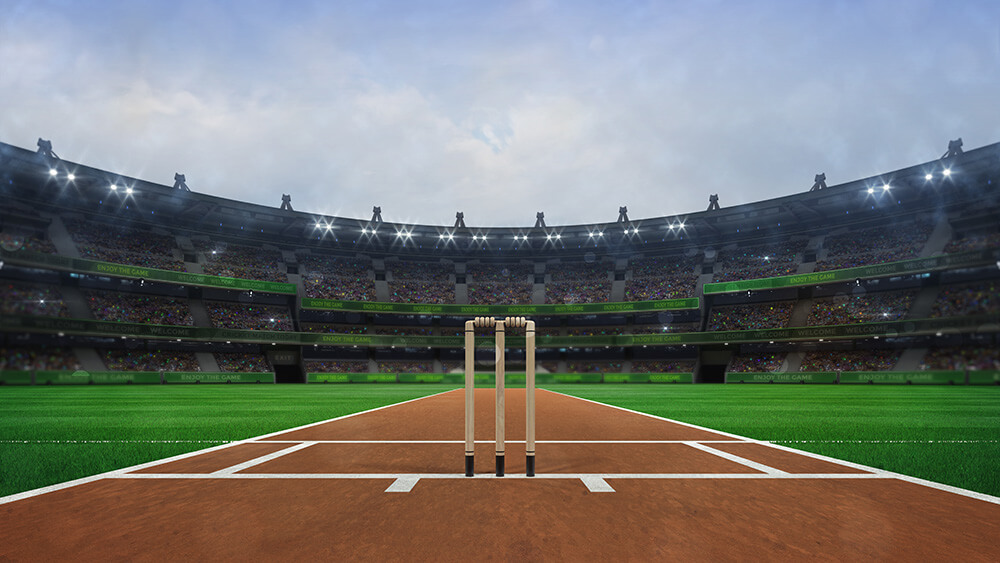 Motera Stadium, also known as Sardar Patel Stadium, is the largest cricket stadium in the world located on the banks of the Sabarmati river in Gujarat, India. With a seating capacity of 110,000, it is also the world's second-largest sports stadium, behind Rungrado 1st of May Stadium in Pyongyang, North Korea with a capacity of 114,000. Motera stadium is owned by Gujarat Cricket Association (GCA). It is a home stadium for the Gujarat cricket team. It also hosted Rajasthan Royals (RR), an IPL franchise, in 2010 and 2014. The stadium has witnessed various international records, including Sunil Gavaskar's 10000th run, Sachin Tendulkar's 18000th run and Kapil Dev becoming the leading wicket-taker in Tests in 1993, overperforming Richard Hadley.
History
In 1982, Gujarat Cricket Association (GCA) received a 100-acre (400,000 m2) land on the banks of Sabarmati to build a world-class stadium. Before Motera Stadium, GCA used to organise international matches at Ahmedabad Municipal Corporation's stadium with the same name (Sardar Patel Stadium) with a capacity of 50,000. Motera stadium was designed by architect Shashi Prabhu known for designing Wankhede Stadium Mumbai. The stadium was built in 9 months. It had a capacity of 49,000 at that time. Since then, the Motera Stadium has gone through 2 renovations.
In 2006, the Board of Control for Cricket in India (BCCI) decided to renovate the stadium to host ICC Champions Trophy in 2006. As a part of the renovation process, the stadium got 3 new pitches, a new outfield, floodlights to host day-night matches and covered stands. The seating capacity was also increased to 54,000.
Current Pitch and Ground Structure
The then President of Gujarat Cricket Association (GCA) and Gujarat Chief Minister Narendra Modi pitched an idea for a new stadium with a larger capacity. The Motera stadium was demolished by the end of 2015 for reconstruction. Out of the three bids, Larson & Toubro (L&T) won the contract to build the new stadium for INR 7 billion (USD 95 million). Missouri, USA based company Populous designed the Motera Stadium with a deliberate round structure to provide 360-degree views with uninterrupted sightlines. The reconstruction was completed by February 2020 with an estimated cost of INR 8 billion (USD 110 million).
Built on over 63 acres, the Motera Stadium has 3 entry points. Metro line access has been given to one of the entries. The stadium has four dressing rooms, 76 corporate boxes, a 55-room clubhouse and various other facilities, including an Olympic-sized swimming pool. The floodlights have been replaced by antibacterial LED lights. Walter P. Moore and Associates have designed an earthquake-resistant roof for Motera Stadium without pillars to give an unobstructed view to spectators. The drainage system is designed to reduce rain delays.
In the early stages, the Motera pitch used to favour bowlers. However, with the course of time, it has become slow. It hardly gives any assistance to the bowlers or the stroke players these days which leads to many draws in Test cricket. Bagira Thakur is the current pitch curator for Motera Stadium.
The stadium has two ends called Adani Pavilion End and GMDC End. The stands are named Adani Lower Pavilion, Adani Upper Pavilion, Club Pavilion, West Pavilion, East Upper and Lower Pavilion, GMDC Upper and Lower Pavilion.
Records
Motera Stadium Test records:
India and the West Indies played the inauguration Test at Motera Stadium in November 1983. The West Indies won the low-scoring Test match by 138 runs. Indian captain Kapil Dev took 9 wickets for 83 runs in 30.3 overs. India hosted Pakistan in the second Test played at Motera in 1987. Sunil Gavaskar became the first cricketer in the world to score 10,000 runs in Tests. India registered their first victory at Motera against Sri Lanka in 1994. India won that Test by an innings and 17 runs. Indian legend Kapil Dev overperformed Sir Richard Hadley to become the leading wicket-taker by claiming his 432nd one in that Test.  12 Tests have taken place at Mohera so far. 6 Tests have shown results at the end with India winning 4 of them. Rahul Dravid tops the leading run-scorers list at Motera with 771 runs in 7 Tests at an average of 59.30 and 3 centuries. Anil Kumble has claimed 36 wickets in 7 Tests at an average of 26.77 and an economy of 2.29 to become the leading wicket-taker. Sri Lanka has declared for 760/7 which is the highest total on the ground while India has the unwanted record of the lowest score in an innings with 78 for 10.
Motera Stadium ODI records:
Eleven months after the first Test had taken place at the venue, Motera hosted an ODI between India and Australia. Australia won the match by 7 wickets and 13 balls remaining. In a crunch game in 1988, the West Indies defended 196 runs by just 2 runs. In 1993, the first ODI between India and England was called off due to disturbances in Ahmadabad and inadequate security provided to the players. Motera has hosted 23 ODIs since its inauguration. India have won only 46.66% of the 15 ODIs played here. The West Indies have won 5 out of the 7 games they played at this ground. Rahul Dravid tops the leading scorer list in ODIs too with 342 runs in 5 games at an average of 114 and 2 centuries. Kapil Dev leads the wicket-taking list with 10 wickets in 6 games at an average of 15.60 and an economy of 3.04. Motera hosted 5 games of the ICC Champions Trophy 2006.
Motera Stadium T20I records:
The only T20I that was held at Motera Stadium was played between India and Pakistan on 28 December 2012. India put a target of 193 on the board due to Yuvraj Singh's heroic 36 balls 72 runs innings. Mohammad Hafeez tried to win the game for Pakistan with 55 runs in 26 deliveries. India won the game by 11 runs and tied the two-match series with Pakistan.
Motera Stadium World Cup records:
Motera has hosted 5 ICC World Cup games including a quarterfinal in 2011. India won the ODI against Zimbabwe by 7 wickets with 48 balls remaining in the 1987 Reliance World Cup. The Wills World Cup 1996 was kicked off at Motera with a match between New Zealand and England. New Zealand won the game by 11 runs. Motera hosted 3 games of the 2011 ICC World Cup. India won the quarterfinal against Australia by 5 wickets. Yuvraj Singh was named Man of the Match for his 57 runs with the bat and 2 wickets for 44 runs with the ball. Sachin Tendulkar became the first player to score 18000 runs in this match.
Motera Stadium IPL records:
Motera Stadium was home to Rajasthan Royals (RR) franchise in the Indian Premier League (IPL) in 2010 and 2014. Out of 8 IPL games held at Motera, the Royals have won six. 5 games out of the 8 played have been won by the teams batting first.
Conclusion
Motera Stadium has hosted 36 international matches since its inauguration. It has seen various records being broken and new records being set by players over the years. In February 2020, Motera hosted 'Namaste Trump' with the USA president Donald Trump being the main participant of the event. 100000-125000 people have been reported to attend the occasion. Motera is roaring to host international games after becoming the largest cricket stadium in the world.
Similar articles