21.09.2020,13:09 3345 1
Sachin Tendulkar Records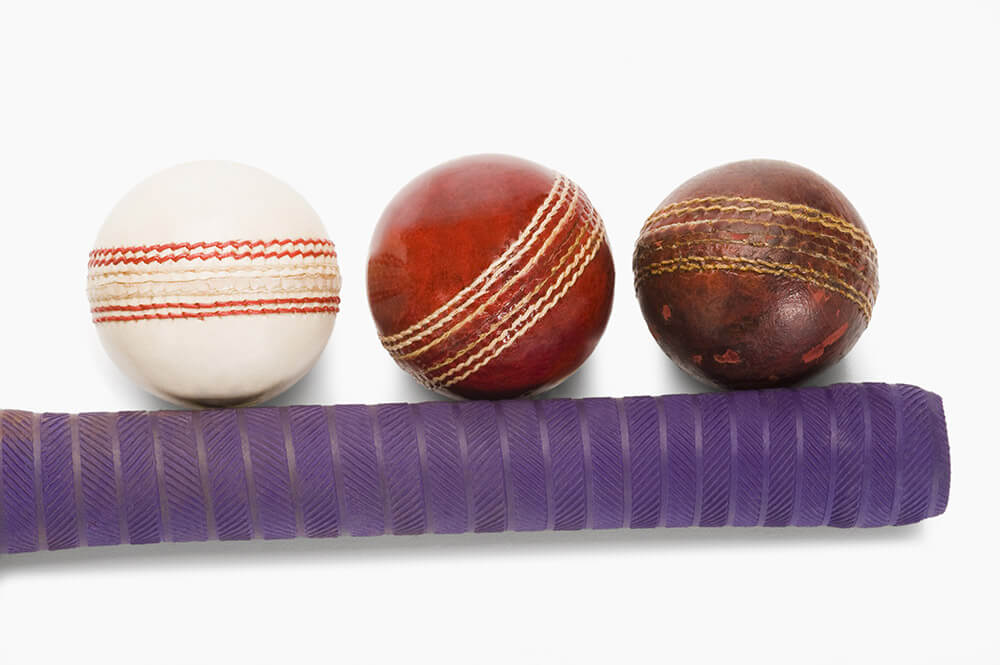 Greatest Number of Runs in Tests
class="aligncenter wp-image-16841 size-full" src="https://www.cric-life.com/wp-content/uploads/2020/06/banner.jpg" alt="" width="600" height="160" srcset="https://www.cric-life.com/wp-content/uploads/2020/06/banner.jpg 600w, https://www.cric-life.com/wp-content/uploads/2020/06/banner-300x80.jpg 300w" sizes="(max-width: 600px) 100vw, 600px" />
In this article, we are going to take a look at various batting records set by Sachin Tendulkar in Tests and ODIs. Moreover, we will try to make a conclusion whether it is possible for these records to be broken, and if so, who is most likely to do that.
Sachin Tendulkar's Records List in ODI
In this list, we have included various ODI records held by Tendulkar and, when possible, compared them with the next best results.
Most MatchesMost Matcheslayed 463 ODI matches, the highest by any player. The next best is 448 achieved by Sri Lanka's Mahela Jayawardene. Longest CareerLongest Career in YearsI career lasted 22 years and 91 days. The next longest was that of Sanath Jayasuriya whose career lasted 21 years and 184 days. Most RunsMost Runsed 18426 runs at an average of 44.83. The next best was by 14234 by Kumar Sangakkara who accomplished the feat in 404 matches at an average of 41.98. Most TonsMost Tonstrong>49 tons in ODIs, more than any other player. The next best is 43 by Virat Kohli, an active player, who has accomplished the feat in 248 matches. First Player tFirst Player to Score Nine Tons Against One Team Tendulkar held the record for most tons against any team. He made 9 tons in 71 matches played against Australia. However, Kohli has since registered 9 tons against the West Indies, having accomplished the feat in 39 matches against the Caribbeans. First Player tFirst Player to Score Eight Tons Against Two Teamse tons in 71 matches against Australia, Tendulkar also scored 8 tons in 84 matches against Sri Lanka, which made him the first player to achieve 8 tons or more against two sides. Virat Kohli has since equalled and bettered the record. As already stated, Kohli has made 9 tons in 39 matches against the West Indies. He has also made 8 tons against Australia, accomplishing the feat in 40 matches played against them. He has gone one better by registering 8 tons against Sri Lanka in 47 matches against the side. 1000 Runs in a1000 Runs in a Calendar Year on Most Occasionsthis record when he scored 1425 runs in the calendar year 2007. He had accomplished the feat in the previous years too, in 1994, 1996, 1997, 1998, 2000 and 2003. Virat Kohli has since equalled the record. Kohli has scored 1000-plus runs in the calendar years 2011, 2012, 2013, 2014, 2017, 2018 and 2019. Most Runs in aMost Runs in a Calendar Yearthe record for most ODI runs in a calendar year when he made 1894 runs in 34 games in 1998. Rohit Sharma came closest to equalling this record when he scored 1490 runs in 2019. Most Tons in aMost Tons in a Calendar Year9 tons in 34 matches he played in 1998. One player to come the nearest is Rohit Sharma who scored 7 tons in 2019, including 5 in the World Cup. First Batsman First Batsman to Score a Double Century in ODIskar achieved the feat against South Africa in 2010. Several others have since followed suit, including Sehwag, Rohit Sharma, Guptill and Gayle. Can Anyone BreCan Anyone Break Tendulkar's ODI Records?o, this question would have stumped most observers of cricket. The answer would have been a resounding "NO." However, the phenomenal showing by Virat Kohli in the last decade has changed the question itself from "Can anyone break Tendulkar's ODI records?" to "How soon can anyone (Kohli) break Tendulkar's ODI records?" Comparing Tendulkar and KohliComparing Tendulkar and Kohlies of the two players. Tendulkar has aggregated 18426 runs in 463 matches at 44.83 with 49 tons and 96 fifties. Kohli has scored 11867 runs in 248 matches at 59.33 with 43 tons and 58 fifties. Let's consider Virat Kohli's form in the recent past. In 2019, he scored 1377 runs in 26 matches at 59.86 with 5 tons and 7 fifties. The important thing to mention here is that 2019 wasn't Kohli's best year with the bat. Yet he was second only to Rohit Sharma in terms of runs scored in ODIs during the year. If he replicated that form in 2021, Kohli would probably be close to surpassing Tendulkar's tally of ODI tons by the end of 2021. Tendulkar's tally of 50-plus innings (including tons) is 145. Kohli's currently has 101. Going by his tally of 12 in 2019, he will need four years to surpass that record and he will probably do it with more tons. Assuming that Kohli scores 6 tons and 6 fifties on average in the next four years, he will probably have about 67 tons and 82 fifties by the end of 2024. Can Kohli Last the Distance?
A relevan
Can Kohli Last the Distance?
>, will Kohli last until 2024? Kohli will be 32 in November 2020.
By the end of 2024, he will be 36
. As India's star player, Kohli can be expected to enjoy some privilege as the
BCCI is unlikely to tell him to quit.
Here, we are going by the
precedents set in the instances of Dhoni and Tendulkar himself
. While
Tendulkar retired at the age of 40, Dhoni who is already 38
was expected by most cricket observers to play until the ICC World T20. Dhoni probably decided to retire when the event was postponed to 2021 because of the pandemic.
Rahul Dravid, another star player
from India, played his
last international
match in January 2012 when
he was 39
.
Ganguly
, who, on separate occasions, ran afoul of the coach (Greg Chappell) and captain (Dhoni), lasted in international cricket
until he was 36
. So, we can safely assume that
Kohli will be around for about five more years
. Will his form and motivation last? While form tends to ebb,
we expect Kohli's motivation to last longer
. Especially when a player is on the threshold of many records that could last the test of time and may remain unbeaten for years to come, we can expect the player to be a little more determined.
We saw this happen when Sachin Tendulkar approached 100 international tons
. Moreover, Kohli is arguably
among the fittest players currently in action
. And we have all witnessed the extraordinary
drive that has made him the world's best batsman across formats
.
Prognosis
Virat Kohli will probably
Prognosis
nosis-2">Prognosisnosis">Prognosisps://www.cric-life.com/article/sachin-tendulkar-records/" target="_blank" rel="noopener noreferrer">Sachin Tendulkar's records for the greatest number of runs, the most tons and the most fifty-plus scores in ODIs.
Sachin Tendulkar's Records List in Test
GreatSachin Tendulkar's Records List in Test15,921 runs in Tests. Ricky Ponting came nearest to Sachin Tendulkar's record for most runs in Tests, scoring 13378 runs in 168 matches. Greatest Number of Tests Played
Tendulkar has played
Greatest Number of Tests Played
ing with
168 matches is second on the list
.
Greatest Number of Test Centuries
Sachin has scored
Greatest Number of Test Centuries
life.com/article/most-consecutive-centuries-in-odi/" target="_blank" rel="noopener noreferrer">centuries. Jacques
Kallis with 45 test tons is second on this list
.
Greatest Number of Test Fifties
Tendulkar scored Greatest Number of Test FiftiesIndian S Chanderpaul with 66 fifties came closest to this mark.
Fastest to 10000 Runs in Tests
Sachin reached Fastest to 10000 Runs in Testsg>. However, in terms of matches played, this record belongs to Brian Lara, who did it in 111 matches as opposed to Tendulkar who needed 122 matches to get to the mark. Incidentally, it took Lara as well as Sangakkara exactly 195 innings to reach 10000 runs in Test cricket.
Can Anyone Break Tendulkar's Test Records?
Sachin Te
Can Anyone Break Tendulkar's Test Records?
break. Records are never easy to break yet they are broken with new records set instead. If we had to consider a current player,
we would choose between two contemporary batsmen. One is obviously Virat Kohli. Our other choice is Steve Smith.
Comparing Tendulkar with Kohli and Smith
Let's consider
Comparing Tendulkar with Kohli and Smith
e them with those of Sachin Tendulkar.
Virat Kohli has played 86 matches and scored 7240 runs at an average of 53.62
. He
has 27 tons and 22 fifties
. Sachin Tendulkar aggregated
15921 runs from 200 matches at 53.78.
He
finished his career with 51 tons and 68 fifties
. Steve Smith has
played 73 matches and scored 7227 runs at 62.84 with 26 tons and 29 fifties.
Both Kohli and Smith have been scoring a high rate of runs per match, though
Smith is clearly ahead.
The key number is the
batting average which is 62.84 for Smith, as opposed to 53.62 for Kohli.
One fact to take into consideration, Smith is nearly
eight months younger than Kohli. 
Smith's Outstanding Rate of Runs
Both players are extremely
Smith's Outstanding Rate of Runs
e of history. Smith, in particular,
appears to be in a hurry to compensate for a year lost to a ban from cricket
. This has reflected in his statistics for 2019:
965 runs in 8 matches with 3 tons and 4 fifties
. Smith, in fact, had a late start to his international batting career. He
had had to play many matches before he was able to play at number three in the batting order
where he has been the most effective. He
got his first ton in only his 12th Test match.
Take away the statistics related to Smith's first 11 Test matches and you will see the outstanding rate at which he has been progressing in his Test career. In his first 11 Tests, Smith scored 620 runs in 21 completed innings. Currently, he has an aggregate of 7227 runs from 115 completed innings. Subtracting the runs and the completed innings, we can deduce that since the fifth Test match against England at the Oval in August 2013, Smith has scored 6607 runs in 94 completed innings at 70.28, with 26 tons. In other words, he has been scoring at an average of 100 runs per Test match over the last seven years with a century conversion rate of 3.62 Tests per ton. If you considered raising the conversion rate for the rest of his Test career, say to 6 Test innings per ton, Smith would need another 156 Test innings, or 78 Test matches to do it. Between 2013 and 2017, before the ban, Smith was averaging 11 Tests per year.  If we assumed the same rate of matches per year, he would need 7 more years of Test cricket to have a fair chance of overwhelming Tendulkar's records for Test aggregate and tons. So, the moot question is, will Smith be able to play seven more years of Test cricket?
Will Cricket Australia Give Smith a Chance?
There is no questioning
Will Cricket Australia Give Smith a Chance?
hes last year is any indication.
Given the state of Australian cricket, Smith's place in the Test eleven is unlikely to be threatened in the foreseeable future
. So, it's up to Cricket Australia to allow the batsman a fair chance and
not do what Cricket South Africa did to Jacques Kallis
, arguably one of the greatest cricketers ever,
who could walk into any international side on the strength of either his batting or his bowling.
Cricket South Africa under Gary Kirsten lost its way by forcing Kallis to give up playing ahead of time.
We would imagine that Smith will be given a fair chance to pursue the Test records of Tendulkar when we consider how the cricket authorities in Australia have handled their best players of the recent past. The best example is that of Ponting. There was no pressure exerted on Ponting to quit cricket before he did. There is nothing to suggest that the decision to quit was not his own. By the time he decided to stop playing, Ponting had represented Australia in 168 matches spread over 20 years and 354 days. On the day he gave up playing Test cricket, Ponting was 14 days away from turning 38. Another case in point is Shane Warne. Cricket Australia allowed Warne to play as long as he wanted. When the leg spinner gave up Test cricket, he had played 145 matches spread over 22 years and 111 days. On the day he stopped playing Test cricket, Warne was more than 3 months past 37 years of age. So, there is no questioning the respect that Cricket Australia has shown towards its cricketing legends.
Kohli's Brilliant Progress
Coming back to the prospects of Virat Kohli,
Kohli's Brilliant Progress
continues at the rate at which he is going right now, he will not need to play 200 games to overwhelm Tendulkar's aggregate. Kohli is
almost halfway to the mark in fewer than half the number of games
. For the sake of an argument, let's say that Kohli will
need to play about 90 more Test matches
. Just like in the case of Steve Smith, Kohli's progression in Test cricket was gradual because he
had to compete with the big three
– Tendulkar, Dravid and Laxman –
to be able to bat up the order
. This struggle is reflected in the number of Tests needed to reach the milestones of 1000, 2000, and so on. For instance, Kohli needed 16 Tests to get to his 1000 Test runs and 30 to reach 2000. However, when you look at the
rate of runs after that stage
,
when the big three were no longer there
, you will notice the trend. Kohli scored 3000 Test runs in 42 matches, 4000 runs in 52, 5000 in 63, 6000 in 70 and 7000 in 81. In other words, he needed
16 matches to get his first 1000 runs, 14 to get his next 1000, 12 to get the next 1000, 10 to get the next 1000 and so on
. Kohli
enjoys his position of leadership and thrives in pressure situations.
In this regard, he is arguably better than Tendulkar who was often found wanting in pressure situations.
Since 2014, Kohli has been averaging a little more than 11 Tests per year. At a rough estimate, he will need another 7 years of Test cricket if he wants a sniff at Tendulkar's records. The question is, can he keep up the quality of batsmanship for a sufficiently long time to be able to overwhelm Sachin's Test records? Tendulkar was immensely popular with cricket fans in India and there was tremendous pressure on the BCCI to treat the batting legend with due respect. Can Virat Kohli exert the same kind of pressure? One advantage that Sachin had was his age. He made his international debut as a teenager and those additional years allowed him to weather bad patches that are bound to happen in every player's career. If Kohli has neutralised some of that age advantage that Sachin enjoyed, we must credit it to Kohli's outstanding mix of talent, drive and professionalism.
Prognosis
Both Steve Smith and Virat Kohli are moving within a range of being able to topple Tendulkar's Test records. However, we believe that while it is possible, the feat will still be extremely hard to accomplish. Time alone will tell.
World Cup Cricket Records by Sachin Tendulkar
Most Runs in World Cups
Sachin Tendulkar
Most Runs in World Cupsby Sachin Tendulkar
t 56.95. 
Most Centuries in World Cups
Sachin scored 6 tons in World Cups in 44 innings playedMost Centuries in World Cups this record. Sharma, with one previous century, made 5 tons in the 2019 World Cup in England. As of date, Sharma has 6 tons from 17 World Cup matches in which he has scored 978 runs at an average of 65.20.
Most Runs in a Single World Cup
During the World Cup in 2003, Tendulkar scored 673 runs i
Most Runs in a Single World Cup
ong>. The closest anyone has come to equalling or breaking this record is Rohit Sharma who scored 648 runs in 9 matches in the 2019 World Cup.
Can Anyone Break Tendulkar's World Cup Records?
The main records considered in this question are
Can Anyone Break Tendulkar's World Cup Records?
ies. When it comes to the record for
the number of centuries
, it
will be broken sooner than later.
With
Rohit Sharma
already on par with Sachin Tendulkar on six World Cup tons, he is
probably one match away from breaking the record
and two games away from increasing the gap. More importantly, the
next World Cup in 2023 will be hosted by India
and the
mind boggles at what an in-form Rohit Sharma can accomplish on flat Indian tracks.
However, Sachin's record for the most runs in World Cups could be harder to beat. While Sachin has aggregated 2278 runs in World Cups, Virat Kohli who has the best chance of breaking the record has 1030 runs from 26 matches. In other words, he is about halfway and will need to play at least two more World Cups. That is a reasonable expectation, as Kohli will be 39 when the 2027 World Cup takes place. Sachin was 38 when he was part of the World Cup-winning Indian team in 2011. Kohli will have to target the World Cup to be held in India in 2023 for the bulk of the runs. In addition, he would need to consider his position in the batting order. He would have a better chance to break Sachin's aggregate record if he batted at number three. The Indian team in the 2009 World Cup had an unresolved problem in the batting order which probably cost them the semifinal game against New Zealand. The problem of the missing number five batsman was swept under the carpet as long as the openers scored runs in buckets. However, once Dhawan was injured and Rahul had to open with Sharma, the problem became manifest. Kohli went down the order, away from his favourite batting position of number three.
Prognosis
Tendulkar's record for the most centuries will certainly be broken and could be surpassed by more than one batsman over the next two World Cups. While Rohit Sharma is the prime candidate for the job, players like Kohli and even Babar Azam could end their careers with more World Cup tons than Tendulkar. However, surpassing Tendulkar's record for the most World Cup runs will need some doing and a large ounce of luck.
Similar articles