29.06.2020,15:06 478 0
Statistical comparison between Sachin Tendulkar and Virat Kohli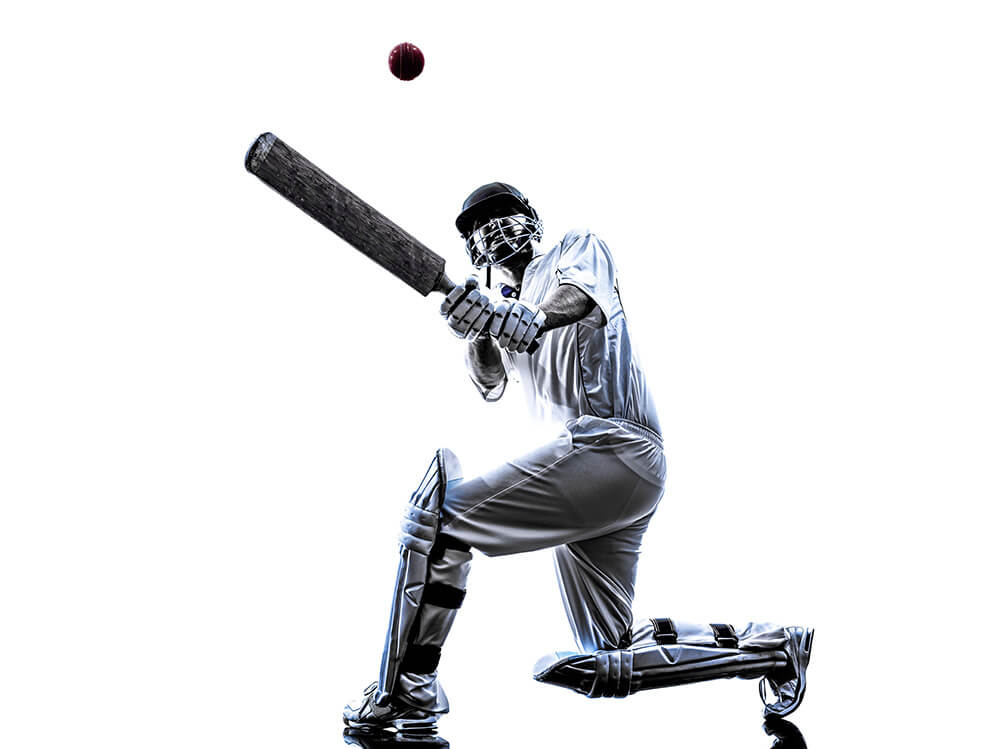 Over the years, the Indian cricket team has remained famous for the batting skills of top batsmen who have become popular all over the world with their ability to score incredible numbers of runs.
During the last three decades, two Indian batsmen in particular – Sachin Ramesh Tendulkar and Virat Kohli – have been the stars of Indian cricket.
Throughout their stunning careers, both players have contributed to a number of the team's great victories which is why the fans have been especially fond of these players.
Sachin was India's top star in the period from the 1990s until 2011, after that it was Kohli who showed his brilliant performance and was there for his team at the most difficult moments of the game.
It is no surprise that both players have been compared over and over by their fans in Test and ODI formats and, therefore, it seems rather reasonable to compare their statistic figures to see whose lucky star has shone brighter.
Virat Kohli vs Sachin Tendulkar Stats
Test Cricket
Test cricket is often referred to as the most challenging format for any player at the international level.
Needless to say, both Kohli and Tendulkar have outstanding numbers playing in the five-day format for the Men in Blue.
Looking at the statistics, one can notice an interesting fact that both players have identical numbers in red-ball cricket for Team India
Tendulkar finished his journey in the longest format of the game scoring 15,921 runs in 200 matches at an average of more than 53 including 51 centuries and 68 fifties.
On the other hand, Kohli has already scored 7, 240 runs in Test cricket after 86 matches at an average of more than 53 with 27 centuries and 22 fifties.
Playing on home soil, the Royal Challengers Bangalore's captain has a better score compared to the Little Master's one, averaging 60.92 with 13 centuries and 10 half-centuries whereas in away games both players have very similar Test statistics, averaging above 54.
Tendulkar's most impressive result in the five-day cricket is an outstanding average of 136 in seven matches against Bangladesh with five centuries in nine innings.
Playing against South Africa, Tendulkar has the least impressive score in the five-day format, averaging 42.46 with 1,741 runs in 45 innings including seven centuries and five fifties.
Surprisingly, Kohli's best score in Test cricket has also been made in four games against Bangladesh where his average is 78.40 with two centuries.
The right-hander's worst result in the five-day format is against West Indies with an average of 43.26 including two centuries and five fifties in 19 innings.
Some people say Virat might be a better player in the white-ball cricket while the Little Master seems to be more efficient in the red-ball cricket. The overall score of the first 86 matches played by both players completely supported this suggestion as the 47-year-old scored 7,112 runs at an average of 57.35 with 26 centuries.
One-Day Internationals
Over the last decade or so, Team India has been dominating One-Day International format and most of their successes were gained thanks to the team's batting firepower.
Back in the days, it was Virender Sehwag, Yuvraj Singh and Tendulkar who contributed the most to excellent achievements of the Men in Blue but for the last five years, Kohli has been ruling the show and is now considered the best player in the 50-over format.
Most cricket experts agree that Kohli is far better in ODIs compared to the legendary Indian batsman and this opinion can be easily proved when taking a look at the overall numbers. The RCB's star batsman averages nearly 60 in the 50-over format with 11,867 runs in 248 matches, which included 43 centuries and 58 fifties.
Tendulkar finished his journey in the white-ball cricket for the national team with 18,426 runs in 463 matches at an average of 44.83, 49 centuries and 96 fifties.
After 248 ODIs played by both cricketers, Sachin's total score is clearly less impressive if compared to the one of Virat, with 2,630 runs less (9,237) at an average of 42.17 which is also considerably lower than Kohli's 60 average in the 50-over format.
Tendulkar's most impressive result in the ODIs has been achieved playing against West Indies with 1,573 runs in 39 innings at an average of 52.43 including four centuries and 11 fifties.
Just like in Test cricket, in ODIs, South Africa has proved to be the most difficult opponent for the former Mumbai Indians' opening batsman with his average of only 35.73 despite scoring more than 2,000 runs in 57 innings with five centuries and eight fifties.
Kohli, on the other hand, just like in Test cricket, has his best score in ODIs against Bangladesh, averaging 75.55 after scoring 680 runs in 12 innings with a strike rate of 99.27, three centuries and three fifties.
Kohli's worst overall result in the 50-over format is against current world champions England with an average of 45.30 achieved in 1,178 runs in 30 innings along with a strike rate of 89.58, three centuries and seven fifties.
World Cups and Finals
A world cup is an ultimate challenge for any athlete and there can be no bigger stage for any player to perform on for the national team.
In such a grand event, Sachin's score beats Virat's numbers which seems rather interesting considering the fact that many believe that the Delhi-born top-order batsman always does his best when the team needs him the most.
Tendulkar averages 56.95 in 44 innings at a strike-rate of 88.98 including six centuries and 15 half-centuries whereas Kohli has an average of 46.81 after 26 innings at a strike rate of 86.70 with two centuries and six fifties.
Not only in world cups but also in tournament finals Tendulkar's score with an average of 54.44 in 39 innings, a strike rate of 87.68, six centuries and 10 fifties is far better compared to Kohli's result of 22 runs per innings scored in finals and yet without a single fifty or a hundred.
Similar articles