25.08.2020,14:08 1894 0
Top 10 Virat Kohli Records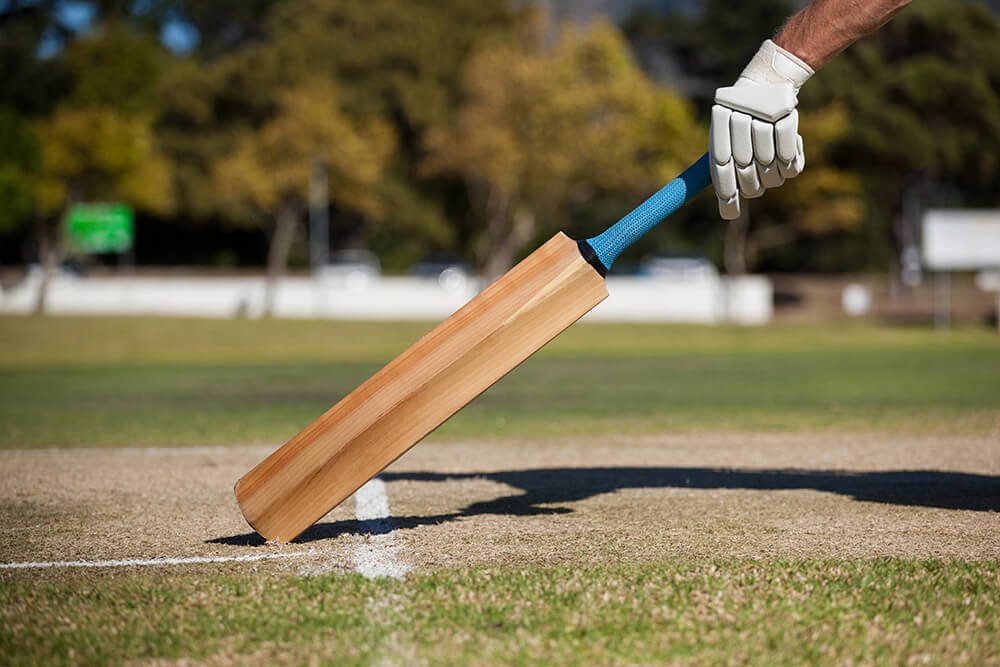 Virat Kohli has been a prolific run-getter and a leader for India in all three formats of the game. With more than 20 thousand runs across formats with 70 centuries so far, he is likely to get close to Sachin Tendulkar in terms of runs scored across formats.  He is also likely to close in on 100 international centuries and some believe he might even exceed that eventually. While waiting for these records to happen someday, let us indulge in some of Virat Kohli's cricket records as a player and captain in international cricket and IPL.
<
1. Only Batsman to Average 50 in All International Formats
Virat Kohli has played 416 matches in Tests, ODIs and T20Is to score 21901 runs at an average of above 50 in each of the formats. He is the only player to average over 50 in all three formats.
In Tests, Virat Kohli has scored 7240 runs in 145 innings (86 Tests) at an average of 53.62, whereas in ODIs the numbers are even better. Kohli has scored 11867 runs at a stupendous average of 59.33 in ODIs. Kohli plays very little T20I cricket. In the 82 matches so far, he has scored 2794 runs at an average of 50.80, thus, becoming the only player to score above 50 each innings in international cricket.
<
2. 4 Centuries in 4 Consecutive Series
Virat has a total of 7 double centuries in Test Cricket. Four of them were scored in 4 consecutive series in 2016 and 2017. The first one was made away in the West Indies in July 2016 when he scored exactly 200 followed by 211 against New Zealand in the very next series at home in October 2016. A couple of months later he scored 235 at Wankhede against England. In the next series in February 2017, India played a one-off Test against Bangladesh in which Virat Kohli continued his double-hundred spree and scored 204 runs.
In the process, he became the first player to score 4 doubles in 4 consecutive series breaking the previous records of Sir Donald Bradman and Rahul Dravid who each had 3 double centuries in consecutive series.
<
3. Fastest Batsman to Reach 20000 International Runs
Virat Kohli has amassed numerous runs across formats and is the fastest to reach 20000 runs in international cricket with a tally of 7240 runs in Tests, 11867 runs in ODIs and 2794 runs in T20 internationals. He reached the 20-thousand milestone in the 2019 ICC ODI World Cup.
In the process, he left some of the most prolific run-getters behind, namely Sachin Tendulkar, Brian Lara and Ricky Ponting. While Sachin and Lara took 453 innings to cross the milestone, it took 468 innings for Ponting to get there. Kohli, on the other hand, has surpassed all these great players to reach there in 417 innings.
<
4. Kohli – ODI Chase Master
Virat Kohli holds the record for the highest number of centuries in chases in ODIs. He currently has 26 centuries in chases. Sachin Tendulkar is at the second spot with 17 centuries scored in chases in ODIs.
More importantly, Kohli managed to fetch a win in 22 of those 26 centuries and has remained not out in 12 of those big chases. He has scored 3160 runs in the chases where he has a century. Overall, Kohli averages 68.33 in chases compared to 59.33 overall average.
<
5. The First Captain to Score 3 Hundreds in First Three Innings as Captain
Virat Kohli began his captainship in Tests in December 2014 series against Australia. In the first Test played as a captain at Adelaide, he scored 115 and an almost match-winning 141 in the second innings. Later, Dhoni came back to lead the team for the next two Tests but announced his retirement at the end of the third Test. Back to the role of captain, Virat Kohli scored 145 at SCG out of India's 475 in the first innings, thus, becoming the only captain in Test history to score 3 hundreds in first 3 innings as a captain.
6. 4 Centuries and 973 Runs in the IPL 2016
>The
IPL
2016 was a landmark series for Virat Kohli. Apart from the trophy for Royal Challengers Bangalore (RCB), he achieved everything in that season. Kohli had no centuries in the first 8 seasons of IPL however he scored
4 centuries in the 2016 edition
– the most in a season by any player.
A couple of centuries were against Gujarat Lions in addition to one each against Rising Pune Supergiant and Kings XI Punjab. In the process, he amassed 973 runs – the highest in a single edition, surpassing David Warner's 848 in the same season.
7. 7. Quickest to 10000 ODI Runsat Kohli averages close to 60 in ODIs. He is the quickest in terms of innings and the number of years to reach the milestone of 10000 ODI runs. It took him 205 innings to reach the milestone compared to Sachin's 259 innings. Also, it took him 10 years and 68 days compared to Rahul Dravid's 10 years and 317 days to reach the 10000-run mark in ODIs. 8. High8. Highest Double Centuries as a Captainohli had had no double centuries until 2016 when he got the first one against the West Indies. Since then, he has scored a total of 7 double hundreds – 6 of them as a captain. He broke the record of Brian Lara who had set a record of 5 double hundreds as a captain. 9. 6 ODIs9. 6 ODIs Centuries in a Calendar Yearli was the first captain in the history of ODIs to score 6 centuries in a calendar year. Kohli achieved it not once but twice – in 2017 and 2018. He also had 5 ODI centuries each in 2013 and 2019. 10. Most 10. Most Runs in a Home Season as a Captainain, Virat Kohli scored 1252 runs in the 2016 – 2017 home Test season in just 12 Test matches. With that, he broke the record of 1058 run in a home season set way back in 1990 by Graham Gooch.
Similar articles