14.08.2020,14:08 3805 0
Sachin Tendulkar vs Virender Sehwag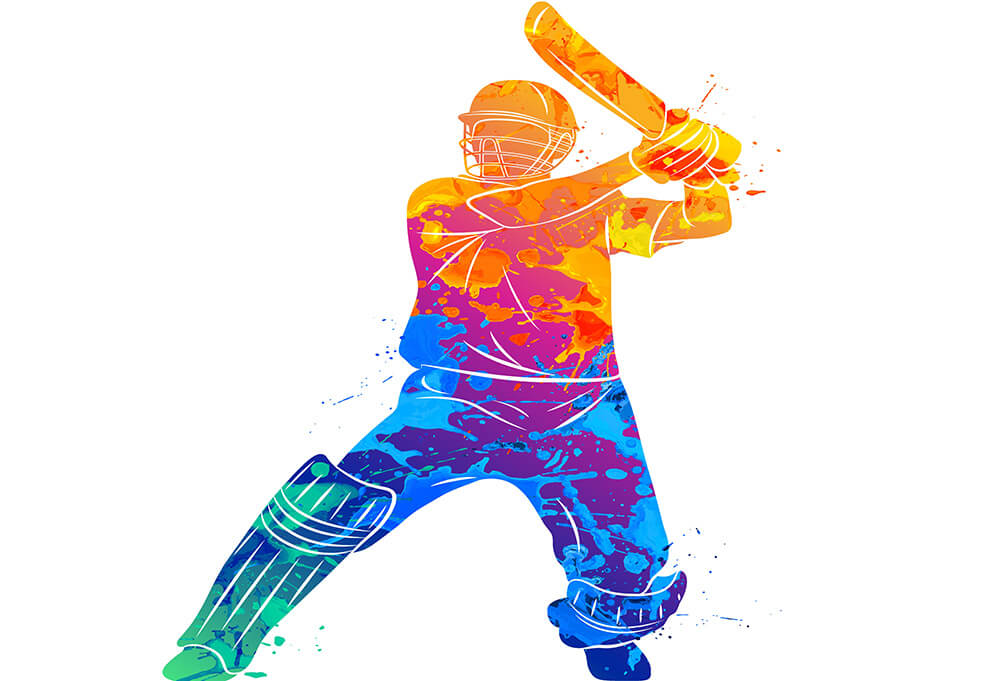 Here are two players who were forming the core of India's batting lineup for more than a decade. Yes, Sachin Tendulkar was playing for long 24 years. Meanwhile, Virender Sehwag was around for 12-13 years. While one was arguably the best batsman and the most technical player ever, inspiring a whole generation of Indian cricketers and players around the globe to take up the sport, the other one was a big dasher who revolutionised opening the batting in Indian cricket.
Tendulkar's international record reads 34357 runs with 100 centuries, while 17253 runs with 38 hundreds is Sehwag's record across the three formats. Let's take a closer look at the performances of the two greats and make a detailed statistical analysis of their astonishing results.
Sachin Tendulkar vs Virender Sehwag in Tests
There is absolutely no doubt as to who is at the top here. Tendulkar, the legend of the game, scored runs all over the world. Barring Zimbabwe, the Little Master smashed at least one Test hundred in every country he played in. He scored 15921 runs and averaged 53.78 in the longest format of the game. He scored a stunning 51 Test tons as well. However, his average took a significant dip due to the sedate last three years he had in international cricket.
Meanwhile, Sehwag was the one who made a ton on Test debut in 2001, playing in the middle order. However, he moved up to open the batting in 2002 and the rest was history. The Delhi dasher amassed 8586 runs at an average of 49.34 in the red-ball format. He scored 23 hundreds and 32 half-centuries in his 104-match Test career. Except for New Zealand, Zimbabwe and Bangladesh, Sehwag too scored a Test century in all countries that he played in.
Home or away, Tendulkar was simply magnificent. He averaged 52.67 at home, with 22 out of his 51 Test hundreds coming in India. Overseas, he performed much better, averaging 54.74 and scoring 29 hundreds. Sehwag averaged 44.65 overseas compared to 54.13 at home. Sehwag tended to struggle in conditions where the ball nipped around. Hence, he averaged under 30 in England, South Africa and New Zealand.
There is just one stat where Sehwag might score a win over Tendulkar. While both Sehwag and Tendulkar made six double hundreds, Sehwag scored 250 or more on four occasions. Moreover, the opening batsman also had two triple hundreds in Test cricket. One thing Tendulkar could feel sorry about is that he didn't reach the 300-run milestone in a Test match. In fact, Tendulkar didn't even make a 250 with his highest score being 248 not out.
Sachin Tendulkar vs Virender Sehwag in ODIs
Tendulkar and Sehwag used to open the batting for India in ODI cricket. In fact, with 3919 opening partnership runs, they have been the sixth-best opening pair in terms of runs the history of ODI cricket. However, it seems only logical to try and find out, who out of the two was a better batsman in the 50-over format?
It was only in 1994 that Tendulkar started opening the batting in One-Day cricket. He used to largely bat at No. 4 and 5 but it was the move to open the innings that changed his ODI career. He became a lot more consistent and started scoring loads of runs. Throughout his career, he did keep shuffling at times between opening and the middle order but it was at the top that Tendulkar found more success. Overall, the Mumbai-born legend scored 18426 runs and averaged 44.83 in ODI cricket and no one has managed to get even a bit close to him. Moreover, he scored 49 hundreds and 96 half-centuries. In addition, he was the first batsman in the history of the game to get an ODI double ton.
Sehwag was not as consistent in ODI cricket as he was in the Test format. While he batted all over the batting lineup, he had the maximum impact at the top. Sehwag scored 15 hundreds and 38 fifties in his 251-match ODI career while he aggregated 8273 runs at an average of 35.05. He had a strike rate of 104.33 and that was his job – to go and blast out at the top of the order. After Tendulkar, Sehwag became the second batsman in the history of the game to get an ODI double hundred.
Speaking of the world cup results, Tendulkar smashed 2278 runs at an average of 56.95 across six tournaments. He even scored six hundreds and 10 fifties. Sehwag blew hot and cold in world cups, scoring 843 runs at an average of 38.31 with two hundreds and three fifties.
Sachin Tendulkar vs Virender Sehwag in T20Is
Tendulkar played a single T20I compared to Sehwag's 19. Hence, it's not fair to compare the two on the basis of their T20I performance. In those 19 T20Is, Sehwag averaged 21.88 and scored just two half-centuries. He had a strike rate of 145.38 with 394 runs. Tendulkar, in his only T20I, scored 10 and also picked up a wicket.
Sachin Tendulkar vs Virender Sehwag in IPL
Tendulkar played six seasons of the IPL while Sehwag featured in eight. Both of their records seem to be on a par when compared to each other. While Tendulkar averaged 34.84, had a strike rate of 119.82 and was the anchor at the top, Sehwag averaged 27.56 with a strike rate of 155.44 and was the basher at the top for his side. Tendulkar finished his IPL career with 2334 runs, while Sehwag made 2728 runs. The Mumbai cricketer had just one IPL hundred, Sehwag scored two, including one in the second qualifier of the 2014 season. However, Tendulkar has been a part of the IPL winning squad, while Sehwag wasn't. With Delhi, he reached the playoffs three times and went to the final with Kings XI Punjab but couldn't get his hands on the IPL trophy.
Sachin Tendulkar vs Virender Sehwag in All T20s
Tendulkar and Sehwag didn't play in a lot of other T20 cricket leagues apart from the IPL. Tendulkar played a total of 96 T20s, out of which 78 took place in the IPL. Same for Sehwag who participated in 159 T20s, out of which 104 were played in the IPL and 19 came for India. Thus, it won't be a suitable category to judge both of them.
Sachin Tendulkar vs Virender Sehwag: Outcome?
There is absolutely no doubt as to who is superior in this statistical comparison. Sehwag is a legend in his own right but Tendulkar will go down as one of the greatest players to have ever played the game. Barring the IPL where they seem even-stevens and the triple hundred count in Test cricket, Tendulkar is miles ahead and there is barely any sense in comparing anyone to him.
Similar articles