13.08.2020,13:08 553 0
Virat Kohli vs Kane Williamson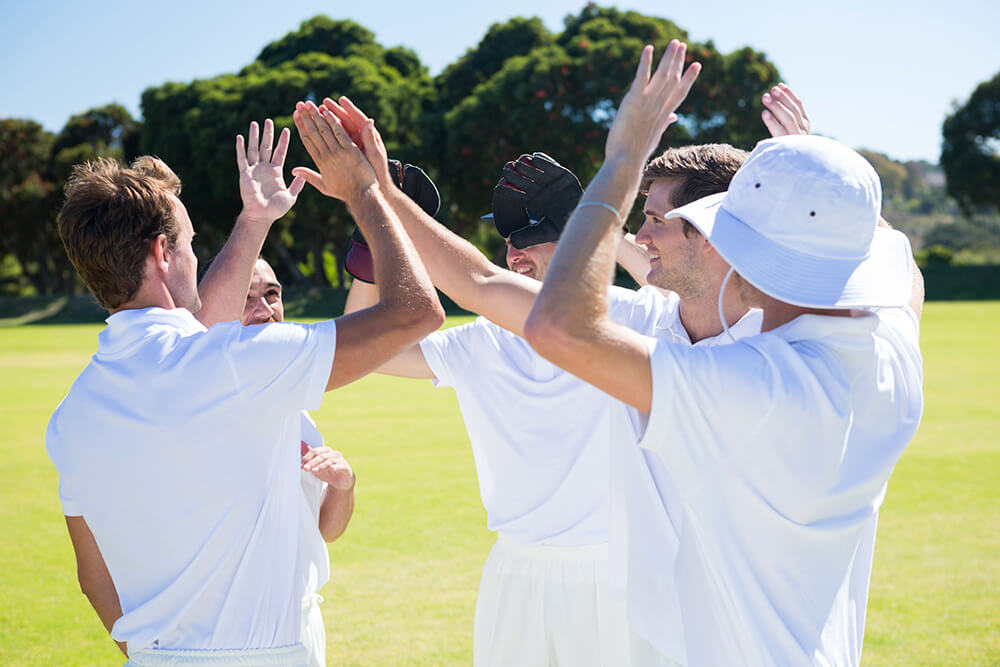 In the modern days, there is a so-called batting Fab Four. Players not of the same nation, but of four different ones. This article has a comparison of two of them as its main topic and a rather difficult task. Virat Kohli and Kane Williamson seem to be at the peak of their powers at the moment. They have been dominating world cricket with the bat and also – with their leadership. Both of them play a similar role in their respective teams and both of them have magnificent records.
In international cricket, Kohli has aggregated 21901 runs and has 70 hundreds in addition to his 104 half-centuries. Meanwhile, Williamson has scored 14314 runs with 34 hundreds and 82 half-centuries. Let's split the figures format-wise and take a look at the statistical analysis of the two modern-day greats.
Virat Kohli vs Kane Williamson in Tests
Kohli has played six more Test matches than Williamson but has scored nearly 800 runs more. Kohli has 7240 runs, averaging 53.62 in the longest format, while Williamson has 6476 runs at an average of 50.99. Kohli has 27 hundreds compared to Williamson's 22, which is the most achieved by any New Zealand player in the history of Test cricket. Williamson has 10 fifties more than Kohli in Test cricket.
At home, both of them are dominant and have scored a lot of runs. However, Kohli averages 68.42 and has scored 13 hundreds in India. Williamson has scored 10 tons and averages 58.31 in New Zealand. Away from home, both of their records are very similar. The Indian skipper has an average of 44.36 while amassing 3682 runs (14 hundreds) overseas. On the other hand, Williamson has aggregated 3327 runs (11 hundreds) at an average of 45.58 overseas.
All in all, it seems rather difficult to pick one. If you are making a World Test XI, there is no way you can omit either of them. Thus, Kohli and Williamson are neck and neck when it comes to Test cricket.
Virat Kohli vs Kane Williamson in ODIs
In ODI cricket, there may not even be a competition between the two. There is absolutely no doubt that Williamson is a quality player and has been consistent in ODI cricket as well. However, Kohli is a league above the rest in 50-over cricket. The Delhi lad has scored 11867 runs at an average of 59.33, while Williamson has 6173 runs at an average of 47.48 in the 50-over format. Kohli has more than three times the number of hundreds Williamson has in ODI cricket. Kohli is at 43 hundreds, while Williamson has made 13 of them. When it comes to half-centuries, the Indian captain has made 58 fifties and Williamson has registered 39 fifties.
The one stat in ODI cricket where Williamson gets ahead of Kohli is the world cup figures. While Kohli has more runs (1030 runs compared to 911), Williamson's average (56.93 compared to 46.81) is better. Both Kohli and Williamson have two world cup hundreds each and Kohli has six half-centuries, while Williamson has just three. Apart from that, every stat and every number will point towards Kohli, hence, there is simply no doubt who wins the ODI race.
Virat Kohli vs Kane Williamson in T20Is
Kohli may have played more games and has a fantastic record too. In T20Is, Kohli is the leading run-getter with 2794 runs compared to Williamson's 1665 runs in the shortest format. While Kohli averages 50.80 (the best in T20Is), the Tauranga born batsman has an average of 32.64 in T20Is.
Moreover, Kohli has a lot more half-centuries as well – 24 compared to Williamson's 11. In addition, the Delhi lad has won two Player of the Tournament awards in the World T20s. He averages 86.33 with 777 runs in T20 World Cups (or World T20s), while Williamson has got 305 runs at an average of 27.72.
Thus, Kohli wins another battle. He is way ahead in terms of T20Is and has been way more consistent than Williamson in the shortest format of the game.
Virat Kohli vs Kane Williamson in IPL
This part of the article is about to surprise you. Williamson has a better average and strike rate than Kohli in the IPL. Yes, you have read that right. Williamson may have played for just five seasons but he has scored 1302 runs at an average of 38.29 and a strike rate of 135.06. Kohli is the leading run-getter in the history of the IPL. He has made 5412 runs averaging 37.85 and striking at 131.61. Moreover, both Williamson (in 2018) and Kohli (in 2016) have won the Orange Cap once.
While Kohli has played all 12 seasons of the IPL, Williamson only made his debut in 2015. In fact, it wasn't until the 2018 season that he became a regular member of the Sunrisers Hyderabad (SRH) side. Hence, it's not fair to judge and compare the two based on a couple of seasons. Thus, speaking of the Indian Premier League, Kohli and Williamson are even stevens.
Virat Kohli vs Kane Williamson in all T20s
Virat Kohli has played only a couple of T20 tournaments apart from international T20s. One is the Syed Mushtaq Ali Trophy which he hasn't played for years now and the other is the IPL. Meanwhile, Williamson has played quite a few, including the IPL. He has taken part in the Caribbean Premier League (CPL), the T20 Blast in England and the Super Smash in New Zealand. Yet, Williamson has played 100 T20s less than Kohli. In his 181 T20s, Williamson has scored 4593 runs averaging 30.21 and striking at 124.77. He has just one T20 hundred to his name. Meanwhile, Kohli has aggregated 8900 and averages 41.20 while striking at 134.56. Hence, it's Kohli once again who wins the battle.
Virat Kohli vs Kane Williamson: Who Is the Best?
While there is little doubt that Williamson is a quality player and has been consistent across all formats, Kohli pips him in most counts, especially in white-ball formats. All in all, he represents a completely different league in ODI cricket and no player boasts more runs or a better average in T20Is. The IPL stats seem to be neck and neck but Kohli has played seven more seasons than Williamson and hence, the comparison is tough. When it comes to all T20s, it's Kohli once again who wins the contest.
Similar articles