22.11.2021,15:11 724 0
Ramiz Raja: Women's Pakistan Super League Soon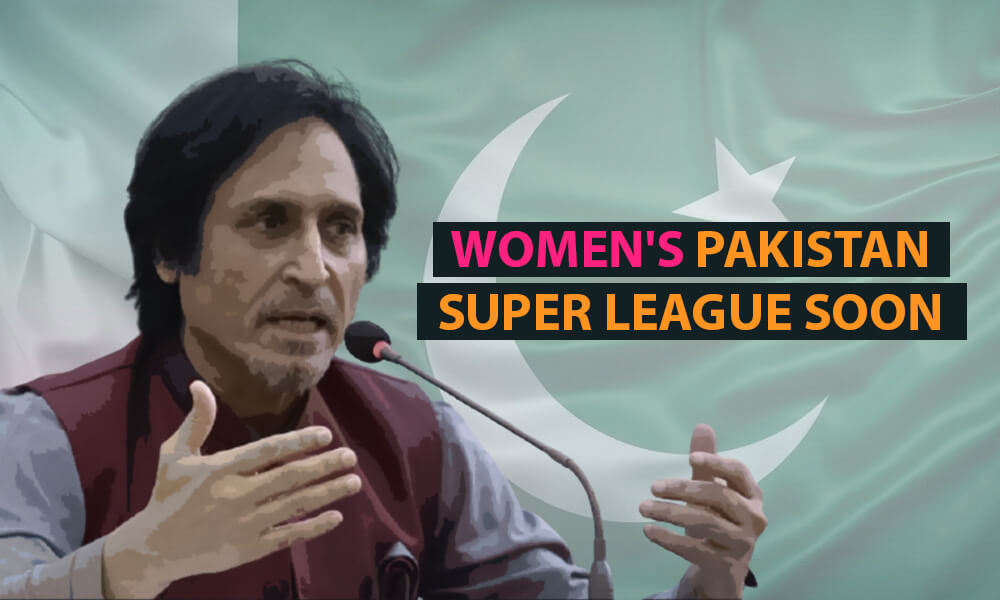 A women's Pakistan Super League could happen sooner than later, if PCB chairman Ramiz Raja has his way. The recently appointed board chairman is keen to organise such a tournament, as revealed by him recently to media outlets.
Women's League Will Be First in Asia
Raja has not provided any firm plans regarding the logistics involved or even when the league is likely to be launched. Raja said that he was determined to launch Asia's first women's T20 league in Pakistan. Apart from the planned women's league, Ramiz also spoke about starting a PSL for under-19 players.
No chairman of the PCB had ever before discussed in public the possible launch of a women's T20 league.
There have been women's T20 leagues in Australia and England. There was also a women's competition in The Hundred launched in England in the summer of 2021. The Women's T20 challenge that has been held by the BCCI is Asia's sole franchise-style tournament.
Repair Job Underway by ECB
Ramiz expressed his views to the media in an interaction following the visit to Pakistan by ECB CEO Tom Harrison. Harrison was there on a peace mission as he tried to patch up things with the PCB. There was an inevitable falling out between the boards of the two countries after England had pulled out of a two-match series in October in Pakistan. The English board agreed to compensate by adding two matches to the five-match T20I series planned in 2022. Raja revealed that the two boards had plans for even deeper engagement in the not-so-distant future.
Raja's Message to Media
"We talked about [improving the] pathways to professional cricket. In October next year, we'll launch an U19 PSL. This is very exciting because it's never happened anywhere else. England will send their U19 players, who we'll look after. I also have the women's PSL in my mind. We'll become the first cricket board in Asia to launch that."
Raja Strives to Bring International Cricket to Pakistan
Ramiz had the worst possible start to his tenure as PCB chairman in September when withdrawals from their tours of Pakistan by New Zealand and England ruined the prospect of a complete home season, Pakistan's first in more than a decade. In his immediate reaction at the time, Raja raged at the "Western bloc," as he called it. The new PCB chairman has since reached out to boards of other cricketing nations to ensure that Pakistan can play international cricket at home. About a week ago, the PCB announced the December tour of Pakistan by the West Indies. Thanks to Raja's efforts, Australia have also consented to visit Pakistan in early 2022, in what will be their first tour of the country in over 23 years.
Similar news