24.11.2021,16:11 415 0
11 People Arrested Ahead of the 3rd India-New Zealand T20I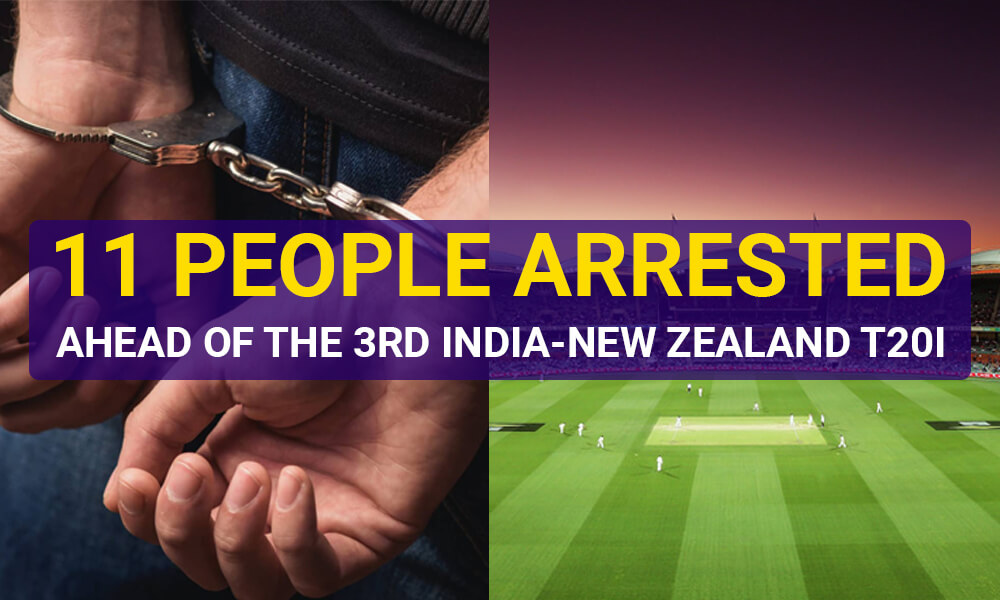 Just before the start of the third T20I between India and New Zealand, as many as eleven people were arrested near the Eden Gardens Stadium in Kolkata. The police said that it was on the grounds of selling tickets illegally for the third T20I in Kolkata. About 60 match tickets were being sold at a higher rate. Those tickets were confiscated and the people involved were arrested.
Security was bumped up in the areas around the stadium after the incident took place. Some of the senior officials like Deputy Commissioners and Assistant Commissioners were deployed in and around the Eden Gardens on Sunday. Moreover, more than 2000 personnel from different units of the Kolkata Police were forced to take charge.
"Officers in plain clothes are [were] also at different places around Eden Gardens. We are not taking any chance and want to ensure that the sporting event takes place smoothly,"
an officer was quoted as saying.
International cricket has returned to the Eden Gardens after two years. About 47,600 tickets were available to be bought online. There were reports of fans being unhappy with the unavailability of the tickets online and they wanted to buy the tickets at the ground for the third T20I.
India completed a 3-0 white-wash as they won the game comprehensively. They racked up 184 before bowling New Zealand out for 111. The action now moves to Kanpur which hosts the first Test of the two-match series.
Similar articles