28.08.2020,11:08 385 0
Fastest Century in Test Cricket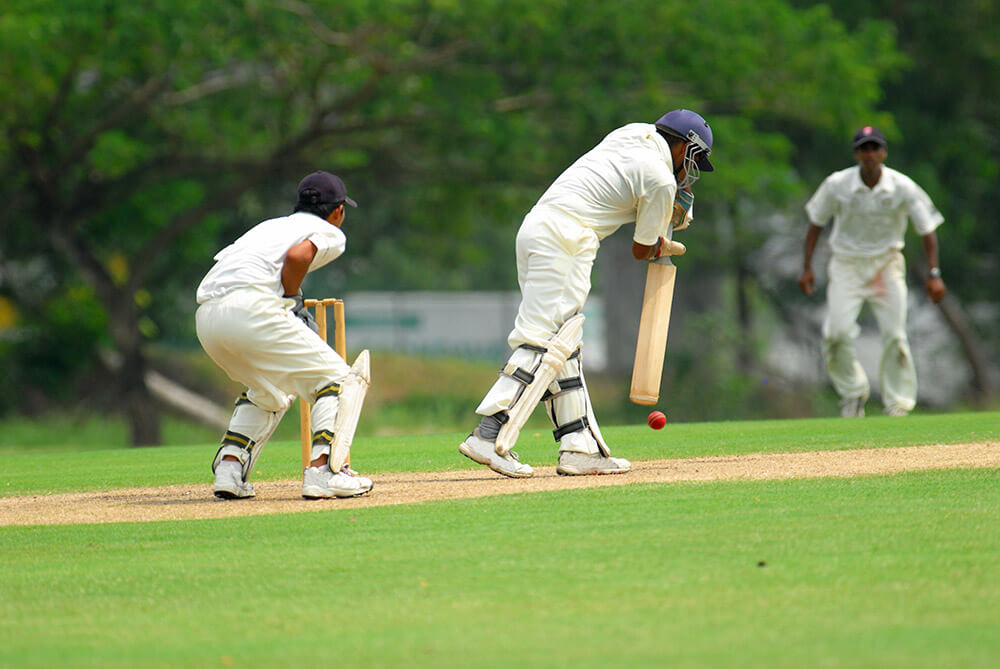 As many as 781 players have scored a hundred in the history of Test cricket but only 85 of them have got it in less than a run-a-ball i.e. with a strike rate in excess of 100. That is just 10.88%. Thus, it isn't easy to score fast hundreds in Test cricket and hence, it is definitely worthy to look back on some of the fastest Test centuries.
Top 8 Fastest Test Centuries in History
54 Balls: Brendon McCullum
It was Brendon McCullum's last international game and he had already announced his retirement. New Zealand were already 0-1 down in the series against Australia at home. Even in the second Test, they had been reduced to 32/3 before McCullum came to the rescue in his farewell game. Right from the get-go, the Blackcaps' skipper smashed the Australian bowlers to all corners of the Hagley Oval in Christchurch. He raced away to a record-breaking 54-ball hundred which was the fastest Test hundred in his last Test match. McCullum piled on 145 in a mere 79 balls which included 21 fours and six sixes. He had a strike rate of 183.54, the second-highest in a Test innings with a batsman scoring 100 or more. McCullum's efforts went in vain as New Zealand eventually lost the Test match and the series. However, from his personal perspective, McCullum signed off on a high note.
56 balls: Misbah Ul-Haq
It was the second Test of the two-match Test series between Pakistan and Australia and Pakistan were already leading 1-0. They won the toss in the second Test and mounted 570/6 before declaring the innings. Azhar Ali, Younis Khan and Misbah-ul-Haq had scored tons in the first innings and the Pakistan bowlers dismissed the Aussies for 261. Pakistan did not enforce the follow-on and batted again. And it was in the second innings that Misbah went berserk. He smashed a 56-ball ton and equalled the record for the then fastest ton in the history of Test cricket. He remained unbeaten on 101 off 57 balls (11 fours and 5 sixes). Pakistan went on to win the Test by a mammoth margin of 356 runs and Misbah was declared the Man of the Match.
56 balls: Vivian Richards
Viv Richards is someone who could dominate bowling attacks and toy around with them. Hence, it's no surprise he makes it to this list of fastest hundreds. The West Indies were leading 4-0 in the series and they racked up 474 in the first innings of the fifth Test. England were bundled out for 310 in response. With a lead of 164 runs, the men from the Caribbean were in pursuit of quick runs and Viv Richards battered the England attack to pieces. He smoked a 56-ball ton and broke a nearly 55-year record. He had a strike rate of 189.65, the best for a score of 100+. The West Indies went on to win the game and Viv Richards was awarded the Player of the Match.
57 balls: Adam Gilchrist
Adam Gilchrist will definitely go down as arguably one of the greatest wicket-keeper-batsmen of all time. Back in 2006, he was on his last legs of his international career. And yet, he went on to score a stunning 57-ball hundred which was the then second-fastest hundred in Test cricket and now, it stands at the fourth position. It was the third Ashes Test of the 2006 – 2007 series. Gilchrist had started the series with a duck before scoring 64 and then registered another duck in the first innings of the Perth Test. However, in the second innings, he came out all guns blazing and hit 12 fours along with four sixes to register a hundred in just 57 balls. Until today it has remained the fastest Test century scored by an Australian.
67 balls: Jack Gregory
Jack Gregory played 24 Test matches for Australia in the 1920s. He scored 1146 runs at an average of 36.96. Moreover, he hit two hundreds as well. Out of those two tons, one was a landmark and a record-breaking one. In 1921, when Australia faced South Africa in Johannesburg for the second Test of the series, Gregory made history. He scored a Test hundred off just 67 balls to break the 19-year record of GL Jessop. He scored 119 overall and that innings consisted of 19 fours and two sixes.
69 balls: Shivnarine Chanderpaul
This is a surprising name on the list. You don't associate Shivnarine Chanderpaul or see him being included in a list where strike rates play a big role or scoring at a quick rate comes into the picture. His career strike rates also state the same. However, the does have a 69-ball Test hundred to his name. It was back in 2002 when Australia toured the West Indies and the first Test was held in Georgetown, Guyana. After opting to bat first, the West Indies were in deep trouble at 53/5 and there came Chanderpaul to the rescue. He played his shots and tried putting the pressure back on the Australian bowlers who were breathing fire. It paid off and Chanderpaul raced away to a fine ton in just 69 balls which has been the second-fastest in the history of Test cricket for the West Indies.
69 balls: David Warner
It was David Warner's first season as a Test cricketer for Australia. The swashbuckling left-handed opening batsman made his Test debut in December 2011 against New Zealand before the big series against India. Playing the third Test against India, there was no stopping Warner. After the bowlers had skittled India out for 161, Warner came out firing on all cylinders. Australia faced just 23 overs on the first day and in that period, the New South Wales lad smoked a ton. It came off a mere 69 balls. Eventually, Warner went on to score 180 in an innings which saw 20 fours and five sixes.
71 balls: Colin de Grandhomme
Back in 2017 – 2018, New Zealand was prevailing over the West Indies in the two-match Test series right from the start. In the first Test, the West Indies were all out for a paltry 134 in the first innings. In reply, New Zealand were motoring along nicely. However, they were down to 281/6 and had a lead of 147 and it looked like they would fold up with a lead of 200. However, Colin de Grandhomme in the company of Tom Blundell had different plans. While Blundell scored a ton too, it was De Grandhomme's hundred that got more spotlight. The Kiwi all-rounder scored a ton off just 71 balls and became the second-fastest Test centurion for New Zealand.
Similar articles