07.09.2020,14:09 2627 0
All-Stars Series in India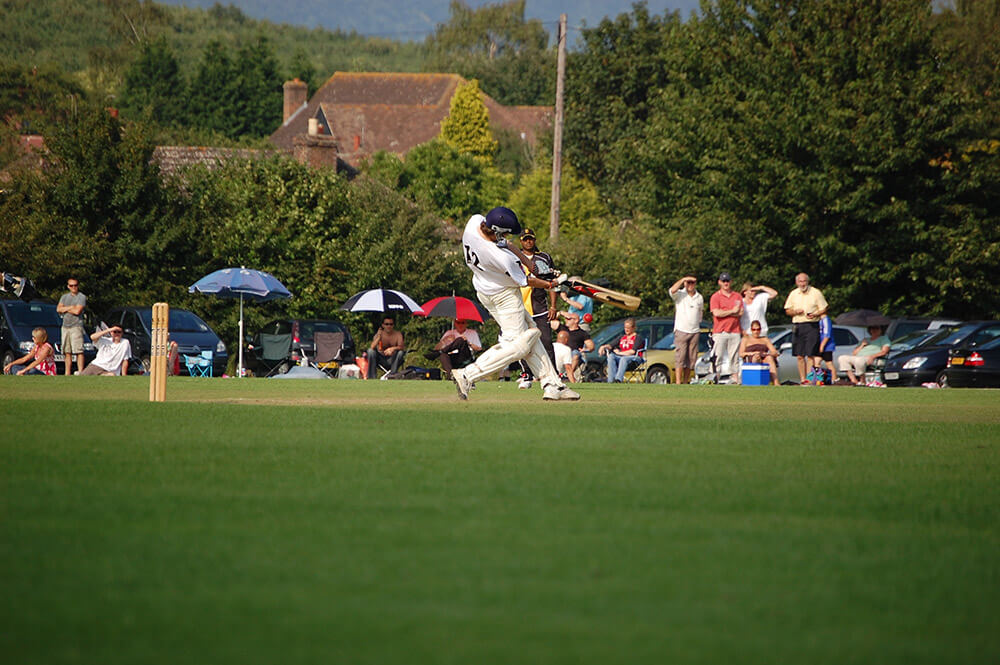 Despite cricket being considered one of the most popular games in the world, there is one nation that is largely untouched by the so-called gentlemen's game – the United States. However, efforts are already underway to make this game popular in the United States as well. One such effort was made by two of the biggest cricketing legends – Sachin Tendulkar of India and Shane Warne of Australia. Once rivals on the cricket field, Sachin and Shane organised an exhibition Twenty20 cricket series in the USA in 2015 called the All-Stars Series.
Contents
About All-Stars Series
p>The All-Stars Series featured two teams and three T20 matches. Both teams included renowned retired cricket players from around the world. One team was led by Sachin Tendulkar while the other one was captained by Shane Warne.

Sachin's team, called Sachin's Blasters, included Virender Sehwag (India), VVS Laxman (India), Brian Lara (West Indies), Sourav Ganguly (India), Mahela Jayawardene (Sri Lanka), Carl Hooper (West Indies), Moin Khan (Pakistan), Muttiah Muralitharan (Sri Lanka), Graeme Swann (England), Curtly Ambrose (West Indies), Shaun Pollock (South Africa), Glenn McGrath (Australia), Lance Klusener (South Africa) and Shoaib Akhtar (Pakistan).

Warne's team, called Warne's Warriors, included Matthew Hayden (Australia), Michael Vaughan (England), Ricky Ponting (Australia), Jonty Rhodes (South Africa), Jacques Kallis (South Africa), Andrew Symonds (Australia), Kumar Sangakkara (Sri Lanka), Saqlain Mushtaq (Pakistan), Daniel Vettori (New Zealand), Courtney Walsh (West Indies), Wasim Akram (Pakistan), Allan Donald (South Africa), Ajit Agarkar (India) and Shane Bond (New Zealand).

All three matches were held in baseball stadiums with drop-in pitches being used. Warne's Warriors won all three matches and Kumar Sangakkara of Sri Lanka was named the most valuable player of the tournament.
ReReasons Why Cricket All-Stars Series Was a Great Ideae format of the All-Stars Series was rather simple. It was a three-game series with a team winning the maximum matches considered its winner. However, this series was not about winning and losing. Rather, its ultimate objective was to promote cricket in the United States.
There are several reasons why All-Stars Series proved a great idea, including the fact that it used the cricketing passion of the former players to increase the game's popularity in those regions that prefer other sports.
According to Shane, the idea of taking cricket to the United States first came to him when he and Sachin captained sides in a match held at Lord's in 2014 to celebrate the 200-year anniversary of the Marylebone Cricket Club (MCC). Warne said when organisers announced that two of them would be captains 30,000 tickets were sold out in just an hour. This inspired Shane to get as many fans' favourites as possible in an attempt to get Americans onto the cricket field.
Another reason is that cricket shares a few similarities with baseball, a game that is adored by Americans. Probably this is why All-Stars Series' organisers chose baseball stadiums in particular to host T20 matches. Such tactic not only introduced baseball fans with cricket in general but also got many of them to venues to watch matches live.
Moreover, the locations for the three matches of the tournament were also picked strategically to ensure that they cover the maximum possible audience. The venues for the matches were New York City (Citi Field), Houston (Minute Maid Park) and Los Angeles (Dodger Stadium).
Along with the help of big names of the cricketing world to attract spectators, Sachin and Warne also smartly chose 20-over cricket to be played during the series. This shorter format of the game is gripping and catches the attention of non-cricket fans as well.
One more factor that helped the series turn out to be a success was it being a tried-and-tested model. Cricket is not unfamiliar to Americans, however there is no denying the fact that they simply don't love it as much as they love other sports. A logical explanation of it is that there are no local cricket stars.
At first, soccer wasn't quite popular in the USA either. Nevertheless, things have changed drastically since David Beckham. Thus, with All-Stars Series, Sachin and Shane wanted to nurture future great cricketers from the USA. They had plans to use part of the proceeds from the series for the development of cricket in the United States.
Is There a CIs There a Chance to Repeat It?doubt, cricket fans hope for All-Stars Series to be played again but for now it looks rather unlikely to happen.
Before the inaugural All-Stars Series in 2015 both Sachin and Shane wanted to make it an annual affair. However, we haven't seen its next edition ever since. Considering its success and the buzz it created, not seeing its next season came as a surprise.
In November 2016, Shane Warne even announced that the next edition of the series would be played in 2017 but it later got scrapped for unknown reasons and hasn't returned since.
The real reason for having no new season had remained a secret for a couple of years all until Shane revealed it in his autobiography, "No Spin", in 2018. Shane cited the difference of opinion between him and Sachin as the reason for not continuing the league.
In his book, Shane noted that he was not happy with the people that Sachin trusted to manage the event. However, the Aussie cricketer admitted that Sachin took care of all the expenses.  Until today, there haven't been any comments from Sachin on it.
According to Shane, he proposed to hire experienced people to manage the event as well as to appoint two representatives from each side. However, Sachin was adamant that he would have his team to manage the event.
Shane, who was hesitant at first, eventually agreed but later regretted his decision. In his book, Shane suggested that the event was too big for the team to handle. Moreover, the Australian cricketer said the whole thing strained his relationship with Sachin.
Nevertheless, all hope is not lost. Fans still very much want to see their favourite players back in action again. This may prove a big enough reason for Sachin and Shane to come together and make the magic happen.