28.08.2020,11:08 408 0
Fastest 100 Wickets in ODI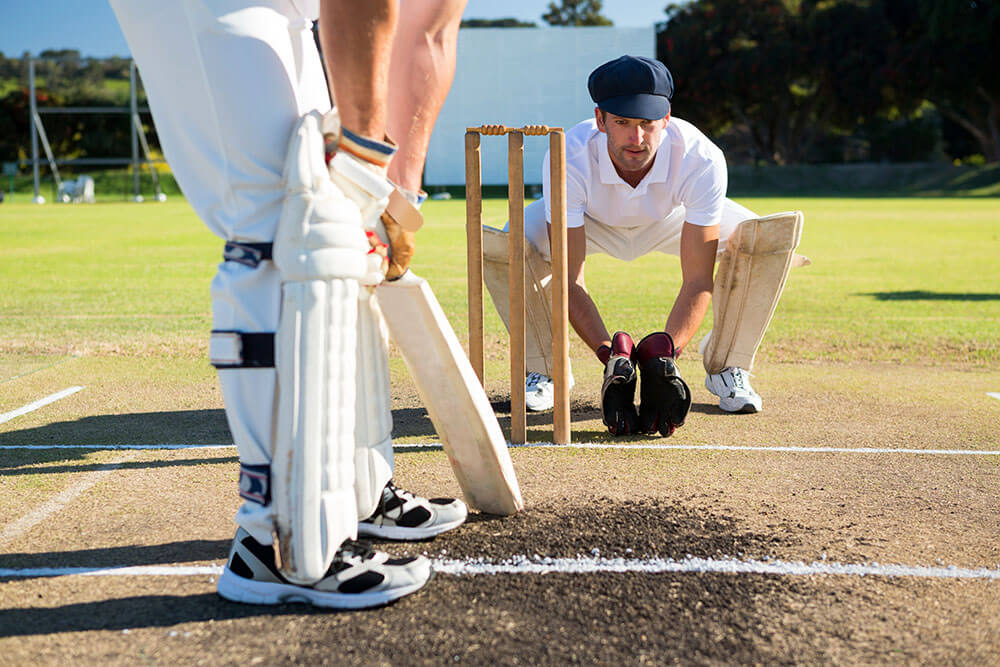 1. Rashid Khan
Afghanistan's Rashid Khan became the fastest to take 100 wickets in ODI cricket when he got his hundredth victim in his 44th game, breaking the record of 52 matches set by Australian bowler Mitchell Starc in 2016. Khan got to the magic mark in the final of the World Cup qualifier at Harare against the West Indies on 25 March 2018. Batting first, the West Indies were dismissed for 204 thanks to brilliant figures of 4 for 43 by Mujeeb Ur Rahman. However, Rashid Khan could not be denied his record when the young leg-spinner trapped Shai Hope lbw for 23 just as the batsman was looking set and his partnership with Hetmyer was beginning to get out of Afghanistan's control. Afghanistan chased down the target with more than nine overs to spare.
2. Mitchell Starc
Mitchell Starc set a new mark of 100 ODI wickets in 52 games, bettering Saqlain Mushtaq's record by a ball in the first match of a series against Sri Lanka at Colombo on 21 August 2016. Batting first, Sri Lanka could make only 227/8. Starc gave Australia an early breakthrough when he got rid of opener Kusal Perera for 1 in the first over. Starc reached the milestone when he got the second wicket, that of DM De Silva caught by Bailey for 2, with Sri Lanka at 5/132. Starc took one more wicket to finish with figures of 3/32 in a match that Australia won by 3 wickets with nearly four overs to spare.
3. Saqlain Mushtaq
Saqlain Mushtaq established a record for the fastest hundred wickets in ODI cricket in 53 matches against Sri Lanka in the second match of the Pepsi Independence Cup at Gwalior on 12 May 1997. Batting first, Pakistan made 289/7. In reply, Sri Lanka had a bad start, losing their first four wickets for 59, with the wrecker-in-chief being Aaqib Javed who took 5/35. Saqlain contributed to Sri Lanka's collapse with 3/43. He got his 100 ODI wickets with his second wicket in the game, that of Dharmasena who was trapped lbw for 28. Pakistan won by 30 runs after Sri Lanka had been dismissed for 259 in the last over.
4. Shane Bond
Shane Bond got to 100 wickets in ODIs in just 54 matches. He achieved the feat against England at Adelaide in the 6th match of the Commonwealth Bank Series on 23 January 2007. In a low-scoring game, New Zealand were bowled out for 210. However, they hit back to dismiss England for 120. Bond took 2/32 and got to the three-figure mark with his first wicket, that of Lewis, whom he had caught by Fleming.
5. Mustafizur Rahman
Mustafizur Rahman replicated Shane Bond's feat of 100 wickets in 54 ODI matches during his match against Pakistan in the 2019 ICC World Cup in England. Pakistan batted first and made 315/9. Rahman took 5/75, including the wickets of Imam-ul-Haq, Haris Sohail and Imad Wasim. Though Bangladesh lost the match after being bowled out for 221, Rahman's achievement shone through when he took his second wicket, that of Haris Sohail, whom he had caught by Soumya Sarkar for 6.
6. Brett Lee
When Brett Lee took the wicket Andy Caddick in the second final of the VB Series on 25 January 2003 in Melbourne, he took 100 wickets in his 55th ODI match, which made him the second-fastest Australian after Mitchell Starc to accomplish the feat. Australia managed just 229/7 on a wicket helpful to fast bowling. England stumbled to be all out for 224 thanks to figures of 5/30 returned by Lee who was then named Man of the Match.
7. Trent Boult
Trent Boult took 100 wickets in ODIs in his 56th match. It was the second ODI of a series during the West Indies' tour of New Zealand on 23 December 2017 at Christchurch. Batting first, New Zealand made 325/6 before bowling out the visitors for 121. Boult took 7/31 and reached the magic figure of 100 wickets when he got his fourth victim in the form of Nurse, caught by Worker for 27.
8. Mohammed Shami
Mohd Shami took his 100th ODI wicket in his 56th match, setting an Indian record for the fewest matches to achieve the feat. It was the first match of a series on India's tour of New Zealand held on 23 January 2019. New Zealand were bowled out for 157 thanks to Shami's match figures of 3/19. Shami got to the mark with his first wicket, that of Martin Guptill, in the second over of the innings. India won the match by eight wickets by the DLS method.
9. Jasprit Bumrah
Jasprit Bumrah reached the 100-wicket mark in ODIs in his 57th game during the ICC World Cup in 2019 on 6 July, playing at Leeds against Sri Lanka. Sri Lanka were restricted to 264/7 thanks to Bumrah's brilliant effort of 3/37. India chased down the target in the 44th over, losing just three wickets in the bargain. Bumrah got to the mark when he dismissed Karunaratne in the fourth over of the Sri Lankan innings. He also got the wickets of Kusal Perera and Mathews in the match.
10. Imran Tahir
Imran Tahir took his 100th ODI wicket in his 58th match when he took a match-winning 7/45 against the West Indies at Basseterre on 15 June 2016 in the sixth game of a Tri-Nation Series. Batting first, South Africa scored 343/4. In reply, the West Indies collapsed to 204, with Tahir being the wrecker-in-chief. From a relatively better position of 4/127, the West Indies collapsed after Tahir had dismissed Samuels, his 100th victim, in the 23rd over of the innings. Earlier, Tahir provided South Africa the first breakthrough, dismissing ADS Fletcher in the ninth over. Tahir ran through the lower order, taking the wickets of Pollard, Holder, Braithwaite, Benn and Taylor, to return his best figures in an ODI. In the process, Tahir displaced Morne Morkel as the fastest South African bowler to 100 ODI wickets.
List of fastest Wicket takers in ODI
| | | | |
| --- | --- | --- | --- |
| № | Player Name | Duration | Matches |
| 1. | Rashid Khan (AFG) | 2 years, 158 days | 44 |
| 2. | Mitchell Starc (AUS) | 5 years, 306 days | 52 |
| 3. | Saqlain Mushtaq (PAK) | 1 year, 225 days | 53 |
| 4. | Shane Bond (NZ) | 5 years, 12 days | 54 |
| 5. | Mustafizur Rahman (BDESH) | 4 years, 17 days | 54 |
| 6. | Brett Lee (AUS) | 3 years, 16 days | 55 |
| 7. | Trent Boult (NZ) | 5 years, 165 days | 56 |
| 8. | Mohammed Shami (INDIA) | 6 years, 17days | 56 |
| 9. | Jasprit Bumrah (INDIA) | 3 years, 164 days | 57 |
| 10. | Imran Tahir (SA) | 5 years, 112 days | 58 |
| 11. | Kuldeep Yadav (INDIA) | 2 years, 208 days | 58 |
| 12. | Waqar Younis (PAK) | 3 years, 110 days | 59 |
| 13. | Irfan Pathan (INDIA) | 2 years, 100 days | 59 |
| 14. | Morne Morkel (Afr/SA) | 5 years, 230 days | 59 |
| 15. | Dennis Lillee (AUS) | 10 years, 289 days | 60 |
| 16. | Shane Warne (AUS) | 3 years, 257 days | 60 |
| 17. | Shoaib Akhtar (PAK) | 4 years, 24 days | 60 |
| 18. | Nathan Bracken (AUS) | 6 years, 72 days | 60 |
| 19. | Curtly Ambrose (WI) | 3 years, 310 days | 61 |
| 20. | Ian Bishop (WI) | 7 years, 208 days | 61 |
Similar articles