11.09.2020,13:09 428 0
Lowest Score in ODI Cricket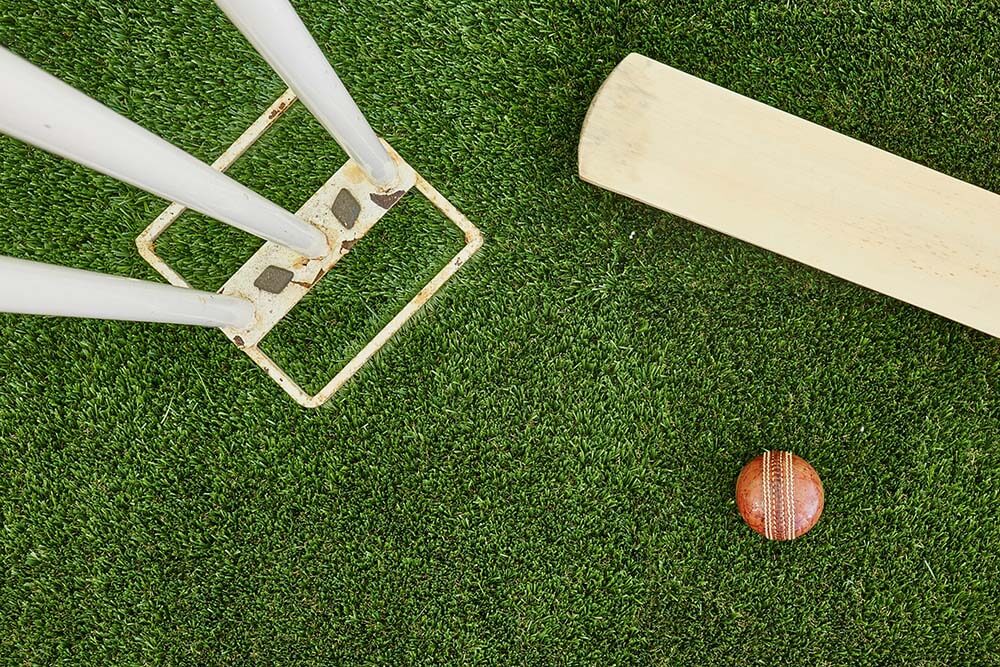 In this article, we are going to take a look at the lowest scores recorded by a team in ODI cricket. This dubious record is currently held by Zimbabwe who registered a score of 35 against Sri Lanka in April 2004, breaking the record of 36 previously held by Canada. We will also provide you with the nine other worst team performances in ODIs and the progression of the record since 1979. The record travelled from Canada in 1979 to Pakistan in 1993 to Zimbabwe in 2001 and back to Canada in 2003 only to be snatched again by Zimbabwe in 2004.
Lowest Team Scores in ODI Cricket
1. Zimbabwe – 35
Zimbabwe set the dubious record for the lowest team total in ODIs when they were dismissed for 35 in the third match of a series held in Harare in April 2004 against the touring Sri Lanka team. Batting first, Zimbabwe began their disastrous innings with an unfortunate run out of opener Matsikenyeri for 4 in the fourth over. After that, they lost regular wickets, with Vaas (4 wickets for 110) and Fernando (2/18) ripping through the top order. Mahroof helped himself to 3 wickets for 3 runs before Sri Lanka chased down the target in the 10th over with a wicket to spare. Zimbabwe's highest score was 7 made by Ebrahim and four players were out without opening their account. Skipper T Taibu was lbw to Fernando on the first ball he received. When Sri Lanka batted they lost the wicket of Russell Arnold for 6 but opening batsman Jayantha shepherded his team home with an unbeaten 28 off 26 balls.
2. USA – 35
In a record-equaling effort, the USA collapsed to be all out for 35 on 12 February 2020 against Nepal in Kirtipur, in the 30th Match, of the ICC Men's Cricket World Cup League. Nepal's leg-break bowler Sandeep Lamichhane was the wrecker-in-chief, taking 6 wickets for 16, while Sushan Bhari with his slow orthodox spin took 4 wickets for 5 runs. Nepal won the match by chasing down the target in the sixth over with 8 wickets to spare. The USA innings began disastrously when opener Ian Holland was out in the second over when the team had yet to score a run. Just as it looked as though the batsmen were settling down with the score at 23/1 after six overs, Xavier Marshall departed after making 16 off 22 balls with 2 fours. The USA never recovered from the blow and 12 runs later, all their batsmen were back in the dugout.
3. Canada – 36
In the 18th match of the ICC World Cup in Paarl on 19 February 2003, Canada were bowled out for 36 by Sri Lanka who needed only 28 balls to chase down the target with a wicket in hand. New ball operators Chaminda Vaas (3/15) and Nissanka (4/12) did most of the damage with five ducks among the completed innings on Canada's scorecard. Opener Davison was the first to go, caught behind off Nissanka in the second over for nought. An incisive spell by Vaas in which he got rid of Chumney, Sattaur and Billcliff left the innings in tatters.
4. Zimbabwe – 38
On 8 December 2001, in the first game of the LG Abans Triangular Series in Colombo on Zimbabwe's tour of Sri Lanka, the tourists were bowled out for 38 before Sri Lanka's batsmen completed the formalities in the fifth over of their innings, with a wicket to spare. The Zimbabwe batsmen had no answer to left-handed Sri Lankan fast bowler Chaminda Vaas who grabbed 8/19 in one of his best hauls in ODI cricket.
5. Sri Lanka – 43
Sri Lanka crashed to their lowest ODI total of 43 in Paarl, in the first match of a series on their tour of South Africa on 11 January 2012. Batting first, the hosts piled up 301/8 on the back of innings of 112 by Amla, 72 by Kallis and 58 by De Villiers. When Sri Lanka batted they found Morkel (4 wickets for 10 runs) and Tsotsobe (3/19) too hot to handle, giving South Africa a handsome 258-run victory.
6. Pakistan – 43
On 25 February 1993, the West Indies bowled out Pakistan for 43 in the 9th match of the Total International Series held in Cape Town. The Pakistani batsmen found Walsh with 4 wickets for 16 runs and Cummins with 3/11 hard to handle with Patterson (2/14) also helping himself against an inept batting lineup. The West Indies lost three wickets as they chased down the required runs in 12.3 balls.
7. Zimbabwe – 44
On 3 November 2009, Zimbabwe collapsed to be all out for 44 in the fourth match of a series in Chattogram on a tour of Bangladesh. Bangladesh won the match, scoring 49/4 in 11.5 overs. Shakib Al Hasan was Bangladesh's most successful bowler, taking 3 wickets for 8 runs in 6.5 overs. Enamul Haque (3/16), Abdur Razzak (2/10) and Nazmul Hossain (2/10) shared the other wickets.
8. Canada – 45
Canada were bowled out for 45 in the 8th game of the Prudential World Cup against England that took place in Manchester in June 1979. Willis with 4 wickets for 11 and Old with 4 wickets for 8 destroyed the Canada batting lineup in a match that England won by 8 wickets in 13.5 overs. Hendrick and Botham shared a wicket each.
9. Namibia – 45
In the 31st game of the ICC World Cup in Potchefstroom on 27 February 2003, Australia vanquished Zimbabwe by 256 runs after bowling their batsmen out for 45. Earlier, Australia batted first and scored 301/6. Glenn McGrath was Australia's most successful bowler with 7 wickets for 15, while Brett Lee 91/26) and Andy Bichel (2/0) took the other wickets, en route to Australia's 256-run win.
10. India – 54
India crashed to their lowest ODI score of 54 against Sri Lanka in the final of the Coca-Cola Trophy in Sharjah on 29 October 2000. Batting first, Sri Lanka scored 299/5 on the back of a brilliant 189 by Jayasuriya. When India batted Chaminda Vaas was their main tormenter, taking 5/14. He was ably assisted by Muralitharan who took 3 wickets for 6.
Similar articles