02.07.2020,13:07 2308 0
Most Centuries in Test Cricket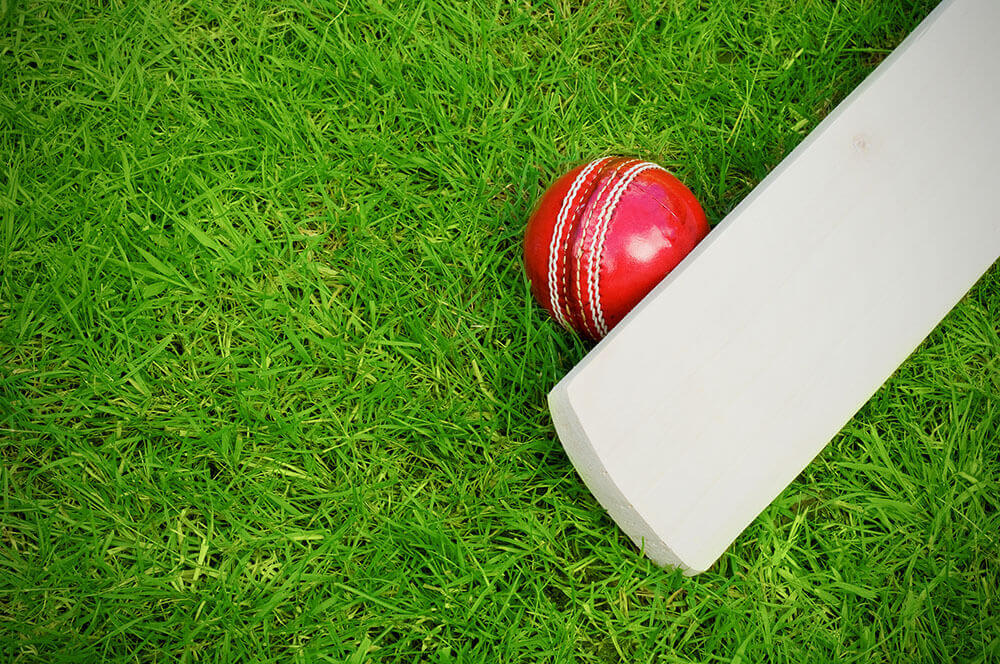 A century scored at the right time by a batter can help a team get an edge over an opposing side in a Test match. It can play a key role in building up a big lead and giving bowlers needed leeway to take 20 wickets, winning the game. This article is devoted to the records of batsmen who have scored the most number of hundreds in Tests. Many of them have turned out to be crucial match-winning or match-saving innings.
Sachin Tendulkar
Little Master Tendlya is on top of the list with 51 hundreds in Tests. He also holds a record for the most number of fifties in Tests with his 68. In total, Tendulkar has played 200 Tests and scored 15,921 runs in 329 innings at an average of 53.78. His highest score is 248 not out.
Sachin Tendulkar is considered a god of cricket in India with billion of his faithful fans chanting his name with reverence to support the player. His humble attitude and truly mind-blowing exploits continue to inspire millions of cricketers around the world. A man of short stature, he has proved to be a giant in the game, symbolising hope and ambition of the Indian nation on the world stage.
Tendulkar made his debut at just 16 years of age and continued succeeding in his career for another 23 years to notch up numerous records. He led India to many triumphs including the number one ranking in Tests and an ODI World Cup victory. Tendulkar developed most of his natural talent by practicing non-stop and playing with great determination. Cricket's popularity in India rapidly increased due to his achievements and many young players took legendary Sachin Tendulkar as a role model.
Jacques Kallis
South African all-rounder Jacques Kallis is the second one on the list with 45 Test hundreds. He has played 166 Tests, amassing 13,289 runs at an average of 55.37 with 58 fifties in addition to 45 hundreds. Moreover, Kallis has taken 292 wickets in Tests at an average of 32.65 with 5 fifers to stake his claim as one of the best all-rounders in the history of cricket.
In addition, Kallis has also scored over 10,000 runs and taken more than 250 wickets in ODIs. He has more than 200 catches to his name in Tests and ODIs. A batter with perfectly mastered technique, Kallis has been performing equally great on both feet and played both spinners and seamers with ease. He has been considered a hard batsman to dismiss and has always stoically scored his runs to put his team ahead.
Kallis defended stoutly, failing very rarely. His cover drives were outstanding and he could play almost all cricketing shots. He wasn't a selfish player, always placing his team's interest above any personal ambition. Kallis was also a safe fielder who took many outstanding catches in the slips. With the ball, he broke many established partnerships to win games by the dozen for South Africa.
Ricky Ponting
Ricky Ponting takes the third place on our list with 41 Test hundreds. He has played 168 Tests and scored 13,378 runs at an average of 51.85 with 62 fifties and 41 centuries. He was also an excellent fielder, taking 196 catches in Tests.
Punter was a typical Aussie player: vocal, aggressive, tough and mentally strong in dealing with pressure. He showed a burning desire to win matches all the time with his excellent captaincy, batting and fielding. Ponting led Australia to the number one Test ranking, two Champions Trophy triumphs, and three ODI World Cup wins. In addition, his excellent shots destroyed even skilled bowlers in both Tests and ODIs.
Kumar Sangakkara
Fourth on our list is Sri Lanka's suave Kumar Sangakkara with 38 Test centuries. He has played 134 Tests and clobbered 12,400 runs at an average of 57.40 with 52 fifties in addition to 38 hundreds. Sangakkara has also scored more than 14,000 runs in ODIs. He was a smart thinker, reliable keeper in ODIs and elegant shot maker.
Overall, Sangakkara has played in almost 500 international matches for Sri Lanka before retiring from the game in 2015. He had a sound temperament and technique which enabled him to convert fifties into big hundreds to help his team gain the advantage. Under Mahela Jayawardene's captaincy, Sangakkara turned into a match-winning batter in both Tests and ODIs. He starred in a record 624-run partnership with Jayawardene against South Africa in Colombo in 2006, contributing a handsome 287 on his part.
Rahul Dravid
India's stylish batter Rahul Dravid is fifth on the list with 36 Test hundreds. Throughout his career, he has played in 164 Tests, cracking 13,288 runs at an average of 52.31 with 63 fifties and 36 centuries. Dravid has also scored 10,889 runs in ODIs to play a key role in India's success in both formats.
Dravid was nicknamed 'the Wall' for his foolproof batting technique. He practiced hard to polish his skills to perfection and did his best in an innings to amass great numbers of runs in Tests and ODIs. His technique was versatile and adaptable to all conditions and equally effective in both defence and attack. It was so perfect that it could arguably be used as a standard blueprint to produce a computer-based simulation for cricketing shots.
Most Test Centuries as Captain
South Africa's Graeme Smith holds a record for the most number of Test hundreds as captain with 25. He has played 117 Tests and scored 9,265 runs at an average of 48.25 with 27 hundreds overall and 38 fifties.
India's Virat Kohli is second with 20 hundreds in 53 matches as captain. He has played in 86 Tests so far, cracking 7,240 runs at an average of 53.62 with 27 hundreds overall and 22 fifties.
Australia's Ricky Ponting is the third one with 19 hundreds in 77 Tests in which he scored 6,542 runs at 51.51 average, being a captain. His highest score as captain is 209 versus Pakistan scored in January 2010 in Hobart.
Steve Smith of Australia takes fourth place with 15 Test hundreds as skipper. He has made those centuries in just 34 matches in which he clobbered 3,659 runs at an amazing 70.36 average.
Joint fourth on the list is Steve Waugh, also of Australia, with 15 Test centuries in 57 matches played as skipper, scoring 3,714 runs at 52.30 average.
List of Players with highest centuries in Test
| | | | |
| --- | --- | --- | --- |
| # | Player | Centuries (TEST) | Duration |
| 1 | Sachin Tendulkar | Test – 51 | 1989–2013 |
| 2 | Ricky Ponting | Test – 41 | 1995–2012 |
| 3 | Virat Kohli | Test – 26 | 2008–2019 |
| 4 | Kumar Sangakkara | Test – 38 | 2000–2015 |
| 5 | Jack Kallis | Test – 45 | 1995–2014 |
| 6 | Hashim Amla | Test – 28 | 2004–2019 |
| 7 | Mahela Jayawardene | Test – 34 | 1997–2015 |
| 8 | Brian Lara | Test – 34 | 1990–2007 |
| 9 | Rahul Dravid | Test – 36 | 1996–2012 |
| 10 | AB de Villiers | Test – 22 | 2004–2018 |
| 11 | Sanath Jayasuriya | Test – 14 | 1989–2011 |
| 12 | Chris Gayle | Test – 15 | 1999–2019 |
| 13 | Shivnarine Chanderpaul | Test – 30 | 1994–2015 |
| 14 | Younis Khan | Test – 34 | 2000–2017 |
| 15 | Matthew Hayden | Test – 30 | 1993–2009 |
| 16 | Mohammad Yusuf | Test – 24 | 1998–2010 |
| 17 | Tilakaratne Dilshan | Test – 16 | 1999–2016 |
| 18 | David Warner | Test – 21 | 2009–2019 |
| 19 | Mark Waugh | Test – 20 | 1988–2002 |
| 20 | Sourav Ganguly | Test – 16 | 1992–2008 |
Similar articles