02.07.2020,15:07 1209 0
Most Double Centuries in Test Cricket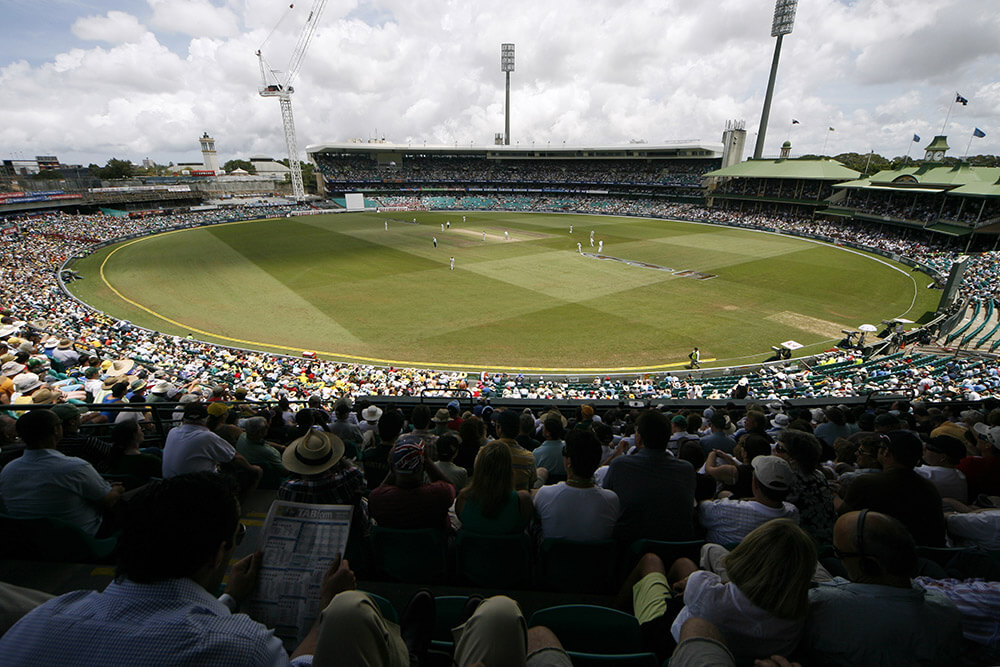 Test cricket is often regarded as a supreme form of cricket among fans and pundits alike. Anyone who follows the game is aware of the insane amount of patience and determination required from a batsman participating in the longest format of cricket. The red-ball cricket challenges even a top-order batsman along with his skills and technique.
All batsmen want to play Test cricket to have a chance to demonstrate their batting talent and often consider reaching the three-digit mark as a matter of honour.  However, only the best of best can reach a coveted mark of 200 runs in the five-day event.
Undoubtedly, there are many batsmen who have proved their consistency in the most challenging game format and have been able to score 200 on repeated occasions. These players have put their names among great legends of cricket and are highly respected around the world for their batting brilliance.
Don Bradman
Don Bradman is arguably the greatest player ever to play the game of cricket. The Australian batsman has been the most feared opponent for plenty of teams and is widely acknowledged as the best batsman ever to play cricket.
The legendary player made his debut for Australia against England in 1928 and his career lasted for 20 years. His best cricketing years were curtailed due to World War II, which stopped all cricketing activities around the world.
However, despite not having played for five years, Don Bradman boasted an average of 99.94 after playing 70 Test matches. His batting average is often regarded as the most significant achievement ever made by a player in any major sport.
Don Bradman was known for playing long innings and scoring double centuries just for fun. He scored 12 double centuries, a record number in more than a 100-year history of international cricket.
Kumar Sangakkara
The Sri-Lankan skipper has been a nightmare for most bowlers of the modern era. Sangakkara is arguably the best wicket-keeper-batsman ever to play red-ball cricket. The Ceylon legend was a pivotal part of a strong Sri Lankan team that was fighting for dominance in world cricket during the 2000s.
Together with Mahela Jayawardene, the two were considered one of the most feared midfield duo of world cricket in the 2000s. Today Sangakkara is regarded as one of the pioneers of batting when it comes to wicket-keepers.
Kumar Sangakkara featured in 134 Test matches and broke many records in Test cricket. The left-hander was the sixth-highest run scorer in Test cricket by the time of his retirement. He also holds the record of the highest partnership in Test cricket. The Sri Lankan legend has 11 double centuries under his belt and is second on the list of players with a maximum amount of double centuries, right after Don Bradman.
Brian Lara
Brian Lara made his Test debut against Sri Lanka in 1990. He was one of the last great batsmen produced in the Caribbean. Often placed in the same league with Don Bradman, Lara was once proclaimed the best batsman in international cricket after Don Bradman. He is the first and only batsman in the world to breach the 400-run mark.
Lara participated in 132 Test matches for West Indies. The living legend managed to score 11,953 runs in 231 innings along with 9 scores of more than 200 runs.
Wally Hammond
Wally Hammond, a holder of many records, played in the same time period as Don Bradman. However, he was often overshadowed by the sheer brilliance of his contemporary. There is though no doubt, Wally Hammond is the second-best batsman of the prewar period and can also be regarded as the best batsman ever to represent England in red-ball cricket.
Hammond played 85 Test matches in his career spanning 20 years. The right-hander scored 7,429 runs which included seven 200+ scores.
Mahela Jayawardene
Mahela Jayawardene definitely ruled the world of cricket in the 2000s. His name is often put together with Kumar Sangakkara as two pillars of Sri Lankan cricket in last two decades. Former Sri Lankan skipper made his Test debut against India in 2007.
He featured in 149 Test matches for his nation and scored a staggering figure of 11,814 runs in his Test career. Known as a king of all formats, he proved his mettle in all three of them with seven scores of more than 200 runs under his belt.
Virat Kohli
Virat Kohli is the youngest one on the list. The current Indian captain is a prodigy in world cricket and is widely recognised as the best batsman across all formats. The right-hander holds several batting records. At the beginning of his career, Kohli was mostly considered to be a limited-overs batsman. However, he proved his doubters wrong making his Test debut in 2011 against West Indies and showing outstanding performance in Test matches.
The 31-year-old legend has put on the Indian jersey 86 times in Test cricket. Kohli has amassed 7,240 runs throughout his nine-year-long career and has managed to cross the 200-run mark seven times.
Ricky Ponting
Most people remember Ricky Ponting as an accomplished skipper who has led the Australian team to absolute dominance in world cricket. His brilliance in captaincy often overshadows the supreme batting skills of the former skipper. Ricky Ponting is arguably the best batsman Australia has had since Don Bradman. His antics in the 2003 World Cup finals are still kept in memories of most cricket fans.
However, it was Test cricket where Ricky Ponting established himself as an outstanding performer.  The right-handed top-order batsman amassed 13,378 runs in 168 Test matches he played. Ricky Ponting also scored a staggering number of double centuries with six 200+ scores under his belt.
List of Players with highest double centuries in Test
| | | | | | | | | | | | |
| --- | --- | --- | --- | --- | --- | --- | --- | --- | --- | --- | --- |
| Player | Span | Mat | Inns | NO | Runs | HS | Ave | 100 | 50 | 0 | 200s |
| DG Bradman (AUS) | 1928-1948 | 52 | 80 | 10 | 6996 | 334 | 99.94 | 29 | 13 | 7 | 12 |
| KC Sangakkara (SL) | 2000-2015 | 134 | 233 | 17 | 12400 | 319 | 57.40 | 38 | 52 | 11 | 11 |
| BC Lara | 1990-2006 | 131 | 232 | 6 | 11953 | 400* | 52.88 | 34 | 48 | 17 | 9 |
| WR Hammond (ENG) | 1927-1947 | 85 | 140 | 16 | 7249 | 336* | 58.45 | 22 | 24 | 4 | 7 |
| Kohli (INDIA) | 2011-2020 | 86 | 145 | 10 | 7240 | 254* | 53.62 | 27 | 22 | 10 | 7 |
| DPMD Jayawardene (SL) | 1997-2014 | 149 | 252 | 15 | 11814 | 374 | 49.84 | 34 | 50 | 15 | 7 |
| MS Atapattu (SL) | 1990-2007 | 90 | 156 | 15 | 5502 | 249 | 39.02 | 16 | 17 | 22 | 6 |
| V Sehwag (ICC/INDIA) | 2001-2013 | 104 | 180 | 6 | 8586 | 319 | 49.34 | 23 | 32 | 16 | 6 |
| Javed Miandad (PAK) | 1976-1993 | 124 | 189 | 21 | 8832 | 280* | 52.57 | 23 | 43 | 6 | 6 |
| Younis Khan (PAK) | 2000-2017 | 118 | 213 | 19 | 10099 | 313 | 52.05 | 34 | 33 | 19 | 6 |
| RT Ponting (AUS) | 1995-2012 | 168 | 287 | 29 | 13378 | 257 | 51.85 | 41 | 62 | 17 | 6 |
| SR Tendulkar (INDIA) | 1989-2013 | 200 | 329 | 33 | 15921 | 248* | 53.78 | 51 | 68 | 14 | 6 |
| GC Smith (ICC/SA) | 2002-2014 | 117 | 205 | 13 | 9265 | 277 | 48.25 | 27 | 38 | 11 | 5 |
| R Dravid (ICC/INDIA) | 1996-2012 | 164 | 286 | 32 | 13288 | 270 | 52.31 | 36 | 63 | 8 | 5 |
| AN Cook (ENG) | 2006-2018 | 161 | 291 | 16 | 12472 | 294 | 45.35 | 33 | 57 | 9 | 5 |
| Zaheer Abbas (PAK) | 1969-1985 | 78 | 124 | 11 | 5062 | 274 | 44.79 | 12 | 20 | 10 | 4 |
| L Hutton (ENG) | 1937-1955 | 79 | 138 | 15 | 6971 | 364 | 56.67 | 19 | 33 | 5 | 4 |
| GS Chappell (AUS) | 1970-1984 | 87 | 151 | 19 | 7110 | 247* | 53.86 | 24 | 31 | 12 | 4 |
| Mohammad Yousuf (PAK) | 1998-2010 | 90 | 156 | 12 | 7530 | 223 | 52.29 | 24 | 33 | 11 | 4 |
| BB McCullum (NZ) | 2004-2016 | 101 | 176 | 9 | 6453 | 302 | 38.64 | 12 | 31 | 14 | 4 |
| CG Greenidge (WI) | 1974-1991 | 108 | 185 | 16 | 7558 | 226 | 44.72 | 19 | 34 | 11 | 4 |
| MJ Clarke (AUS) | 2004-2015 | 115 | 198 | 22 | 8643 | 329* | 49.10 | 28 | 27 | 9 | 4 |
| SM Gavaskar (INDIA) | 1971-1987 | 125 | 214 | 16 | 10122 | 236* | 51.12 | 34 | 45 | 12 | 4 |
| HM Amla (SA) | 2004-2019 | 124 | 215 | 16 | 9282 | 311* | 46.64 | 28 | 41 | 13 | 4 |
| RB Simpson (AUS) | 1957-1978 | 62 | 111 | 7 | 4869 | 311 | 46.81 | 10 | 27 | 8 | 3 |
| CA Pujara (INDIA) | 2010-2020 | 77 | 128 | 8 | 5840 | 206* | 48.66 | 18 | 25 | 7 | 3 |
| Mushfiqur Rahim (BDESH) | 2005-2020 | 70 | 130 | 10 | 4413 | 219* | 36.77 | 7 | 21 | 11 | 3 |
| SPD Smith (AUS) | 2010-2020 | 73 | 131 | 16 | 7227 | 239 | 62.84 | 26 | 29 | 4 | 3 |
| Azhar Ali (PAK) | 2010-2020 | 78 | 147 | 8 | 5919 | 302* | 42.58 | 16 | 31 | 14 | 3 |
| JE Root (ENG) | 2012-2020 | 92 | 169 | 12 | 7599 | 254 | 48.40 | 17 | 48 | 8 | 3 |
| G Kirsten (SA) | 1993-2004 | 101 | 176 | 15 | 7289 | 275 | 45.27 | 21 | 34 | 13 | 3 |
| LRPL Taylor (NZ) | 2007-2020 | 101 | 178 | 21 | 7238 | 290 | 46.10 | 19 | 33 | 14 | 3 |
| KP Pietersen (ENG) | 2005-2014 | 104 | 181 | 8 | 8181 | 227 | 47.28 | 23 | 35 | 10 | 3 |
| CH Gayle (WI) | 2000-2014 | 103 | 182 | 11 | 7214 | 333 | 42.18 | 15 | 37 | 15 | 3 |
| JL Langer (AUS) | 1993-2007 | 105 | 182 | 12 | 7696 | 250 | 45.27 | 23 | 30 | 11 | 3 |
| IVA Richards (WI) | 1974-1991 | 121 | 182 | 12 | 8540 | 291 | 50.23 | 24 | 45 | 10 | 3 |
| ST Jayasuriya (SL) | 1991-2007 | 110 | 188 | 14 | 6973 | 340 | 40.07 | 14 | 31 | 15 | 3 |
| SP Fleming (NZ) | 1994-2008 | 111 | 189 | 10 | 7172 | 274* | 40.06 | 9 | 46 | 16 | 3 |
Similar articles