08.09.2020,12:09 488 0
Highest Individual Scores in ODIs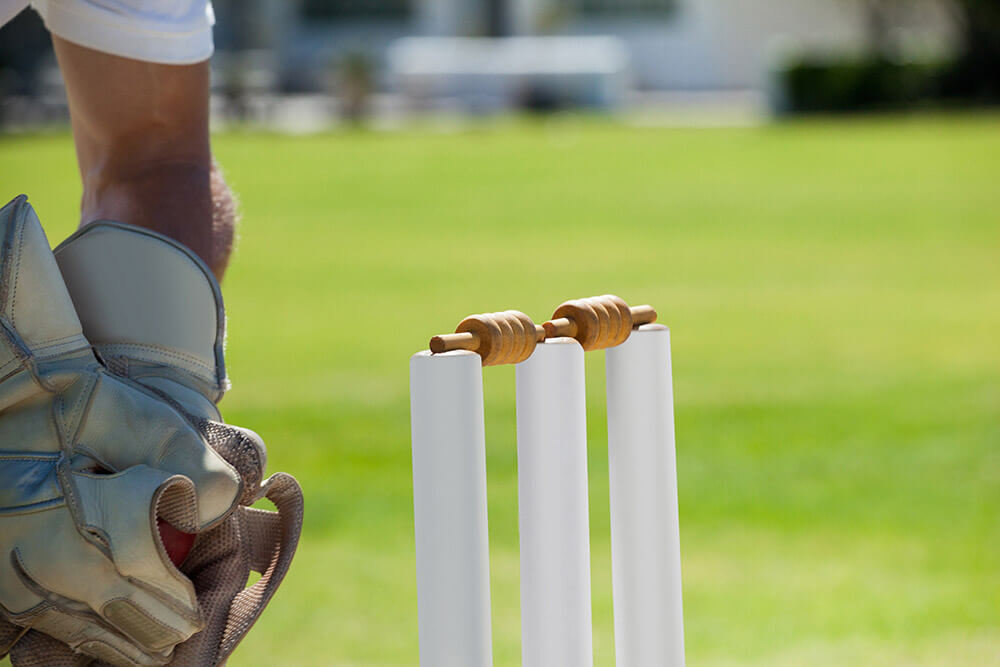 The limited-overs cricket brought results in every game and was to feed into the aggressive nature of players. It was unthinkable when Kapil Dev scored 175 not out in a brutal innings and then Sir Viv Richards upped that with 189 not out of his own. However, once Sachin Tendulkar scored the first double century in 2010, individual scores began to go higher and higher with the possibility of someone scoring a triple century in ODIs in the near future.
In this article, we are going to talk about the players with the highest individual scores in ODIs. 5 of these innings belong to India, 2 to Pakistan and 1 each to New Zealand, the West Indies and Zimbabwe. We will begin with a 264-run innings by none other than Rohit Sharma who has 3 double hundreds in ODIs. All three centuries feature on this list.
264 – Rohit Sharma (IND)
The highest-ever ODI innings came from the Hitman Rohit Sharma against Sri Lanka at Eden Gardens, Kolkata on 13 November 2014. This was Rohit Sharma's second ODI double century and the first one against Sri Lanka.
India won the toss and opted to bat first. Rohit Sharma opened the innings and slowly but steadily got to 100 off 100 balls with 12 fours and a six in the 32nd over of the innings. In the next 51 deliveries, he completed the double century with 25 fours and 5 sixes. In the next 22 deliveries, he added 64 runs before being out on the last ball of the innings for 264 – 33 fours and 9 sixes. Sri Lanka could not score as much as Rohit Sharma did alone and folded for 251.
237 – Martin Guptill (NZ)
The second-highest ODI innings came from the blade of Martin Guptill from New Zealand in a World Cup match against the West Indies on 21 March 2015 at Wellington. It was the second double century of the 2015 ODI World Cup and also the second-ever against the West Indies.
Martin Guptill scored 237 not out of the 393 that New Zealand eventually put on board. He hit 24 fours and 11 towering sixes in 163 balls. Guptill took his own sweet time to complete the century off 111 balls with 12 fours. The last 137 runs came in just 52 deliveries – 114 of them coming in boundaries with 12 fours and 11 sixes. In the end, New Zealand won the match by 143 runs.
219 – Virender Sehwag (IND)
Virender Sehwag, a swashbuckling Indian opener, has the third-highest score in ODIs. He scored the first double hundred against the West Indies at Indore on 8 November 2011.
Sehwag scored 219 off 149 balls with 25 fours and 7 sixes in the first innings. He set the tempo right from the beginning, never letting the scoring rate dip. He took an almost equal number of deliveries to complete 100 runs twice in an innings – first in 69 deliveries and second in 71 deliveries. India scored 418 and won the match by 153 runs.
215 – Chris Gayle (WI)
Another crazy hitter in ODIs, West Indian cricketer Chris Gayle, has the fourth-highest score. He scored 215 in the 2015 World Cup against Zimbabwe at Canberra on 24 February 2015 in a pool-B encounter. This was the first double century in the history of World Cups.
Gayle's 215 came in 147 deliveries with just 10 fours and 16 huge sixes. As has been his style, Gayle started slowly, by his standards, and reached 100 off 105 deliveries with 5 fours and 5 sixes. The next 100 came off meager 33 deliveries. In the last 42 deliveries, Gayle hit 11 sixes and 5 fours. The West Indies piled on 372 and won the game by 73 runs (D/L method).
210 – Fakhar Zaman (PAK)
Pakistan opening batsman and a left-hander, Fakhar Zaman, has the fifth-highest score in ODIs. The feat was achieved in a match against Zimbabwe on 20 July 2018 at Bulawayo, Zimbabwe.
Fakhar Zaman scored 210, out of the team's score of 399, with 24 fours and 5 sixes. Batting first, Fakhar reached the century off 92 balls with 11 fours and 1 six. He scored the next hundred in 50 deliveries. Zimbabwe folded for a mere 155 and Pakistan won the match by a whopping 244 runs.
209 – Rohit Sharma (IND)
Rohit Sharma's first double hundred is 6th on the list of the highest scores in an ODI innings. He scored 209 against Australia at Bangalore on 2 November 2013.
Rohit Sharma hit a flurry of sixes, 16 in total, in that innings of 209 to go along with 12 fours. Opening the innings for India, Rohit started slow and reached the century in 114 deliveries with 4 fours and 6 sixes. In the next 42 deliveries, he completed his first double century off 156 deliveries. Chasing 384, the Aussies lost the match by 57 runs.
208 – Rohit Sharma (IND)
Rohit Sharma features again, now at the 7th spot, for another double, his third overall, and the second against Sri Lanka. This came in a day-night match at Mohali on 13 December 2017.
It pretty much followed suit. A slow start, 115-ball century – with 9 fours and 1 six – and then the extravagant acceleration to reach the double century in the next 36 deliveries with a total of 13 fours and 11 sixes. Chasing 393, Sri Lanka could manage only 251 and lost the match by 141 runs.
200 – Sachin Tendulkar (IND)
The Little Master became the first man to score 200 in ODIs on 24 February 2010 in Gwalior against South Africa. It was the four-minute-mile moment in ODI cricket.
Sachin's 200 consisted of 25 fours and 3 sixes. Batting first, Sachin opened the innings and reached the century in 90 deliveries with 13 fours. The next hundred runs came in 57 deliveries with an additional 12 fours and 3 sixes. He completed the first-ever ODI double century with 3 balls left in the innings. Overwhelmed, South Africa had too much to do. They folded for 248 while chasing 402 and lost the match by 153 runs.
194 – Charles Coventry (ZIM)
It shook the world when little known Charles Coventry made 194 not out against Bangladesh on 16 August 2009 at Bulawayo. He is the only one among the participants of this list who was not an opener and, if luck had it, he would have been the first batsman to reach the 200-run mark.
Batting first, coming in at number 3, Coventry made 194 off 156 deliveries with 16 fours and 7 sixes. The rest of the team managed just 118 off 144 deliveries as Zimbabwe set a target of 313 which Bangladesh achieved successfully.
194 – Saeed Anwar (PAK)
Saeed Anwar scored 194, same as Coventry, against India at Chennai on 21 May 1997. It broke the then long-standing record of 189 runs set by Sir Viv Richards back in 1984.
Batting first, opening the innings for Pakistan, Saeed Anwar scored 194 off 146 deliveries with 22 fours and 5 sixes. He got out caught by Ganguly off Tendulkar with 21 balls remaining in the innings. Had he stayed for a few more deliveries, he would have had a real chance of becoming the first one to 200 runs in ODIs. India tried well but fell short by 35 runs chasing 328.
189 not out – Sir Vivian Richards (WI)
Sir Vivian Richards scored the awe-inspiring innings of 189 not out against England at Old Trafford, Manchester on 31 May 1984 in the first ODI of the West Indies tour of England. This had been the highest score in ODIs for 13 years until Saeed Anwar broke it with 194 of his own in 1997.
Batting first after winning the toss, Viv Richards walked in to bat at number 4 when the scoreboard read 11 for 2. The rest of the batsmen kept getting out around Richards but he kept hitting English bowlers out of the park to score 189 not out with 21 fours and 5 sixes. The next best score of the team was 26 by Baptiste. The West Indies managed just 272 in the end with Viv Richards scoring about 70% runs single-handedly. The target of 273 proved enough in the end as England folded for 168, losing the match by 104 runs.
189 not out – Martin Guptill (NZ)
Martin Guptill is the only other player, apart from Rohit Sharma, to feature twice on this list. His 189 not out came against England on 2 June 2013 at Southampton in the second ODI of the three-match ODI series in England.
Batting first, Martin Guptill opened the innings for New Zealand. He was slow and steady until the century which he completed off 111 deliveries with 7 fours and 1 six. He switched gears after and scored the next 89 runs in just 44 deliveries. Guptill hit a total of 19 fours and 2 sixes in the unbeaten knock. Courtesy of this innings, New Zealand set a target of 360 for England. England folded for 273, losing the match by 86 runs.
189 – Sanath Jayasuriya (SL)
At the end of the list is the explosive left-handed opener from Sri Lanka. Sanath Jayasurya scored the same as Viv Richards and Martin Guptill. Jayasuriya's 189 came against India at Sharjah on 29 October 2000 in the final of Coca Cola Champions Trophy.
Batting first, Jayasuriya opened the innings for Sri Lanka. It took him 118 balls to reach the century with 10 fours and just one six. In the next 43 deliveries, Jayasuriya hit India for 11 fours and 3 sixes. Overall, he scored 189 with 21 fours and 4 sixes. Jayasuriya got out with 11 balls to spare and missed out on a chance to score the first double hundred in ODIs. With 300 to chase, India folded meekly for 54 runs handing Sri Lanka a huge 245-run victory to lift the Champions Trophy.
| | | | |
| --- | --- | --- | --- |
| Player | Score | Match | Venue |
| Rohit Sharma | 264 | Sri Lanka in India 2014/15 (4th ODI) | Eden Gardens, Kolkata |
| Martin Guptill | 237* | ICC World Cup 2014/15 (Quarter-Final) | Westpac Stadium, Wellington |
| Virender Sehwag | 219 | West Indies in India 2011/12 (4th ODI) | Holkar Stadium, Indore |
| Chris Gayle | 215 | ICC World Cup 2014/15 (Pool B) | Manuka Oval, Canberra |
| Rohit Sharma | 209 | Australia in India 2013/14 (7th ODI) | M Chinnaswamy Stadium, Bangalore |
| Sachin Tendulkar | 200* | South Africa in India 2009/10 (2nd ODI) | Captain Roop Singh Stadium, Gwalior |
| Charles Coventry | 194* | Bangladesh in Zimbabwe: 4th match, 2009 | Queens Sports Club, Bulawayo |
| Saeed Anwar | 194 | Pepsi Independence Cup: 6th Match, 1997 | MA Chidambaram Stadium, Chepauk, Chennai |
| Sir Viv Richards | 189* | Texaco Trophy: 1st ODI, 1984 | Old Trafford, Manchester |
| Sanath Jayasuriya | 189 | Coca-Cola Champions Trophy: Only Final, 2000/01 | Sharjah C.A. Stadium |
| Martin Guptill | 189* | New Zealand in England 2013 (2nd ODI) | The Ageas Bowl, Southampton |
| Gary Kirsten | 188* | Wills World Cup: 2nd Match, 1995/96 | Rawalpindi Cricket Stadium |
| Sachin Tendulkar | 186* | New Zealand in India: 2nd ODI, 1999/00 | Lal Bahadur Shastri Stadium, Hyderabad, Deccan |
| Shane Watson | 185* | Australia in Bangladesh 2010/11 (2nd ODI) | Shere Bangla National Stadium, Mirpur |
| Virat Kohli | 183 | Micromax Asia Cup 2011/12 | Shere Bangla National Stadium, Mirpur |
| Sourav Ganguly | 183 | ICC World Cup: 21st Match, 1999 | County Ground, Taunton |
| MS Dhoni | 183* | Sri Lanka in India: 3rd ODI, 2005/06 | Sawai Mansingh Stadium, Jaipur |
| Matthew Hayden | 181* | Chappell-Hadlee Trophy: 3rd ODI, 2006/07 | Seddon Park, Hamilton |
| Sir Viv Richards | 181 | Reliance World Cup: 7th Match, 1987/88 | National Stadium, Karachi |
| Hamilton Masakadza | 178* | Kenya in Zimbabwe: 5th match, 2009/10 | Harare Sports Club |
Similar articles