28.08.2020,17:08 1120 0
Top 10 Batsmen with the Fastest Fifties in T20s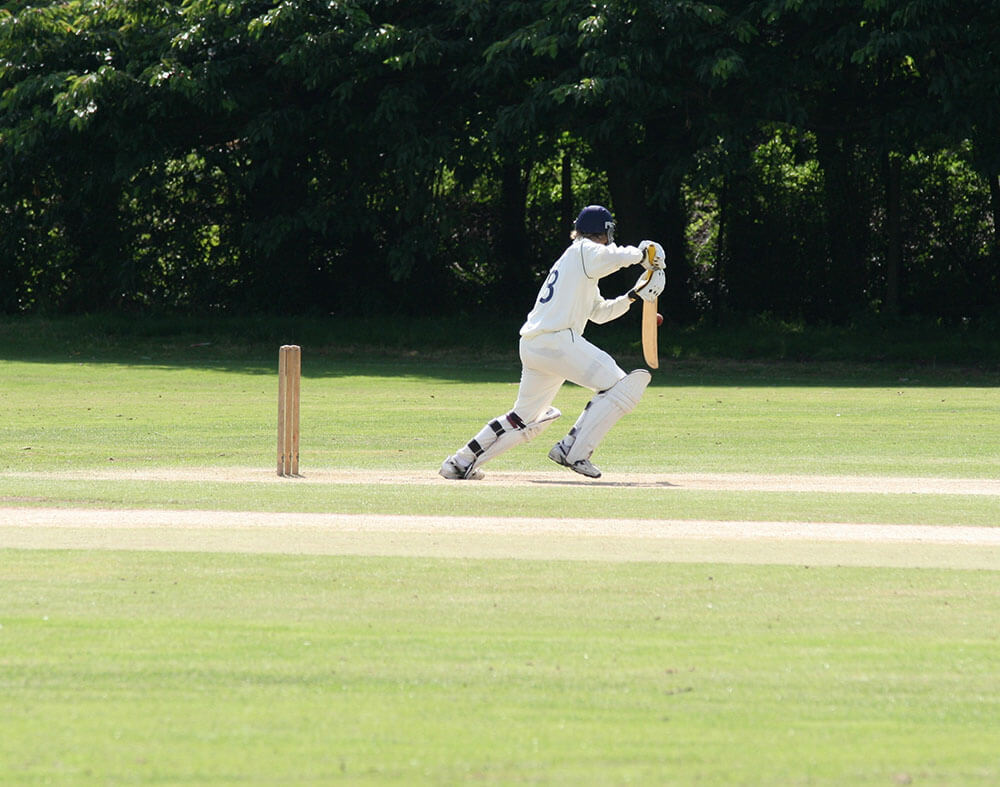 1. Yuvraj Singh, India vs England, Durban, 2007 | 12 balls
India batted first. Yuvraj came to the crease when India's score was 155/3. With Yuvraj on 14 off six balls, Broad came on to bowl the nineteenth over. Yuvraj carted the first ball over cow corner for six. On the second ball, he played a casual flick off the legs and into the crowd behind square leg for six. The third ball disappeared over the extra cover fence for a maximum. Yuvraj added variety by lofting the fourth ball over backward point. On the fifth ball, he went down on his knee to wallop the ball over mid-wicket. The last ball of the over disappeared over wide mid-on. Yuvraj scored thirty-six runs in an over, the first player to accomplish the feat in a T20I game. In the process, he reached fifty in 12 balls, a world record! This innings was a precursor to India's successful title bid in the first ICC World T20.
2. Chris Gayle, Melbourne Renegades vs Adelaide Strikers, Melbourne, 2016 | 12 balls
After Adelaide Strikers had scored 170/5, Gayle opened the innings for Melbourne Renegades and faced Strikers' new ball operator West. After two runs off the second ball, Gayle hit the last four balls for sixes in a wide range from backward square leg to long on. Two overs later, he regained strike to muscle two more sixes, this time off Laughlin, and followed up the shot with a four. Facing the first ball of the next over from Head, he carted a tossed-up delivery over long on to equal Yuvraj's record. Despite Gayle's start, Renegades fell short of the target and lost the match.
3. Hazratullah Zazai, Kabul Zwanan vs Balkh Legends, Sharjah, 2018 | 12 balls
Chasing 245, opener Zazai milked Gulbadin Naib for 20 runs in the second over, with a six and 3 fours. Regaining strike in over four against Mazari, Zazai hit every ball for six, replicating Yuvraj's feat in the 2007 ICC World T20. When Zazai eventually got out, he had made 62 from 17 balls. Sadly, like Gayle's half-century against Adelaide Strikers, Zazai's 12-ball fifty came in a lost cause.
4. Marcus Trescothick, Somerset vs Hampshire, Taunton, 2010 | 13 balls
Chasing 217 to win in a group stage encounter of the England Friend's Provident T20 Cup,  Trescothick smashed Hampshire's bowlers to make 78 off 27 balls to help Somerset to a six-wicket victory with two balls to spare, registering a 13-ball half-century aided by five sixes and five fours, an English T20 record. He had registered 7 fours and 7 sixes by the time his innings ended.
5. Imran Nazir, Sialkot Stallions vs Lahore Eagles, Lahore, 2005 | 14 balls
Though Lahore Eagles chased down the target of 211 set by Sialkot Stallions, the main takeaway from the game was Nazir's 14-ball fifty, including 6 fours and four sixes. Nazir dominated an opening stand of 60, in which his partner, Shahid Yousuf, made just 5.
6. Gerard Brophy, Yorkshire vs Derbyshire, Derby, 2006 | 14 balls
In a gamble, out-of-form keeper Brophy was sent in after Yorkshire had lost a wicket on the first ball.  Brophy got five fours in the rest of the over by Steffan Jones. Graham Wagg went for four more boundaries in the next over and Brophy had 32 off nine balls. Three fours and a two from Graham Welch's next over got Brophy past the fifty mark in 14 balls to help push Yorkshire to 210/3 but sadly, the match was rained out after Derbyshire had batted just 13 balls. Interestingly, Brophy's innings did not feature a single six.
7. Kieran Noema-Barnett, Central Districts vs Otago, Invercargill, 2010 | 14 Balls
In a domestic T20 league game against Otago, left-handed Kieran Noema-Bartnett hammered an unbeaten 57 off just 18 balls, including seven sixes, helping Central Districts to a target of 178 with 15 balls to spare. In the process, Kieran helped himself to four sixes off the fourth over from Darren Stevens.
8. Kieron Pollard, Trinidad & Tobago vs the Leeward Islands, Antigua, 2012 | 14 balls
Batting first, Trinidad and Tobago began well, with an opening stand of 111, before Simmons was out for 54. Barath was joined by Bravo and the pair had added another 21 before Bravo departed. Coming to the crease in the sixteenth over at the fall of Adrian Barath's wicket, Pollard lost no time in registering a 14-ball fifty to help T and T to a score of 211/3 before the Leeward Islands were bowled out for 44 to concede a facile 167-run defeat. Pollard eventually made 57 off 15 balls with 2 fours and 7 sixes.
9. Colin Munro, New Zealand vs Sri Lanka, Auckland, 2016 | 14 balls
Chasing a target of 143 in the second and final match of a series against the touring Sri Lankans, Munro slammed a 14-ball fifty, the second-fastest in T20 internationals. With seven sixes in his unbeaten 50, Munro helped New Zealand achieve the target with 10 overs to spare. Incidentally, the previous record for New Zealand was set in the same match by Martin Guptill. However, ironically enough, that record lasted just five overs. Munro came to the crease with the scoreboard reading 89 for 1. He carted Thisara Perera's second ball over wide long on for six and that was a sign of better things to come. Getting the strike on the second ball of the eighth over, Munro was brutal with Vandersay, hammering him for three sixes in four balls. With a four and another couple of sixes off Chameera, Munro ensured New Zealand's victory.
10. Farhaan Behardien, Titans vs Warriors, East London, 2016 | 14 balls
In a match curtailed by rain to five overs a side, Behardien made 55 off 15 balls with four fours and five sixes to help Titans to a formidable 80/2. The match ended in a thrilling finish as Warriors made 74/2.
Similar articles