10.09.2020,11:09 454 0
Most Wickets in the IPL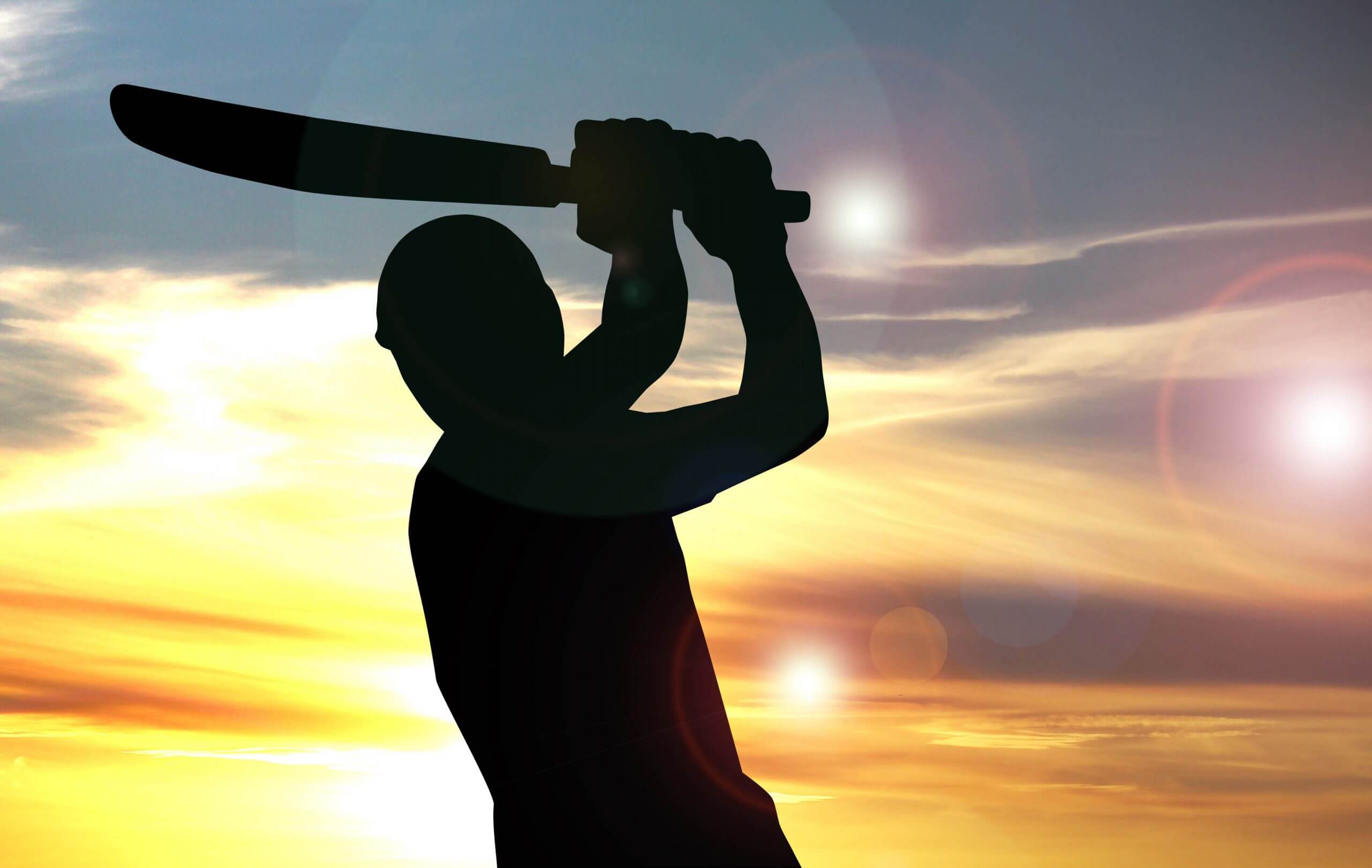 Over the years, bowling has evolved in T20 cricket with the Indian Premier League (IPL) being a big part of it. It is arguably the best T20 league in the world and quite a few bowlers have honed their skills in this cash-rich T20 tournament. In this article, we are going to take a look at the bowlers with the most wickets in the history of the IPL.
Top 10 Bowlers with the Most Wickets in the History of the IPL 
1. Lasith Malinga
There is absolutely no doubt that Lasith Malinga is one of the greatest white-ball bowlers of all time and one of the best to have ever played the IPL. The Sri Lankan ace fast bowler has played just nine seasons (out of 12) and yet, he tops the bowling charts. Playing for Mumbai Indians (MI), Malinga has taken a staggering 170 wickets. He averages 19.80 with the ball and has an economy of 7.14. Add to that the fact that Malinga has not won the Purple Cap even once. Hence, Malinga is truly one of the IPL greats and is placed at the top of the "wicket list".
2. Amit Mishra
Amit Mishra is a very underrated bowler, especially in white-ball cricket. He has constantly churned out wickets and that too at a decent economy rate. He is a veteran of the IPL and has featured in its all 12 seasons. In these 12 seasons, barring 2014 and 2015, Mishra has taken at least 10 wickets in every season of the IPL. Overall, he has picked up 157 wickets in the IPL, which is the most for an Indian player. 97 of those wickets have come while playing for Delhi Capitals (formerly, Daredevils), while 32 and 28 came for Deccan Chargers and Sunrisers Hyderabad respectively.
3. Harbhajan Singh
Harbhajan Singh is third on the list of the most wickets ever taken in the history of the IPL. He has taken 150 wickets from 160 games he has played for two different franchises. First, it was for Mumbai Indians (MI) and now, it is the same for Chennai Super Kings (CSK), he has been one of the consistent performers with the ball over the last 12 years in the IPL. He has a top career economy of 7.05. Between 2008 and 2017, the Punjab off-spinner took 127 wickets while playing for Mumbai Indians and in the last two seasons, he has picked up 23 wickets for CSK.
4. Piyush Chawla
This is a rather surprising name on this list. However, Piyush Chawla has been among the wickets regularly. He may be inconsistent and may go for a few runs but he invariably picks up wickets. He has played 157 matches in the IPL and has 150 wickets to his name at an average of 27.14 and is sharing the third position with Harbhajan Singh.
5. Dwayne Bravo
Here is another overseas pacer included in this list of players with the most wickets in the IPL. Dwayne Bravo is a wily customer and a very good death bowler. In fact, he has been a go-to death bowler for Chennai Super Kings (CSK) for a number of years now. He has played 134 matches in the IPL and has taken 147 wickets which puts him fifth. He has a strike rate of 17.59 but has an economy on the higher side.
6. Bhuvneshwar Kumar
No other Indian fast bowler has picked up more wickets than Bhuvneshwar Kumar in the history of the IPL. He burst onto the IPL in 2011 when he was with the Pune Warriors India (PWI). He took 24 wickets in 31 games across three seasons for them. However, the switch to Sunrisers Hyderabad (SRH) turned things around for him. He became their premier fast bowler and the leader of the pack who was consistently delivering. The Meerut lad won the Purple Cap twice (2016 and 2017) and has been the only bowler to win back-to-back Purple Caps. He has been phenomenal and with his 133 wickets, he is placed sixth.
7. Ravichandran Ashwin
It was back in 2009 when Ravichandran Ashwin made his IPL debut but he played just four games that season. From 2010, though, he became the mainstay for Chennai Super Kings (CSK) until 2015. He was very consistent and was one of the most reliable bowlers with MS Dhoni being able to turn to him at any moment of the game. Ashwin took 90 wickets for CSK. In 2016, he played for Rising Pune Supergiant and picked up just 10 wickets from 14 games. In 2018, the Tamil Nadu off-spinner was picked by Kings XI Punjab (KXIP) and he was the captain for two years as well. Having taken 25 wickets for them, this year, he will feature in the Delhi Capitals lineup.
8. Sunil Narine
After playing eight seasons, Sunil Narine is eighth on the list among the players with the biggest amount of wickets taken in the IPL. He has taken 122 wickets at an economy of 6.68. Ever since he made his debut, Narine has been bamboozling batsmen in the IPL. He has been a huge threat every time he comes on to bowl. In fact, in each of his first three seasons, the West Indian mystery spinner took more than 20 wickets. He even won the Most Valuable Player (MVP) award twice, in 2012 and 2018.
9. Umesh Yadav
Umesh Yadav's name on this list of the most wickets in the IPL might surprise some. However, he has been pretty consistent throughout his IPL career. He might go for a few runs but he also tends to pick wickets. In fact, he is a great powerplay bowler and is a wicket-taker with the new ball. Yadav has played for three teams so far in his 10-year IPL career and has taken 119 wickets. He has an economy of 8.47 but strikes once every 20 deliveries.
10. Ravindra Jadeja
Ravindra Jadeja completes the list of the top 10 wicket-takers in the IPL. The Saurashtra all-rounder started his career with the Rajasthan Royals and played a couple of seasons (2008 and 2009) for them as well as Kochi Tuskers Kerala (KTK) in 2011. However, he didn't bowl a lot for them. It was only when Jadeja moved to Chennai Super Kings (CSK) that he started bowling a lot more. In fact, 79 out of his 108 IPL wickets have come in the six seasons he's played for CSK.
| | | | | | | | | | | | | |
| --- | --- | --- | --- | --- | --- | --- | --- | --- | --- | --- | --- | --- |
| POS | PLAYER | Mat | Inns | Ov | Runs | Wkts | BBI | Avg | Econ | SR | 4w | 5w |
| 1 | LasithMalinga | 122 | 122 | 471.1 | 3366 | 170 | 0 | 19.8 | 7 | 16.62 | 6 | 1 |
| 2 | Amit Mishra | 147 | 147 | 516.5 | 3795 | 157 | 0 | 24.17 | 7 | 19.75 | 3 | 1 |
| 3 | Harbhajan Singh | 160 | 157 | 562.2 | 3967 | 150 | 0 | 26.44 | 7 | 22.49 | 1 | 1 |
| 4 | Piyush Chawla | 157 | 156 | 520.4 | 4072 | 150 | 0 | 27.14 | 8 | 20.82 | 2 | 0 |
| 5 | Dwayne Bravo | 134 | 131 | 431 | 3617 | 147 | 0 | 24.6 | 8 | 17.59 | 2 | 0 |
| 6 | Bhuvneshwar Kumar | 117 | 117 | 435.2 | 3154 | 133 | 0 | 23.71 | 7 | 19.63 | 2 | 1 |
| 7 | Ravichandran Ashwin | 139 | 136 | 487.2 | 3310 | 125 | 0 | 26.48 | 7 | 23.39 | 1 | 0 |
| 8 | Sunil Narine | 110 | 109 | 426.2 | 2845 | 122 | 0 | 23.31 | 7 | 20.96 | 6 | 1 |
| 9 | Umesh Yadav | 119 | 118 | 413.2 | 3496 | 119 | 0 | 29.37 | 8 | 20.84 | 2 | 0 |
| 10 | Ravindra Jadeja | 170 | 142 | 415.5 | 3152 | 108 | 0 | 29.18 | 8 | 23.1 | 3 | 1 |
Similar articles