01.11.2021,16:11 96 0
Shakib Benefitting from Short Run-up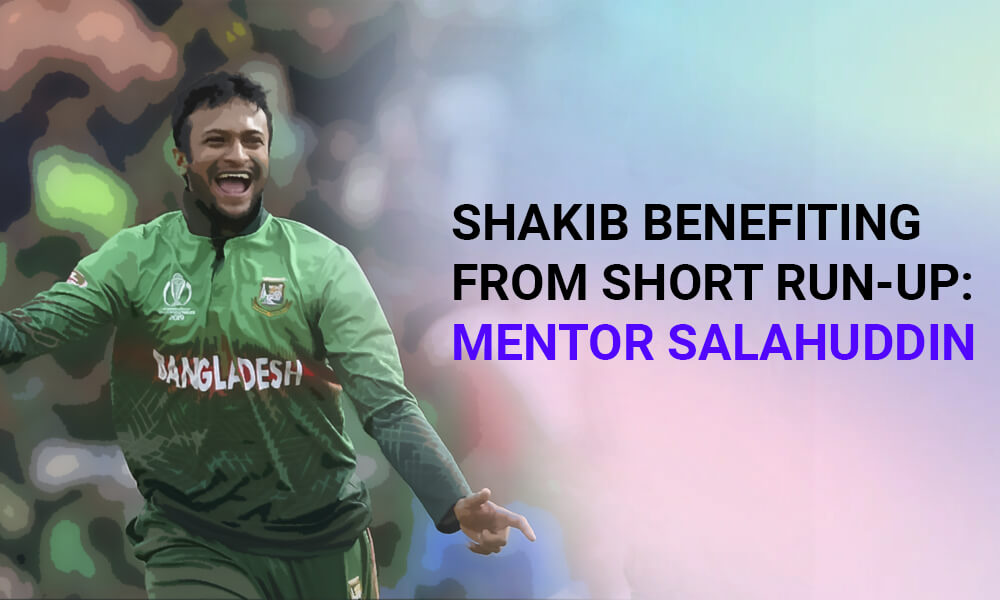 Shakib Al Hasan's mentor Mohammad Salahuddin has said that the Bangladeshi all-rounder's left-arm spin bowling is benefitting considerably from a shorter run-up. Salahuddin says this style of bowling gives his mentee an improvement over his older run-up.
Salahuddin was by Shakib's side during the latter's ICC ban in October 2019 and had arranged for a training regimen for him at Bangladesh Krira Shikkha Protishtan (BKSP) shortly before the cricketer returned to action in January 2021. He also said Shakib went for a short run-up not just during Bangladesh's last home series against New Zealand, but also in the IPL 2021.
According to Salahuddin, this tactic enabled Shakib to increase the amount of spin on the ball and greatly improve the seam positioning.
While going for a short run-up is nothing new for the all-rounder, Salahuddin thinks the former evolved it to perfection during his 2021 IPL matches. He also believes that a shorter run-up is giving Shakib much better balance.
The impact of his presence in Kolkata Knight Riders' playing XI in the last few games of the IPL 2021 was undeniable, adding to the verity of Salahuddin's statement.
Salahuddin added that Shakib's tactic was helping him employ arm balls more effectively and that it also allowed him to generate more power from his legs.
He also said Shakib focusing more on the ball's shape helped increase his drift, and that the strength he was getting from his body's balanced motion accounted for his increased spin in the IPL.
While the increased drift and spin were vital, Salahuddin also added that the pace of Shakib's deliveries had increased greatly, which gave him the boon of more variety. In recent years, speed had been something that his bowling had been lacking.
Elsewhere, a Bangladesh Cricket Board (BCB) executive affirmed that immediately after participating in the IPL final with KKR on October 15, Shakib travelled to Oman. Earlier, BCB said they would be mulling over Shakib's participation in the IPL 2021 final after the 2nd qualifier, which was later sanctioned.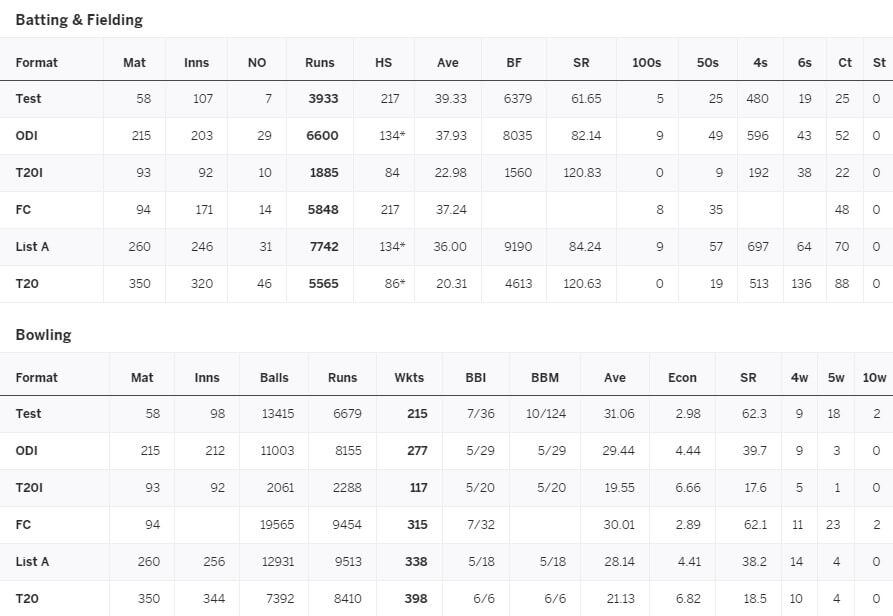 Shakib Al Hasan career statistics (Source)
The executive also stated Shakib would be joining his national team in Oman following the final in time for Bangladesh's qualification matches for the Super 12s of the ICC Men's T20 World Cup 2021.
Similar articles