03.11.2021,15:11 147 0
Sydney Sixers Hero Josh Philippe Yet to Shine for Country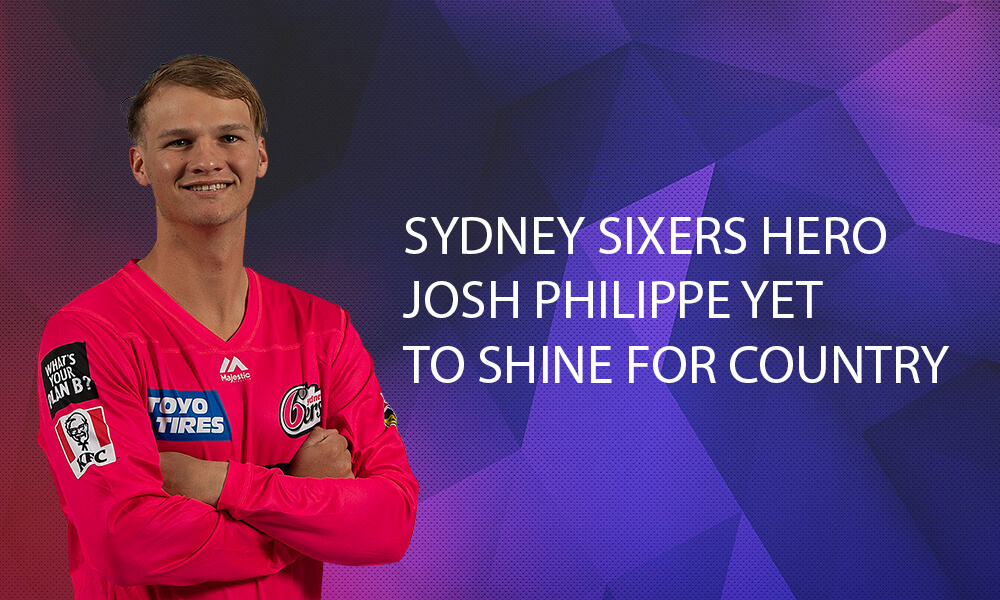 Josh Philippe may not be a household name in cricket, but fans of the Big Bash League will know him as the prolific Sydney Sixers opener who has carried the team to victory again and again.
The 24-year-old keeper-batter averages a solid 32.65 in the BBL and boasts a strike rate of 142.42 from 48 innings in the tournament. With 10 half-centuries falling under a tally of 1306 runs, Philippe seems to be all set for a lengthy and successful career. However, in the international arena, things are far from peachy for the young Aussie.
In T20Is, Philippe averages a measly 13.80 from 10 innings with a high score of 45. In ODIs, 21.66 isn't a much better number given the context. His strike rates in both formats are also far from respectable.
In 2020, Philippe was signed by Royal Challengers Bangalore to try his hand at the Indian Premier League. However, his performance with RCB was pretty poor as he played only 5 matches and made just 78 runs at an average of 19.5. If that sounds dreadful, it's made worse by the fact that his strike rate in the tournament was a pathetic 101.29.
Nevertheless, it's his T20I form that's been the most criticised as he has failed again and again to live up to his full potential.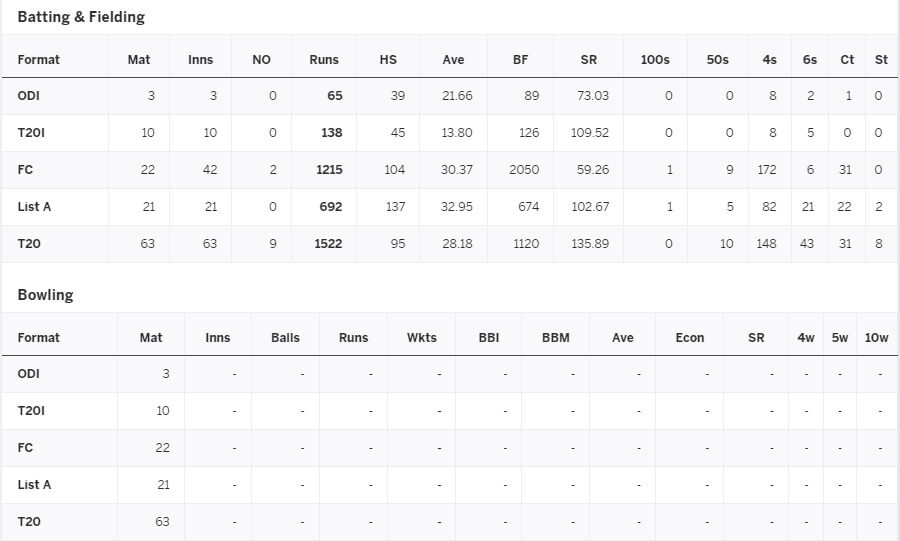 Josh Philippe career statistics (Source)
Australia have lost all three T20I series they played since Philippe's debut, and while one was against New Zealand, the other two were against Bangladesh and the West Indies – two teams they are certainly expected to win against. They had a good start to their T20 World Cup, but at the time of writing, their most recent match was a disastrous loss against England.
Nevertheless, it wouldn't be the most outlandish thing if Philippe finally found form in the international arena. For now, though, he remains an underperformer.
For more assessments of BBL players, log on to criclife.com.
Similar articles