28.08.2020,15:08 935 0
Top 10 Best Wicket-Takers in Ashes Series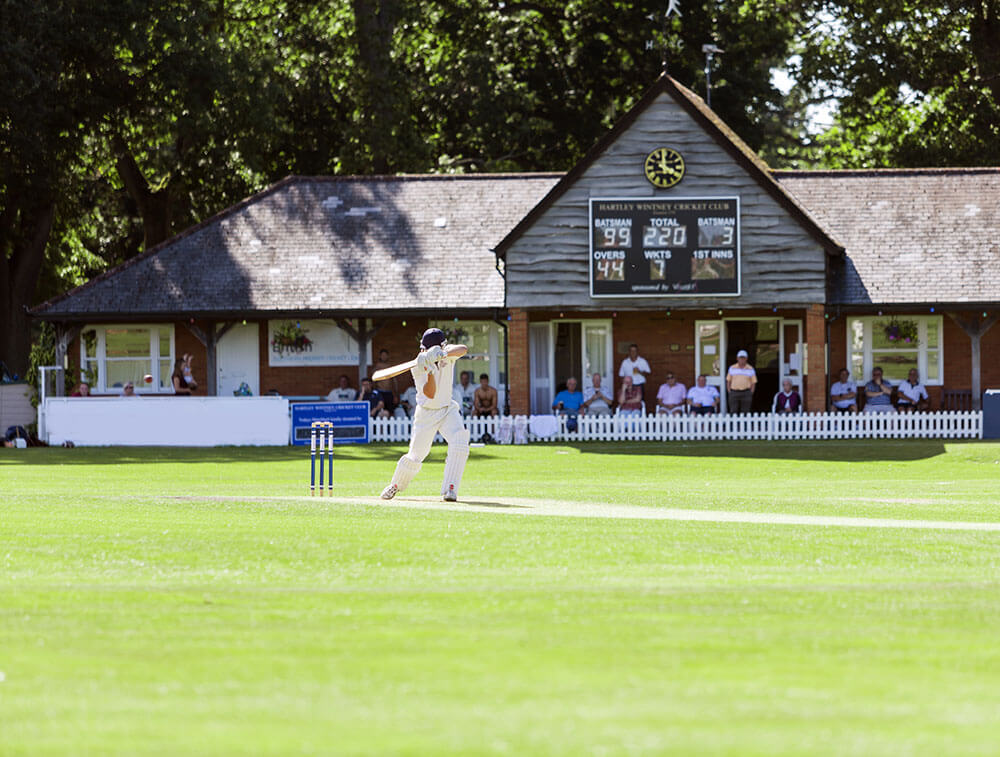 1. Pat Cummins (Australia) – 29 Wickets
Pat Cummins emerged the most successful bowler of all in the Ashes series held in England in 2019. At Edgbaston, Cummins took 3/84, including the wickets of Buttler, Stokes and Broad, to restrict England to a first-innings lead of 90. When England chased 398 in the second knock, Cummins' 4/32 was the assistance Lyons needed to bowl out England for 146. In a drawn game at Lord's, Cummins took 3/61 and 3/38 in the two innings. At Leeds, Cummins (3/23) joined hands with Hazlewood to rout England for 67, giving Australia a first-innings lead of 112. However, his 1/80 could not prevent a historic win by England. At Manchester, Cummins' 3/60 helped Australia get a first-innings lead of 196. Set a target of 383, England were bowled out for 197, thanks in large part to Cummins' 4/43. At the Oval, England batted first and made 294. Cummins took 3/84 but his 2/67 in the second innings could not prevent England from setting a match-winning target of 399. Nevertheless, Cummins, with 29 wickets in the series, had already done enough to underscore why he was considered one of the world's best new ball operators across all formats of the game. 
2. Stuart Broad (England) – 23 Wickets
After Anderson's injury early in the game at Edgbaston Broad fought a lone battle (5/86) but his 1/91 in the second innings was inadequate to prevent an England defeat. He took 4/65 in a drawn match at Lord's but two wickets each at Leeds helped turn the tide for England. Broad took 3/97 and 2/54 in a lost cause at Manchester before a match-winning 4/62 in the second innings at the Oval to help his side level the series.
3. Jofra Archer (England) – 22 Wickets
Archer played his first game at Lord's and though he took 2/59 and 3/32, his main contribution was to bounce Smith out of the next Test. At Leeds, Archer took 6/45 and 2/40 to set up an England victory. However, at Manchester, he returned figures of 0/97 in the face of Australia's 497/8. England lost the match despite his better showing (3/45) in the other innings. At the Oval, Archer's 6/45 in the first innings laid the platform for a series-levelling win.
4. Josh Hazlewood (Australia) – 20 Wickets
Hazlewood did not play in the first Test but made an immediate impact on the match at Lord's, taking 3/58. At Leeds, he did everything but drag Australia across the line with figures of 5/30 and 4/85 in a match that had a thrilling finish. At Manchester, he underscored his importance to the Australian lineup with 4/57 in England's first knock, followed by 2/31 in the second, helping his side achieve a lead in the series. However, he was less impressive at the Oval with 2/76 and 0/57.
5. Nathan Lyon (Australia) – 20 Wickets
After helping Australia take a lead at Edgbaston with figures of 3/112 and 6/49, Lyon was less effective at Lords (3/68 and 0/102). In a less spin-friendly wicket at Leeds, he had returns of 0/89 and 2/51. At Manchester, his figures of 4/57 and 2/31 played a role in Australia's win. However, the Oval witnessed another lacklustre showing of 2/76 and 0/57 from Lyon.
6. Jack Leach (England) – 12 Wickets
Leach missed the first Test at Edgbaston but after returns of 1/19 and 3/37 at Lord's he had a rather poor performance with the ball at Leeds, with just the one wicket. However, he became a legend with the bat to help Stokes craft a famous win. At Manchester, he chipped in with 2/83 and 1/58, snaring Smith in the second outing. Leach's 4/49 did help England level the series at the Oval.
7. Chris Woakes (England) – 10 Wickets
Woakes who was a surprise package in the ICC World Cup won his place in the Ashes squad and did what he was expected to do, chipping in with the odd wicket or two. Though he took only 10 wickets, he got the wickets of top-order batsmen, including Smith on three separate occasions. Khawaja, Head, Wade and Paine were his other victims. Though he was replaced by Overton at Manchester, he returned to the squad at the Oval to celebrate a series-levelling win.
8. Ben Stokes (England) – 8 Wickets
Ben Stokes's contribution with the bat was so crucial to England's fortunes that any wicket he took was worth its weight in gold. His wickets of Head, Wade and Cummins (3/56) in the second outing in the third Test at Leeds was another push in the direction of the victory that he eventually won with the bat.
9. Mitchell Marsh (Australia) – 7 Wickets
Mitchell Marsh was ignored by the Australian think tank during the first four Tests. However, when they decided to select him for the fifth Test, he grabbed the opportunity with both hands to return figures of 5/46 in the first innings at the Oval, including the wickets of Stokes, Bairstow, Curran, Woakes and Leach. Though it helped keep England to a score of 294, Australia themselves failed to capitalise and the match was eventually lost. Marsh got two more wickets in England's second innings to deliver seven in the game.
10. Peter Siddle (Australia) – 7 Wickets
To begin with, Peter Siddle was considered a mystery selection by Cricket Australia. Though he got only seven wickets in the series, his returns of 2/52, including the wickets of Root and Bairstow in the first innings at Edgbaston, went some way towards helping Australia take a series lead in the first game. However, after three wickets in a drawn game at Lord's, Siddle found himself out of the squad at Leeds and Manchester. Though he came back to the playing eleven at the Oval, his figures of 0/61 and 2/52 were less than flattering in a game that England won to level the series.
| | | | | | | | | | | | | | |
| --- | --- | --- | --- | --- | --- | --- | --- | --- | --- | --- | --- | --- | --- |
| Player | Mat | Inns | Overs | Mdns | Runs | Wkts | BBI | BBM | Ave | Econ | SR | 5 | 10 |
| PJ Cummins (AUS) | 5 | 10 | 211.0 | 61 | 569 | 29 | 4/32 | 7/103 | 19.62 | 2.69 | 43.6 | 0 | 0 |
| SCJ Broad (ENG) | 5 | 10 | 175.1 | 29 | 613 | 23 | 5/86 | 6/177 | 26.65 | 3.49 | 45.6 | 1 | 0 |
| JC Archer (ENG) | 4 | 8 | 156.0 | 34 | 446 | 22 | 6/45 | 8/85 | 20.27 | 2.85 | 42.5 | 2 | 0 |
| JR Hazlewood (AUS) | 4 | 8 | 161.2 | 43 | 437 | 20 | 5/30 | 9/115 | 21.85 | 2.70 | 48.4 | 1 | 0 |
| NM Lyon (AUS) | 5 | 10 | 242.3 | 44 | 668 | 20 | 6/49 | 9/161 | 33.40 | 2.75 | 72.7 | 1 | 0 |
| MJ Leach (ENG) | 4 | 7 | 101.4 | 20 | 310 | 12 | 4/49 | 4/56 | 25.83 | 3.04 | 50.8 | 0 | 0 |
| CR Woakes (ENG) | 4 | 8 | 95.0 | 17 | 331 | 10 | 3/58 | 4/104 | 33.10 | 3.48 | 57.0 | 0 | 0 |
| BA Stokes (ENG) | 5 | 7 | 95.1 | 15 | 362 | 8 | 3/56 | 4/101 | 45.25 | 3.80 | 71.3 | 0 | 0 |
| MR Marsh (AUS) | 1 | 2 | 29.2 | 5 | 86 | 7 | 5/46 | 7/86 | 12.28 | 2.93 | 25.1 | 1 | 0 |
| PM Siddle (AUS) | 3 | 6 | 97.0 | 21 | 295 | 7 | 2/52 | 3/102 | 42.14 | 3.04 | 83.1 | 0 | 0 |
| JL Pattinson (AUS) | 2 | 4 | 65.0 | 15 | 167 | 5 | 2/9 | 3/56 | 33.40 | 2.56 | 78.0 | 0 | 0 |
| MA Starc (AUS) | 1 | 2 | 38.0 | 9 | 126 | 4 | 3/80 | 4/126 | 31.50 | 3.31 | 57.0 | 0 | 0 |
| SM Curran (ENG) | 1 | 2 | 25.0 | 9 | 68 | 3 | 3/46 | 3/68 | 22.66 | 2.72 | 50.0 | 0 | 0 |
| JE Root (ENG) | 5 | 4 | 28.0 | 2 | 122 | 3 | 2/26 | 2/26 | 40.66 | 4.35 | 56.0 | 0 | 0 |
| MM Ali (ENG) | 1 | 2 | 42.0 | 4 | 172 | 3 | 2/130 | 3/172 | 57.33 | 4.09 | 84.0 | 0 | 0 |
| C Overton (ENG) | 1 | 2 | 33.5 | 4 | 107 | 2 | 2/85 | 2/107 | 53.50 | 3.16 | 101.5 | 0 | 0 |
| M Labuschagne (AUS) | 4 | 4 | 18.0 | 2 | 56 | 1 | 1/9 | 1/9 | 56.00 | 3.11 | 108.0 | 0 | 0 |
| JM Anderson (ENG) | 1 | 1 | 4.0 | 3 | 1 | 0 | – | – | – | 0.25 | – | 0 | 0 |
| TM Head (AUS) | 4 | 2 | 3.0 | 2 | 7 | 0 | – | – | – | 2.33 | – | 0 | 0 |
| MS Wade (AUS) | 5 | 1 | 1.0 | 0 | 7 | 0 | – | – | – | 7.00 | – | 0 | 0 |
| SPD Smith (AUS) | 4 | 3 | 5.0 | 1 | 15 | 0 | – | – | – | 3.00 | – | 0 | 0 |
| JL Denly (ENG) | 5 | 4 | 21.0 | 5 | 87 | 0 | – | – | – | 4.14 | – | 0 | 0 |
Similar articles