28.08.2020,12:08 518 0
Yuvraj Singh in the IPL 2019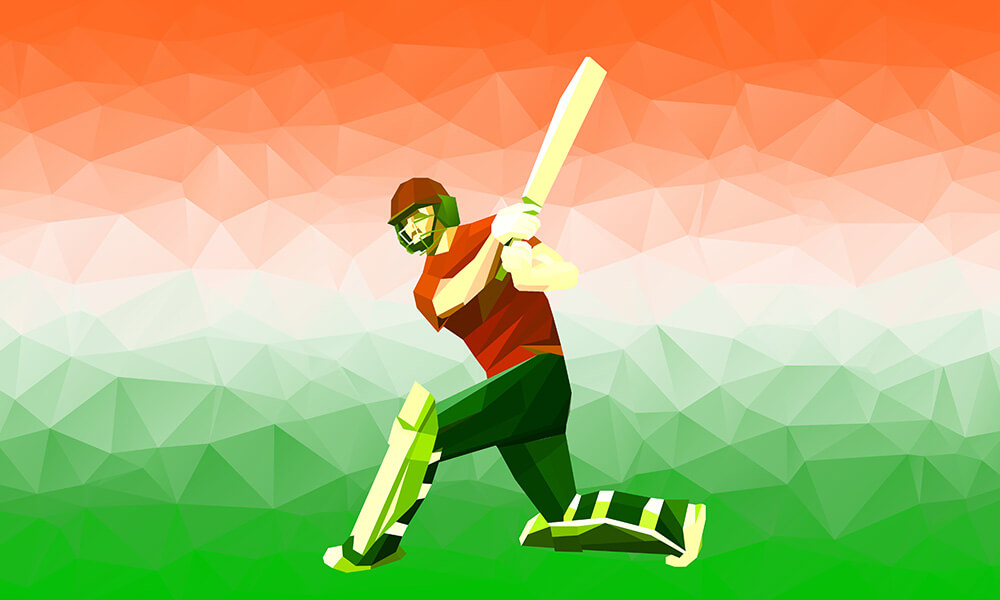 Yuvraj Singh played his last season of the IPL in 2019. It was the end of a long journey that had begun in 2008 with Kings XI Punjab, a team he was representing for three years up to the 2010 season. He was bought by Pune Warriors franchise in the 2011 season. After being diagnosed with cancer, Yuvraj skipped the 2012 season. He was back in action in 2013. In 2014, he was bought in the IPL auction by RCB. In 2015, he represented Delhi Daredevils. Sunrisers bid for Yuvi in 2016 and retained him for the 2017 season as well. He was back with his original franchise, Kings XI Punjab, in 2018. In 2019, Mumbai Indians made him part of their team.
Yuvraj Singh's IPL 2019 Scorecard
Unfortunately for Yuvraj, 2019 was his briefest season in the IPL, with him playing only four games.
Mumbai Indians vs Delhi Capitals
He made his first appearance of the season when MI hosted Delhi Capitals at the Wankhede Stadium in Mumbai. MI won the toss and elected to field first. DC lost an early wicket at the score of 10/1 when Prithvi Shaw was out. After that, their innings progressed very well, despite the fall of regular wickets. Rishabh Pant chose the occasion to play his best innings in the IPL, smashing 78 off 27 balls with 7 sixes and 7 fours. In the process, DC scored over 80 runs in the last five overs to post a daunting score of 213/6.
MI in reply lost quick wickets and when Yuvraj came to the crease were 45 for the loss of 3 wickets in the sixth over, with Rohit Sharma, Suryakumar Yadav and Quinton de Kock back in the pavilion. By the end of the sixth over, the asking rate went up to 12 an over. Yuvraj began quietly, in the company of Pollard, and at the end of the eighth over scored 2 runs off 5 balls with the asking rate climbing. Axar Patel was brought into the attack in the tenth over and Yuvraj saw it as a cue to shift gear. The first ball bowled into his pads was swung by Yuvraj past Dhawan at short fine leg for four. He took a single off the next ball to get Pollard on strike. It was Pollard's turn to find the fence at fine leg. A single off the fourth ball saw Yuvraj back on strike. Axar landed the fifth ball short and wide outside off and Yuvi leathered it over point for six. The last ball was again on the pads and Yuvraj swept it square for four. Twenty runs had come off the tenth over and suddenly, MI were looking much healthier. The asking rate had been brought down marginally to 12.5 and they had two set men at the wicket.
Keemo Paul was handed the ball for the eleventh over. Pollard worked the first ball past square leg for a single. Yuvraj saw the opportunity to free his arms to the next ball outside off and drive it to cover point but missed the ball entirely. Yuvraj punched the next fuller delivery past mid-off for four. A single off the next brought Pollard back on strike. Six runs had come in four balls and MI were beginning to rev the engine. Then a disaster struck. Paul delivered a knuckle ball, fullish and angling in towards off stump, and Pollard played a bit too early to see the ball balloon up for an easy catch at sweeper cover. By the end of the fifteenth over, MI's scorecard read 134/6. Now the asking rate was exactly 16. Yuvi got 15 of those, including two sixes, in the 16th over from Patel. The new man Ben Cutting departed soon after and after 18 overs, MI were staring at a scoring rate of 23 an over. However, with Yuvi out to the first ball of the 19th over, it was all but over. Though MI went on to be bowled out for 176, Yuvraj with 53 off 35 balls was beginning to return to his old self.
Royal Challengers Bangalore vs Mumbai Indians
Mumbai travelled to Bengaluru and got back to winning ways. Batting first, they made 187/8 on the back of useful knocks of 23 by De Kock, 48 by Sharma and 38 by Suryakumar Yadav. Yuvraj came to the crease with the MI score reading 87 for 2 in 10.4 overs when Sharma was out. Exactly three overs later, he also departed but not before making 23 off 12 balls at a strike rate of 191.66 with three sixes. As it turned out, the Mumbai bowlers kept RCB down to 181.5 in their 20 overs and all went well. Having played two matches, Yuvraj was looking very dangerous and he could yet enjoy his best IPL season of all.
Kings XI Punjab vs Mumbai Indians
In the next match, MI travelled to Mohali to take part in a battle with Yuvraj's old team, Kings XI Punjab. Batting first, they mounted a reasonable score of 176/7. Sharma and De Kock gave MI a good start with an opening stand of 51. Yuvraj made 18 off 22 in another promising start but after he perished, holing out to Shami off the bowling of M Ashwin, a regular fall of wickets saw MI scoring about 20 runs fewer than they could have done. In the event, KXIP chased down the target with relative ease.
Mumbai Indians vs Chennai Super Kings
MI took on their traditional rivals at home in Mumbai and piled up 170/5 on a two-paced wicket thanks to Suryakumar Yadav's 59 off 43 balls. This was a great opportunity for Yuvraj to find his feet in the company of the in-form Yadav. But it was not meant to be. Yuvraj became the lone victim of Imran Tahir and although MI went on to win the game, riding on Hardik Pandya's all-round skills, Yuvraj's 4 runs off six balls did little to inspire confidence.
End of an Era
Thus, Yuvraj's IPL career ended as he did not play any more matches that season. He finished the 2019 season with 98 runs in 4 matches at 24.50 with one 50 and a strike rate of 130.66 with 7 fours and 6 sixes. His overall IPL performance reflected 2750 runs made in 132 matches at 24.77 with 13 fifties and a strike rate of 129.71, including 217 fours and 149 sixes.
Similar articles