07.10.2020,15:10 368 0
Top 10 Richest Cricket Players in the World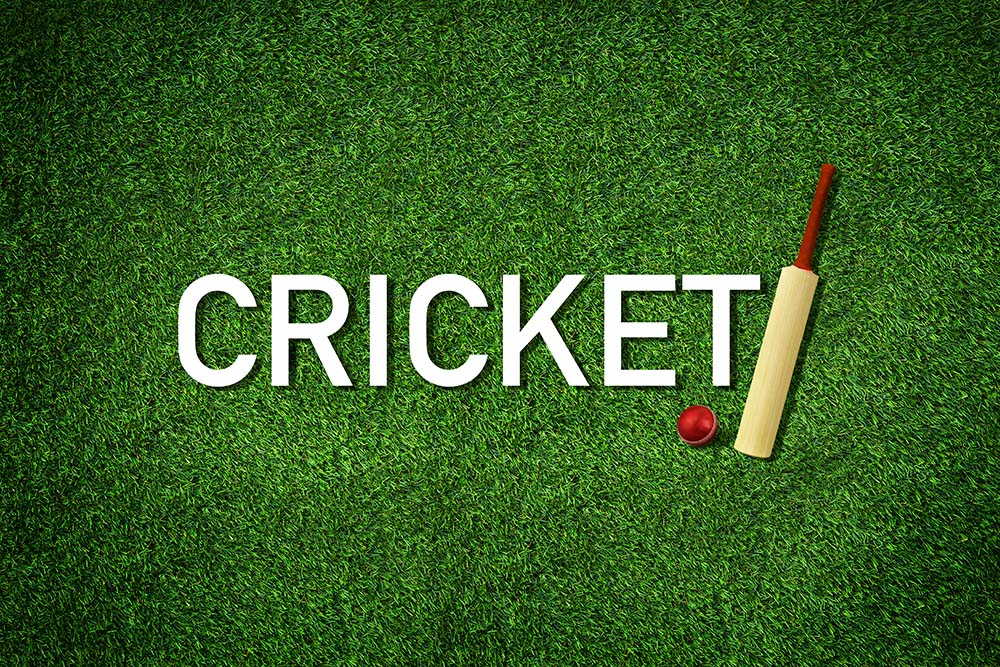 In this article, we are going to take a closer look at the top 10 richest cricketers, find out the source of their wealth and pay attention to their successful careers that were the key to their fortunes. The record these players established on the field of play contributed to making them legends of the game and commercial brands in their own rights.
1. Sachin Tendulkar
Indian legend Sachin Tendulkar's net worth is approximately $170 million. He owes his wealth to commercial endorsements of plenty of global brands including Pepsi, BMW, VISA, Britannia and Phillips among others. His annual earnings from such endorsements are said to be approximately $18 million a year. He began building his wealth in 2001 when he became the brand ambassador of MRF with a deal worth about $14 million. He also has a lucrative IPL contract as a mentor of Mumbai Indians. He co-owns the Pro Kabaddi League team called Thalaivas. Tendulkar's rise in the 90s generated so much money through cricket viewership both at grounds and on television that it helped BCCI become debt-free. Tendulkar's records in cricket are the stuff of legend. He owns virtually every batting record, including the most runs and centuries in Tests as well as in ODIs. He is the only player with 100 international centuries and the first to score a double ton in ODIs. His prolific batting records have made him a cult figure among Indian fans who treat him as the 'god of cricket,' the reason why Tendulkar could easily fill up stadiums and BCCI's coffers. Sachin played international cricket for 24 years, setting a world record for the longest international cricket career. He had the most century partnerships (38) with any player (Saurav Ganguly), including 12 in Tests and 26 in ODIs. The pair also established a world record for the most partnership runs (8227) in international cricket — the next best was less than 6000. In the 1990s, Tendulkar made 8571 ODI runs, establishing a world record for the most ODI runs in a decade. He made 24 centuries during that period. Tendulkar won the most Man of the Match awards (62) in ODI cricket, a world record. He also won 14 ODI Man of the Series awards, another world record. He won 14 Man of the Match awards in Test cricket, more than any other Indian.
2. MS Dhoni
India's MS Dhoni's net worth is estimated to be in the region of $111 million. He is reported to earn in excess of $18 million from commercial endorsements alone. As skipper of a successful IPL franchise, Chennai Super Kings, Dhoni earns about $20 million a year. His commercial endorsements include contracts with global brands such as Orient, Colgate, Lays, Sony Bravia, Reebok, Boost and Gulf Oil among others. He owns a fashion brand called "Se7en". Dhoni also co-owns sports teams: Ranchi Rays, Mahi Racing Team India and Chennaiyin FC. Like Sachin Tendulkar, Dhoni has earned tremendous popularity among Indian fans thanks to his brilliant record as a player as well as captain of India. His successful performance at the helm of the Indian team helped the nation win two Asia Cup titles in addition to an ICC Champions Trophy title, the World T20 in 2007 and the ICC World Cup in 2011. To mention just a few records that helped make Dhoni the brand he became, his score of 183 in an ODI against Sri Lanka in 2005 has been the highest ODI score made by a wicket-keeper and the second-highest score in the 2nd innings of an ODI. He has a plus-50 average in ODIs, an accomplishment that only a handful of cricketers can boast. He registered the most wins for an Indian captain in ODIs and T20Is. He also led India to the most back-to-back wins in ODIs. He is the only international captain to have accomplished the combination of number one ranking in Tests, a Champions Trophy win, an ICC World Cup win and a World T20 win. He remains the only person to be named the ICC ODI Player of the Year on two separate occasions, achieving the feat in 2008 and 2009. Dhoni has registered the most stumpings (123) in ODI cricket, 24 ahead of the next best figure of 99. He has recorded the most dismissals (91) as a keeper in T20Is. With 10773 runs, he is the second-highest run-getter in ODIs as a wicket-keeping batsman. He has skippered India in 72 T20Is, a world record. Dhoni is the only player to score two centuries while batting at number seven or lower in the order. In the IPL, Chennai Super Kings owe their success to Dhoni's brilliant captaincy that has made the franchise arguably the most consistently successful squad of the competition: CSK have entered the playoffs in every season they have played in the IPL. They have also entered the final on 8 occasions in 10 seasons played, winning three titles in the process.
3. Virat Kohli
India skipper Virat Kohli has an estimated net worth of about $92 million. His brand endorsements fetch him about $20 million a year, including international brands such as Audi, Pepsi, Google, Manyavar, Too Yumm, Tissot and Colgate among others. He has signed a bat endorsement deal for eight years with MRF valued at $15 million. He has the most lucrative IPL contract among all players with the IPL franchise Royal Challengers Bangalore. Kohli has recently become the brand ambassador of Uber. His assets include fashion brands Wrogn and One8, as well as the ISL franchise football team called FC Goa. At a relatively young age, Virat Kohli has established himself as the world's best batsman across formats. If anybody could erase Sachin Tendulkar's aggregate records, Kohli appears the most likely to do so. When Virat showed great passion for the game in his childhood, his father sent him to a cricket academy where under the watchful eye of his coach, Mr. Sharma, the young boy developed his talent. Providence helped Kohli break into the Indian team. He made his ODI debut against Sri Lanka as an opener in 2008 when both of India's regular openers were injured and helped India to win his debut series. His Test debut also happened under similar circumstances when Shikhar Dhawan's absence caused by an injury allowed Kohli to make his debut against the West Indies in 2011. In his decade in international cricket, Kohli has registered a host of records and appears set to make many more. To mention just a few, Kohli made a century on his world cup debut, the only Indian to achieve the feat. He has made the fastest ODI hundred ever scored by an Indian, achieving it in just 52 balls. He was the fastest of all players to reach 19000 international runs.
4. Ricky Ponting
Former Australian skipper Ricky Ponting is reported to have a net worth of about $65 million (source: entrepreneur.com). He began to build his wealth from his earnings when he played for Cricket Australia. In recent years, he has had lucrative contracts both as a player and coach with Mumbai Indians and currently as a head coach of Delhi Capitals. His commercial endorsements earn Ponting in excess of $4 million annually. Ponting's commercial deals include such international brands as Kookaburra Bats, Rexona, Pura Milk, Adidas and Valvoline among others. He has also enjoyed a post-retirement career as a commentator for Channel 9. He is one of the most successful batsmen and captains in the history of cricket. As captain of Australia, he led them to two ODI world cup wins, becoming the second captain after West Indian Clive Lloyd to achieve the feat. Among his many accomplishments in international cricket, Ponting established a record for the most runs scored by an ODI batsman at number three in the batting order. He was the first to score a century against every Test-playing nation. To date, he has been the only cricketer involved in 100 Test victories. As a batsman, he made over 2500 international runs in a calendar year on two separate occasions. He got centuries in both innings of his 100th Test. He was the only player to score more than seven Test tons against three separate countries. As captain, he had 217 international victories, including 165 in ODIs and 48 in Tests. He captained 29 world cup matches, winning 26 of them and losing only 2. He set a record for the most consecutive world cup wins (24); the next best was 9, by Dhoni and Lloyd. Ponting scored the most sixes (123) as an ODI captain; the next best was 117 by Dhoni. Ponting was also a brilliant fielder and holds the record for most catches taken in world cups. However, arguably his most incredible record as a fielder was the highest number of direct hits (run outs). With Ponting's 80, the record seems unlikely to be broken.
5. Brian Lara
West Indian Brian Lara has a reported net worth of about $60 million. He made his fortune mainly through endorsements of brands such as Angostura's LLB and Bmobile telecommunications. Lara has a series of six cricket video games named after him. Lara has been one of the greatest batsmen of the modern era. With a high backlift and graceful stroke play, he was considered one of the most watchable batsmen at the crease. He had a voracious appetite for huge innings. Once he got set, he was loath to give away his wicket. His Test innings of 375 and 400 not out – a world record for the highest individual Test score  – is evidence of his tenacity as is his world record first-class score of 501 not out. His record highest individual scores are unlikely to be ever broken and could prove to be Lara's legacy to cricket. He was equally adept against pace and spin. A child prodigy, Lara demonstrated his great talent at the age of six, prompting his father to enroll him for cricket coaching. His early exposure to coaching accounted for Lara's technical prowess with the bat. He advertised his wares to the world at large with a masterly unbeaten 277 against Australia in Sydney in 1993. (Lara is said to have named his first daughter, Sydney, in memory of the innings.)
6. Shane Warne
Australian leg spinner Shane Warne has an estimated net worth of about $50 million. Warne had a lucrative contract with Cricket Australia during his playing days. Since his retirement, he has earned from his contracts as a player and coach with the IPL franchise of Rajasthan Royals, whose co-owner he is currently. He has also earned sizeable sums from endorsements of brands such as Victoria Bitter and Pepsi among others. Shane is also employed as a cricket commentator with the Nine Network. One of the most popular players in Australia and across the world, during his playing days, Warne along with McGrath was a member of one of the most successful bowling units in the history of cricket. During Warne's career, Australia established themselves as the number one side in Tests and ODIs alike. Some of Warne's records in cricket make interesting reading. He has taken the most international wickets (96) in a calendar year. He is one of the only two players to take over 700 wickets in Test cricket. He was also a great fielder and took 205 catches in Tests and ODIs. To add to his Test wickets, Warne also took 293 ODI wickets, making it to a total of over a thousand international scalps. After Warne's departure, Australia have never enjoyed the same kind of dominance again. When he became a member of the IPL franchise, Rajasthan Royals, in the inaugural 2008 season, Warne proved his value as a mentor for young players. On his watch, Rajasthan Royals became unlikely winners of the IPL in the first season, upsetting the much-fancied Chennai Super Kings in the final. Warne has since continued his association with Rajasthan Royals, becoming the head coach of the franchise that he currently co-owns.
7. Virender Sehwag
Former India player Virendra Sehwag has a reported net worth of about $40 million (source: Forbes). He began to build wealth from his earnings from BCCI when he played for India internationally. Since then, his income has been coming from commercial endorsements, including brands such as Hero Honda, Reebok, Samsung Mobiles, Boost, Adidas and Karbonn Mobiles. His gainings from endorsements are estimated to be in excess of $4 million a year. Sehwag is reported to have said in an interview that he earns $3 million from his social media twitter account every year. He also owns an educational institution in Haryana named after him as Sehwag International School. Among his assets is a sprawling house in an expensive neighborhood called Hauz Khas, in Delhi. During his playing days, Sehwag earned a reputation for explosive batting as a Test opener, reaching a Test ton on more than one occasion with a six. In the process, he destroyed the conventional notion that a Test batsman had to spend time at the crease in order to gauge the nature of the wicket before playing his shots. He became the first Indian batsman to score a triple century in Tests and later joined an exclusive club of players with two 300-plus innings. (He made 309 against Pakistan in Multan in 2004. Five years later, Sehwag scored 319 against South Africa in Chennai, India.) He also made a double century in ODIs, following in the footsteps of his former opening partner, Sachin Tendulkar. Most interestingly, Sehwag made more centuries than half-centuries in Test cricket.
8. Jacques Kallis
Former South African all-rounder Jacques Kallis has a net worth in the region of $35 million. He has a lucrative contract as a batting consultant with the IPL franchise Kolkata Knight Riders. As a player, Kallis was a part of the KKR team that won the IPL in 2012. He also has a lucrative contract with Sydney Thunders, a franchise in the Big Bash League, as well as Trinidad and Tobago Red Steel. He has several commercial endorsement contracts, including one with Advanced Hair Studio India of which he is a brand ambassador. He has also endorsed Slazenger, a sports brand. During his playing days, Kallis could have walked into any international side on the strength of either his batting or his bowling. He scored more than 10000 runs and took over 250 wickets. He accomplished the feat in Tests as well as in ODIs, becoming the only player to have done so. He was also a brilliant fielder and took over 300 international catches. He was named Wisden Player of the Year in 2013, a year before he retired from international cricket. When he gave up the game, he had 45 Test centuries, second only to India's Sachin Tendulkar. Among the records he set, Kallis scored the fastest Test half-century in 2004, reaching the 50-mark in only 24 balls. He also became the only batsman to score 150 in his 150th Test match. Kallis scored a ton in his last Test match, one of few players to achieve the feat. After Kallis's retirement, the cricket board of South Africa appointed him coach of the national team.
9. Yuvraj Singh
India's Yuvraj Singh has a reported net worth in the region of $35 million. He began building his wealth with his contract with BCCI, the world's richest cricket board, during his playing days for India. Since his retirement, he has earned lucrative contracts with T20 leagues, including IPL franchises such as Kings XI Punjab and Mumbai Indians, Maratha Arabians and Toronto Nationals. He has also earned a steady flow of income from endorsing such top brands as Cadbury, Puma, Whirlpool, Reebok, Royal Mega Stag, LG and Pepsi among others. Yuvraj was a naturally talented sportsman in his youth. He also played tennis and won medals for roller skating. He made his ODI debut for India in 2000 in the ICC Knock Out tournament against Kenya. After a poor showing in his first game, Yuvraj went on to score 84 off 80 balls against Australia in the quarterfinal and followed it up with 41 against South Africa in the semifinal. He boosted his reputation as a match-winning batsman when, in the company of Md Kaif, he led a successful ODI chase of 326 against England in 2002. Later, in 2007, he became the first player to score 36 runs in a six-ball over in an international match when he achieved the feat against Stuart Broad of England in the World T20 that year. He played a major role in another World Cup title for India when India rode Yuvraj's all-round performances in the ICC World Cup in 2015 to win the title. A successful battle against cancer within a year from that triumph further endeared Yuvraj to his fans.
10. Shane Watson
Australian all-rounder Shane Watson's net worth is estimated at $30 million. Apart from the contractual income from Cricket Australia during his cricketing career, Watson has had a lucrative career in the IPL. In fact, for five consecutive years from 2011 to 2015, he was the highest-paid overseas player in the IPL. Watson decided at the age of 12 that he wanted to become a professional cricketer. His cricketing ambition received a boost when he got a cricket scholarship in 2000. He made his ODI debut for Australia in 2002. After a mediocre start to his career, the turning point came with his brilliant performances in the Champions Trophy tournament in 2006. In 2005, he was named Australia's Player of the Year and in the same year, he made his Test debut against Pakistan. Another brilliant showing in the Champions Trophy in 2009 cemented his reputation as a valuable member of the Australian squad. He went on to skipper Australia in all three formats of the game. He scored the fastest 150 in ODIs. He was the fastest of Australian batsmen to reach 5000 ODI runs. He was the only Australian to top the world T20I rankings in both batting and bowling. He retired from international cricket in 2016.
Similar articles