24.11.2021,16:11 92 0
2nd T20I: India Aim to Bag Series Against New Zealand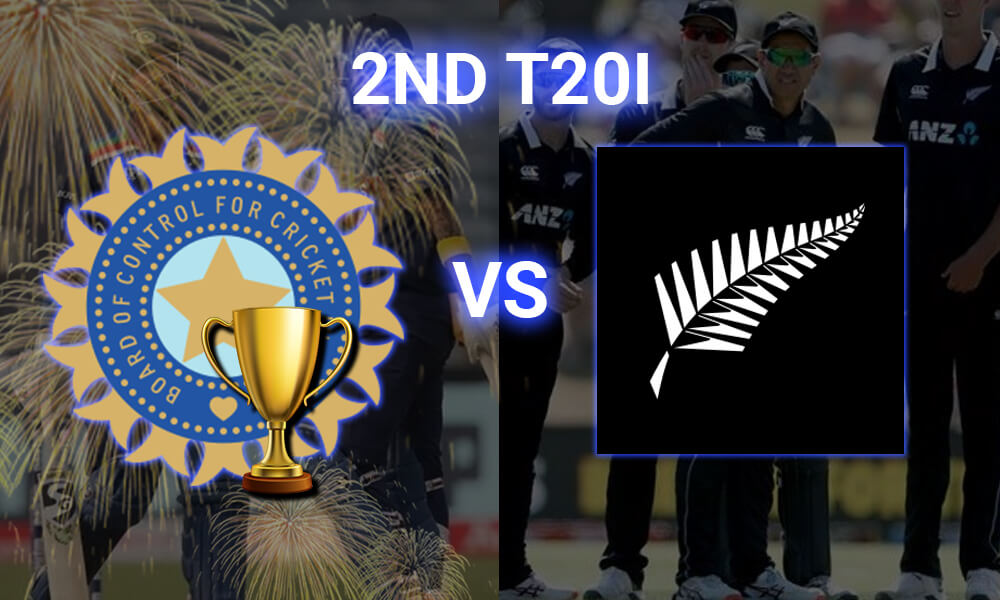 The old adage says that morning shows the day. The first T20 match of Team India, under the new regime of Rahul Dravid as the head coach and Rohit Sharma as the skipper, has shown a glimpse of what is in store for Indian cricket. But it is still too early to think of the future of the new leadership.
Starting the journey with a victory, even though it's a hard-fought one, bears well on a team at any time, particularly after breaking a losing streak across all formats against the Kiwis. Moving forward, the new Men in Blue are going to settle the debate about their performance in the second T20 match of the three-match series in Ranchi.
Winning the series here gets them the luxury of testing out the bench in their last match played at the Eden Garden. There is no doubt that now the think-tank, led by the calm and calculative Dravid, will work on ironing out the creases. It was not easy to win at the Sawai Mansingh Stadium. In fact, everyone held their breath in the final two overs of the match. According to cric-life.com, this would not have happened if the middle overs had shown a bit more strength.
Nevertheless, Ashwin, who is back in the game after a four-year break, and Bhuvneshwar Kumar, who was excellent with the ball, were a big relief. Offering them ample support was captain Rohit Sharma and Man of the Match Suryakumar Yadav.
This time, under the leadership of Tim Southee and with the confidence of high scorer Guptill, New Zealand will try to correct their previous wrong moves.
The fact that they were the runners-up in the recently concluded T20 Cricket World Cup will also give them the necessary boost in spirit.
The new leadership is not likely to needlessly tinker with the winning combo when the team takes the field at the prestigious JSCA International Stadium, even though they are committed to offering the squad a long rope and assurances of letting them play free in the match.
Mohammed Siraj might be a doubtful starter due to his torn left webbing issue in the first cricket match. New captain Rohit may have missed out a trick by not handing over the ball to debutant all-rounder Venkatesh Iyer in the last match, particularly when Deepak Chahar and Siraj kept struggling in the middle over. Dravid would do well in mentioning this in his notebook that he was writing on in the first T20 match.
Similar articles