05.08.2020,14:08 784 0
Tennis Ball Cricket Rules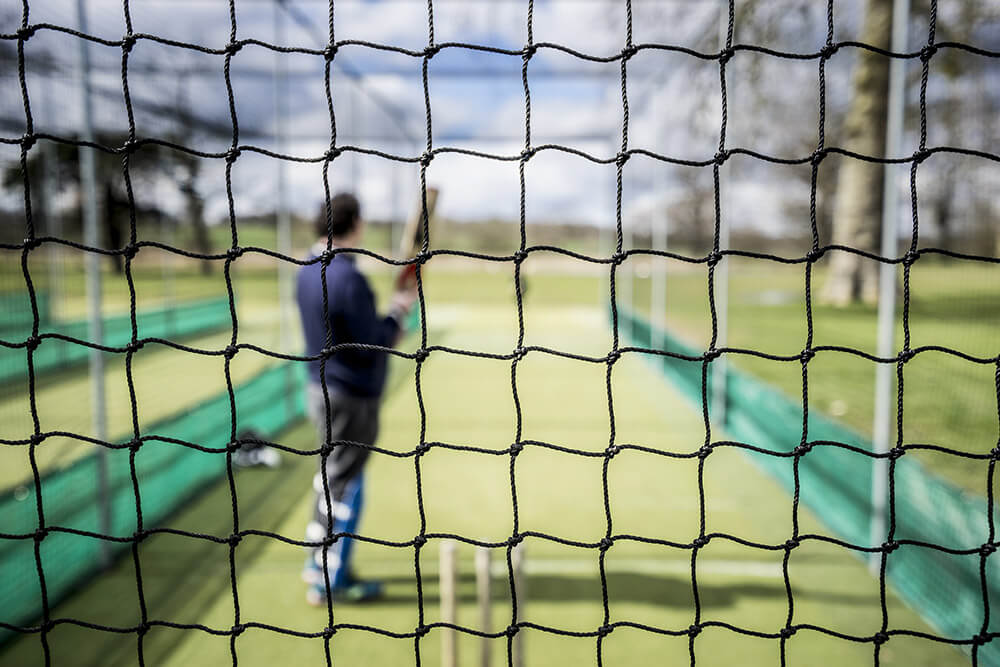 Tennis ball cricket as its name implies is simply cricket played with a soft ball as opposed to a leather ball. Tennis ball cricket was an innovation that originated in the Indian subcontinent and was driven by necessity. Unlike a game of football, formal cricket requires a lot of expensive equipment. Followers of the game want to play it but either cannot afford the equipment needed for a conventional game of cricket or wish to play a simpler version of the game as a form of recreation that does not involve the same risk of injury as a game played with a hard ball.
Gully Cricket vs Tennis Ball Cricket
For the purpose of this article, we have differentiated between gully cricket and tennis ball cricket. Gully cricket can also be played with a tennis ball rather than a leather ball. However, where gully cricket is different from tennis ball cricket, as seen by the author of this article, is in the location and scope of the game. Therefore, gully cricket is simply a version of the game that can be played anywhere and everywhere by anyone at any time, while we see tennis ball cricket as a substitute for the leather ball game.
Tennis Ball Cricket is More Than Meets the Eye
Thus, in keeping with our definition, tennis ball cricket is likely to be played by an office-goer at a weekend as a simulation of a professional limited-overs game of cricket. Having said that, tennis ball cricket is credited with producing some of the best leather ball professional cricketers the world has seen. Are you, for instance, aware that Sachin Tendulkar honed his game playing tennis ball cricket? So did Wasim Akram. In more recent times, we have seen batsmen struggling to negotiate the deadly yorkers bowled by Indian new-ball bowler Jasprit Bumrah. Guess what?! Bumrah says he owes it to tennis ball cricket!
Common Rules
To begin with, tennis ball cricket is also a form of cricket that is played using standard cricket rules. There is absolutely no difference as to the 42 Laws of Cricket defining runs, wickets, innings and so on. However, any changes in the rules will be driven by limitations relating to the space available for playing and the nature of the equipment, among other things.
Dimensions of the Pitch
While the standard length of a cricket pitch, according to the Laws of Cricket, is 22 yards, in tennis ball cricket, a shorter length of 15 to 20 yards is preferred. The softer ball used is the main reason for preferring a shorter pitch to play tennis ball cricket on. A tennis ball bowler who bowls on a 22-yard pitch is likely to struggle to control the ball in a way he would do it with a leather ball. It is not possible to generate the same kind of pace with a tennis ball.  As a result, the batsman in a tennis ball cricket game is likely to enjoy undue advantage if the length of the pitch were 22 yards. Shortening the length of the pitch will allow the bowler to generate better pace and somewhat even out the battle between bat and ball.
Protective Equipment
Even though tennis ball cricket is unlikely to cause any life-threatening injury, there is still a need for some protection, especially if you wish to attend office on Monday without suffering any loss of physical efficiency. Thus, helmets, groin guards, upper body protectors, batting gloves and wicket keeping gloves are understandably permitted in a game of tennis ball cricket. However, pads are not. There is no risk of fracturing your leg because it got hit by a tennis ball. Helmets can be lightweight, ensuring that they don't hinder vision or movement. Likewise, gloves should be comfortable and functional.
Bats
The recommended dimensions of bats for use in tennis ball cricket are smaller than of those used in leather ball cricket. The maximum length recommended is 38 inches, while the breadth is expected to be less than four inches. The reason is not difficult to see. As we have already explained, it is harder for a bowler to generate pace with a tennis ball than with a leather ball. Thus, a batsman in tennis ball cricket has more time to negotiate a ball delivered by a bowler than a batsman in a leather ball game. Thus, allowing the use of a big bat in a tennis ball cricket match is equivalent to skewing the game further in favour of batsmen. A thinner bat will require better judgment from a batsman, somewhat increasing the chances of an edged catch.
Balls
While we call the game by the term "tennis ball cricket," the ball used in this game is not exactly the one you could play a game of tennis with. Instead, it is a version of a tennis ball engineered to suit a game of cricket. It is a bit harder than a conventional tennis ball to prevent excessive swing and possibly to allow the bowler a little more control. Tennis ball cricket is not to be confused with tape ball cricket. As opposed to tennis ball cricket, which is popular in India, tape ball cricket is popular in Pakistan. In tape ball cricket, a rubber ball is tightly wrapped with electric insulation tape. This is done in order to reduce the bounce of the ball. The ball used in tennis ball cricket in India bounces much more.
Number of Overs
As mentioned earlier, tennis ball cricket is often played on a Sunday in a limited-overs format. While one day cricket played with a leather ball is a fifty-overs-a-side event, tennis ball cricket can vary from six to 25 overs a side, with the length of overs being the same (six balls).
Number of Players
There is no change in the number of players allowed in a team playing a tennis ball cricket match. A side can have twelve players with no more than eleven to bat or bowl. Moreover, no more than eleven players can be on the field of play at any point in the match. In other words, the twelfth player will literally be a "twelfth man."
Similar articles