10.07.2020,20:07 444 0
Captaincy and Leadership in Cricket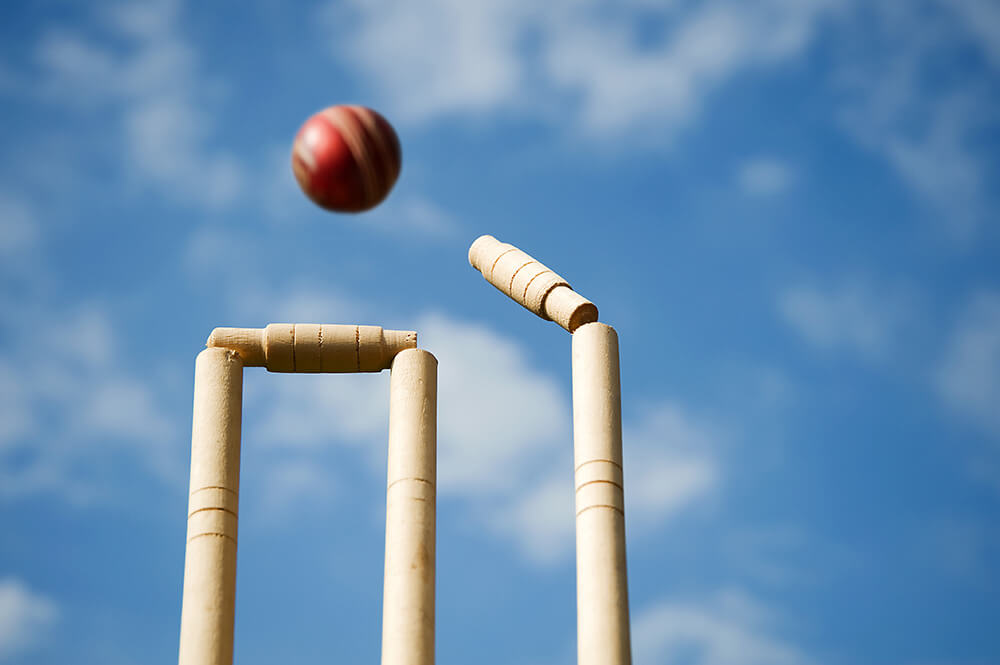 The subject of captaincy in cricket is akin to a management lesson. If you can lead a cricket team successfully, then you will probably be able to lead people in almost any circumstances in life. Captaincy and leadership in cricket are all about managing people and getting the best out of them on the field. It would certainly help if a team leader is a psychologist, professional or otherwise. Mike Brearley, for instance, one of the most successful international cricket captains, pursued a post-cricket career as a psychoanalyst and went on to serve as President of the British Psychoanalyst Society from 2008 to 2010.
How to do Captaincy in Cricket
Lead from the front
Good cricket captaincy requires you to lead from the front – any captain must himself be a great performer. To begin with, his team should first consider him a talented player. Ironically, Mike Brearley,  mentioned above, did not always satisfy this requirement but he was an exception to the rule. Talking about the modern-day game, Virat Kohli is the first name that comes to mind. A phenomenal batsman, Kohli is exceptionally consistent and sets an example for other players to follow. A brilliantly consistent performer like Kohli can demand excellent performance from his players without being misunderstood. He can also take tough decisions by sacking players who fail to live up to his expectations.
Cultivate trust and respect of your teammates
Effective cricket leadership requires a skipper to get his teammates to trust him implicitly. A captain can accomplish this by giving 100% on the field of play and by backing his players through good and bad times. When a player knows that his captain will stand up for him no matter what, such player is likely to respect the skipper and do his best on the skipper's watch.
Be Transparent in Communication
Great cricket captaincy skills can be developed when being transparent in communication and behaviour to ensure the loyalty of players under your command. There have been examples in international cricket when poor communication on the part of the team management caused a player to lose faith in his leader. Consequently, the player began to perform badly and hurt both his team and his own career prospects. One of the examples demonstrating it happening is that of Maninder Singh, a successful off-spinner who served India during the 1980s. When Ajit Wadekar became the manager of the team, Maninder and Wadekar did not get along with each other. In an interview, Maninder said that Wadekar would often pass rude comments whenever he saw the spinner. As cricket fans may recall, Maninder suffered a sudden loss of confidence in his bowling ability and his cricket career ended prematurely. The situation could have been avoided if the then Indian captain Azharuddin had asserted himself and defused the situation.
Captaincy Tactics in Cricket
Successful captains in international cricket have shown an ability to think out of the box and adapt tactics to ensure victory and to keep team morale high. There are several brilliant examples that come to mind.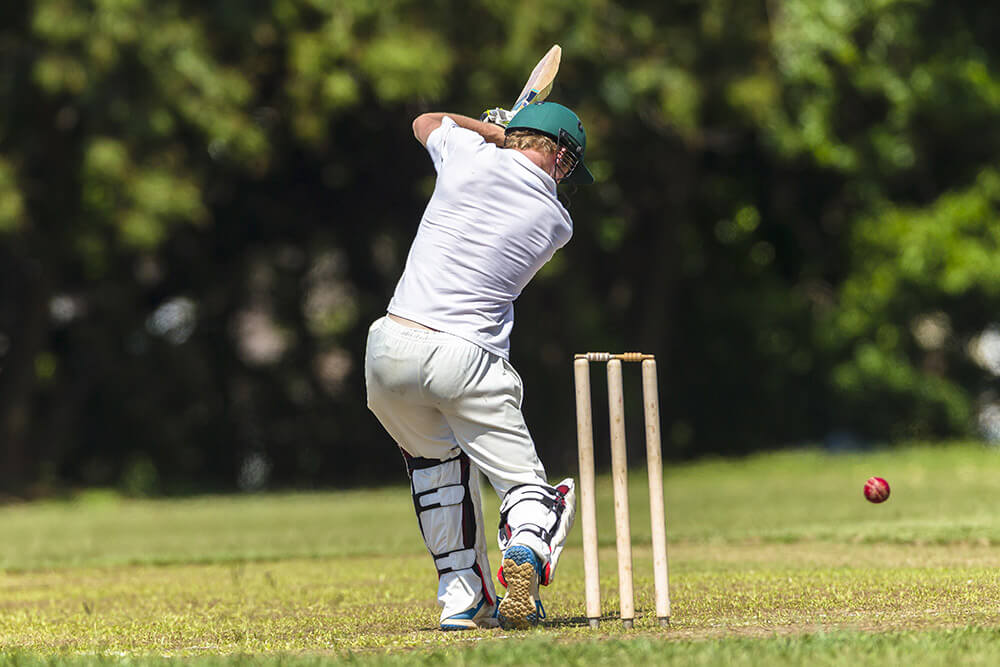 Select a team that serves your captaincy style
In the early seventies, Clive Lloyd took over the West Indies team from Garry Sobers, the legendary all-rounder. Lloyd realised that the players were lacking in confidence. Indeed, the team's performance began to dip during the final days of Sobers' international career. Lloyd soon realised that Sobers' own brilliance had made the team over-dependent on the great man. One of the most consistent batsmen the world noticed that Sobers would score most of the runs when the team were in need. If he failed to score many runs, he would get his revenge by grabbing the new ball and prise out an early wicket or two. However, Sobers was probably the greatest player to ever walk the Earth and his cricket captaincy tactics could hardly be a template for aspiring captains without Sobers' genius. Lloyd soon found a way out: he realised that the West Indies had a surfeit of fast bowling talent in the seventies, bowlers who could consistently bowl at ninety miles an hour and upward. Lloyd packed his side with four fast bowlers and ensured that curators in the West Indies prepared wickets to suit the attack. The rest is history. Team after team fell prey to Lloyd's tactic of bowling each of his bowlers in short spells of four overs and ensuring that rival batsmen faced a barrage of bouncers throughout the day.
Know the rules and use them to your advantage
Cricket has traditionally been regarded as a gentleman's game. In reality, it is a hard game played with a hard ball. Gamesmanship and sledging are a commonplace. At the end of the day, you are only as successful a captain as your winning record is. Cricket captaincy tactics may require you to acknowledge this truism and use your superior knowledge to the team's advantage. In the mid-seventies, Australia, led by Greg Chapell, were playing New Zealand in an ODI. The Kiwis needed six runs to win off the last ball of the match. Greg Chapell took the bowler – his own brother Trevor – aside and whispered something in his ear. What followed was a bizarre sight of Trevor Chapell bowling under-arm. There was no way the NZ batsman at the crease could hit a six off a ball that came rolling up to him and Australia won the match. The New Zealand team management protested but Greg Chapell knew what he was doing. There was nothing in the rule book at the time that could state anything against under-arm bowling. On another occasion in the early seventies, it was the last ball of the third day of a Test match between England and the West Indies. The West Indies batsman, Bernard Julian, came out of the crease to play the ball defensively. Assuming that the day's play was over, Alvin Kallicharan, at the runner's end, started walking back to the pavilion. However,  the England captain Tony Greig sensed an opportunity and threw the ball from his position at silly point to run out Kallicharan. The incident became controversial and after much discussion, the umpire was forced to reverse the decision. However, Greig was playing within the rules of the game, as the ball was not yet 'dead.'
Captaincy Tips in Cricket
Undoubtedly, there are many things to remember when leading a cricket team. This article will provide you with some basic steps towards becoming a great cricket captain.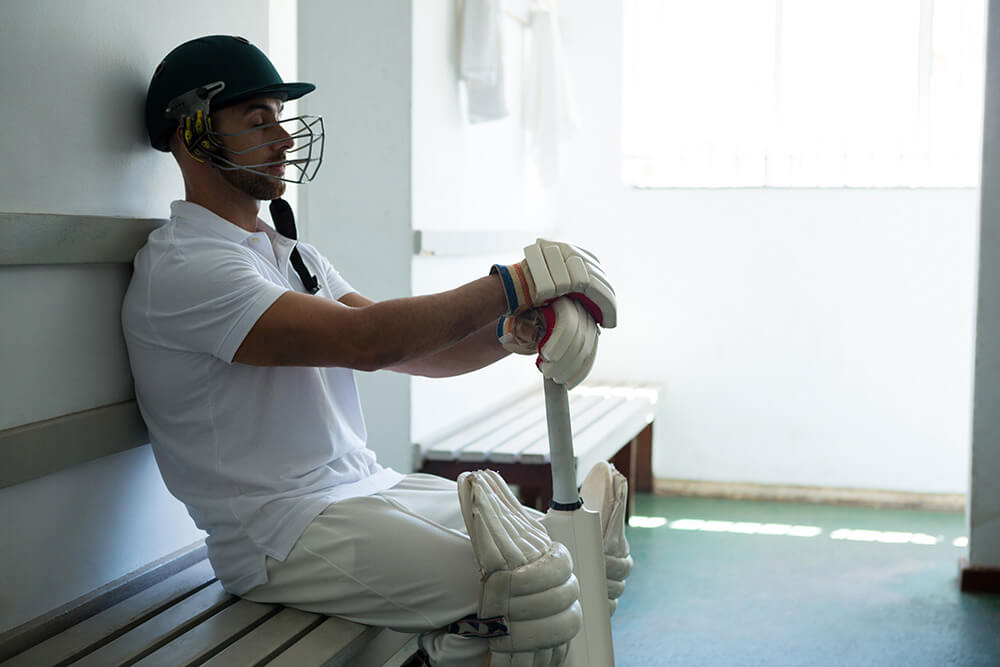 Stay supremely fit and ask your players to do the same
Cricket captaincy requires you to follow these principles and players like Kohli and Ponting are among those who have done so meticulously with the results speaking for themselves. Do not ever expect your players to do something you are not willing or able to do.
Always play to win
Fear of failure can lead to a defensive captaincy in cricket, and the team can end up losing matches. An outstanding example of a skipper who recognised this negative trait and chose to avoid it is Imran Khan, a great Pakistan captain, who led a ragtag bunch of cricketers to the World Cup title in 1992.
Back your best players
Teams often depend on a few star players and cricket leadership involves valuing contributions of such stars' work to bring out their best. Some outstanding examples one can think of are Mike Brearley who backed Ian Botham to the England team's advantage and Imran Khan who did the same with such star players as Javed Miandad and Wasim Akram.
Best Captaincy Records in Cricket
Considering the best captaincy records in cricket, the stats can be categorised for Tests and ODI separately, with a minimum of 50 Tests played as a captain.
Best Captains in Test Matches
Steve Waugh: Waugh led Australia in 57 Test matches from 1999 to 2002, of which he won 41, lost 9 and drew 7, to end up with a winning percentage of 71.93.
Ricky Ponting: Ponting led Australia in 77 Test matches from 2002 to 2012, of which he won 48, lost 16 and drew 13, finishing with a winning percentage of 62.34.
Virat Kohli: Since 2014, Kohli has led India in 55 Test matches, winning 33, losing 12, and drawing 10. Kohli's winning percentage has been 60.
Best Captains in ODIs
Clive Lloyd: Lloyd took over the reins of the West Indies cricket team in 1974 and led the side until his retirement in 1985. Lloyd led his team in 84 ODIs, of which he won 64 and lost 18, to finish with a winning percentage of 77.71.
Ricky Ponting: Ponting led Australia in 230 ODIs, winning 165 and losing 51. Ponting's winning percentage was 76.14.
Virat Kohli: Kohli has led India in 80 ODIs, of which he has won 58, and lost 19, to register a winning percentage of 75.
Lloyd and Ponting also led their teams to two ODI World Cup titles. Putting together both ODI and Test results., one can safely conclude that Ricky Ponting has had the best captaincy record in cricket. However, Virat Kohli who has a few years more to play is close on Ponting's heels and could finish with the most successful cricket captaincy record by the time he retires.
Similar articles