28.08.2020,12:08 351 0
Fastest Player to Take 300 Wickets in ODI Cricket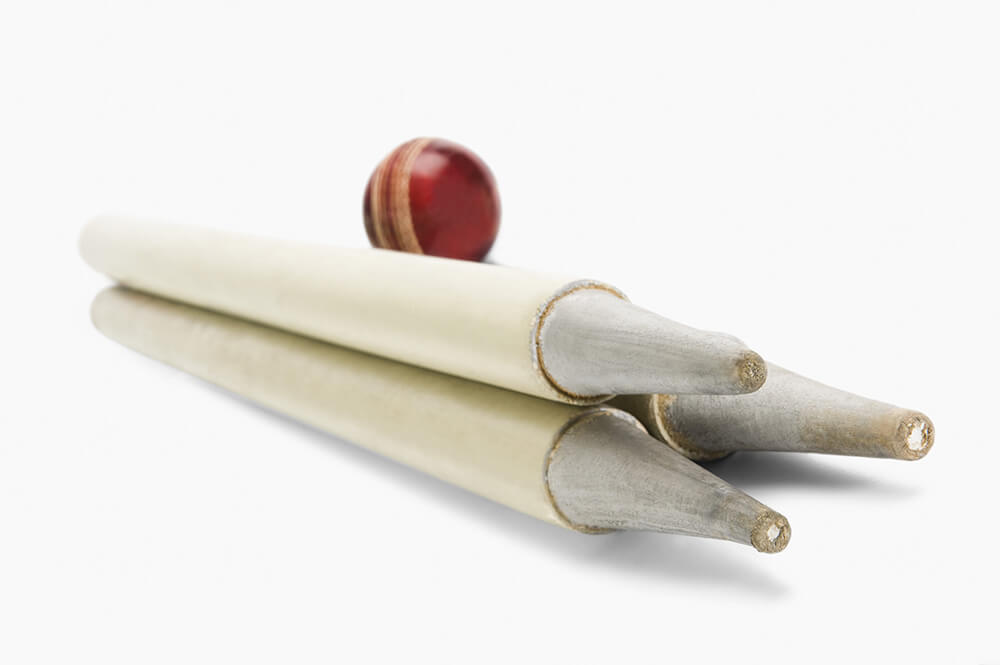 Developments within one-day cricket over the past decade or so have led to it becoming very much a batsmen-friendly game. The introduction of the batting powerplay coupled with big hitting influenced by the popularity of Twenty 20 cricket has made bowlers look for alternative means to restrict batting sides.
Opening the bowling with spin, slower ball bouncers and yorkers have all been used to good effect by the top-level bowling units who look to do all they can to slow the run rates down. Despite the importance and improvement in the standard of one-day international batting across the world, there are still plenty of bowlers that worry top-line batsmen.
Taking wickets in top-level ODI cricket is no mean feat and many have tried and failed in their quest to be as effective with the white ball as they have been with the red one. Within this, reaching 300 ODI wickets is an incredible achievement with only 13 players in the history of the game managing to reach the milestone.
Here is a rundown of the top 10 fastest players to take 300 wickets in ODI cricket:
10. Chaminda Vaas – SRI LANKA – 300 wickets in 235 matches – Total ODI Wickets: 400
Sri Lankan left-arm seamer Chaminda Vaas was the mainstay in world cricket for well over a decade. Making his debut back in 1994, Vaas was part of the World Cup-winning side of 1996 and his ability to move the ball both ways kept batsmen all over the world guessing. Known for his fiery opening spells and deadly death bowling, Vaas, one of the all-time ODI greats, ended his career with 400 wickets in one-day international cricket – the 4th highest tally of all time.
9. Anil Kumble – INDIA – 300 wickets in 234 matches – Total ODI Wickets: 337
Spinner Anil Kumble was an integral part of the great Indian side that included Sachin Tendulkar in the 1990s. In subcontinental conditions, Kumble was one of the toughest bowlers in the world to play against – with his changes in flight and spin often deceiving the world's best batsmen. In an incredible career, spanning 17 years he also took over 600 Test-match wickets, making him arguably the greatest Indian bowler of all time.
8. Javagal Srinath – INDIA – 300 wickets in 219 matches – Total ODI Wickets: 315
Fellow Indian Javagal Srinath was one of the quickest bowlers Indian cricket has ever produced and his consistent performances throughout the 1990s made him one of the most feared bowlers on the planet. Known for his all-action, Srinath was an integral part of India's 'Golden Generation' and he participated in 4 ICC World Cups despite never managing to lift the trophy.
7. Shaun Pollock – SOUTH AFRICA – 300 wickets in 217 matches – Total ODI Wickets: 393
South Africa were blessed with two of the most consistent bowlers in the world during the 1990s with Allan Donald and Shaun Pollock tearing through opposition's batting lineups. After being given his ODI debut in 1996, it took Pollock just over 8 years to reach the tally of 300 ODI wickets as he reached the milestone against Sri Lanka in 2004. Going on to take 393 wickets in total, Pollock has been the most successful South African ODI bowler of all time.
6. Wasim Akram – PAKISTAN – 300 wickets in 208 matches – Total ODI Wickets: 502
The first Pakistan player on the list is Wasim Akram. The left-arm seamer was deadly with the white ball, managing to get the ball to reverse swing in an era when very few bowlers could manage it. His partnership with Waqar Younis was renowned the world over and Akram was integral in Pakistan's World Cup win back in 1992. His tally of 502 ODI wickets is the second-highest in the history of the game. 
5. Lasith Malinga – SRI LANKA- 300 wickets in 203 matches – Total ODI Wickets: 338
Few bowlers have possessed the skill set with the white ball that Lasith Malinga has and the Sri Lankan paceman's ability to bowl yorkers is simply unrivalled. He was first picked by Sri Lanka back in 2004 but struggled to make a name for himself before returning to the international scene in 2007 and taking it by storm. His low slinging action was notoriously difficult for batsmen to pick and although he has retired from ODI cricket, he continues to be integral to Sri Lanka's T20 side even today.
4. Muttiah Muralitharan – SRI LANKA- 300 wickets in 202 matches – Total ODI Wickets: 534
Legendary Sri Lankan spinner Muttiah Muralitharan tops both the Test and ODI charts for having taken the most international wickets as he reached 300 ODI wickets in just 202 matches. His unique bowling action had many of the world's best players perplexed and he was a hugely important part of the Sri Lankan side that won the ICC World Cup back in 1996. With 534 ODI wickets to his name, he has taken the most wickets in the history of ODI cricket.
3. Glenn McGrath – AUSTRALIA – 300 wickets in 200 matches – Total ODI Wickets: 381
Arguably one of the most consistent bowlers of all time, Glenn McGrath led the Australian bowling attack as they were dominating international cricket throughout the 1990s and 2000s. His insatiable ability to bowl line and length and never give batsmen anything made him a frightening prospect for batsmen around the world. He won three ICC Cricket World Cups (in 1999, 2003 and 2007), making him one of the most decorated Australian cricketers of all time.
2. Waqar Younis – PAKISTAN – 300 wickets in 186 matches – Total ODI Wickets: 416
Pakistan have always been blessed with lightning-quick fast bowlers and few come more hostile and dangerous than Waqar Younis. Along with Wasim Akram, he formed a deadly partnership that blew away all previous ones in ODI cricket. Despite an injury setback in 1991, Younis reached 300 ODI wickets in just 186 matches and his ability to bowl consistent quick spells truly scared batsmen. His tally of 416 ODI wickets makes him the 3rd highest ODI wicket-taker of all time. 
1. Brett Lee – AUSTRALIA- 300 wickets in 171 matches – Total ODI Wickets: 380
Reaching 300 wickets in just 171 matches, Brett Lee took the cricketing world by storm in the late 1990s and early 2000s with his sheer pace. With only 8 years and 172 days that took him to reach the 300-wicket milestone, Lee was instrumental in Australia's 2003 World Cup win – in a period of Australian world dominance. Finishing his career on 380 wickets, Lee turned out to be as the second-highest Australian ODI wicket-taker of all time, just one scalp behind Glenn McGrath. 
| | | | | |
| --- | --- | --- | --- | --- |
| Sl No | Player | Time | Matches | Country |
| 1 | Brett Lee | 8y 172d | 171 | Australia |
| 2 | Waqar Younis | 10y 166d | 186 | Pakistan |
| 3 | Glen McGrath | 11y 57d | 200 | Australia |
| 4 | Muttiah Muralitharan | 9y 154d | 202 | Sri Lanka |
| 5 | Lasith Malinga | 13y 45d | 203 | Sri Lanka |
| 6 | Wasim Akram | 11y 342d | 208 | Pakistan |
| 7 | Shaun Pollock | 8y 229d | 217 | South Africa |
| 8 | Javagal Srinath | 11y 117d | 219 | India |
| 9 | Anil Kumble | 12y 195d | 234 | India |
| 10 | Chaminda Vaas | 10y 70d | 235 | Sri Lanka |
Similar articles