14.08.2020,12:08 552 0
MS Dhoni vs Sourav Ganguly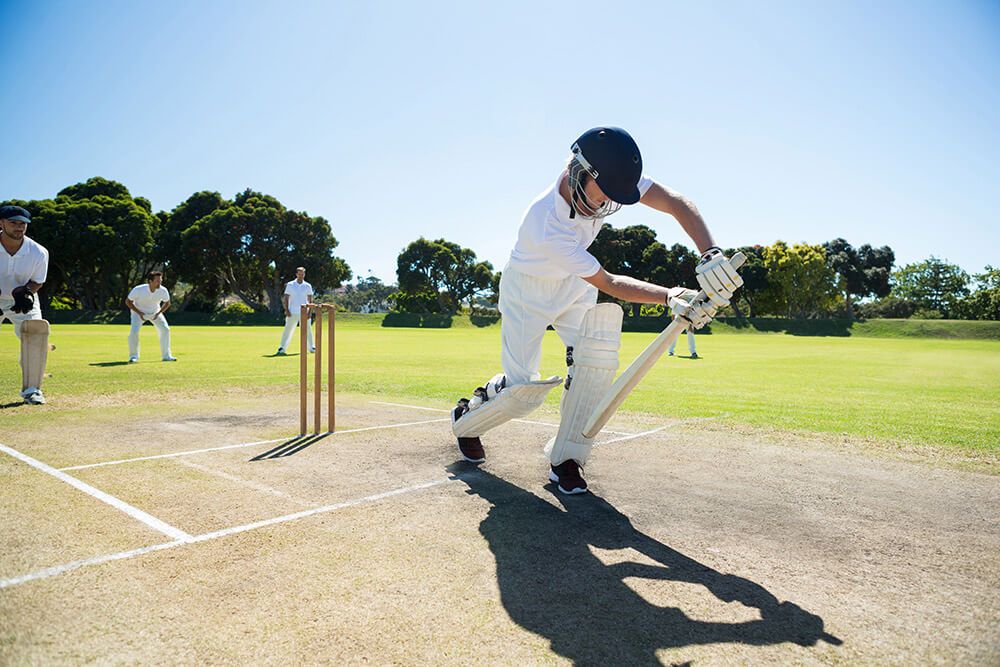 Indian cricket has seen many great captains such as Sunil Gavaskar, Kapil Dev and many others. However, the two most talked about and cherished among the cricket fans are Sourav Chandidas Ganguly and Mahendra Singh Dhoni. Each individual has made considerable contributions to their nation and to the cricketing world in general. Ganguly is known as "Dada" which means an elder brother in Bengali. He is also known as the "Prince of Calcutta" and "God of the Off Side". Among the fans, MS Dhoni is known as "Mahi" or "Captain Cool".
Inroads into the National Side
Dada vs Mahi
Dada belonged to a well off family and had a lavish childhood. Dada made his ODI debut for India in 1992 against the West Indies, scoring only 3 runs. He was dropped from the side after the match as Ganguly's attitude towards other players was not good. He later in 1996 played a Test match against England at Lords in which he scored 131 runs. This was the first-ever debut hundred at Lords and has to date remained the highest score achieved on debut. Later he performed in series against other teams and cemented his place in the side. In the 1999 ICC Cricket World Cup, Ganguly formed a partnership with Rahul Dravid of 318 runs against Sri Lanka. He made a score of 183 off 158 balls with 17 boundaries and 7 sixes, the highest score of Dada in ODIs. Sri Lanka was the defending champion of the tournament but there was no respite for the Asian rivals.
Talking about Mahendra Singh Dhoni or Mahi as fans call him, he belonged to a lower-middle-class family from Jharkhand. The struggle that Mahi had to undergo in achieving this feat is unparalleled. Playing cricket and working as a Travelling Ticket Examiner to make ends meet is easier said than done. He made his ODI debut for India against Bangladesh in 2004 – 2005. He was out for a duck and did not impress the audience. The selectors ignored his performance and picked him again for an ODI series against Pakistan. In the second match of the series in Visakhapatnam, Dhoni made a batting show which was loved by the people watching it. He smashed 148 off only 123 deliveries. This was a breakthrough for Dhoni and there was no looking back from then on. In the playing 11, the wicket-keeping slot was reserved for Dhoni. Many talented wicket-keepers could not be a part of the national side such as Dinesh Karthik, Parthiv Patel, Wridhiman Saha and many others. From 2005 until now, many wicket-keepers in India have only been dreaming of playing for the side. Dhoni is such a powerhouse with the bat, swift with glove work and sharp at mind that no one in the Indian domestic setup could match his credentials.
ODI Statistical Analysis
Ganguly was an elegant player and the nickname "God of the Off Side" was attached to him after the fans had witnessed some classical stuff from him. His ODI career was spanning over 15 years and in this period of time, he showed the world the batting prowess he possessed. He used to bamboozle the opposition bowlers and smack them around the park. Dada is rated as one of the best ODI batsmen of all time. He is in the league of cricketers who have scored 10,000 ODI runs and he was third to reach the milestone after Sachin Tendulkar and Inzamam Ul Haq. He played a total of 311 ODI matches and scored 11,363 runs with a batting average of 41.02. He is among the top 10 ODI match-winners in terms of runs. When Ganguly scored runs, the Indian team won. Out of 311 ODI matches that Ganguly played, 149 matches were won by India. He scored 6,938 runs at an average of 55.06 in a winning cause for India. Dada scored 22 centuries and 72 half-centuries for India in ODI's.
Mahi's stats in ODI actually depict the greatness of this individual. Having worn the blue jersey 350 times, he has scored 10,773 runs with a batting average of 50.57. In an ODI series against Sri Lanka in 2005, MS Dhoni was given a chance in the third match of the series. He was promoted up the order and smashed an unbeaten 183 off 145 balls, leading the team to victory. This innings was described as "Uninhibited, yet anything but crude" in Wisden Almanack. This was the highest score of Mahi in ODIs. A real powerhouse, he has smashed 183 sixes. Dhoni has scored 10 centuries and 73 half-centuries for his nation. Batting down the order, Dhoni was a master finisher who used to get into the skin of the bowlers smashing them around the park. He has introduced a new shot to the batting catalog which is the helicopter shot.
Dada vs Mahi (Captaincy)
In the 2000s, cricket India was struck by controversies and scandals. The match-fixing scandal in April 2000 led to a ban on Mohammad Azharuddin and Manoj Prabhakar, leaving no one to lead the Indian team. During such tough times, Sourav Ganguly was handed over the captaincy of a team which represented a population of 1 billion. Ganguly was under severe pressure with all eyes being on him when he took the reign. Dada took unprecedented steps as a leader. He put an end to bias in team selection when Mumbai players were given more preference over those from other states. He developed a system of merit and performance. He introduced young talented blokes to the team in the shape of Yuvraj Singh, Zaheer Khan, Ashish Nehra and Gautam Gambhir.
He instilled a sense of belief in the Indian team. Team India had a very poor record on away tours and hardly did they win any matches. But the tables were turned under the leadership of Dada. India went on to draw level a Test series in Australia and to win the Natwest final at Lords when Ganguly took off his shirt mimicking Andrew Flintoff during his India tour. Team India played the final of the ICC Cricket World Cup 2003 in South Africa against the mighty Australians. They went a long way under the leadership of Ganguly. Dada captained for India in 146 ODI's with a winning percentage of 53.90.
Mahendra Singh Dhoni took over the ODI captaincy in 2007 and since then he has made India proud. He was made the captain of the Indian T20 team for the inaugural T20 World Cup in South Africa. He led the team to victory defeating Pakistan in the final. In 2009, India were ranked the number 1 Test team. The Indian team won the ICC Cricket World Cup 2011 under Mahi's captaincy. He played a match-winning knock of 91 in the final against Sri Lanka at Wankhede. Sachin praised Dhoni, saying that he was the best captain under whom he had ever played. In 2013, India won the Champions Trophy in England. He was the only captain to have won all ICC tournaments. Mahi has captained India in 200 ODI matches from 2007 to 2018, which is the most by any captain. India have won 59.52 percent of the matches.
Who Had a Greater Impact on Cricket India?
Dada or Mahi?
Dada is the one who led the team when it was in turmoil. Even most faithful fans lost faith in the team and Indian cricket lost its credibility. The baton was handed over to Ganguly to take the team out of the gallows and give another chance to cricket India. Reviving cricket in India after 2000, Dada was the sole architect of it. He give it a new life, sending a clear message to the cricketing world that cricket India was back. The young players that he introduced into the side in the early 2000s went on to make it big for India. After a lull in the 2007 World Cup, in the 2011 World Cup 4-5 players were introduced by Ganguly into the national setup. All of them have since been a part of many historical wins for India.
Dhoni, on the other hand, was a street smart cricketer who was clever on the field. He managed the team very well but the system was more proper compared to the one when Ganguly was handed over the baton. Dhoni has had all the tournaments' trophies to his name but it was Ganguly who created a legacy and Dhoni benefitted from it. Dada is the one who instilled a fighting spirit in the team, a look-into-the-eyes attitude, which can be seen in modern cricketers. In this tough battle of the two greatest Indian captains of all time, I think Dhoni surpasses Ganguly. Dhoni was given a young inexperienced team and they managed to win the 2007 T20 World Cup. Dhoni made the best of what he had. Having mediocre bowling attack but using it in an artistic manner, which Dhoni has certainly mastered, he tips above Ganguly. Certainly, Dhoni had a controversy-free career, certainly, India was immensely feared by its oppositions. Certainly, we should be thankful to Dhoni for all the great contributions he has made to team India.
Similar articles