09.09.2020,12:09 533 0
Sachin Tendulkar's Centuries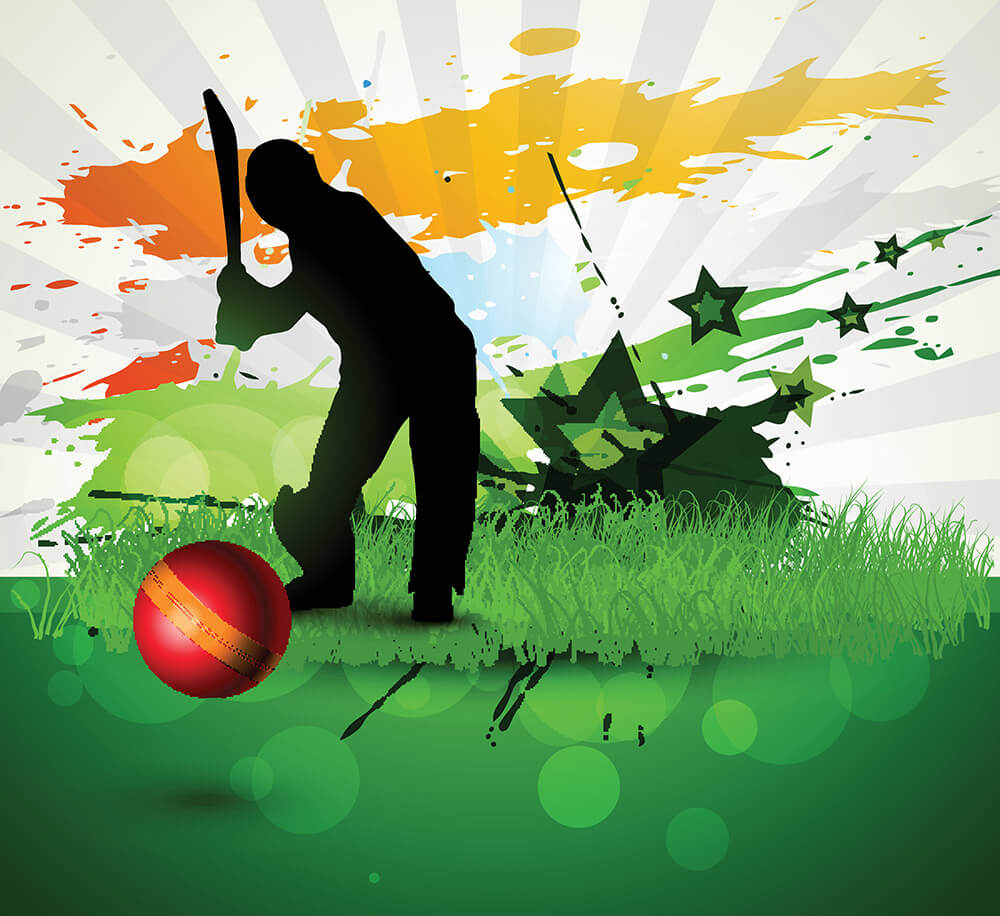 Sachin Tendulkar, the batting maestro, had a career of about 24 years long which started in November 1989 and ended in November 2013. Throughout his career, he scored 34357 international runs, more than 6000 runs lead over the batsman second to him.
Sachin scored 100 centuries in 664 international matches across formats, a 29-century advantage over Ricky Ponting placed second with 71 centuries. Let's go deeper into when Sachin scored all his centuries and against which countries, what were his numbers in various international formats and, eventually, talk about his solitary IPL century.
100 Centuries by Sachin Tendulkar
Sachin's hundred centuries in international cricket is one of those records that are likely to remain unbeaten for a very long time. Sachin has 51 Test centuries and 49 ODI centuries to his name while he has none in T20 Internationals. When it comes to scoring centuries, Australia were his favourite opponent against whom Sachin scored 20 international centuries, the most against a single country, followed by Sri Lanka and South Africa with 17 and 12 centuries against them respectively.
Out of the 100 international centuries, India ended up winning 53 times, while 20 matches ended in a draw. The year 1998 was by far the best year of his career with 12 international centuries and 2541 international runs at an average of 68.67 across formats. He scored 8 international centuries, Sachin's second-highest in a year, in 1996, 1999 and 2010.
To begin with, let's take a closer look at this Test centuries.
Test Cricket – 51 Centuries
Sachin Tendulkar played 200 Test matches, the most by any player in the history of Test cricket, and scored 15921 runs at an average of 53.78. Out of his 81 first-class centuries, 51 were scored in Test cricket –  the most achieved by any player.
Sachin's first Test century – 119 not out – came against England in 1990 when he, a seventeen-year-old kid, had a successful attempt to save a Test match held at Old Trafford. The last Test century was made against South Africa in January 2011 in an innings of 146 in another valiant effort against Steyn and Co. Sachin's highest Test score of 248 not out came against Bangladesh in an away match held at Dhaka, which India won by an innings and 140 runs.
Out of the 51 occasions of him scoring centuries, India ended up winning 20 times and were able to draw a Test match 20 times. In effect, India lost 11 Test matches despite Sachin Tendulkar scoring a century. The year 2010 was the best one of his Test career when he scored 1562 runs with 7 centuries. Sachin scored more than 1000 runs in a calendar year 6 times in his career, in 1997, 1999, 2001, 2002, 2008 and 2010.
Most of Sachin's Test centuries, 11 of them, were scored against Australia followed by 9 centuries against Sri Lanka and 7 each against England and South Africa. Sachin scored 22 Test centuries playing home while 29 were made in away matches. Six of his away centuries took place in Australia followed by 5 each in Bangladesh, South Africa and Sri Lanka.
Double Centuries in Test Cricket
Out of his 51 Test centuries, Sachin was able to covert 6 into double centuries. Only 5 players have managed to make more double centuries than Sachin Tendulkar in Test cricket. India did not lose a single Test match when Sachin scored a double century. The team won 2 and drew 4 matches.
Sachin's first double century came against New Zealand in 1999 at Ahmedabad. He made two double centuries against Australia and one each against New Zealand, Zimbabwe, Bangladesh and Sri Lanka. 3 double centuries were scored in home matches and 3 more while playing in Australia, Bangladesh and Sri Lanka.
ODI Cricket – 49 Centuries
Sachin Tendulkar, the Little Master, scored the highest number of centuries in ODIs as well. Sachin made 49 centuries in 436 matches (452 Innings) in ODI cricket from December 1989 to March 2012. In the process, he amassed 18426 ODI runs at an average of 44.83.
It took Sachin a while to register his first ODI hundred which came against Australia in September 1994, nearly 5 years after the ODI debut. He was unstoppable after that, scoring centuries at will. Sachin's twin centuries in 1998 against Australia in Sharjah are the most talked about and it was the same year in which Sachin scored 1894 runs, his highest in a calendar year, with 9 centuries in a year. He scored more than 1000 ODI runs in 3 consecutive years from 1996 to 1998 with a combined 17 ODI centuries in these three years.
India won 33 times when Sachin scored a century in ODIs i.e. about 67% of his ODI centuries were made in winning cause. He scored a century 17 times while chasing the innings of which India won 14 times.
Sachin scored his hundredth international century against Bangladesh in 2012 at Dhaka. However, India failed to win the match. Earlier, in 2010, he became the first man to score a double century in ODIs when he made 200 not out against South Africa off 147 deliveries in Gwalior. India posted a total of 401 in that match and eventually won it by 153 runs.
Sachin scored 20 centuries while playing home followed by 7 in the UAE at Sharjah and 5 centuries in Sri Lanka. Most of his ODI centuries, 9 of them, were made against Australia followed by 8 against Sri Lanka and 5 each against New Zealand, Pakistan, South Africa and Zimbabwe.
IPL – One century
Sachin Tendulkar played for Mumbai Indians in the Indian Premier League (IPL). He managed to score one century in 78 matches. The century came in the 2011 IPL against a new franchise named Kochi Taskars (KT).
Opening the batting for Mumbai Indians (MI), Sachin remained unbeaten in the end on exactly 100 runs helping MI reach a score of 182. He scored 54% of his team's runs in that innings. However, MI could not defend this total as KT chased it down with an over and 8 wickets to spare.
| | | | | | |
| --- | --- | --- | --- | --- | --- |
| S.No. | Date | Against | Score | Venue | Result |
| 1 | 9-Sep-1994 | Australia | 110 | Colombo | Won |
| 2 | 28-Oct-1994 | New Zealand | 115 | Vadodara | Won |
| 3 | 11-Nov-1994 | West Indies | 105 | Jaipur | Won |
| 4 | 9 Apni 1995 | Sri Lanka | 112* | Sharjah | Won |
| 5 | 18-Feb-1996 | Kenya | 127* | Cuttack | Won |
| 6 | 2-Mar-1996 | Sri Lanka | 137 | New Delhi | Lost |
| 7 | 5-Apr-1996 | Pakistan | 100 | Singapore | Lost |
| 8 | 15 Apni 1996 | Pakistan | 118 | Sharjah | Won |
| 9 | 28-Aug-1996 | Sri Lanka | 110 | Colombo | Lost |
| 10 | 14-Dec-1996 | South Africa | 114 | Mumbai | Won |
| 11 | 9-Feb-1997 | Zimbabwe | 104 | Benoni | Won |
| 12 | 14-Mar-1997 | New Zealand | 117 | Bangalore | Won |
| 13 | 7-Apr-1998 | Australia | 100 | Kanpur | Won |
| 14 | 22-Apr-1998 | Australia | 143 | Sharjah | Lost |
| 15 | 24-Apr-1998 | Australia | 134 | Sharjah | Won |
| 16 | 31-May-1998 | Kenya | 100* | Kolkata | Won |
| 17 | 7-Jul-1998 | Sri Lanka | 128 | Colombo | Won |
| 18 | 26-Sep-1998 | Zimbabwe | 127* | Bulawayo | Won |
| 19 | 28-Oct-1998 | Australia | 141 | Dhaka | Won |
| 20 | 8-Nov-1998 | Zimbabwe | 118* | Sharjah | Won |
| 21 | 13-Nov-1998 | Zimbabwe | 124* | Sharjah | Won |
| 22 | 23-May-1999 | Kenya | 140* | Bristol | Won |
| 23 | 29-Aug-1999 | Sri Lanka | 120 | Colombo | Won |
| 24 | 8-Nov-1999 | New Zealand | 186* | Hyderabad | Won |
| 25 | 17-Mar-2000 | South Africa | 122 | Vadodara | Won |
| 26 | 20-Oct-2000 | Sri Lanka | 101 | Sharjah | Lost |
| 27 | 8-Dec-2000 | Zimbabwe | 146 | Jodhpur | Lost |
| 28 | 31-Mar-2001 | Australia | 139 | Ind:ore | Won |
| 29 | 4-Jul-2001 | West Indies | 122* | Harare | Won |
| 30 | 5-Oct-2001 | South Africa | 101 | Johannesburg | Lost |
| 31 | 24-Oct-2001 | Kenya | 146 | Paarl | Won |
| 32 | 4-Jul-2002 | England | 105* | Chesterle-Street | No Result |
| 33 | 11-Jul-2002 | Sri Lanka | 113 | Bristol | Won |
| 34 | 23-Feb-2003 | Namibia | 152 | Pietermaritzburg | Won |
| 35 | 26-Oct-2003 | Australia | 100 | Gwalior | Won |
| 36 | 15-Nov-2003 | New Zealand | 102 | Hyderabad | Won |
| 37 | 16-Mar-2004 | Pakistan | 141 | RawalpInd:i | Lost |
| 38 | 12-Apr-2005 | Pakistan | 123 | Ahmedabad | Lost |
| 39 | 6-Feb-2006 | Pakistan | 100 | Peshawar | Lost |
| 40 | 14-Sep-2006 | West Indies | 141 | Kuala Lumpur | Lost |
| 41 | 31-Jan-2007 | West Indies | 100* | Vadodara | Won |
| 42 | 2-Mar-2008 | Australia | 117* | Sydney | Won |
| 43 | 8-Mar-2009 | New Zealand | 163* | Christchurch | Won |
| 44 | 14-Sep-2009 | Sri Lanka | 138 | Colombo | Won |
| 45 | 5-Nov-2009 | Australia | 175 | Hyderabad | Lost |
| 46 | 24-Feb-2010 | South Africa | 200* | Gwalior | Won |
| 47 | 27-Feb-2011 | England | 120 | Bangalore | Tied |
| 48 | 12-Mar-2011 | South Africa | 111 | Nagpur | Lost |
| 49 | 16-Mar-2012 | Bangladesh | 114 | Mirpur | Lost |
*Updated On 30 September 2019
Similar articles