08.09.2020,12:09 457 0
Fastest 6000 Runs in ODI Cricket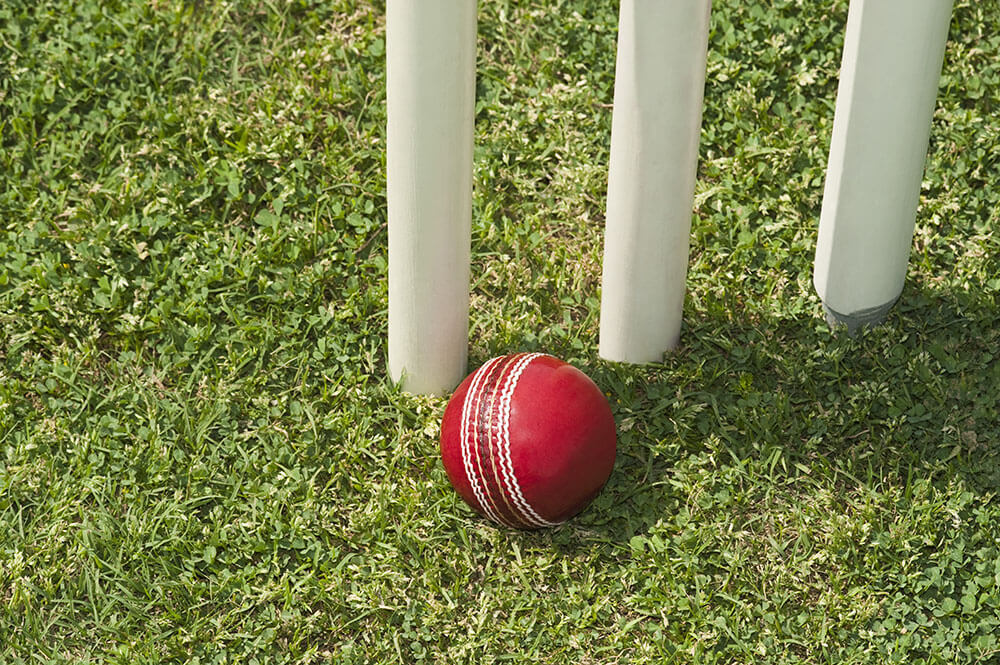 It's been nearly five decades since ODI cricket started. However, only 61 players in the history of ODI cricket have aggregated 6000 runs or more. While there are as many as 44 players who needed less than 200 ODIs to get to the landmark, only six cricketers got there in less than 150 ODIs. Let's take a look at the top 10 players that have been fastest to 6000 runs in ODI cricket.
10 Fastest 6000 Runs in ODI Cricket
1. Hashim Amla
Hashim Amla was a pretty underrated ODI cricketer. He invariably scored runs and was very consistent. 8113 runs at an average of 49.46 to go with 27 ODI hundreds are some really good numbers. It was only in his last couple of years of international cricket that the average dropped below 50. He was the fastest in getting to 2000, 3000, 4000, 5000 and 6000 runs in ODI cricket (in terms of innings). The South African top-order batsman got to the 6000-run landmark in 123 innings, beating Virat Kohli's record by 13 innings.
2. Virat Kohli
Virat Kohli is a legend in the making. His numbers are simply magnificent in ODI cricket and no player of the current generation has come even close. In fact, the Delhi lad is on course to beat most of Sachin Tendulkar's ODI records which have once looked almost unbreakable. He has amassed 11,867 runs and averaged a stunning 59.33 in 50-over cricket. He has 43 hundreds and 58 half-centuries. Moreover, there was a time when Kohli went about setting records for the fastest to the certain landmarks of runs. When it comes to 6000 runs in ODI cricket, he reached it in 136 innings and beat Viv Richards's record of 141 innings. However, Amla then broke Kohli's record. Kohli has also been the fastest to 8000, 9000, 10,000 and 11,000 runs in ODI cricket.
3. Kane Williamson
Here is another pretty underrated player in ODI cricket. Over the last decade or so, he has become the heart of the New Zealand batting lineup across all formats. In ODI cricket, the current Blackcaps captain has scored 6173 runs. He has scored 13 hundreds as well. It was back in 2019 during the World Cup that Williamson scaled the 6000-run mark. He got there in 139 innings and became the third-fastest to reach it.
4. Viv Richards
Back when ODI cricket started, there was one player who seemed to be way ahead of his generation. Viv Richards was in a league of his own and there were very few players who could have the same impact on the game. He was the first player in the history of ODI cricket to reach 6000 runs and he did that in 141 innings. The flamboyant West Indian batsman held the record for being the fastest to 6000 ODI runs for more than 25 years. Overall, Richards retired with 6721 runs in ODI cricket and averaged 47.00.
5. Sourav Ganguly
It was in Test cricket that Sourav Ganguly first made a name for himself. And it may be as captain that he will be remembered. However, Ganguly was excellent with the bat in ODI cricket as well. He scored 11,363 runs in ODI cricket and 22 hundreds along with 72 half-centuries. The former Indian skipper was consistent despite shuffling around the batting order. The fifth quickest to 6000 runs in ODI cricket,  he reached the milestone in 147 innings.
6. AB de Villiers
If there is someone who can compete with Virat Kohli for the tag of the best ODI batsman of the modern era, it is AB de Villiers. He amassed 9577 runs at an average of 53.50 and had a strike rate of 101.09 in his ODI career. He scored 25 hundreds to go with his 53 fifties. In fact, each of his 25 hundreds came at more than run-a-ball. De Villiers was someone who could turn any game in no time. Like Ganguly, he got to 6000 runs in 147 innings.
7. Mathew Hayden
Despite making his ODI debut back in 1993, it comes as a slight surprise that it took Matthew Hayden 14 years to get to 6000 runs in the 50-over format. However, the tall left-hander from Queensland played just 161 ODIs and it was in his penultimate ODI game that Hayden scaled 6000 runs. It came in 154 innings which makes him seventh on this list. Overall, the Australian opening batsman scored 6133 runs at an average of 43.80, including 10 tons.
8. Brian Lara
Brian Lara was one of the first few players to scale 10,000 runs in both ODI and Test cricket. His record and brilliance in Test cricket are well-highlighted but his ODI exploits aren't really spoken about at length. The left-hander from Trinidad scored 10,405 runs and averaged 40.48. He even made 19 hundreds to add to 63 fifties. When he got to 6000 runs in ODI cricket, it was the 155th innings for the former West Indian skipper.
9. Dean Jones
Here is an unexpected entrant name on this list of players fastest to 6000 runs in ODI cricket. Dean Jones was a pretty consistent player and averaged in excess of 44 in both Tests and ODIs. He could take the attack to the bowlers and could become the game changer, especially in the 50-over format. Overall, he played 164 ODIs and scored 6068 runs at an average of 44.61, including seven hundreds and 46 half-centuries. He reached 6000 ODI runs in the year he retired from international cricket and got there in 157 innings, reserving a place on the top 10 list.
10. Martin Guptill
Martin Guptill is one of the top opening batsmen in ODI cricket in the world at the moment. He is someone who can get big scores and is one of the only six players to score a double hundred in ODI cricket. He made his ODI debut in 2009 but it took him nearly a decade to get to the 6000-run mark. It was in January 2019 that Guptill reached the milestone and it took him 157 innings to achieve. On the whole, the New Zealand opener has played 183 ODIs so far and has scored 6843 runs, including 16 tons and 37 fifties.
| | | | | | |
| --- | --- | --- | --- | --- | --- |
| Sl No | Year | Player | Matches | Innings | Country |
| 1 | 2015 | Hashim Amla | 126 | 123 | South Africa |
| 2 | 2014 | Virat Kohli | 144 | 136 | India |
| 3 | 2019 | Kane Williamson | 146 | 139 | New Zealand |
| 4 | 1989 | VIV Richards | 156 | 141 | West Indies |
| 5 | 2000 | Sourav Ganguly | 152 | 147 | India |
| 6 | 2013 | AB de Villiers | 153 | 147 | South Africa |
| 7 | 2008 | Mathew Hayden | 160 | 154 | Australia |
| 8 | 1999 | Brian Lara | 158 | 155 | West Indies |
| 9 | 1994 | DM Jones | 160 | 157 | Australia |
| 10 | 2019 | Martin Guptill | 160 | 157 | New Zealand |
*Updated on 13 August 2019
Similar articles