08.09.2020,16:09 830 0
Most Centuries in T20 by a Team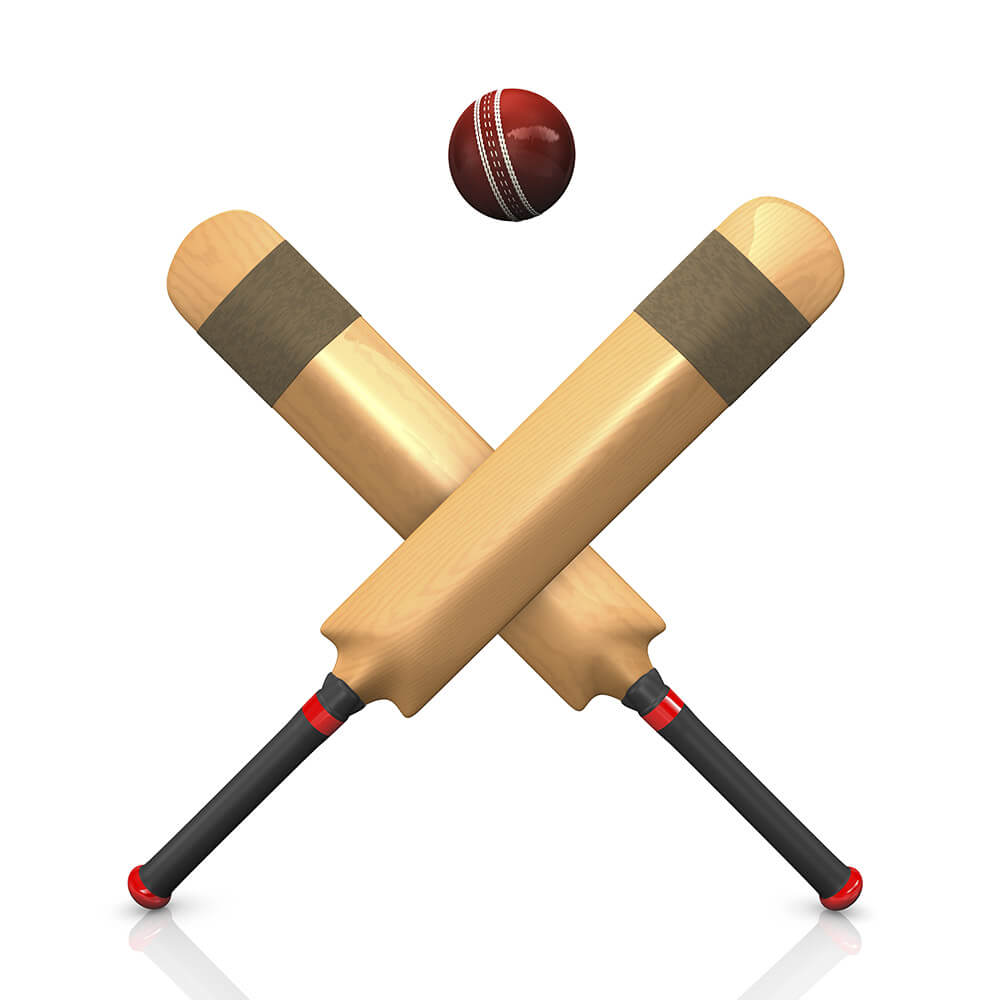 Scoring 100+ runs in an innings is always a special moment for a batsman. However, doing so in a T20 match is something much more special. This is because in this format the team gets just 120 balls (20 overs) to face. At the start of the T20 format, not many would have thought seeing a batsman raising his bat for a century in this shorter game's format. Nevertheless, despite people's expectations, we have seen quite a few centuries happening in T20s. Though they are not as frequent as in Tests or ODIs, yet in about 15 years of T20 international cricket, we have witnessed more than 50 centuries.
Guessing the top five teams with the most number of centuries in T20 cricket may not be difficult. However, things could get challenging when it comes to guessing the top ten teams with most centuries. The reason for it is that there are many surprises. To help you with this task, we have listed below the teams with the biggest number of centuries in T20 international cricket (in descending order).
1. Australia
The Australian team has been dominating international cricket for the past two decades. Therefore, it is no surprise that they feature on this list of the most number of centuries in T20s as well. However, there are three teams with the same biggest number of centuries made in the T20 format. India, Australia and New Zealand have all scored seven centuries each. Nevertheless, we have put Australia on top because they have played the least number of matches (126) among the three.
Players that have scored T20 centuries for Australia are David Warner, Shane Watson, Aaron Finch and Glenn Maxwell. Maxwell has smashed three centuries, Finch two, while Warner and Watson have one century each. Finch's 172 against Zimbabwe is also the highest individual score in T20I.
2. New Zealand
New Zealand is one of the strongest teams in this shorter format of the game. The team has played 131 matches to gather seven centuries. The players that have scored centuries for Kiwis in the T20 international format are Colin Munro, Martin Guptill and Brendon McCullum. Munro has scored three centuries, while McCullum and Guptill have made two centuries each.
3. India
The Indian national cricket team holds several T20 records, including winning the first-ever T20 World Cup, the player with the most number of centuries in T20 international, etc. The Indian team has always been batsmen-dominated and their record for the biggest number of centuries in T20s underscores this fact. Indian right-handed batsman Rohit Sharma has four centuries, while young KL Rahul has so far made two centuries. Suresh Raina has smashed one century. In total, India has played 134 matches so far.
4. South Africa
Both South Africa and the West Indies have scored four centuries each in T20I. However, Proteas have so far played 121 matches compared to 124 by the West Indian side. South Africa has produced some of the best T20 cricketers ever, such as AB de Villiers, Quinton de Kock, Faf du Plessis and others. Therefore, it is rather surprising that they are not at the top of the list. The players that have scored centuries for South Africa are Richard Levi, Faf du Plessis, David Miller and MN Van Wyk.
5. West Indies
This team has produced some of the most devastating batsmen in T20I cricket, such as Chris Gayle, Pollard and Russell, to name a few. These players have the ability to hit every ball for six, and that too out of the stadium. Evin Lewis and Chris Gayle have scored two centuries each for the West Indies. Lewis has scored both of his centuries against India.
6. Czech Republic
This is where things get interesting. There are six contenders for the number six spot and most of the nations will surely surprise you. The teams are the following: England, Sri Lanka, Afghanistan, Nepal, the Czech Republic and Scotland. All these sides have hit two centuries each. Since we have taken the number of matches as the subcriteria, we have placed the Czech Republic at number six as they have played just 11 matches.
The Czech Republic is a dominant force in Associate cricket. The players that have scored centuries for the Czech Republic are Sudesh Wickramasekara (against Turkey) and Sabawoon Davizi (against Malta).
7. Nepal
This is another unexpected participant in the list of countries with the most number of centuries in T20s. Nepal has played just 34 matches so far. The two players that have scored centuries for Nepal are Paras Khadka (against Singapore) and Gyanendra Malla (against Bhutan).
8. Scotland
Scotland, another surprise on this list, has played only 65 T20I matches so far. They are also a powerful team in Associate cricket. George Munsey and Richie Berrington have scored centuries for the Scottish team. Munsey's ton was made against the Netherlands in September 2019, while Berrington smashed his against Bangladesh in 2012.
9. Afghanistan
Afghanistan is making big strides in international cricket and has already won matches against some of the biggest teams. The two players that have hit centuries for the national team are Mohammad Shahzad (against Zimbabwe) and Hazratullah Zazai (against Ireland). Zazai's 162 against Ireland is also the second-highest score in T20I cricket. In total, Afghanistan has played 81 T20Is so far.
10. England
Finally, we have one rather expected name on the list of most centuries in T20 international cricket. England has played 121 T20I matches so far. Players that have scored centuries for England are Alex Hales (against Sri Lanka) and Dawid Malan (against New Zealand).
Interestingly enough, Sri Lanka has lost to England on the way to entering the list by just 7 matches as they have played 128 T20I so far.
Have you noticed that this list doesn't include one of the most famous country names in the world cricket – Pakistan? This surely is a surprise. What makes it even a bigger surprise is that they have failed to make it to the list even having played the biggest number of T20I matches (154). Pakistan has managed to score just one century so far (Ahmed Shehzad against Bangladesh).
Other teams that have scored one century in T20I are Bangladesh, Vanuatu, the UAE, Spain, Serbia, Romania, Papua, Namibia, Kuwait, Hong Kong, Canada, Belgium, Austria and Ireland. Of all these countries, the Serbian team have deserved a special mention as they have only played 2 matches so far.
Similar articles