09.09.2020,12:09 398 0
Best Strike Rates in ODIs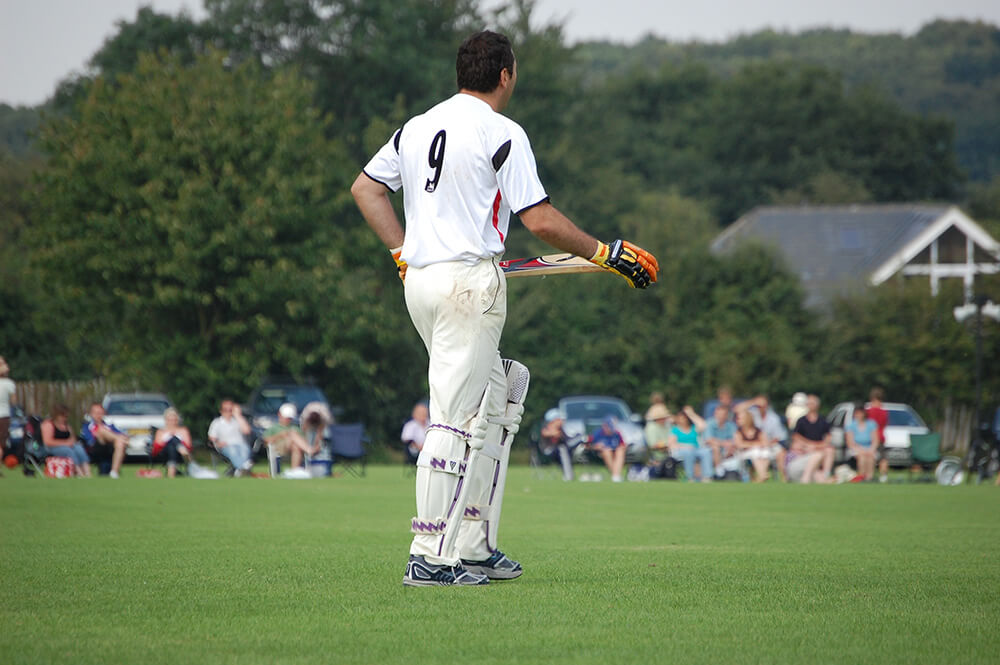 Before one-day cricket came to the fore, there had been hardly any spotlight on the strike rates or on the speed of batsmen's scoring. All that mattered was accumulating runs. In fact, in the initial years of ODI cricket, strike rates weren't as important they are today. However, nowadays, it is considered one of the most important factors in white-ball cricket. Thus, we are going to take a closer look at the top 10 batsmen with the best strike rates in ODI cricket (minimum of 2000 ODI runs).
1. Glenn Maxwell
It doesn't come as a big surprise that Glenn Maxwell tops this list of best ODI strike rates. The Australian all-rounder has been around for eight years and has continuously been a huge part of the Australian white-ball side. He is someone who can change the game in no time and go berserk. Maxwell may not be consistent but in his day, he will win the game almost single-handedly. No doubt, he is an impact player. The Victorian cricketer has played 110 ODIs and scored 2877 runs at an average of 32.32. He has a strike rate of 123.37 which is the best among the players with more than 2000 ODI runs.
2. Jos Buttler
Jos Buttler is at the moment one of the world's best finishers in 50-over cricket. He has been supremely consistent over the last few years and has played a big part in England's white-ball revolution after the 2015 World Cup debacle. Buttler made his ODI debut back in 2012 and has since scored 3843 runs at an average of 40.88. Moreover, he has nine hundreds and 20 half-centuries. Add to that, the England wicket-keeper-batsman has a strike rate of 119.83 in ODI cricket which is the second-best in the history of the format among players who've scored 2000 runs.
3. Shahid Afridi
Having made his ODI debut way back in 1996, Shahid Afridi is still actively taking part in T20 leagues around the world. In his day, Afridi was a player who could demolish the opposition's bowling attack. In fact, he even held the record for the fastest ODI ton for nearly 17 years. Afridi built a reputation that every time he came out to bat, he came out swinging and didn't last long. He also set the record of most sixes in an ODI career – 351. Yet, the leg-spinning all-rounder was playing ODI cricket for almost two decades and featured in 398 ODIs, scoring 8064 runs and was striking at 117.00 in his ODI career.
4. Thisara Perera
Here is another all-rounder who has made it to the list of best ODI strike rates. Thisara Perera has been playing ODI cricket for more than a decade now and has featured in 164 games for Sri Lanka. He is a fierce striker and can be a match-winner. However, his consistency has been his main issue. The pace-bowling all-rounder has scored just 10 half-centuries and one hundred. Perera has scored 2316 runs at a strike rate of 112.59 which puts him fourth on the list of best strike rates in ODI cricket among players with more than 2000 runs.
5. Jason Roy
It was only after the 2015 World Cup debacle that Jason Roy made his ODI debut for England. He had the reputation of being a hard-hitting top-order batsman who could take the attack to the opposition right at the top. And in the last five years, he has been a huge part of the England white-ball lineup. Roy has scored 3459 runs and averages 41.17 in the 50-over format. He has nine hundreds as well, striking at 107.08 in ODI cricket.
6. Jonny Bairstow
Jason Roy's opening partner Jonny Bairstow is sixth on this list of best ODI strike rates for players who've scored at least 2000 runs in ODI cricket. It was back in 2011 that Bairstow made his ODI debut and has since shown what he is capable of. However, it wasn't until 2017 that he got a consistent run in the ODI side. Ever since he's started to open the batting, he has been a revelation. Overall, Bairstow has played 80 ODI games and has scored 3011 runs. He averages 46.32 and has a strike rate of 105.57.
7. Virender Sehwag
Virender Sehwag was one of those players who revolutionised the top order or opening the batting across formats. He was someone who could smash the first ball for a boundary and not look back after. Sehwag played a key role in the ODI side for India, giving them fast starts. The Delhi dasher made 8273 runs at an average of 35.05. He even scored 15 hundreds to go with his 38 fifties. Moreover, he had a strike rate of 104.33 in ODI cricket which has been the best for India in their ODI cricket even if taking into consideration a minimum of 1000 runs.
8. AB de Villiers
AB de Villiers is regarded as one of the greatest batsmen to have played the game in this generation. He was extremely consistent across all three formats. However, his best numbers are those in ODI cricket. The South African superstar was a match-winner and he was able to turn a game on its head even when he retired. He had a strike rate of 101.09 as he amassed 9577 runs at an average of 53.50 in the 50-over format. He scored 25 hundreds and each of them came at a strike rate in excess of 100.
9. David Miller
David Miller is placed ninth on this list of best ODI strike rates among players who have scored a minimum of 2000 ODI runs. The left-handed batsman has been around for about a decade now and has been a vital cog of the South African side in the shorter formats. There are very few players who can strike the ball as cleanly as Miller. He has scored 3231 runs in ODI cricket and has a strike rate of 100.62.
10. Adam Gilchrist
While Adam Gilchrist batted at No. 7 in Test cricket and played a huge role in the format, he used to open the batting for Australia in ODI cricket. He played a big role in Australia becoming one of the greatest sides in the history of the game in the late 1990s and a large part of the 2000s. The left-handed wicket-keeper-batsman played 287 ODI matches and aggregated 9619 runs, striking at 96.94. One of the fastest scoring players in his time, he will go down as one of the greatest wicket-keeper-batsmen to have ever played the game.
Similar articles