27.08.2020,11:08 419 0
Qatar T10 League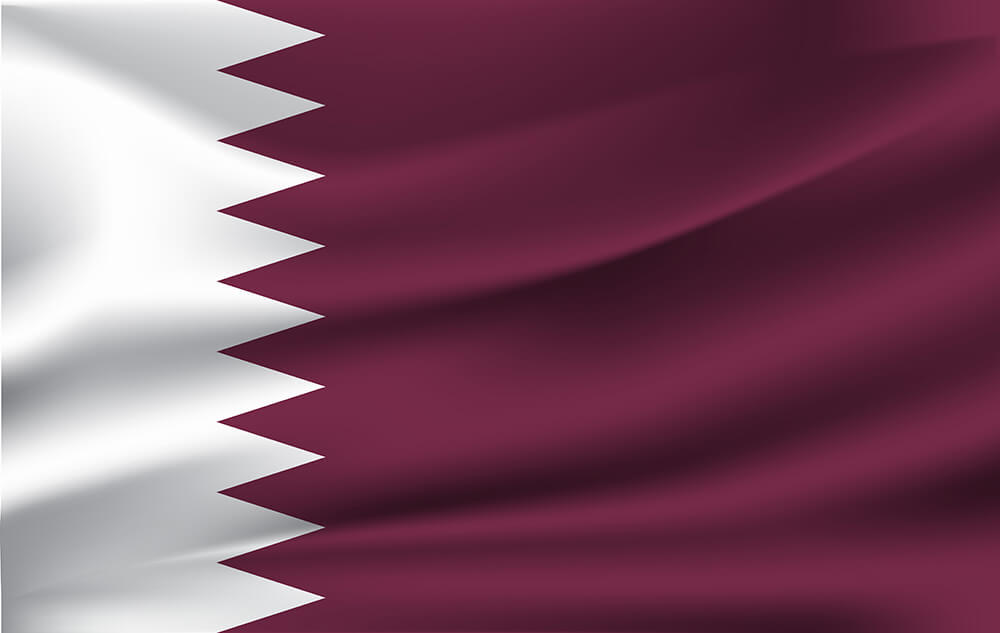 The Qatar T10 League tournament is like a T20 league competition, except that it follows a 10-over format. The inaugural tournament played in December 2019 attracted 12 players from the associate ICC member countries as well as 24 international cricketers such as Hashim Amla and Andre Fletcher, among others.
About Qatar T10 League
The Qatar T10 League is a league tournament begun and run by the Qatar Cricket Association. The franchise league that carries the approval of the ICC has six teams: Desert Riders captained by Mohd Hafeez, Flying Oryx whose skipper is Hussain Talat, Falcon Hunters led by Iqbal Hussain, Heat Stormers skippered by Manpreet Gony, Pearl Gladiators under Mohd Sami's captaincy and Swift Gallopers shepherded by Kamran Akmal. While Hafeez, Talat, Sami and Akmal are Pakistani cricketers, Gony is from India, whereas Hussain is the captain of the Qatari cricket team. Pakistani cricketer Shahid Afridi has been appointed the official Ambassador of the Qatar T10 League.
The competition adheres to the ICC Laws of cricket and is played in a round-robin format. Two points are awarded for a won match, one for a match without result and none for a loss.
The top four teams in the league table will qualify for the semifinals, the first to be played between the first and fourth-placed teams in the table and the other one between the second and third-placed teams. The losing semifinalists will engage in a playoff to decide third and fourth places.
Qatar T10 League in 2019
The Asian Town International Cricket Stadium located in Doha, Qatar, was the venue of all matches of the competition in 2019.
December 7
In the first game played on 7 December, Pearl Gladiators batted first against Flying Oryx to score 83/5. Oryx chased down the target in 7.4 overs. Oryx's Naved Malik took 2 wickets for 26, while Husain Talat starred with the bat, guiding his side to a 9-wicket victory with an unbeaten 59 off 29 balls.
December 8
On 8 December, Swift Gallopers batted first against Desert Riders and posted a score of 93/5 only to watch Desert Riders get to the target with 7 balls to spare, thanks to Muhammad Tanveer's 49 off 21 balls. Riders' Mohd Hafeez took 2/13 in his allotted two overs. In the second match scheduled for 8 December, Heat Stormers scored 103/6 against Falcon Hunters who rode on Salman Butt's 39 off 27 balls to register a 6-wicket win on the last ball of the game.
December 9
On 9 December, Flying Oryx played their second league game, this time against Desert Riders. Invited to bat first, Oryx made 95/6 in a match that also ended up won by the chasing side. Riders scored 96/3 in 8.2 overs as Mohd Hafeez shone with the bat, scoring 45 off 23 balls. In another game held on 9 December, Swift Gallopers broke the tradition when they batted first to win. After scoring 116/5, they restricted Falcon Hunters to 110/9, thanks to a brilliant over in which Gyan Wimalashantha took 2 for 12. Zaheer Ibrahim made 32 off 19 balls for Gallopers.
December 10 and 11
Unfortunately, both matches scheduled for December 10 — Pearl Gladiators vs Desert Riders, and Heat Stormers vs Flying Oryx — were washed out. When the competition continued on 11 December, Desert Riders scored 89/2 after Falcon Hunters had opted to bowl after winning the toss. In reply, Hunters made 90/4 in 8.1 overs, thanks to Mohd Rizlan's 35 off 17 balls. Saad Bin Zafar played a role in Hunters' victory with figures of 1 wicket for 4 runs in his single over. In their second game, Swift Gallopers batted Heat Stormers out of the game by scoring 153/7 before restricting Stormers to 87/7 with Mughees Bajwa taking 2 wickets for 6 runs in his two overs. Imran Ali starred for Gallopers with the bat, making an unbeaten 53 off 17 balls.
December 12
On 12 December, Swift Gallopers again advertised their all-round skills against Pearl Gladiators when, batting first, they made 115/6 and bowled out Gladiators for 67 in 8.4 overs. Gallopers' Ali Imran, with 3 wickets for 16, was named the Man of the Match. In the other game of the day, Flying Oryx who played Falcon Hunters collapsed to be all out for 45 in 9.2 overs, thanks to a spell of 3 wickets for 7 in 1.2 overs. Hunters chased down the low target in 4.3 overs, without losing a wicket. Hashim Amla made 22 off 16 balls.
December 13
On 13 December, Heat Stormers batted first against Desert Riders to post a score of 134/2 but Adnan Mirza's 51 off 25 balls helped Riders to overwhelm the target in their 10 overs. In another match of the day, Falcon Hunters made 117/3, batting first against Pearl Gladiators who could make only 81/7 in reply. Mohammed Rizlan starred once again for Hunters with 37 not out off 9 balls.
December 14
On 14 December, Swift Gallopers (98/6) beat Flying Oryx (71/8), while Pearl Gladiators (93/6) prevailed over Heat Stormers (78 all out). After completion of the league games, Swift Gallopers, Falcon Hunters, Desert Riders and Pearl Gladiators, in that order, emerged the top four sides.
Semi-finals
Both matches scheduled for 15 December – the first semifinal between Desert Riders and Falcon Hunters and the second semifinal between Flying Oryx and Swift Gallopers — were interrupted by rain. Based on head-to-head results in the league, Falcon Hunters and Swift Gallopers were declared winners and entered the final. On 16 December, the playoff for third and fourth places between Flying Oryx and Desert Riders was also washed out.
The Final
Fortunately, the weather permitted the final to take place that evening. Falcon Hunters won the toss and elected to field. They restricted Swift Gallopers (85/7) before chasing down the target with a ball to spare. Gallopers put up a great fight and at one stage Hunters were 70 for 6 in nine overs. However, a couple of timely sixes saw them over the line. Hunters' skipper Iqbal Hussain who took for 2 for 26 with the ball was named Man of the Match as he helped his side to the first Qatar T10 League title.
Similar articles