03.11.2021,15:11 116 0
T20 World Cup 2021, Pakistan vs West Indies Warm-Up Match Highlights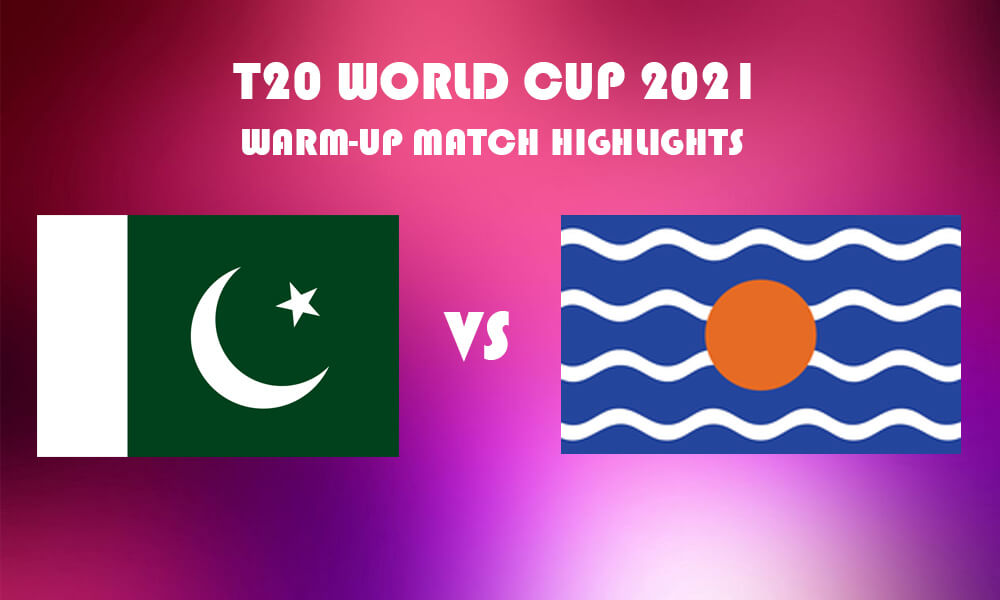 Former champions West Indies and Pakistan came face to face in the warm-up match of the ICC Men's T20 World Cup in Dubai. Pakistan defeated West Indies by seven wickets in the match. Babar Azam, the captain of Pakistan, looked in great form as he scored 50 runs in 41 balls, giving the team their much-needed foundation. Furthermore, the left-handed batsman Fakhar Zaman also remained unbeaten for 46 off 24 balls and led the team to victory in the company of Shoaib Malik.
Kieron Pollard's decision to go for batting first upon winning the toss did not work out as West Indies only managed to set a target of 130 with 7 with a loss of seven wickets in 20 overs. The captain scored 23 runs in 10 balls, whereas Shimron Hetmyer was the top scorer of the team with 28 runs in his bag.
Speaking of the Pakistan team, Hasan Ali, Shaheen Afridi, and Haris Rauf collected two wickets each. On October 24, Pakistan played their first match of this tournament against India, whereas West Indies started off their tournament journey a day before against England. The latter are the defending champions as they won the title in 2016. In fact, West Indies are the only team to win the tournament twice. On the other hand, Pakistan lifted the cup once in 2009.
Here are some highlights from the PAK vs. WI match:
West Indies won the toss and elected to bat first.
Pakistan achieved their first breakthrough after Hasan Ali dismissed Andre Fletcher for two. Veteran Chris Gayle and Lendl Simmons were now on the field, with the West Indies score standing at 14/1 in four overs.
Simmons hit three consecutive boundaries on Shaheen Shah's bowl in an over. However, a simple catch by Haris Rauf sent him back to the pavilion. Simon scored 18, Chris Gayle stood at 7, and Roston Chase was at 7. The score of West Indies stood at 40/2 in eight overs.
The match was certainly not going in the direction of West Indies. After both the openers were out, the team lost two more wickets in the form of Roston Chase and Chris Gayle. The former was out for nine, and Gayle went for 20. Nicholas Pooran and Shimron Hetmyer were on the crease, with the team score standing at 65 for 4 in 14 overs.
West Indies wrapped up their innings at 130, with Kieron Pollard making the biggest score.
In the first four overs, Babar and Rizwan gave a good start to the team. The team reached their 100th score in merely 13 overs, with the captain scoring 50 runs in 41 balls. The chase was now easy for the Pakistan team, and they hit the target with four overs to spare.
Similar articles