19.08.2020,14:08 444 0
The Lowest T20 Score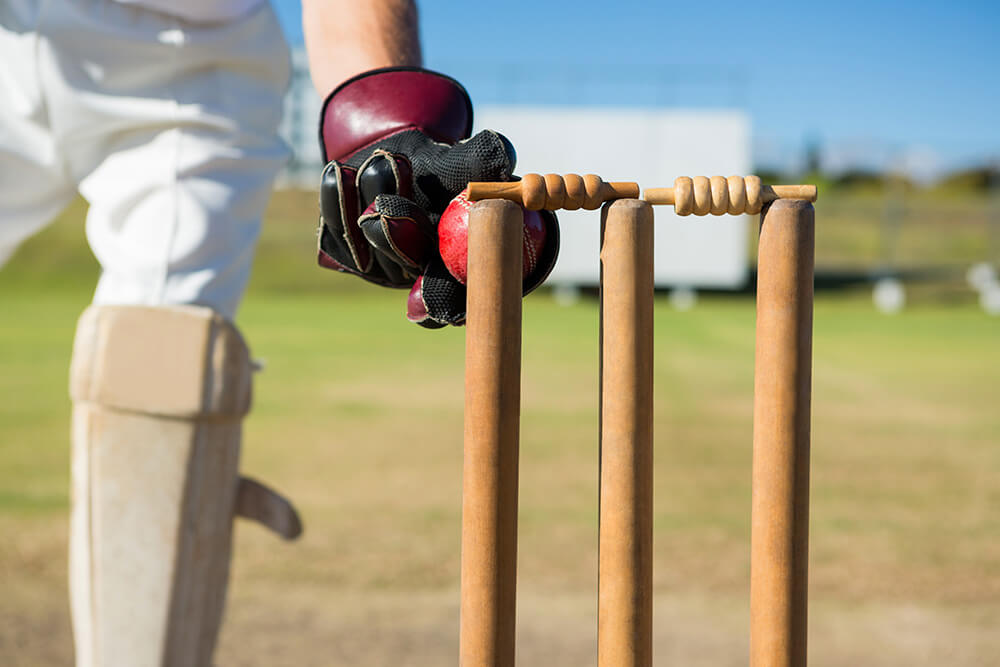 In this article, we will take a look at the lowest T20 scores recorded in T20 internationals.
Top Five Lowest Team Scores in T20
The following are the top five lowest team scores in T20 international games.
21 All Out: Turkey vs the Czech Republic
Turkey and the Czech Republic met in a T20I game at Ilfov County, Romania, on 30 August 2019. It was the sixth match of the Continental Cup tournament that also involved Austria, Romania and Luxembourg. The Czech Republic batted first and piled up an impressive 278/4. After an opening partnership of 70 between openers Gori and Pokhriyal, the Czech Republic lost the wickets Of Dalton and Hilal Ahmed cheaply to find themselves at 3/107. However, a 94-run stand for the fourth wicket between Pokhriyal (70) and Wickramasekara (104 not out) put the innings back on track. Wickramasekara got his runs in just 36 balls with 8 fours and 10 sixes. He was involved in an unbroken partnership of 77 runs for the fifth wicket, in which EB Knowles scored just 16. When Turkey batted, they lost opener Helva, bowled by Gori, in the fourth ball of the innings. Skipper Ulutuna was also dismissed in identical fashion off the very next ball to leave Gori on a hat trick. Regular wickets thereafter saw Turkey break their own record – set the previous day – for the lowest T20 score to be dismissed for 21 in 8.3 overs. The top six batsmen contributed just one run, and at one stage, Turkey were placed at 7 wickets down for 5 runs. While Gori was the most successful bowler for the Czech Republic, M. Sert with 12 off 11 balls became the top scorer for Turkey.
28 All Out: Turkey vs Luxembourg
On 29 August 2019, in the second match of the Continental Cup held in Romania, Turkey batted first and were bowled out for 28, setting a record for the lowest T20 score, a record that they themselves broke a day later. While four batsmen failed to open their account, Turkey skipper Ulutuna fell for 1 in 4 balls after an opening partnership of 10 runs with Helva, whose 7 was the top score. Luxembourg bowler A. Nanda took 5 wickets for 6 runs to emerge his side's most successful bowler of the match. Atif Kamal and Suhail Sadiq took two wickets each, while C. Fry took the remaining wicket. In reply to Turkey's innings, Luxembourg made 29/2 in 3.1 overs. Turkey's Kizikiya took both wickets that fell.
32 All Out: Turkey vs Austria
On 31 August 2019, Turkey faced Austria in the Continental Cup tournament. They batted first and began disastrously, losing opener H.S. Alta to the first ball of the match from Austria's new ball operator Simpson-Parker. Habib Ahmadzai and Zeshan Arif took 4 wickets each for Austria, while Simpson-Parker accounted the remaining 2 as six of Turkey's batsmen were sent packing without scoring a run in a team score of 32 all out. M. Sert (99 off 12 balls) and Serkan Kizilkaya (8 off 7 balls) were the most successful Turkey batsmen in an innings in which not a single batsman got to double figures. Austria chased down the target in just 2.4 overs, with debutant opener Arsalan Arif making 26 off 11 balls.
39 All Out: the Netherlands vs Sri Lanka
On 24 March 2014, the Netherlands and Sri Lanka met in the 19th match of the World T20 competition at Chattogram in Bangladesh. The Netherlands batted first and were soon reduced to 4 wickets for 9 runs within 4 overs. They staged a slight revival with a 16-run partnership for the 5th wicket. However, after Ben Cooper had been run out to leave his side tottering at 5/25, the Netherlands never recovered. A regular fall of wickets ensured that they were bowled out for 39, setting what was then the world record for the lowest T20I score, breaking Kenya's previous record of 59 set against Afghanistan at Sharjah in 2013. The Netherlands' previous lowest score was 73 made against Barbados in the Caribbean T20 competition in 2011 – 2012. Mathews was the most successful bowler for Sri Lanka with figures of 3 wickets for 16. Malinga took 2 for 5. Tom Cooper became the Netherlands' top scorer with his 16. Sri Lanka chased down the target in 5 overs; Dilshan and Jayawardene guided their side to the target after Kusal Pereira was out for 14 in an opening partnership of 20 with Dilshan.
45 All Out: the West Indies vs England
On England's tour of the West Indies, the two sides met on 9 March 2019 at Warner Park. England batted first and managed to put together a challenging score of 182/6 in their allotted 20 overs. They built their innings around knocks of 87 off 47 balls by Sam Billings and 55 off 40 balls by skipper Joe Root. Fabian Allen who took 2/29 was the most successful bowler for the hosts, while Sheldon Cottrell (1/28) and Braithwaite (1/33) were among the other successful bowlers. In reply, the hosts were bowled out for 45 in 11.5 overs. Carlos Braithwaite and Shemron Hetmyer were the only players to reach double figures. Chris Jordan with 4 wickets for 6 runs was the most successful bowler for England, while Liam Plunkett (2 wickets for 8 runs) and Adil Rashid (2 wickets for 12) lent support for the hosts in the third over. Chris Gayle opened the innings, but after Gayle was dismissed for 5 off 4 balls. After that, there was a regular fall of wickets. At one stage, the West Indies' innings was tottering at 14/4, after both Darren Bravo and Jason Holder had failed to score a run. In fact, when Holder was out to the first ball he received from Chris Jordan to leave the bowler on a hat trick. Batting at number eight, Braithwaite had shown a glimpse of a fight by scoring 10 off 4 balls before he became Adil Rashid's victim.
Similar articles