South Africa vs Pakistan Dream11 Prediction: 4th T20I, April 16, 2021, Pakistan Tour of South Africa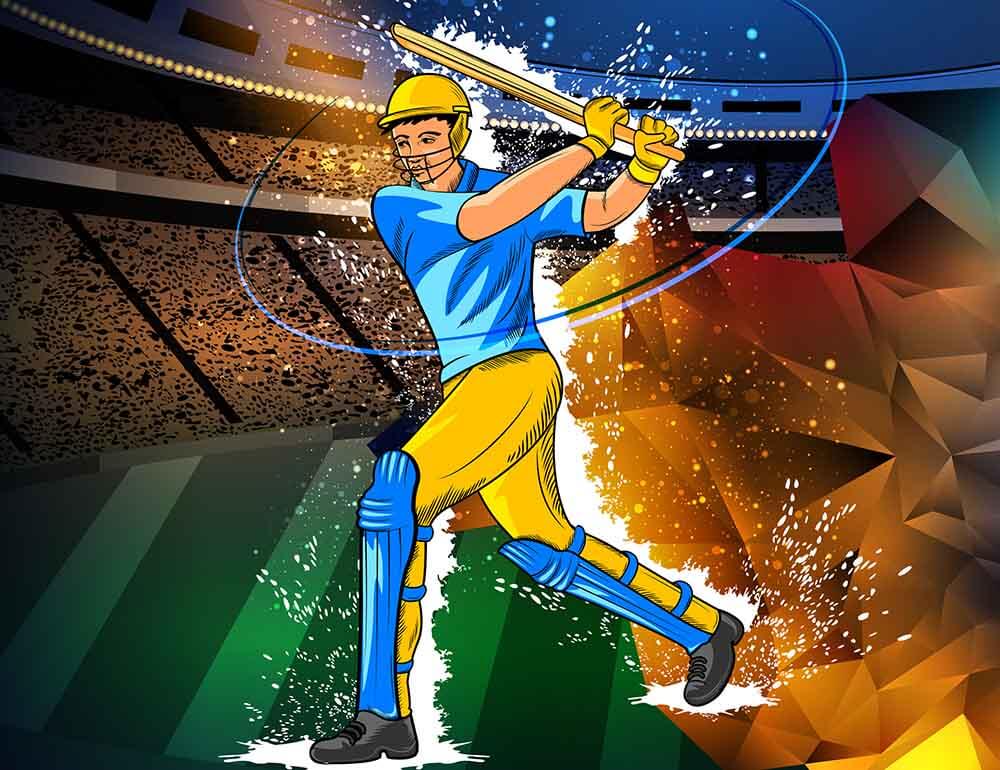 13.04.2021,15:04 210 0
SA vs PAK 4th T20I Match Details
In this article, we preview South Africa vs Pakistan, the 4th T20I on the Pakistan tour of South Africa on April 16, 2021. Based on our analysis, we present our South Africa vs Pakistan Dream11 Prediction, considering the form of the various players as demonstrated in previous matches of the series.
Team South Africa Report
South Africa are likely to field the following eleven players in the 4th T20I on 16 April: Malan, Markram, Lubbe, Klaasen, Biljon, Linde, Phehlukwayo, Magala, Hendricks, Williams, Shamsi
Team Pakistan Report
Pakistan could go with the following eleven players when they take the field on 16 April for the 4th T20I: Rizwan, Sharjeel, Babar, Hafeez, Zaman, Ashraf, Hasan, Nawaz, Afridi, Qadir, Hasnain
Dream11 Fantasy Team for 4th T20I
Wicketkeeping Spots
For the wicket-keeping spot, we had to decide between Rizwan and Klaasen. We were tempted to select Rizwan for his brilliant match-winning 74 in the first T20I. But we settled eventually for Klaasen's consistency; he made 50 and 36 in the two games, whereas Rizwan was out to the first ball he received in the 2nd game.
Batting Spots
For the batting spots, Babar Azam was an automatic choice. Here too, consistency was the key to our choices. We picked Malan who had good starts in both matches and Markram who made two fifties. We wanted to pick another Pakistan batsman to ensure that we had at least four players from each side. But we had to ignore Sharjeel and Haider Ali for their poor performances. We considered Zaman who had scored 27 in the first match but decided eventually not to pick any more batsmen.
Allrounder Spots
For the allrounder spots, we picked Hafeez for his reputation rather than his performance, though he did make 32 in the 2nd T20I. We had to pick two more Pakistan players and we thought Ashraf would be one of them with his ability to bat as well as bowl. Ashraf scored 30 in the first game to help Pakistan win, though he did not pick wickets in the first two matches. Linde, who scored 20 and took 3 wickets in the first T20I, took our third allrounder spot.
Bowling Spots
For the bowling spots, the only Pakistan player who made the grade was Hasan Ali with his wicket taking ability on display in the first two games. The remaining three spots went to Hendricks, Shamsi and Williams, all of whom have performed consistently well.
Captaincy and Vice-captaincy
Our captain is Klaasen, with his dismissals behind the stumps a bonus, while our vice-captaincy spot goes to Babar Azam.
Dream 11
Our South Africa vs Pakistan Dream11 Prediction reads as follows: Klaasen, Malan, Babar Azam, Markram, Hafeez, Linde, Ashraf, Shamsi, Williams, Hasan Ali and Hendricks.
Summary
We have made our SA vs PAK Dream11 Team Prediction purely based on the form and performance of the players in the first couple of matches of the series, which is why there are 7 South Africa and 4 Pakistan players in our team.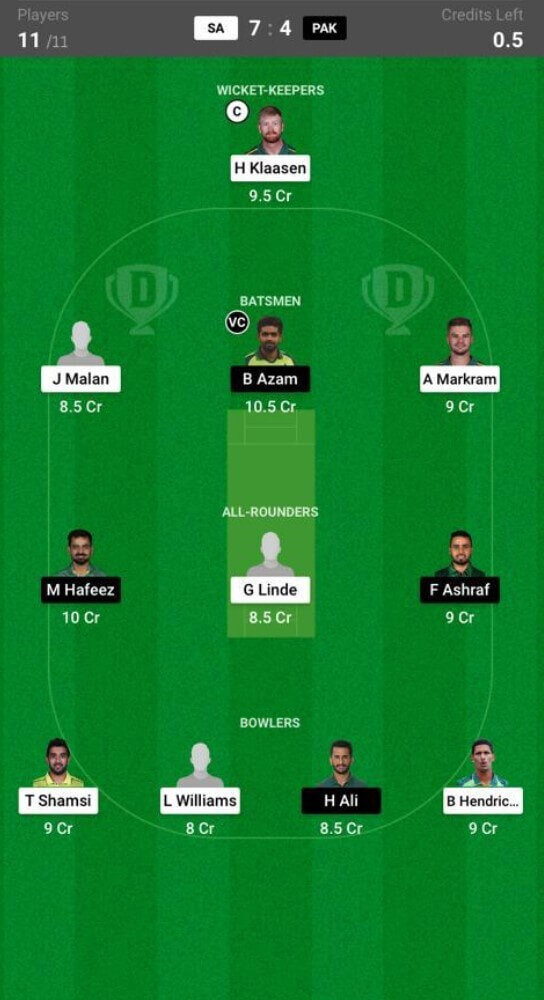 Similar news