21.09.2020,12:09 333 0
Highest Partnership in Test Cricket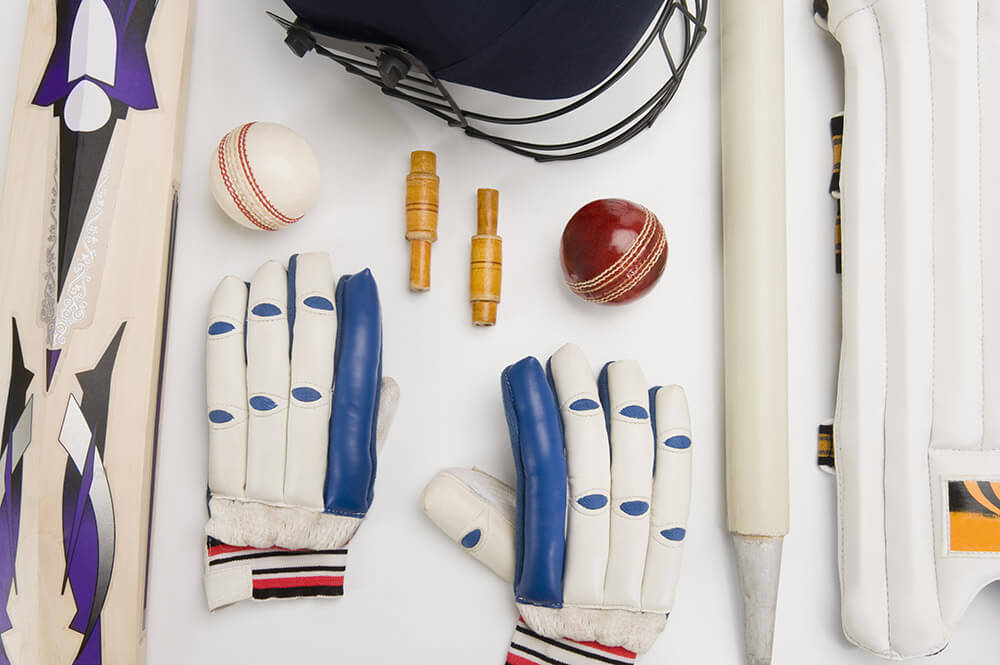 1. Kumar Sangakkara and Mahela Jayawardene: 624
Sri Lanka's Sangakkara and Jayawardene established a record for the highest partnership for any wicket against South Africa in July 2006 in Colombo, in the first Test match of a series. The guests batted first and were bowled out for 169. Muralitharan and Fernando shared 4 wickets each as De Villiers remained the only South Africa batsman to be able to face up to the challenge. When Sri Lanka batted, Sangakkara and Jayawardene came together with the score at 14/2. The partnership ended when Sanga got out for 287. Jayawardene, whose share in the third wicket stand was 309, went on to score 374 before he was finally dismissed. Sri Lanka declared their innings at 756/5 before bowling out the visitors for 434 in their second knock to register a win by an innings and 153 runs.
2. Sanath Jayasuriya and Roshan Mahanama: 576
In August 1997, in the first Test of a series on India's tour of Sri Lanka, Jayasuriya and Mahanama shared a partnership of 576 for the second wicket to register the highest team total of 952/6 declared in a Test innings. Mahanama's dismissal for 225 brought the stand to an end. Jayasuriya went on to score 340 off 578 balls with 36 fours and 2 sixes. Earlier, batting first, India scored 537/8 declared on the back of centuries by Sidhu, Tendulkar, and Azharuddin. The match was drawn after the two sides mutually agreed to end it.
3. Andrew Jones and Martin Crowe
In the first match of a series during Sri Lanka's tour of New Zealand in January 1991, New Zealand's Jones and Crowe were involved in a partnership of 467 for the third wicket in Wellington. Ironically, New Zealand, batting first, were dismissed for a poorly 174 in their first knock. Sri Lanka replied with 497 before the Kiwis found their stride during their second knock. Coming together at 148/2 at the fall of john Wright's wicket, Jones and Crowe punished their tormenters of the first innings, Ratnayake and Labrooy, both of whom went wicketless.
4. Bill Ponsford and Sir Don Bradman: 451
In the fifth Test of a series at the Oval on Australia's tour of England in August 1934, the visitors' batsmen Ponsford and Bradman were involved in a partnership of 451 for the second wicket. Bradman joined Ponsford at the fall of Brown wicket with the score reading 21/1. The partnership ended when Bradman was out for 244 off 271 balls with 32 fours and a six. Ponsford went on to score 266 in a team score of 701. When England batted, they were bowled out for 321. Australia did not impose the follow on, instead, scoring 327 in their second knock to set England a target of 708. In their second innings, England could score only 145, handing the visitors a 562-run victory.
5. Mudassar Nazar and Javed Miandad: 451
On 14 January 1983 in Hyderabad, Sindh, Pakistan's Mudassar Nazar and Javed Miandad registered a stand of 451 for the third wicket against India in the fourth match of a series. Pakistan skipper Imran Khan declared the innings closed at 581/3. The partnership ended when Nazar got out for 234 off 444 balls. Miandad continued to bat and made an unbeaten 280 off 460 balls. The visitors were bowled out for 189 in their first innings and, following on, could manage only 273 runs, ensuring that Pakistan won by an innings and 119 runs.
6. AC Voges and SE Marsh: 449
Australian batsmen Voges and Marsh were involved in a partnership of 449 runs in the first Test of a series against the visiting West Indies in Hobart in December 2015. They came together at the fall of the third wicket at 3/121 when David Warner was out. The partnership ended when Marsh was out for 182 off 266 balls. Voges went on to score 269 runs in an Australian score of 583/4 declared. The West Indies collapsed for 223 and 148 in their two knocks to hand Australia victory by an innings and 212 runs.
7. Sir Conrad Hunte and Sir Garry Sobers: 446
The West Indies batting stars, Hunte and Sobers, flayed the Pakistan bowling at Kingston during the third Test of a series in February 1958 to register a second-wicket partnership of 446 before Hunte was out for 260. Sobers went on to score what was then the highest individual Test innings of 365, out of a West Indies score of 790/3 declared. Earlier, Pakistan scored 328 in their first innings. In their second knock, Pakistan could make only 288 runs in a defeat at the hands of the hosts by an innings and 74 runs.
8. Marvan Atapattu and Kumar Sangakkara: 438
In May 2004, Sri Lankan batsmen Atapattu and Sangakkara made merry against Zimbabwe bowlers in a Test match in Bulawayo to register a partnership of 438 for the second wicket after Sri Lankan bowlers had helped dismiss Zimbabwe for 228. The partnership lasted until Atapattu lost his wicket for 249 off 324 balls. Sangakkara continued to bat and ended up scoring 270 in a team total of 713/3 declared. In their second knock, Zimbabwe were skittled out for 231 to help Sri Lanka win by an innings and 254 runs.
9. Mahela Jayawardene and Thilan Samaraweera: 437
On 21 February 2009, in the first match of a series in Karachi on Sri Lanka's tour of Pakistan, Sri Lankan batsmen Jayawardene and Samaraweera added 437 runs for the fourth wicket to help their side to a score of 644/7 declared. Jayawardene's dismissal for 240 ended the partnership before Samaraweera went on to make 231. When Pakistan batted, they managed to get a first-innings lead, scoring 796/6 declared. In their second knock, Sri Lanka made 144/5 before the game ended in a draw.
10. Jacques Rudolph and Boeta Dippenaar: 429
South African batsmen Rudolph and Dippenaar were involved in an unbeaten second-wicket partnership of 429 in the first game of a series in Chattogram on South Africa's tour of Bangladesh. The partnership ended when they declared their innings closed at 470/2. While Rudolph made 222, Dipenaar's contribution was 177. Earlier, the hosts scored 173 in their first knock. Bangladesh managed to score only 237 in the second innings to enable the visitors to register an innings victory.
Similar articles