07.08.2020,16:08 954 0
Most Centuries in the IPL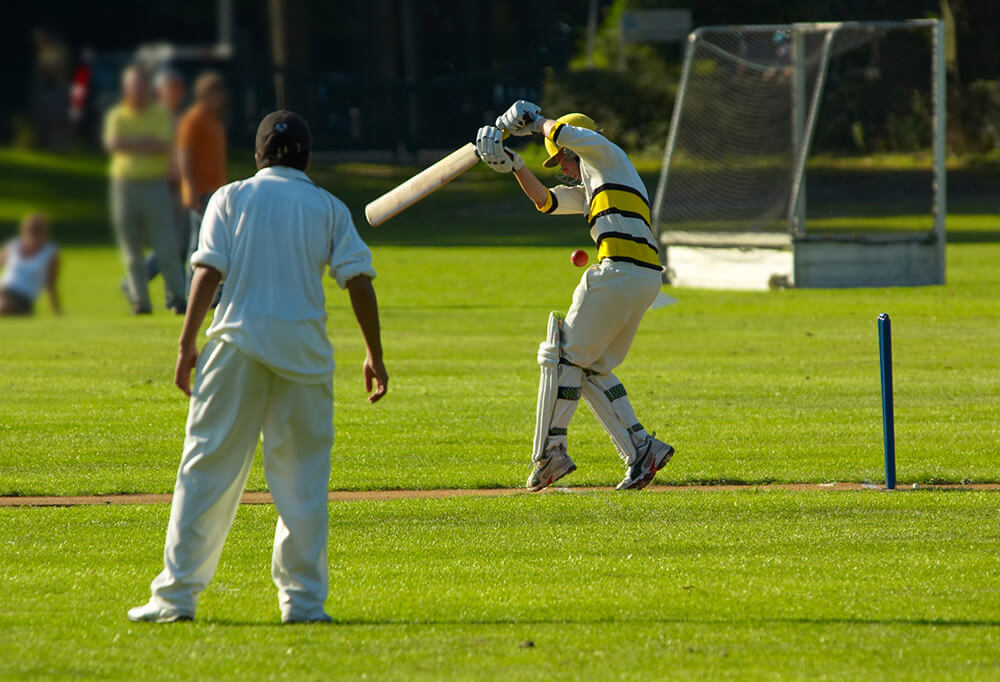 It's been more than 12 years since the Indian Premier League (IPL) first started and it has just been becoming bigger and better with every passing year. There is absolutely no doubt that the IPL is one of the best T20 leagues going around in world cricket at the moment.
They say T20 is more of a batsman's game. Bowlers have evolved and got better as well but the batting has gone to another level. Undoubtedly,  the IPL has seen some terrific batting as well. Right from the first-ever game held in 2008 when Brendon McCullum went berserk and smashed a stunning 158, to Chris Gayle's GayleStorms, Virat Kohli's 973-run season and David Warner's three Orange Cap wins, the batting has notched higher and higher.
When the T20 game started, a batsman scoring a hundred was rare and it was pretty difficult as well. However, as the batting evolved, T20 hundreds have become a regular feature. In the IPL, as many as 58 hundreds have been scored by 34 batsmen across 12 seasons. However, only 12 players have scored more than one hundred.
Thus, with the IPL not too far away, let's look back at each of the 12 players who boast two or more IPL hundreds.
Chris Gayle – 6 Hundreds
The Universe Boss, Chris Gayle is at the top of this list of most hundreds in the IPL and there is absolutely no surprise. Perhaps, he is the best T20 cricketer to have played the game so far. He was a very good Test and ODI player as well but T20 cricket gave him a new life. In fact, it was the IPL that gave him a new life.
Gayle played a couple of seasons for Kolkata Knight Riders (KKR) – 2009 and 2010. He was decent as he scored 463 runs averaging 30.87 and had a strike rate of 141.59. He wasn't picked in the 2011 auction and it was only as a replacement-player that Gayle made a return to the IPL in 2011. As they say, the rest is history. The big Jamaican opener smashed his way to two back-to-back Orange Caps followed by a 708-run season for the Royal Challengers Bangalore (RCB). He stroked four hundreds in those three seasons, including a record-shattering 175.
After a sedate 2014, Gayle was back to his smashing best in 2015 where he got another hundred, taking his tally to five. Gayle's prowess dipped in 2016 and 2017 which saw him get released from RCB. It was Kings XI Punjab (KXIP) who picked the Universe Boss and he returned to his best once again. Gayle scored another hundred in 2018 to take his tally to six and continued being the leading hundred-scorer in the IPL.
Virat Kohli – 5 Hundreds
Virat Kohli is the only player to have played for one team for 12 seasons. There have been other players who have played for just one team in the IPL but none of them has played for 12 seasons. He has been the icon and face of the Royal Challengers Bangalore (RCB).
For the first few years, the Delhi-born batsman blew hot and cold with his consistency being quite an issue. Virat Kohli had good runs in the 2011 and 2013 editions of the IPL. However, from 2015, he has turned into a run-making machine. He has scored more than 450 runs a season in four out of the last five IPL seasons. At that time, he has also scored five hundreds, four of which came in one season.
In 2016, Kohli was unstoppable and churned out fifties and hundreds simply for fun. Before that season, he didn't have a single IPL or a T20 hundred and it was in 2016 that Kohli got four hundreds as he almost single-handedly led RCB to the finals. His fifth hundred came in the 2019 season against Kolkata Knight Riders (KKR) which moved him to the second spot on the list of most IPL hundreds.
David Warner – 4 Hundreds
David Warner has become a beast in the IPL over the last few years. He has been around in the IPL since 2009 and has played for two teams so far. Until the 2013 season, Warner was with Delhi Daredevils (now, Capitals) and he was good. Warner made 1435 runs at an average of 28.70 and a strike rate of 133.12. The left-handed opener also scored a couple of hundreds for Delhi.
However, the switch to Sunrisers Hyderabad (SRH) in 2014 was the start of a magnificent run. Warner has played five seasons for SRH and has amassed more than 500 runs in every season. In fact, the Australian opener has won the Orange Cap three times, which is the most achieved by any player in the history of the IPL. For SRH, he has aggregated 3271 at an average of 55.44 and has a strike rate of 146.88. He scored two hundreds for the Orange Army as well, one each in 2017 and 2019.
Moreover, no player has scored as many fifties or fifty-plus scores as Warner. He has 44 half-centuries and four hundreds. Hence, Warner has been at his best when it comes to the IPL and he could well surge to the top if he manages to maintain his brilliant form.
Shane Watson – 4 Hundreds
When Shane Watson is in full flow, it's almost impossible to stop him. He can go from badly struggling to smashing it around in the same game, looking like two completely different players. Watson can cause severe damage if he bats long and is someone who can win a game single-handedly.
Watson has been a part of the IPL for 11 seasons and has represented three teams so far – Rajasthan Royals (RR), Royal Challengers Bangalore (RCB) and Chennai Super Kings (CSK). Until 2015, Watson played a big role in the RR setup. He was one of their key players and they never let him go. For RR, the Australian all-rounder scored 2372 runs at an average of 36.49, including a couple of tons. However, RR's ban saw him move to RCB where he had his worst time with the bat. His batting position wasn't fixed and he could get a mere 250 runs at an average of 13.16 across two seasons.
However, CSK bought Watson in 2018 and allowed him to bat at the top and reaped rewards. In two seasons, Watson has scored 953 runs and has been a big-match player for CSK. Watson scored a couple of hundreds in the 2018 season, including one in the final to lead CSK to the title. Thus, with four hundreds, he is joint-third with Warner on the list of most hundreds in the IPL.
AB de Villiers – 3 Hundreds
AB de Villiers is one of the very few overseas cricketers to play each and every season of the IPL so far. He was with the Delhi Daredevils (now, Capitals) for the first three seasons. He failed in two out of the three seasons and the only season he did well in was 2009 when he got 465 runs, which included a hundred. He became the first South African to score an IPL hundred.
In 2011, AB de Villiers was bought by the Royal Challengers Bangalore (RCB) and the tide turned for him. De Villiers became consistent and has been the heart of RCB's lineup for already nine seasons now. In fact, RCB have been pretty overreliant on de Villiers and Kohli to do the bulk of the scoring. He has got the better of the best attacks and even won games single-handedly for RCB.
South African superstar de Villiers has scored 3724 runs at an average of 41.84 and a strike rate of 159.55 for RCB. De Villiers has 30 half-centuries and two hundreds as well. With three IPL tons, he is fifth on the list of most centuries in the IPL.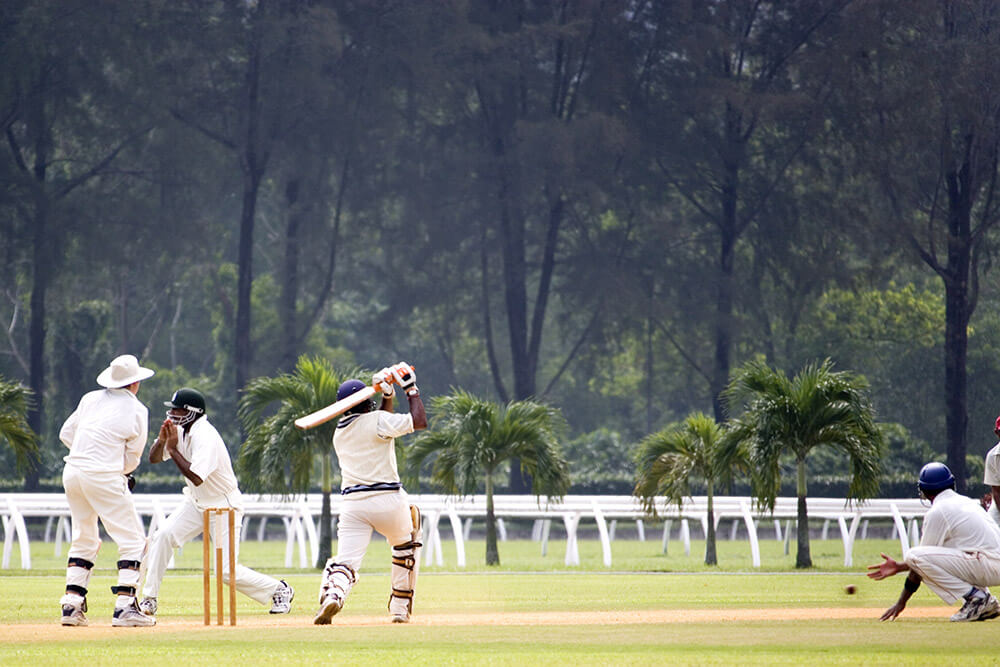 Ajinkya Rahane – 2 Hundreds
This might be a slightly surprising name on this list. Yes, Ajinkya Rahane has two hundreds in the IPL. One wouldn't usually associate Rahane with T20 cricket. Rahane is more of a classical and a solid type of batsman. Yet, he has found his way to succeed in the IPL. In fact, since the start of 2012, his lowest aggregate in an IPL season has been 339 runs which came in 2014.
Not a lot of people know this but Rahane made his IPL debut in 2008 and was a part of the Mumbai Indians (MI) side for the first three seasons. He played 10 games across 2008 and 2009 and didn't play a single game in 2010. However, in 2011, he moved to Rajasthan Royals (RR) and the runs started flowing. The Mumbai-born batsman has made 3820 runs in the IPL which includes 27 fifties and two hundreds.
Rahane scored his first ton in the IPL in 2012 against RCB. He even held the Orange Cap for a brief period in that season. His second ton came last year against the Delhi Capitals.
Brendon McCullum – 2 Hundreds
Brendon McCullum will have a page devoted to himself when the history of the IPL is written. He was the one who gave the IPL a flying and the best possible start. Back in 2008, when the first-ever IPL game was played, it was McCullum who smashed a jaw-dropping 158 and dominated the opening game. He basically set the tone for the IPL to arrive and take over.
However, McCullum's 158 was his only hundred for KKR and, in fact, that remains the only time a KKR player scored an IPL hundred. McCullum was pretty inconsistent since then but his fortunes and form changed when he was bought by Chennai Super Kings (CSK) in 2014. He got 400+ runs in both seasons he was a part of CSK.
And it was only in 2015 that he got his second IPL ton. It came against Sunrisers Hyderabad (SRH) in a game that CSK dominated. Since then, McCullum was playing in the IPL until 2018 and represented two more teams – Gujarat Lions (GL) and Royal Challengers Bangalore (RCB) but couldn't make the same impact.
Virender Sehwag – 2 Hundreds
Virender Sehwag is another player who has got two IPL hundreds. His first ton came in the fourth edition of the IPL (in 2011) and the second one came in 2014. Both of his tons were scored for different teams – Delhi Daredevils (now, Capitals) and Kings XI Punjab (KXIP).
Sehwag was the icon player for Delhi in 2008 and was with them for six years. His form fluctuated yet he managed to score 2174 runs and had a strike rate of 160.32 for Delhi. In 2014, Sehwag was bought by KXIP and had a very good season. He scored 455 runs in 2014 and, in fact, he even scored a ton in the second qualifier against CSK to propel KXIP to the final.
However, Sehwag's career was already on the decline by then. He played just eight games in 2015 and later that year, announced his retirement. However, with two IPL centuries, Sehwag makes it to this list of 12 players with most IPL centuries.
Murali Vijay – 2 Hundreds
Murali Vijay first came into the limelight through the Indian Test side. He got into the team on the back of some strong domestic performances. However, in the early years of the IPL, Vijay impressed the audience with his T20 skills as well. He was one of the key members of the Chennai Super Kings (CSK) side until 2013.
In fact, Vijay played a big role in CSK's two back-to-back IPL title wins in 2010 and 2011. The Tamil Nadu opener scored 458 and 434 runs respectively. He continued his form until 2013 before CSK released him. It was with CSK that Murali Vijay scored his two IPL tons. The first one came in 2010 which was a breakout season of sorts for him. The second one came in the second qualifier in 2012.
After he had parted ways with CSK, Vijay played for Delhi Capitals and Kings XI Punjab but didn't gain the same success. He was bought back by CSK in 2018 but has played only three games across two seasons.
Sanju Samson – 2 Hundreds
Sanju Samson is one of the most talented batsmen of recent times. He is rated pretty highly too. Despite that, he hasn't been able to reach the level of consistency people expected from him. The Kerala wicket-keeper-batsman has been around the IPL for 7-8 years now but hasn't really set the stage on fire.
It was in 2012 that Samson was picked by Kolkata Knight Riders (KKR) but he didn't get a game. However, Samson was picked by Rajasthan Royals (RR) in 2013 and has been a big part of the side since then. In the two years they were banned, Samson played for Delhi Daredevils (now, Capitals).
Season after season, Samson produces a couple of special knocks and makes the world talk about him. However, he is unable to maintain that standard and consistency. Overall, Samson has aggregated 2209 runs in his IPL career at an average of 27.61. He has scored a couple of hundreds as well – one in 2017 for Delhi and another one in 2019 for RR.
Adam Gilchrist – 2 Hundreds
The IPL came along only after Adam Gilchrist had retired from international cricket. He was 36 years old when the IPL started. Yet, Gilchrist spent six seasons in the IPL and showed himself rather well for both teams he played for. He started out with Deccan Chargers and led them to the title in 2009. However, despite his success as captain and batsman, Deccan Chargers decided to release him.
It was Kings XI Punjab (KXIP) who bought the veteran Aussie wicket-keeper in 2011. He was leading the Mohali-based franchise for three seasons as well. For both teams, he had similar returns as he averaged in and around 27 for both sides. However, his strike rate differed big time as it was just 127.29 for KXIP compared to 147.34 for DC.
Overall, Gilchrist scored 2069 runs in the IPL and had a strike rate of 138.39. He made a couple of hundreds as well – one for each side. In fact, both of his hundreds came in his maiden season for each side: 2008 for Deccan Chargers and 2011 for KXIP.
Hashim Amla – 2 Hundreds
Yes, you have read that right. Hashim Amla has two IPL hundreds. They have come from a mere 16 games that he has played. Amla has been a pretty underrated white-ball cricketer. Doing his job rather quietly, he churned out runs consistently without too much fuss. His IPL performance wasn't too different either.
The South African cricketer was roped in as a replacement in 2016. He replaced Shaun Marsh in the Kings XI Punjab (KXIP) squad. While he didn't have the best of seasons in 2016, KXIP retained him for 2017. In 2016, Amla made 157 runs averaging 26.17. However, in 2017, he ended up as the sixth-highest run-getter despite playing just 10 games.
Amla scored 420 runs at an average of 60.00 and had a strike rate of 145.83. He made two centuries that season. He scored one against Mumbai Indians (MI) and another one against Rising Pune Supergiant (RPS). However, he ended up on the losing side both times he got a hundred. So, Amla indeed might have been a shocking name but it is exactly him who rounds up the list of players with most IPL hundreds.
| | | | | | | | | | | | | | |
| --- | --- | --- | --- | --- | --- | --- | --- | --- | --- | --- | --- | --- | --- |
| POS | PLAYER | Mat | Inns | NO | Runs | HS | Avg | BF | SR | 100 | 50 | 4s | 6s |
| 1 | Chris Gayle | 125 | 124 | 15 | 4484 | 175* | 41.13 | 2,969 | 151.02 | 6 | 28 | 369 | 326 |
| 2 | Virat Kohli | 177 | 169 | 26 | 5412 | 113 | 37.84 | 4,112 | 131.61 | 5 | 36 | 480 | 190 |
| 3 | David Warner | 126 | 126 | 17 | 4706 | 126 | 43.17 | 3,305 | 142.39 | 4 | 44 | 458 | 181 |
| 4 | Shane Watson | 134 | 130 | 15 | 3575 | 117* | 31.08 | 2,562 | 139.53 | 4 | 19 | 343 | 177 |
| 5 | AB de Villiers | 154 | 142 | 32 | 4395 | 133* | 39.95 | 2,906 | 151.23 | 3 | 33 | 357 | 212 |
| 6 | Ajinkya Rahane | 140 | 132 | 16 | 3820 | 105* | 32.93 | 3,133 | 121.92 | 2 | 27 | 404 | 74 |
| 7 | Brendon McCullum | 109 | 109 | 5 | 2880 | 158* | 27.69 | 2,186 | 131.74 | 2 | 13 | 293 | 130 |
| 8 | Virender Sehwag | 104 | 104 | 5 | 2728 | 122 | 27.55 | 1,755 | 155.44 | 2 | 16 | 334 | 106 |
| 9 | Murali Vijay | 103 | 103 | 5 | 2587 | 127 | 26.39 | 2,106 | 122.83 | 2 | 13 | 243 | 91 |
| 10 | Sanju Samson | 93 | 89 | 9 | 2209 | 102* | 27.61 | 1,696 | 130.24 | 2 | 10 | 170 | 89 |
| 11 | Adam Gilchrist | 80 | 80 | 4 | 2069 | 109* | 27.22 | 1,495 | 138.39 | 2 | 11 | 239 | 92 |
| 12 | Hashim Amla | 16 | 16 | 3 | 577 | 104* | 44.38 | 407 | 141.76 | 2 | 3 | 60 | 21 |
| 13 | Suresh Raina | 193 | 189 | 28 | 5368 | 100* | 33.34 | 3,914 | 137.14 | 1 | 38 | 493 | 194 |
| 14 | Rohit Sharma | 188 | 183 | 28 | 4898 | 109* | 31.60 | 3,744 | 130.82 | 1 | 36 | 431 | 194 |
| 15 | Ambati Rayudu | 147 | 140 | 25 | 3300 | 100* | 28.69 | 2,620 | 125.95 | 1 | 18 | 278 | 120 |
| 16 | Yusuf Pathan | 174 | 154 | 44 | 3204 | 100 | 29.12 | 2,241 | 142.97 | 1 | 13 | 262 | 158 |
| 17 | Manish Pandey | 130 | 120 | 23 | 2843 | 114* | 29.30 | 2,353 | 120.82 | 1 | 15 | 253 | 75 |
| 18 | Shaun Marsh | 71 | 69 | 7 | 2477 | 115 | 39.95 | 1,866 | 132.74 | 1 | 20 | 266 | 78 |
| 19 | Sachin Tendulkar | 78 | 78 | 11 | 2334 | 100* | 34.83 | 1,948 | 119.81 | 1 | 13 | 295 | 29 |
| 20 | Steve Smith | 81 | 72 | 18 | 2022 | 101 | 37.44 | 1,568 | 128.95 | 1 | 8 | 180 | 49 |
| 21 | KL Rahul | 67 | 58 | 11 | 1977 | 100* | 42.06 | 1,431 | 138.15 | 1 | 16 | 176 | 81 |
| 22 | Michael Hussey | 59 | 58 | 7 | 1977 | 116* | 38.76 | 1,612 | 122.64 | 1 | 15 | 198 | 52 |
| 23 | David Miller | 79 | 77 | 23 | 1850 | 101* | 34.25 | 1,333 | 138.78 | 1 | 9 | 126 | 87 |
| 24 | Mahela Jayawardene | 80 | 78 | 15 | 1802 | 110* | 28.60 | 1,462 | 123.25 | 1 | 10 | 200 | 39 |
| 25 | Wriddhiman Saha | 120 | 95 | 21 | 1765 | 115* | 23.85 | 1,346 | 131.12 | 1 | 6 | 160 | 59 |
| 26 | Rishabh Pant | 54 | 54 | 6 | 1736 | 128* | 36.16 | 1,067 | 162.69 | 1 | 11 | 152 | 94 |
| 27 | Quinton de Kock | 50 | 50 | 2 | 1456 | 108 | 30.33 | 1,109 | 131.28 | 1 | 10 | 155 | 54 |
| 28 | Lendl Simmons | 29 | 29 | 2 | 1079 | 100* | 39.96 | 852 | 126.64 | 1 | 11 | 109 | 44 |
| 29 | Kevin Pietersen | 36 | 36 | 9 | 1001 | 103* | 37.07 | 743 | 134.72 | 1 | 4 | 91 | 40 |
| 30 | Andrew Symonds | 39 | 36 | 9 | 974 | 117* | 36.07 | 750 | 129.86 | 1 | 5 | 74 | 41 |
| 31 | Sanath Jayasuriya | 30 | 30 | 2 | 772 | 114* | 27.57 | 532 | 145.11 | 1 | 4 | 85 | 39 |
| 32 | Ben Stokes | 34 | 33 | 5 | 635 | 103* | 22.67 | 481 | 132.01 | 1 | 1 | 43 | 25 |
| 33 | Paul Valthaty | 23 | 23 | 1 | 505 | 120* | 22.95 | 418 | 120.81 | 1 | 2 | 61 | 20 |
| 34 | Jonny Bairstow | 10 | 10 | 2 | 445 | 114 | 55.62 | 283 | 157.24 | 1 | 2 | 48 | 18 |
Similar articles