South Africa vs Pakistan Dream11 Prediction: 2nd ODI, April 4, 2021, Pakistan Tour of South Africa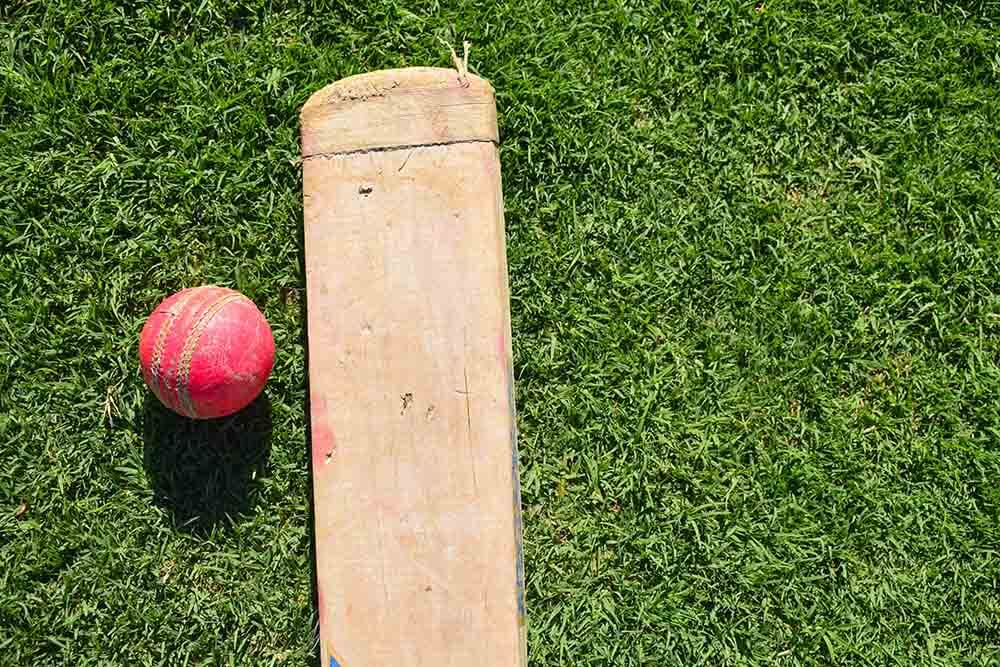 01.04.2021,16:04 374 0
South Africa are set to host Pakistan at Johannesburg on 4 April 2021 in the 2nd ODI of a three-match series. In this article, we present our South Africa vs Pakistan Dream11 Prediction comprising of 6 South Africans and 5 Pakistan players. We have based our prediction on current form as displayed in recent games.
Team South Africa Report
The following eleven players are likely to do duty for the hosts in the 2nd ODI on 4 April: De Kock, Malan, Markram, Miller, Bavuma, Van der Dussen, Phehlukwayo, Maharaj, Nortje, Rabada, Ngidi
Team Pakistan Report
Pakistan are likely to field the following eleven players when they take on South Africa at Jo'burg: Azam, Zaman, Haq, Haider Ali, Ashraf, Rizwan, Shadab Khan, Afridi, Rauf, Hasan Ali, Md Hasnain.
Dream11 Fantasy Team for 2nd ODI
Our Dream 11 fantasy team for the 2nd ODI comprises of a wicket keeper, three batsmen, three allrounders, and four bowlers, as described below:
Wicket keeper: De Kock
Batsmen: Azam, Zaman, Bavuma
Allrounders: Shadab Khan, Ashraf, Phehlukwayo
Bowlers: Afridi, Nortje, Ngidi, Rabada
Summary
We picked De Kock as our first-choice wicket keeper, without much hesitation. De Kock is South Africa's best batsman across formats.
Among our picks for batsmen, Babar Azam was the automatic first selection. Azam's reputation precedes him as one of the top four batsmen of the world across formats; the Pakistan captain can walk into any international side. For our remaining two spots, we had to make tough calls. In the end, we chose Fakhar Zaman and Bavuma, ignoring the claims of such players as Van der Dussen, Miller, Markram, Malan, and Haq. Zaman walked in ahead of Bavuma thanks to his recent good form. We picked Bavuma ahead of Dussen only because the former is captain of South Africa and that could motivate him to play his best game.
Shadab Khan walked into our dream 11 as a batting allrounder. For the other two allrounder options, we chose bowling allrounders Phehlukwayo and Faheem Ashraf, ahead of Keshav Maharaj.
All four of our bowling spots were easy to make. Though Hasan Ali and Haris Rauf have played well in recent times, we think they are no match for the likes of Afridi, Rabada, Ngidi or Nortje. We also factored South Africa's home advantage while picking three bowlers from the host team.
Our captain's spot was a no-brainer. Though Babar Azam may be the popular choice for many, De Kock's keeper role gave him the edge over Pakistan's star batsman who finds favour as our choice of vice-captain.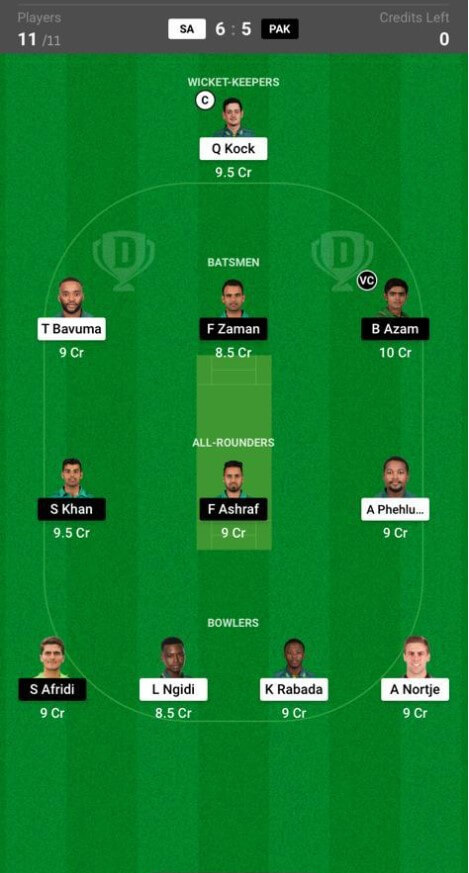 Similar news